I am not a knick-knacky type of decorator, but I still like a little interest, even in my bathrooms.  Sometimes I get in a rut and stick a candle or a cute jar or something in there.  I am always looking for cute ideas to brighten up my bathroom counters.  Check out these cute ideas!  I am definitely doing #7.

Tin Boxes
Seriously, these are just little tin boxes with a rustic cut burlap and a number stencil.  How could that turn out so cute!  Love it for a bathroom counter.  Aaand, it is perfect for storing an extra bar of soap, or cotton balls, Qtips, etc.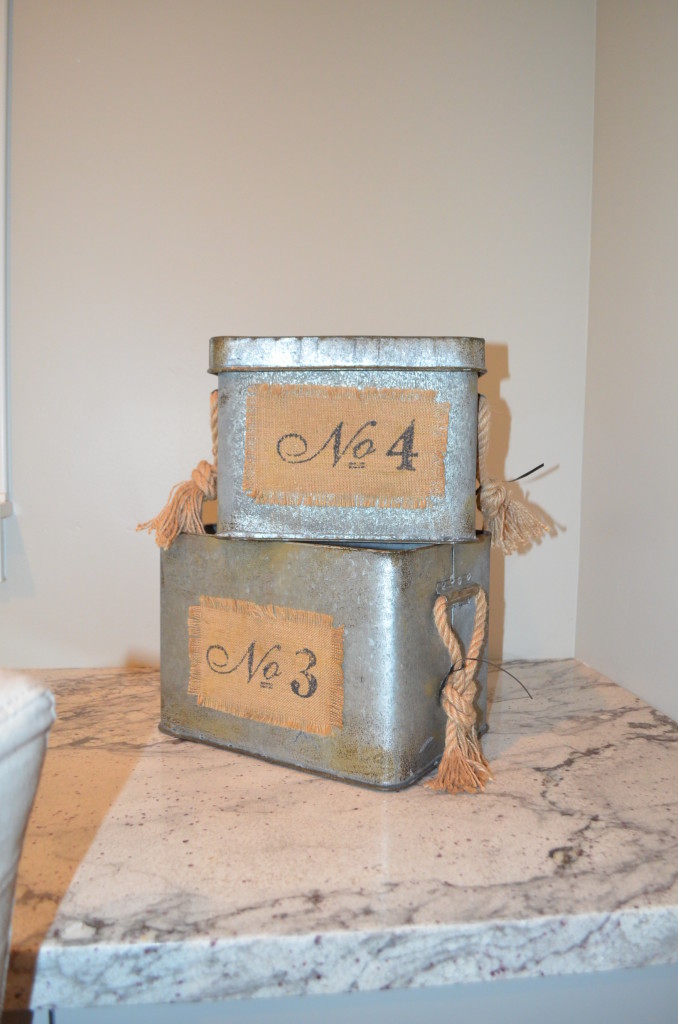 Soap
Look how cute this is!  Jars of soap in a clear jar.  Very cute!!  I am so doing this. Not only is it a great decoration, but it's always great for storage, especially if you don't have much of it in your bathroom!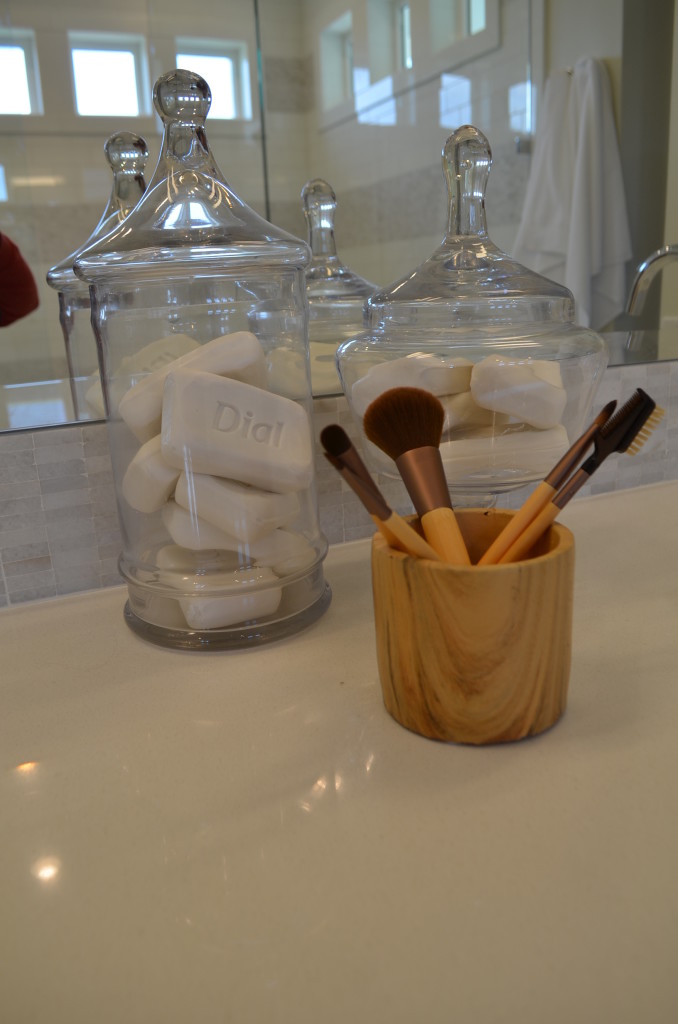 Jars
Look at these jars!  You could actually put these anywhere and they are pretty dang cool. Add some burlap or other fabric around the sounds if you want a nice, rustic theme to your bathroom!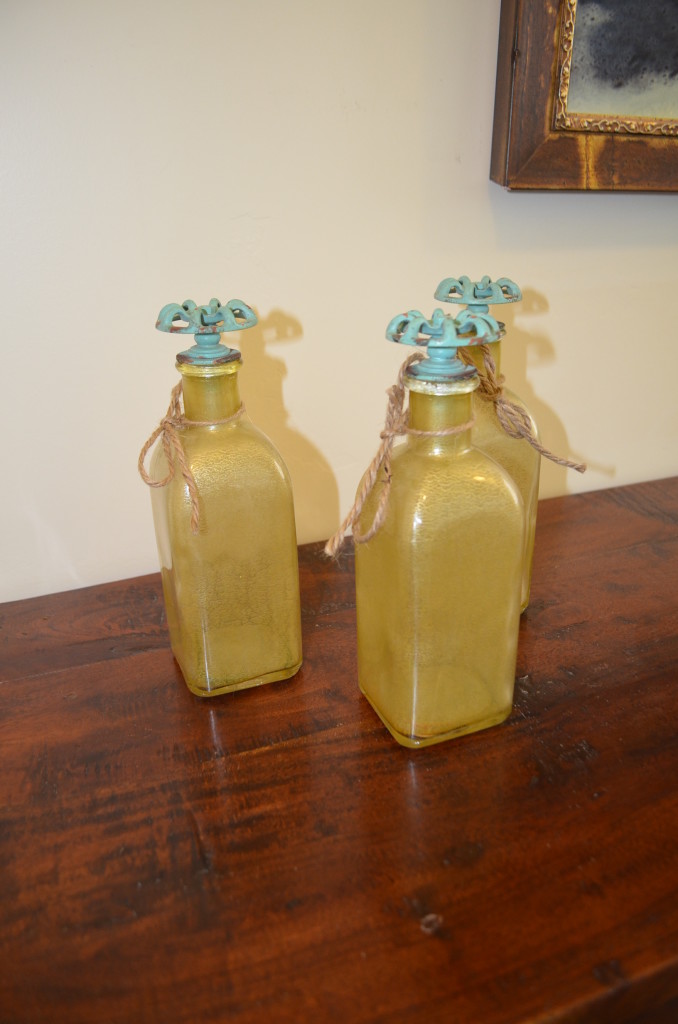 Flowers
And I really love this from BHG.  Fresh (or fresh looking) flowers in a beautiful pitcher.  I love this especially for a white bathroom.  Great way to add a pop of color.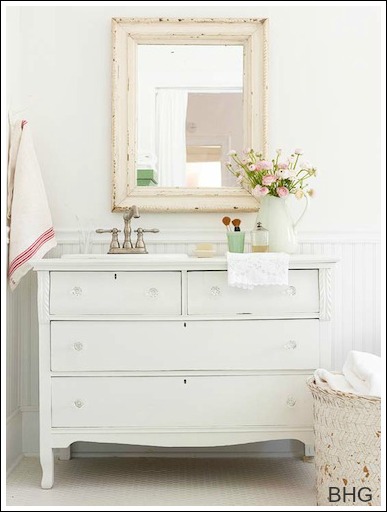 Greenery
And this.  Also from BHG.  There is a small counter top, but the flower and greenery is so pretty and adds color and interest.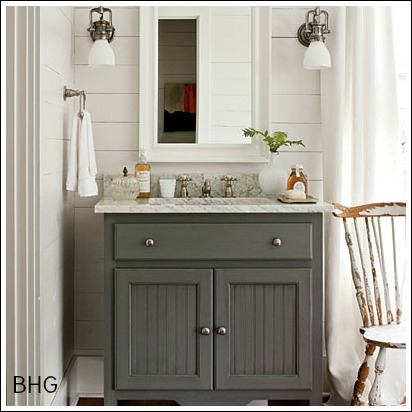 Towel Basket
Not only will this help your guests always be able to find the towel to wash their hands, but it's also a great way to get some fun decorations on the counter! The basket can be made out of ceramic, wood, clay, or whatever other material goes well in your bathroom.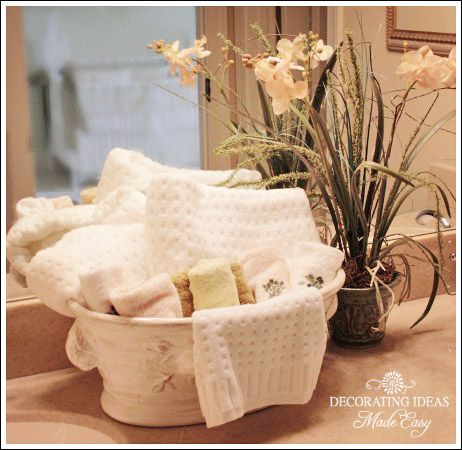 Art Work
Put  a small framed photo or picture of some nice art work that matches the color and style of your bathroom. It can be of the ocean, some flowers, or anything else you want!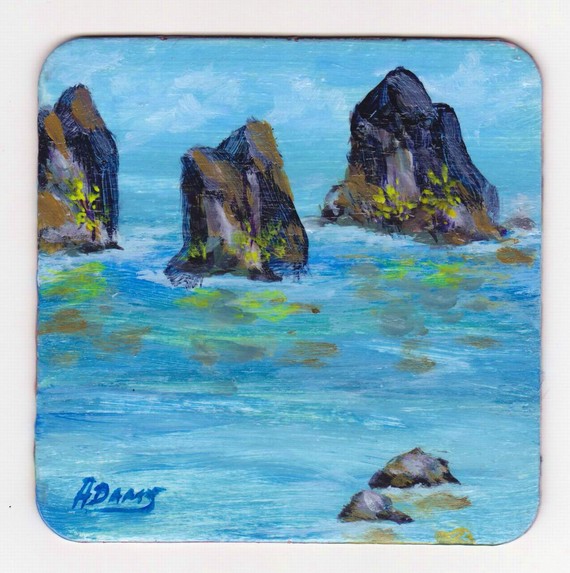 Candles
Let's be honest, bathrooms can sometimes get a little stinky. Help solve the problem with a few candles spread across your bathroom counter top. Even if they don't get used, they're still great for decoration!
Ocean Objects
Give your bathroom that nice coastal beach feel with a few ocean objects scattered across the counter top. The most common items are probably starfish and sand dollars, but you can use anything you want to make your bathroom feel like a home away from home!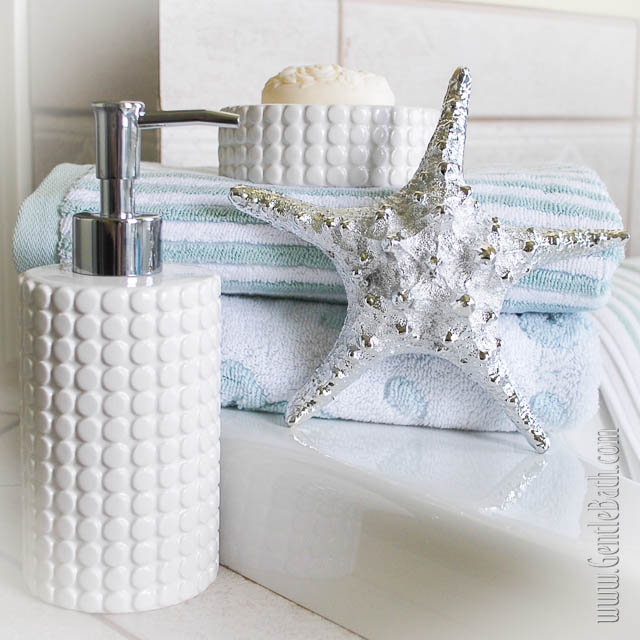 Mirror
It may seem a little silly to put a mirror on the counter when there's probably a giant one right above it, but this is really a great decor idea. Not only can it be useful and practically, but it also adds light and depth to the room, making it seem even bigger than it actually is.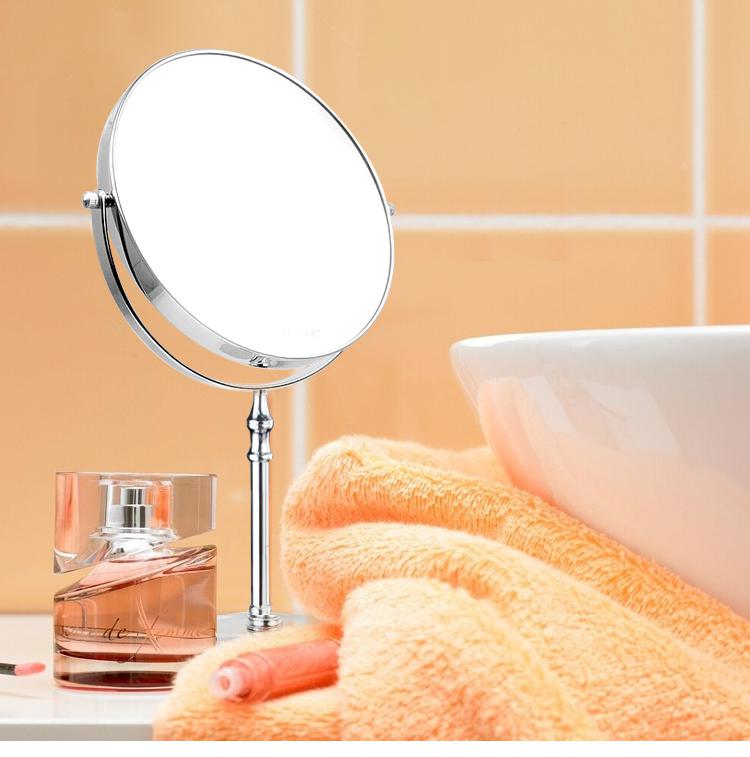 Light
Not only is a lamp a great decorative piece that can really tie any room together (even the bathroom), but it's also incredibly practical. Instead of having to turn the blinding bathroom lights on in the middle of the night, just click the lamp on and you'll be able to use the bathroom and go back to sleep without completely waking yourself up.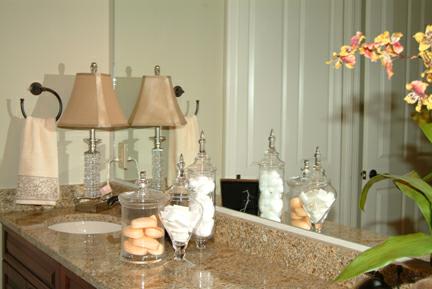 Shelving System
Not all counter tops have the space for this, but if you do then it will greatly increase your storage! You can get (or make) a tall, narrow shelving system that fits snugly on your bathroom counter without getting much in the way at all.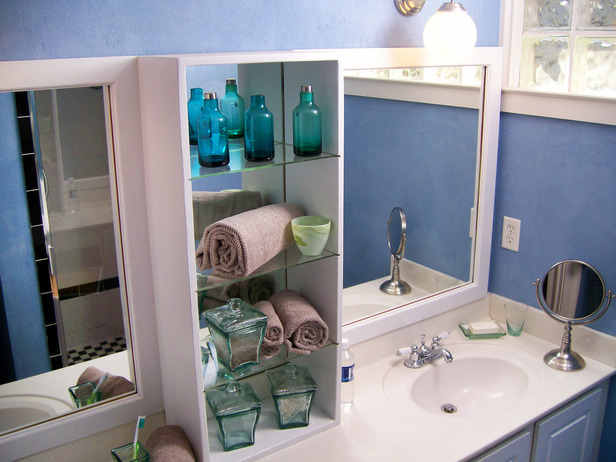 Miniature Pots and Bowls
You can use this pots and bowls as empty decor pieces or, if you want, you can fill them with candles, potpourri, or other items. The colors can really tie the bathroom together while also adding a touch of color and style.