A DIY Boho basket wall can be yours, in just a few easy steps! If you're dreaming of a basket gallery wall but aren't confident in your ability to do it–this post is for you. Anyone can have the DIY Boho basket wall of their dreams. Here's how!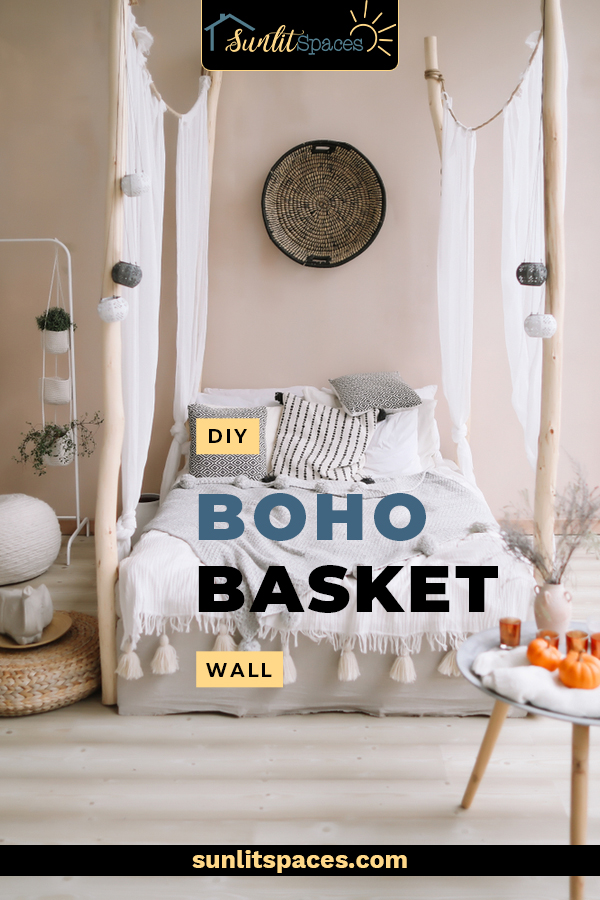 DIY Boho Basket Wall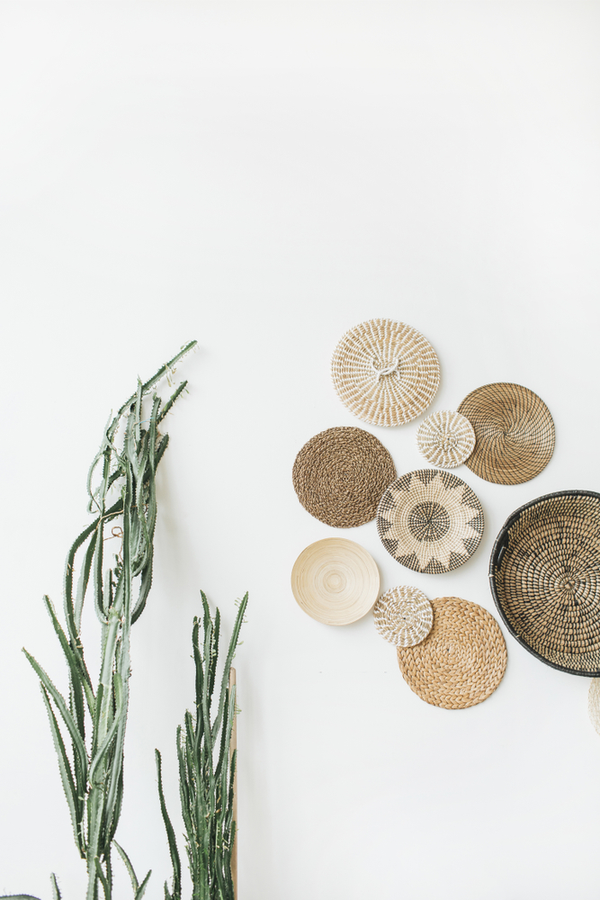 Basket Gallery Walls Are For Anyone
Basket gallery walls are one of the hottest trends in home decor. But you don't have to be into Bohemian style to love this trend. Boho basket walls are showing up in modern farmhouse and coastal decor as well. If you love decorative baskets, then a DIY Boho basket wall is for you!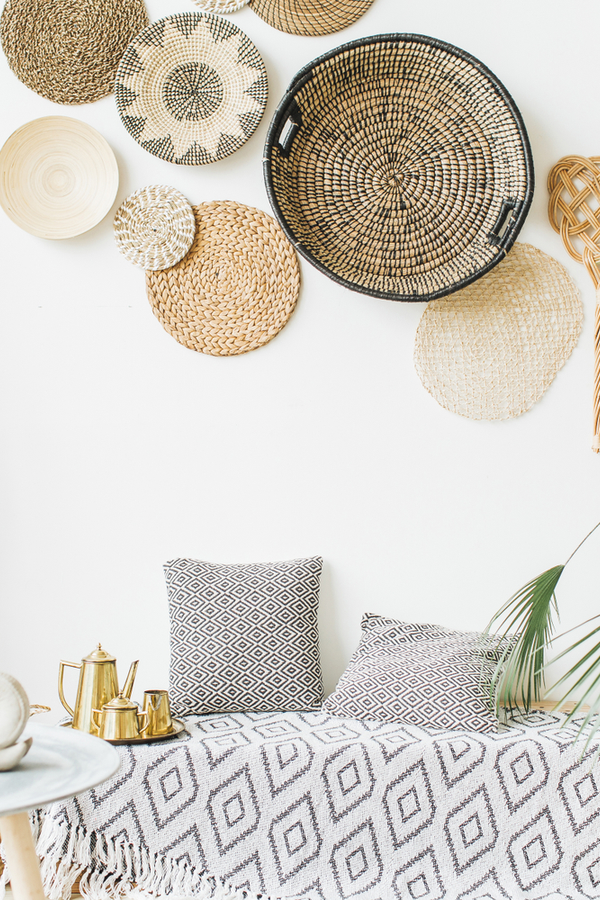 What is really appealing about a basket gallery wall is the texture. A plain, flat wall becomes so much more with basket art. The arrangement of the textures and colors in the baskets you choose just makes your wall pop!
How To Style A Boho Basket Wall
There are some considerations when choosing and hanging your baskets that will help you feel more confident in your design ability.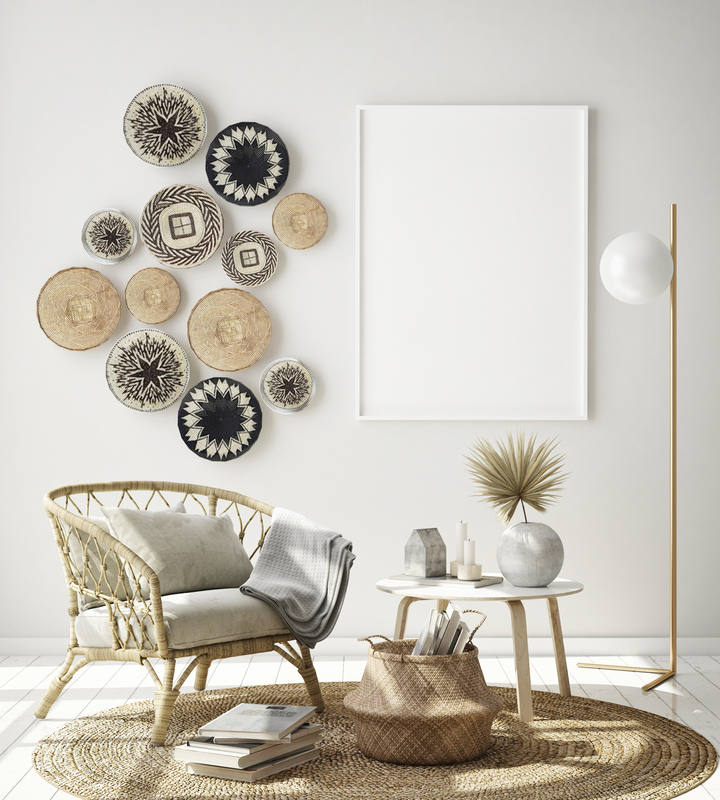 Baskets don't need to be expensive. Shop your local thrift stores for unexpected basket finds.
Choose baskets that make you feel happy by just looking at them. Don't limit yourself to certain colors, shapes or textures.
Command Strips are an easy, reliable way to hang your baskets on the wall.
Have a shape in mind before you start hanging your baskets. One way that really works in a lot of spaces is to hang the baskets so that the finished grouping forms a loose triangle.
Or hang your baskets so that they form a meandering stream on the wall.
If your baskets will hang near a favorite piece of art, arrange them so that they surround one corner or highlight one side.
As you acquire more baskets that speak to your soul, don't be afraid to add them into the gallery!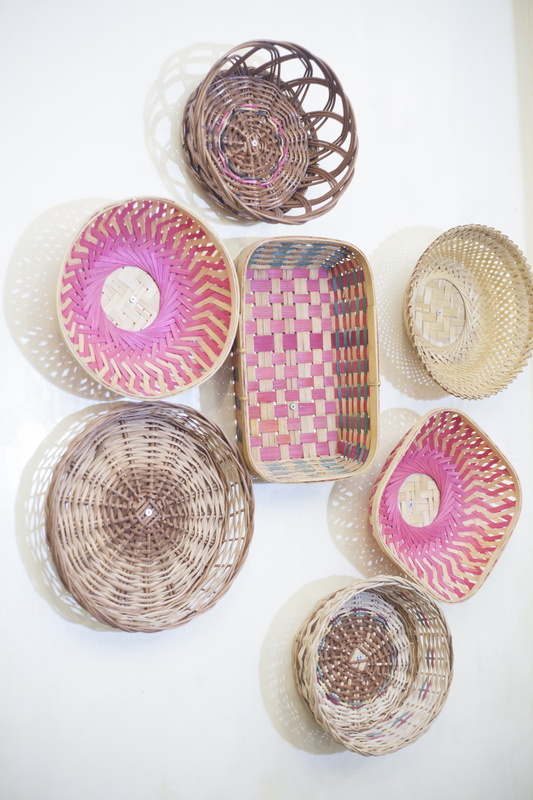 Use different sizes and heights in your basket choices. It just provides a lot more interest for the eye.
Unexpected colors are a great choice for a DIY Boho basket wall. If you love it, go for it!
Try an unexpected spot for your basket gallery wall. Some suggestions include the kitchen backsplash, bathroom, bedroom and entryway.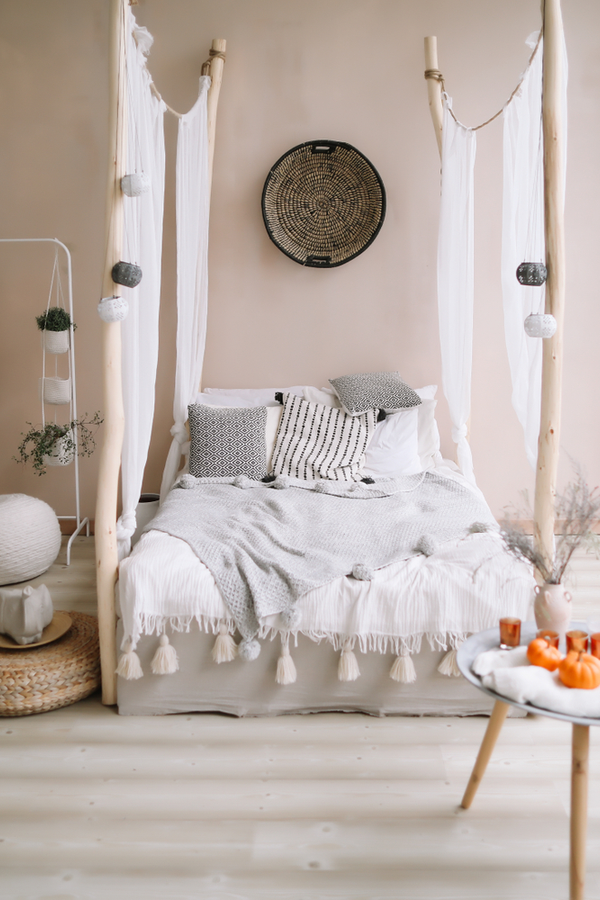 Even if you just have one basket that you really love, go ahead and start your DIY Boho basket wall, and then keep hitting up those thrift shops. As you find something you love, add it in! Before you know it, you'll have a basket gallery wall you're proud of.