For Fathers Day, give Dad a card he'll really remember with these fun and free printable card options. I'm sure that among the following options, you'll find something to suit the fathers in your life!
The TomKat Studio offers several free Fathers Day printables, and really, which one do you choose? Good thing they are free, because they're all awesome!
At Catch My Party, download these adorable Fathers Day cards perfect for the kids to give.
Tell Dad he's definitely a Real Man! It includes an extra sheet to write your Real Man a personal note.
This card includes a list so the kids can tell Dad exactly why he's the best! They can also personalize the card and draw their own picture of Daddy and Me on the front.
Does Dad enjoy fishing? He'll love this free printable from Sissyprint.
Just print and cut! This adorable card is ready for giving, thanks to Sweet Scarlet Designs.
If you're giving Dad a gift card to his favorite restaurant or shop, you'll need a gift card pocket like this one.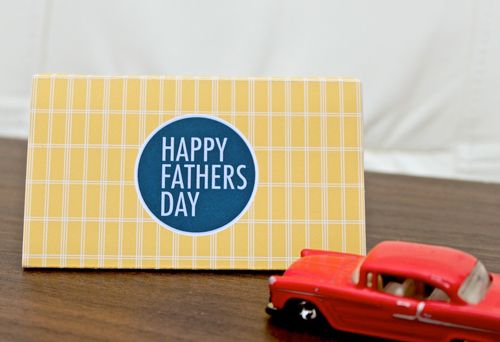 Dad will love receiving one of these cards from his little monsters!
For a more simple design, you can't go wrong with one of these free printables from Thinking About Pretty.
How about this amazing poster card filled with some of the phrases that all Dads seem to use? It's hilarious, and Dad is sure to appreciate it!
Finally, here is a touching rhyme for the tough-guy Dad in your life.