In the home I grew up in, my family's favorite place to be was in the kitchen. Even when we had guests over, we often ended up chatting and laughing in the kitchen for hours at a time. (This was often to my mother's dismay, because she had a beautiful living room furnished with comfortable couches to be used for such purposes). But the truth of the matter is, people gather in the kitchen and end up sitting on bar stools rather than couches. Having said that, here are some fun ways to spice up your kitchen by renovating your bar stools: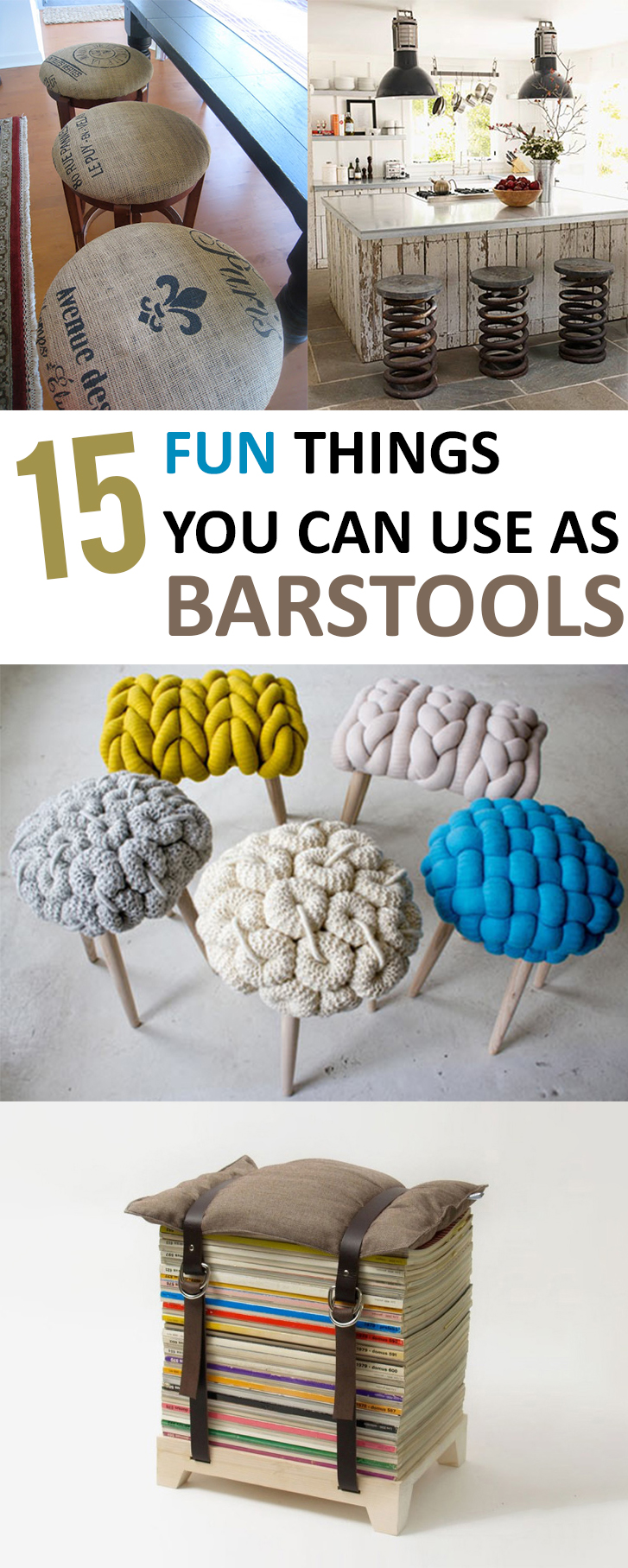 1. Make burlap seat covers for your bar stools. Use a stencil to paint a word or image on to the burlap, or even leave it plain! Here is a great tutorial from Celeste and Pearl.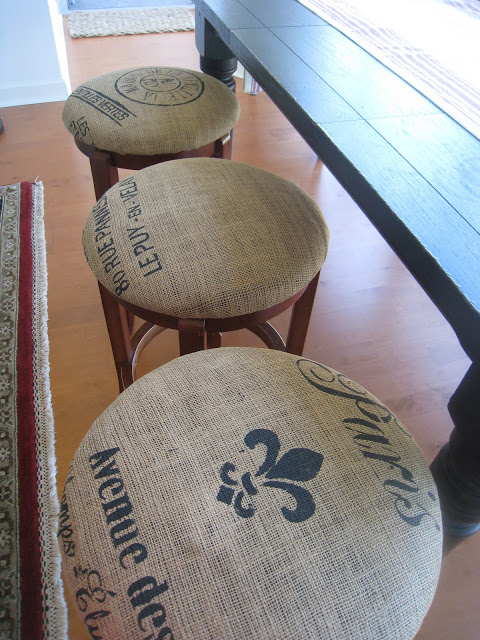 2. Give your bar stools a face lift by repainting and adding a fun fabric print to the top using Mod Podge. Visit The Crafting Chicks for the full tutorial.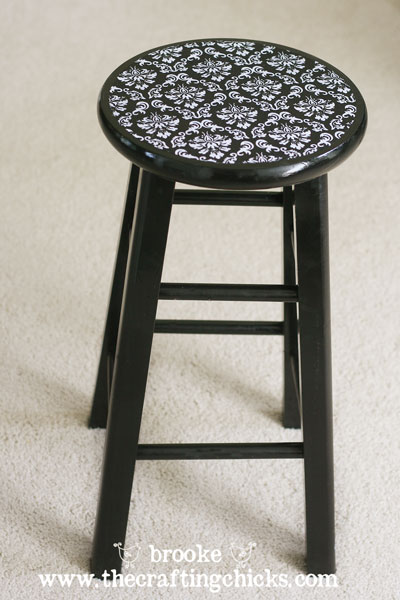 3. A popular look for bar stools lately is to paint a word or number on the seat. This is a simple and easy way to add character to your already-stylish bar stools.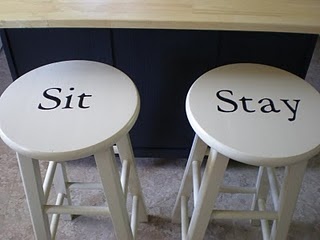 .
4. If you have the skill and patience, try your hand at making a mosaic masterpiece out of the seat of your bar stools! See Martin Check's book, "Mosaic Craft" for the full scoop.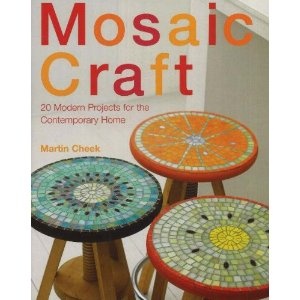 5. Put your old magazines to good use by turning them into a stool! On some sort of base, make a large stack of magazines and add a pillow or cushion to the top. Fashion straps around either end of the stool to keep the whole thing together. It makes for a great conversation piece as well as a place to sit. Check out this cool stool from NJ Studio.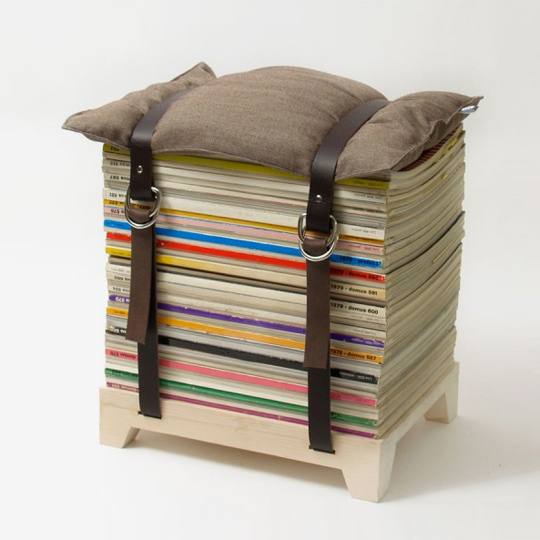 6. Create a woven or knitted top for a plain bar stool. Use large stitches and colorful fabric or yarn to make for a stand-out look. How beautiful are these stools I found on Design-Milk.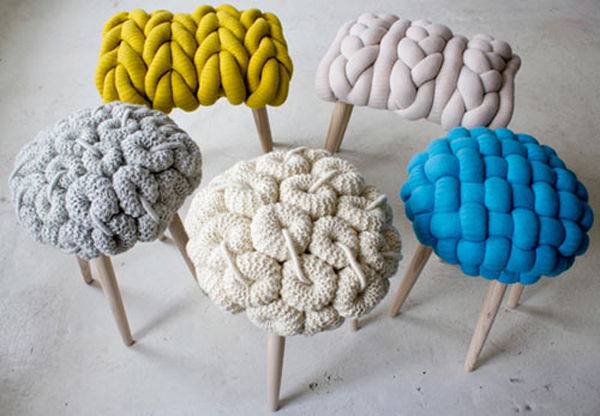 7. How awesome are these bicycle frame stools? I found these ones on Etsy, or you could get creative and make your own!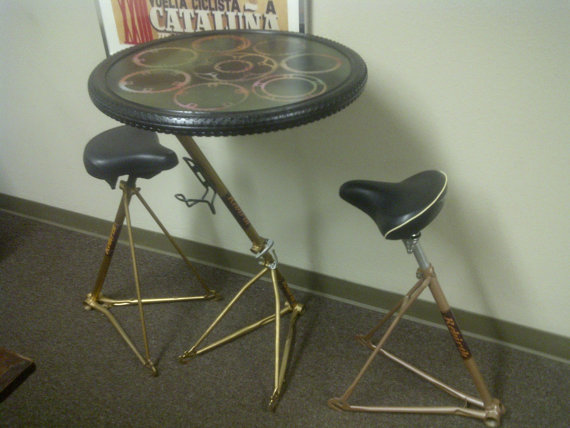 8. These rustic tractor bar stools would be perfect in the right setting! Tutorial from Killer B Designs.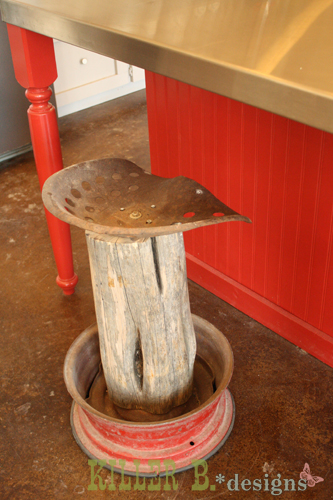 9. Believe it or not this is a thread reel bar stool! How cute?! They even have multiple colors to choose from. You can find it on Etsy.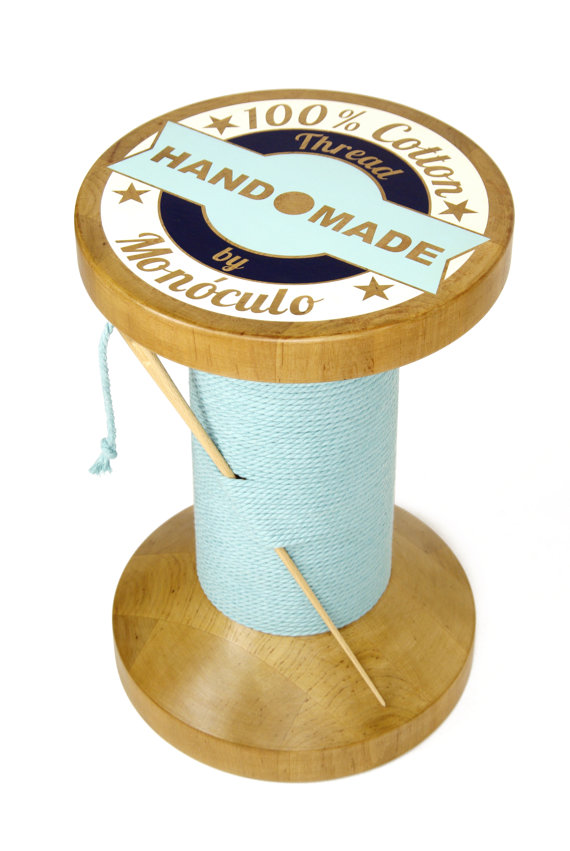 10. All you sewers know that scrap fabric can be endless! So why not use it to make a cute tuffet stool! For the tutorial visit Elsie's Girl.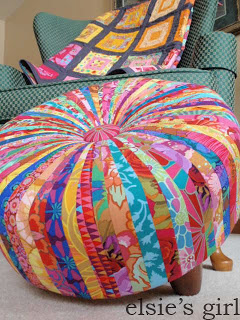 11. Look at these awesome DIY spiral stools! For the tutorial visit Better Homes and Gardens.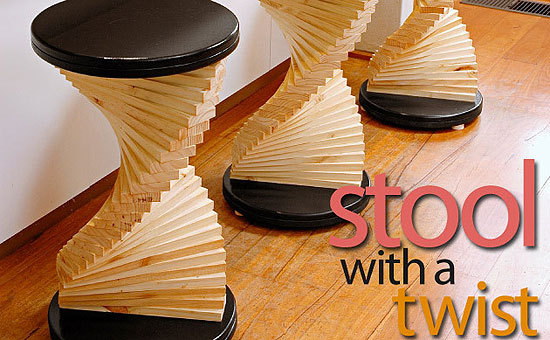 12. Aren't these stools from Design-Milk just "cute as a button"?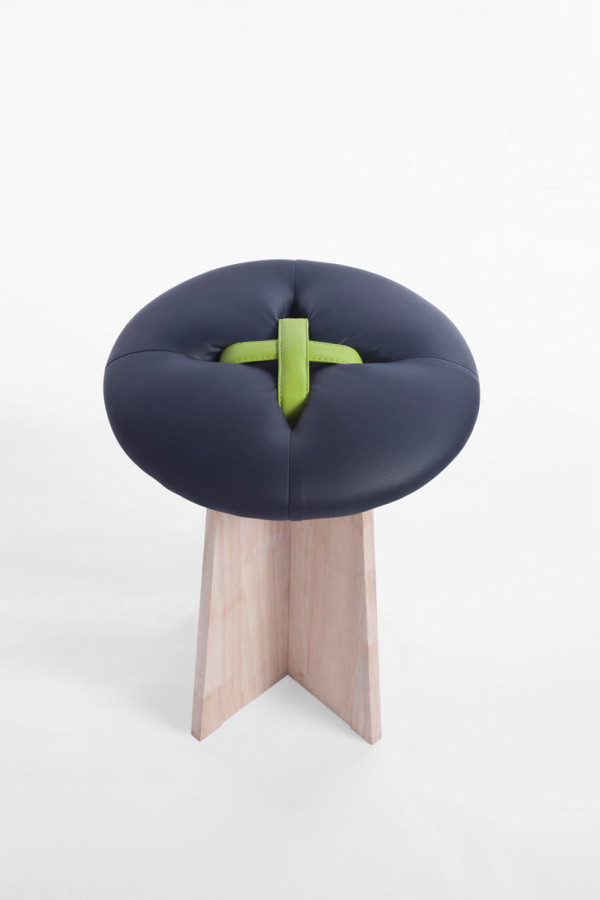 13. These repurposed truck spring stools add the perfect touch to a rustic kitchen. I found these ones on Apartment Therapy.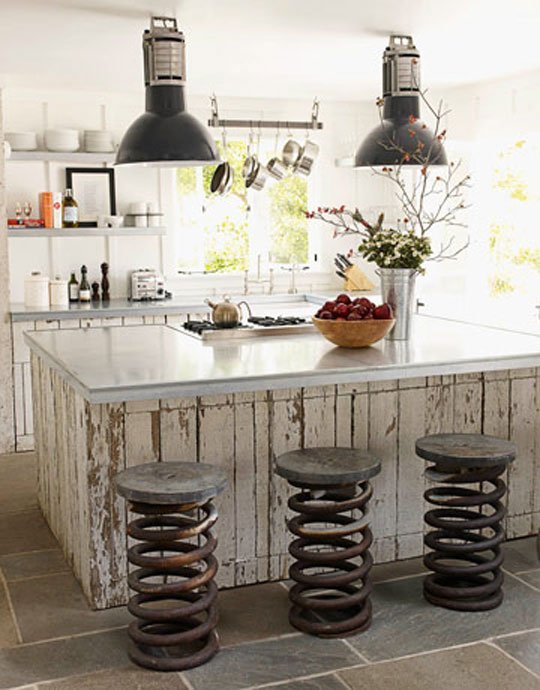 14. These last two are the opposite of the rest of the article, but I thought they were great ideas so I had to share! In this one they upcycled an old stool into a gift wrap caddy. Idea from Hometalk.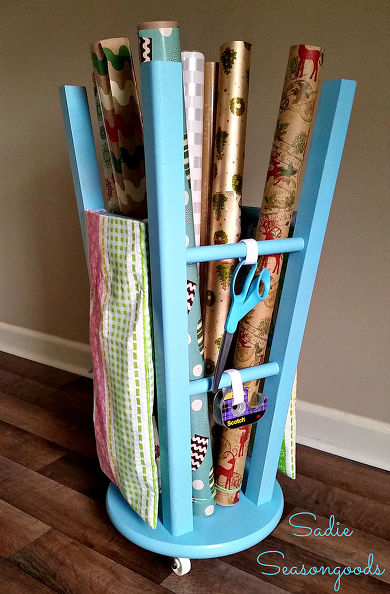 15. This sofa table I found on Debbie-Debbie Doo's she made from two bar stools. Isn't in the cutest?