Are you looking to change up your home décor? One of the most affordable and fun ways to do this is by using glass spray paint.
However, it doesn't matter if you are painting an antique vase or spray-painting old mason jars- if you use the wrong glass spray paint, you will have to deal with a drippy disaster.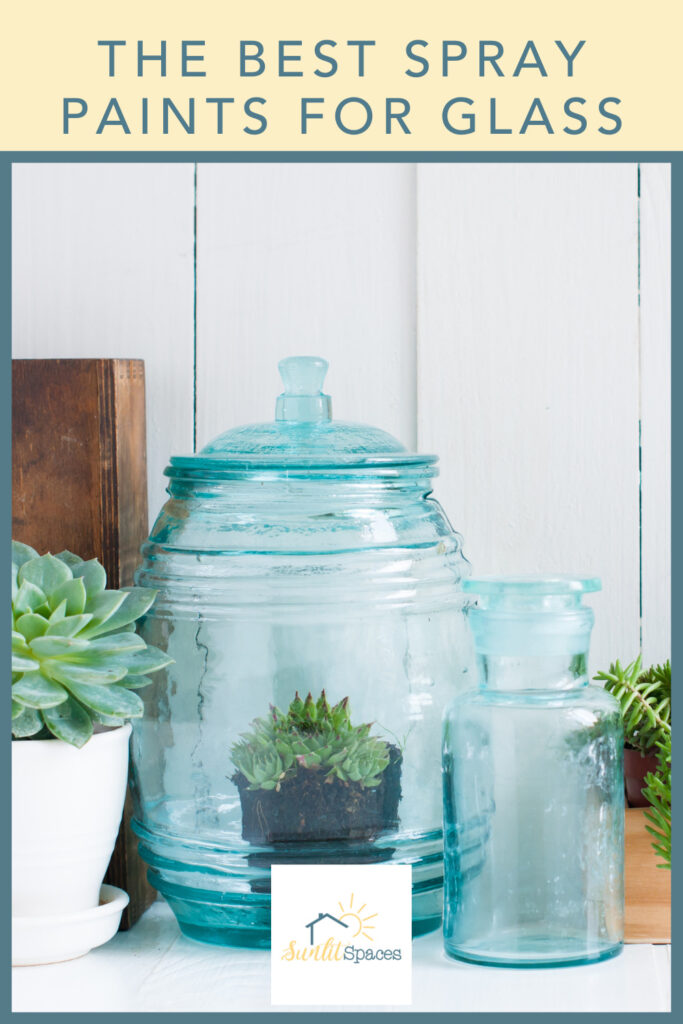 Lucky for you, there are loads of glass spray paint options and some guidelines you can follow for painting glass. These will allow you to enjoy a flawless and drip-free on your next task.
The best part is that once you get the hang of spray painting, you can transform your house on a budget. Whether it is a ceramic lamp or some old figurines, you can jazz them up yourself!
Things to Be Aware of with Glass Spray Paint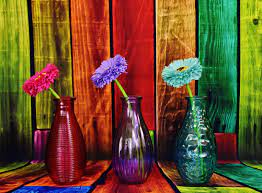 The key to spray painting glass is to use the correct paint. After all, not every glass is created equal. Since glass has a smooth surface, it is likely to experience paint drips, runs, and even peels. The slick surface makes it difficult for glass to hold on.
Hence, you need to ensure that paint does not accumulate on the glass.
Even though you can use a brush to paint glass, it will leave behind brush strokes. These strokes will not look good on an otherwise smooth glass surface.
That is why glass spray paint is your best option. However, keep in mind that spray paint can differ based on the product you are using and the surface it is being used on.
You will need to look for spray paints with nozzles that ensure an even spray.
Here are some things you need to be aware of when using glass spray paint:
1. Drips
Drips are annoying to deal with regardless of the kind of painting surface you are working on. They can completely ruin all your hard work, along with that dainty vase that you have been working on for days.
Remember, glass is more vulnerable to drips because it has a smooth and slick surface. The key is to use the correct glass paint so that you can have a perfect finish each time.
The quality of the spray paint you use and the type of nozzle play a significant role in ensuring smoothness.
2. Unevenness
Even if you are not dealing with drips, you must ensure that you get the correct nozzle. Sometimes, the nozzle can also cause paint to destroy your project by coming out unevenly.
The wrong nozzle can also make the spray particularly gigantic looking, which means that your project will not look smooth.
In fact, it will look like a two-year-old attempted to decorate your house. Who wants that?
3. Sheen
Sheen is the kind of paint finish you are looking for. This includes semi-gloss, satin, eggshell, flat, and matte finish. When doing a DIY project, you must decide beforehand the sheen that you want.
For example, if you are painting a faux vase, you would want a high-gloss sheen. However, if you are looking for a vintage, chalk-paint finish, you should opt for a matte sheen.
Depending on the kind of look you want, you will have to customize the sheen type.
4. Dry Time
Remember, when using glass spray paint, it is best to start with light layers. The heavier you start, the longer it will take for the paint to dry.
However, it is important that you keep the drying time minimum. The longer the surface takes the dry, the more chances there are of dust settling on it. A wet surface attracts all kinds of debris and pollution.
This means that you will be left with a grainy surface, and all your efforts will be in vain.
5. Price
You can easily find spray paints for $5 to $7. Even though you may find paints that are cheaper than this, do not opt for them.
Cheaper spray paints come with compromised quality. Since you will be putting in time and effort, we advise you to go for paints in the above price range.
We promise that if you do everything right, you will be left with the perfect surface.
Best Glass Spray Paint: Waterproof Stained-Glass Paint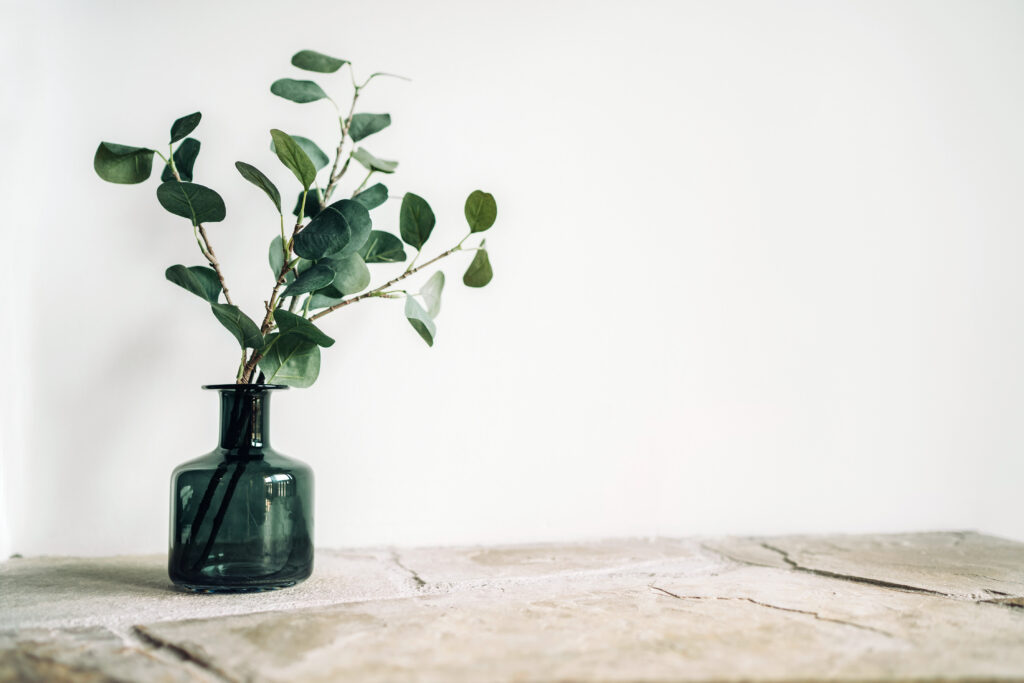 You may feel like spray-painting glassware or mason jars in your house with a translucent tint. While opaque frosted colors are great, tints are more in fashion.
If you feel like going crazy and trying something new, you should definitely try Krylon's Stained Glass Spray Paint.
The Krylon's Stained Glass Spray Paint is a wonderful product that you are bound to fall in love with. You can get a gorgeous blue tint on vases and jars that mimic the antique blue you see at museums.
Keep in mind that this tint is light, so you will have to get a couple of coats if you want a deeper tint. However, that should not be an issue. The best part is that spray painting glass allows even coats without destroying the surface.
If you don't want to opt for blue, you can also choose other tints. A pink tint can be achieved by using two coats of Cranberry Red. Remember, the depth of your color depends on how many coats you apply.
Best Glass and Ceramic Spray Paint: Faux Milk Glass Spray
Do you adore how milk glass looks? Who said you can't achieve that look at home? All you need to do is spray paint some glassware and ceramic surfaces with the help of high gloss white spray paint.
You will find a number of white gloss spray paints available in the market. However, the paint you choose must be able to spread evenly on the glass surface in a short period of time. The truth is that if white spray paint is flawed, it will show more unevenness in the texture than darker paints.
We would recommend you to choose the Rustoleum Universal Gloss in White for the best finish.
The best part about this paint is that it can evenly spray a light coat of paint. Moreover, the nozzle is perfect for avoiding runs and drips. After all, glass paints are more vulnerable and can run easily.
With this paint, you must spray light coats every 15-minutes. You may be tempted to spray heavily for full coverage, but do not let your greed fool you. It is important to start light, so you avoid drips.
Best Spray Paint for Glass: Chalk-Painted
Do you adore the way distressed vases and chalk-painted jars look? If you nodded your head excitedly, we have the best paint for you- the Rustoleum Chalked Spray Paint.
It is a wonderful paint that has a perfect matte chalk finish that sticks to glassware nicely. Moreover, it does not peel. Instead, you can sand it if you are going for a distressed vibe.
For a chalk-painted look, all you have to do is spray paint the glassware or vase with a number of light layers of the paint. Let it dry for up to 24 hours before touching it. Once fully dry, use high grit sandpaper and sand the surfaces where you want the distressed look.
Best Glass Spray Paint: Frosted Glass Spray Paint
Are you attempting to make a jar opaque or clear glass vase? In that case, all you need is the Rustoleum Frosted Glass Spray Paint.
Regardless of how many times you use this glass spray paint, you will always be left with a flawless finish. There are a number of DIY projects that you can do with the help of this paint.
These include using lanterns to make jars or forming a DIY window opaque in the bathroom.
However, make sure to spray in light coats and use tape to cover any area that you don't want to be painted. Before using the object, wait for 24 hours so that it can fully dry.
Fixing Paint Drips on Glass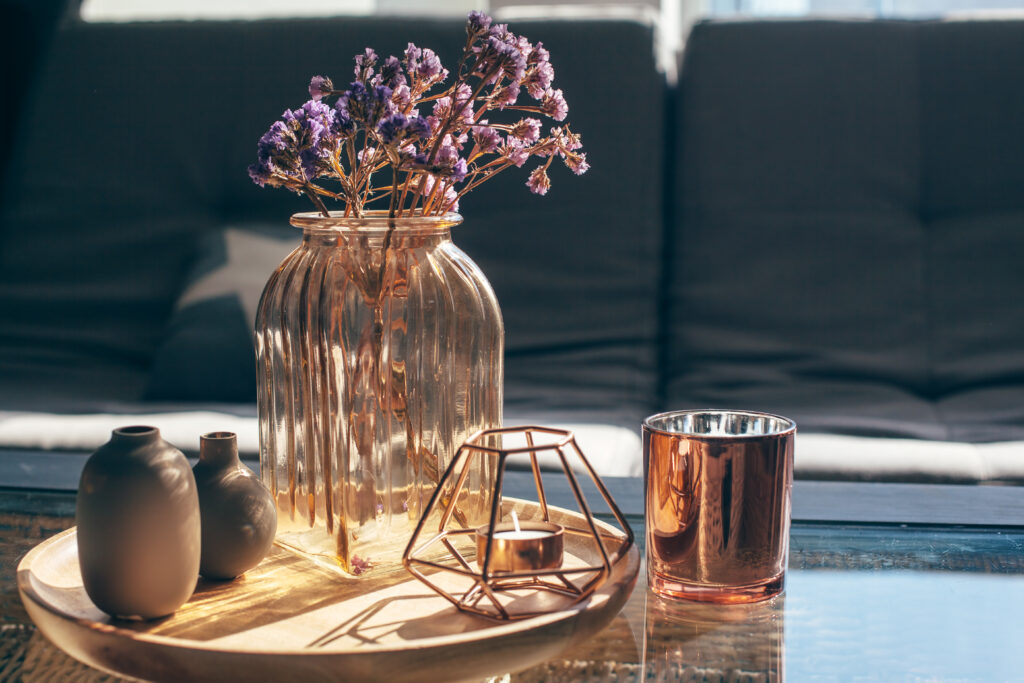 If you messed up your DIY project and have paint drips, don't panic. Don't worry; you can fix it.
If you see the paint running, take this as a cue to stop glass spray painting. Instead, grab a tiny art brush, and using a single stroke, brush out the paint drip.
Even though you might see some brush strokes left behind on the glass surface, you can use another layer of paint to cover them.
Make sure to allow the first layer of paint to dry for 20 minutes before spray painting again. Do not forget to shake the can before you glass spray paint.