Decorating your home is definitely exciting, but it can also be a little intimidating. Do you ever worry that the home decor style you select will just go out of style as soon as you finish? You're not alone! Let's put that worry aside by talking about home decor styles that don't go out of style.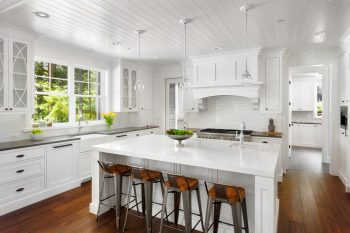 A White Kitchen never goes out of style! A beautiful white kitchen is always light & bright and ready to be the heart of the home. White cabinets paired up with neutral walls–think shades of gray or another favorite neutral–and hardwood floors will look classic for years to come.
Black & White Bathrooms will always look up-to-the minute in decor style. The fun part about this is that you can make black & white the basis of the room, and then add a splash of inviting color on the walls. The color is easy to change up whenever you feel it's time, and so many colors look amazing on a backdrop of black & white that your options are wide open!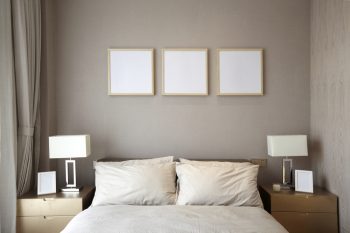 A Calming Bedroom decorated in a minimalist style on a backdrop of grays or blues doesn't go out of style. Go for a soft, soothing feel, and you definitely won't go wrong.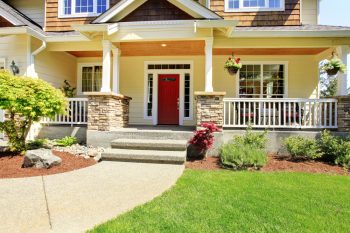 A Bold Front Door makes a statement that won't go out of style. It's one place in your home where you can feel free to be bold, so why not go for it? And it doesn't have to necessarily be red. Choose your favorite navy blue, bright yellow, or even an orange. One way to help you decide is to look at your surrounding landscape. Is there a color that you particularly love about it? Pull it out and put it on the front door!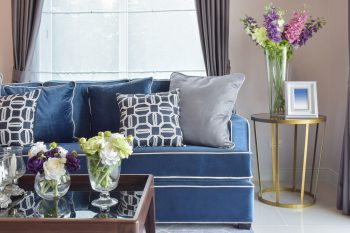 Navy Blue is a bold color you can feel free to use in your decorating, because it is a classic and doesn't go out of style. Try a navy blue sofa. Then periodically change up the pillows to keep it looking fresh and new for a long time to come.