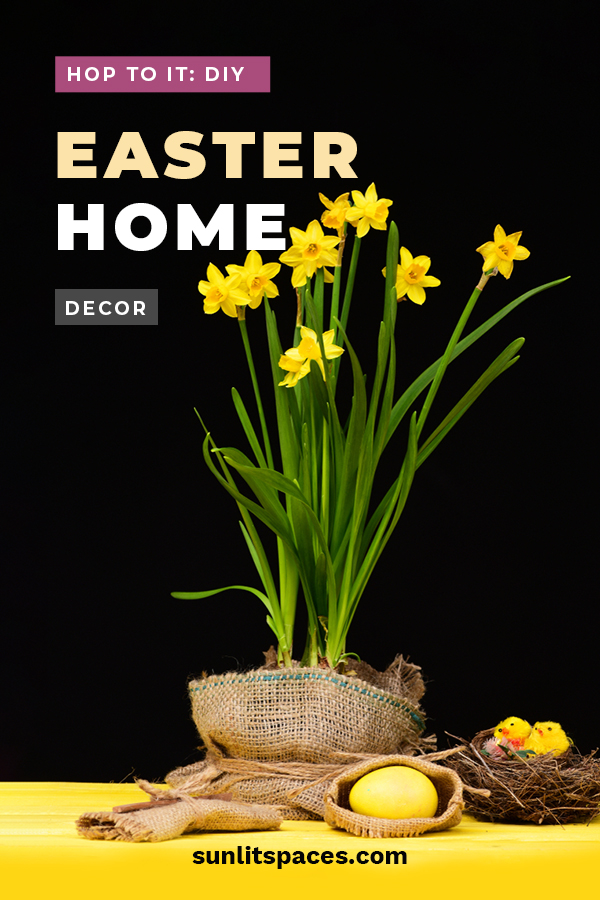 Spring is nearly here! That means it is time to hop to it and put together some fun DIY Easter home decor. So today I have some fun ideas for your crafty side. And no worries, if you feel like you aren't crafty enough, simply click over to Michaels for some Easter decor to love!
DIY Easter home decor
How amazing is this bird's nest wreath? I love it so much! Anyone can pull this off with a grapevine wreath, a bird's nest to fit inside, spring floral and speckled eggs. Attach the greenery to the wreath with floral wire or hot glue. Group the eggs in the nest and secure with hot glue.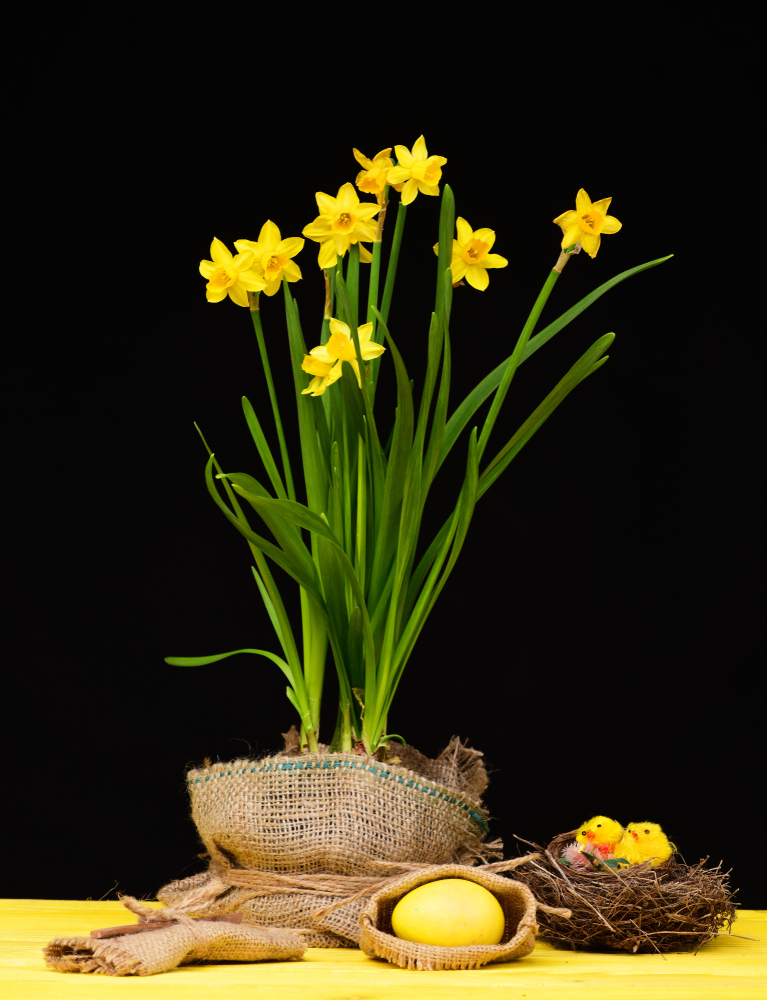 DIY Easter home decor and daffodils are a match made in heaven. Instead of forcing your daffodil bulbs inside of a vase or pot, try a burlap sack as you see here. Be sure to line the inside of the sack with something water-resistant. It's a charmingly rustic look for spring!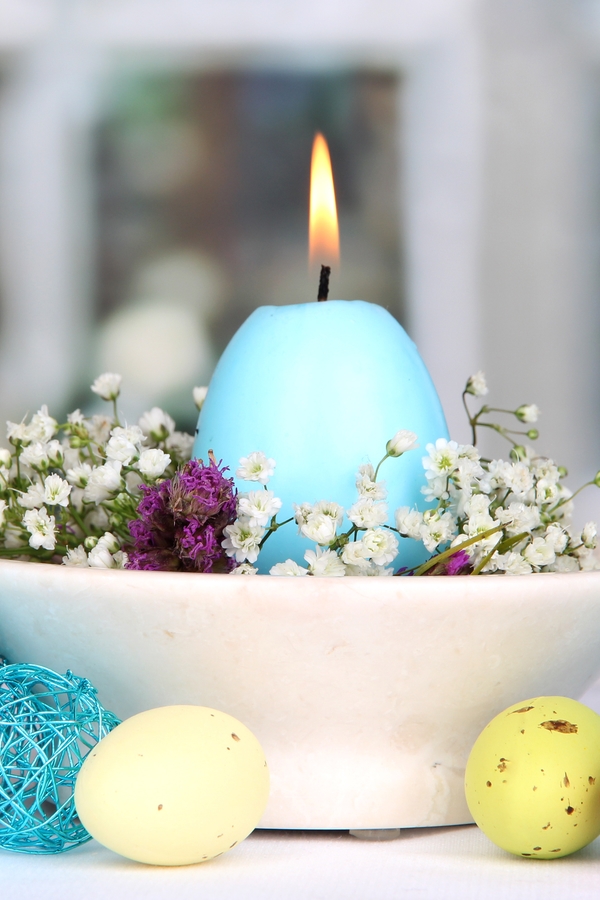 I love the idea of Easter egg-shaped candles for my DIY Easter home decor. If you've never made your own candles, it might be time to start! Michaels has all the stuff you need to try DIY candle making right at home.
Any Easter home decor wouldn't be the same without Easter eggs. There are a ton of ways to make your own DIY Easter eggs for your home decor! If you like the idea of using real eggs, remove the yolk and white first to make them last longer. The downside is you'll have to be gentle in decorating and storing them. You can also purchase Styrofoam or wooden eggs and decorate them. And there's always plastic eggs if you hide the seam around the middle. For lots of ways to decorate Easter eggs, see this post with 14 fantastic ideas!
DIY Easter home decor is so attainable! See our post on Spring home decor ideas for even more ways to decorate for the season!