The global pandemic has forced us to stay confined in our homes for the foreseeable future (or until most of the population is vaccinated, at least).
While we twiddle our thumbs after work and household chores, why not spruce up the place to give it a different, somewhat quirky look? The first question when you think of this task is, "how to paint a front door without removing it?"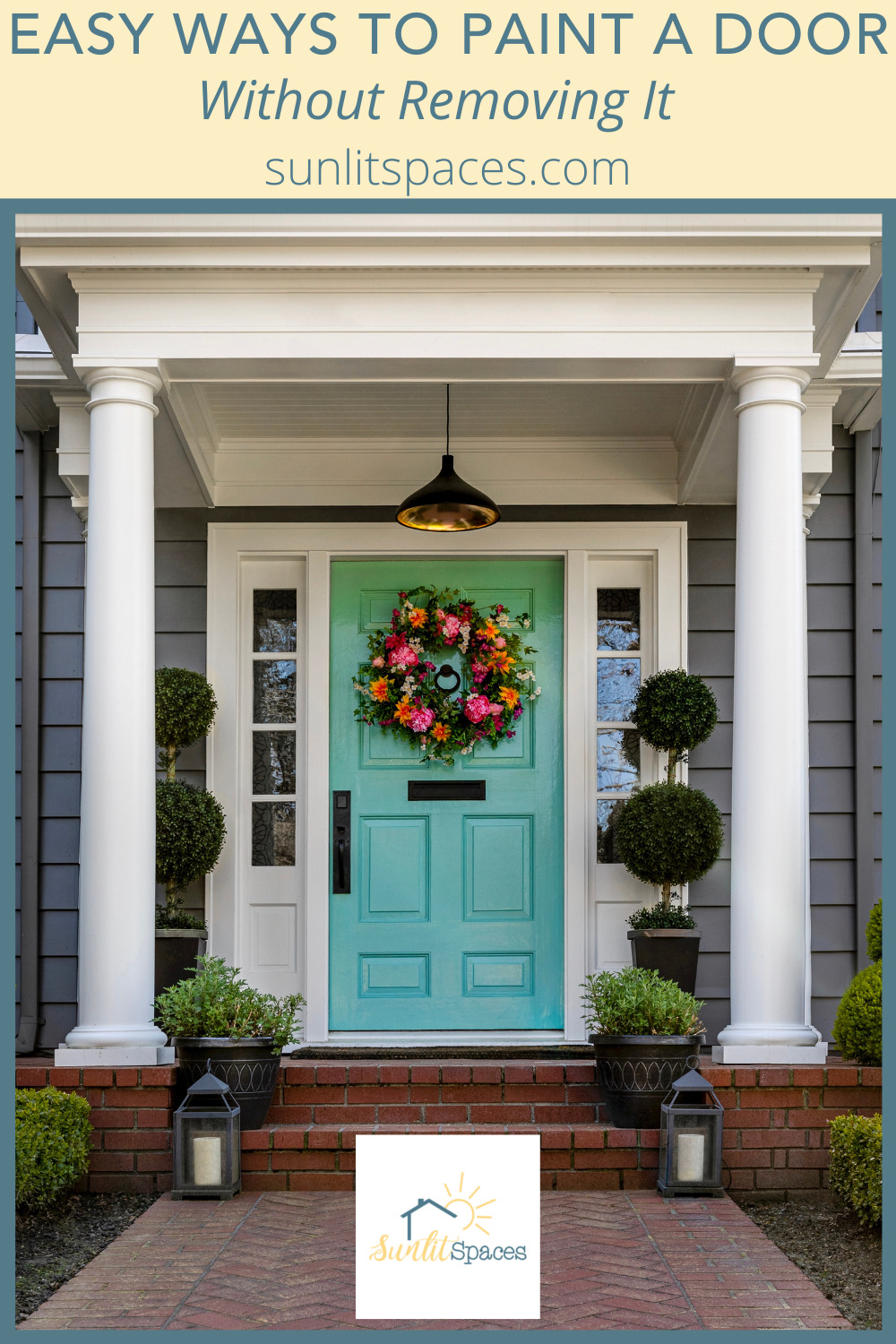 You should always start with your front door as it is the first thing people notice about your home – it's a gateway into your home, and so, you should paint it in whichever color you deem fit!
While we absolutely adore the idea of repainting the main door to your home, who has the tools to take it out, paint it, and attach it back in place? Moreover, who has the energy for such a massive task?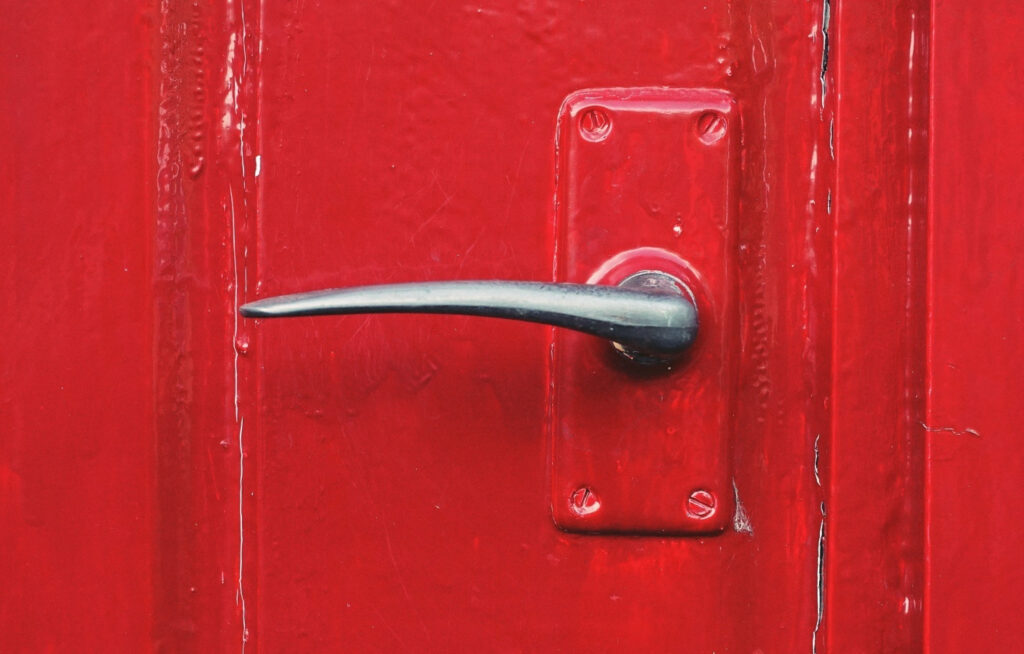 No one, right?
Well, what if we told you that you don't have to take your door out to repaint it? What if we told you that you can easily paint it without the extra hassle? And all this without the staggering number of tools required for the task.
It doesn't sound that difficult now, does it?
Here's how to paint a front door without removing it:
How to Paint a Front Door without Removing It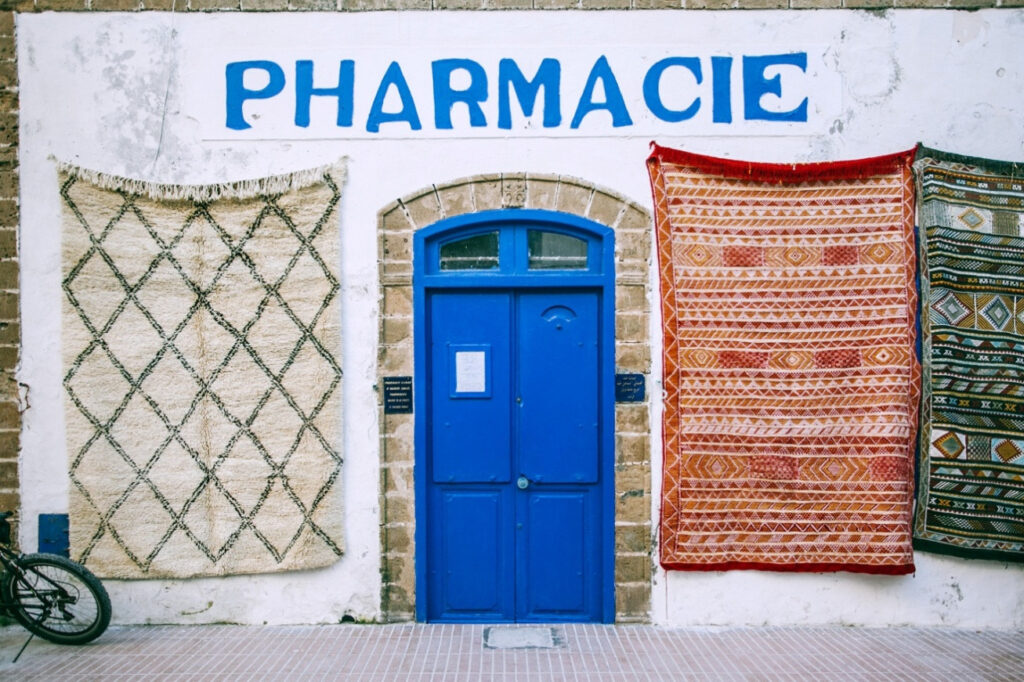 Clean Your Door
The first thing that you need to do is to prep your door to get started.
"How do I do that?"
By cleaning every square inch of your door thoroughly.
Why is that important?
Your front accumulates all the dirt from the outside.
As it is the only thing in your house that opens to the outside world of dirt and pollution, it is highly susceptible to dust particles that may cling to your door for a long time if not cleaned regularly.
When you decide to paint, the first thing required is the thorough cleaning of your front door. Try dabbing it clean of any girt or grime that may have gotten stuck due to negligence on your part.
Prep Your Door
When was the last time you painted your door?
Does it have bits of flaking paint?
Does it have visible scratches or gouges?
Do you see any inconsistencies on your door that might be a hurdle in your way?
Of course there are. It's a piece of wooden furniture, after all.
Paints leave scratches and marks over time. Sometimes, the paint starts coming off, damaging your door in the process. If you see an uneven chunk of your door that needs smoothing out, get sandpaper and get to work
. You don't want to paint on a rough, scratchy surface. It might ruin the entire look on the door!
Tape Where Necessary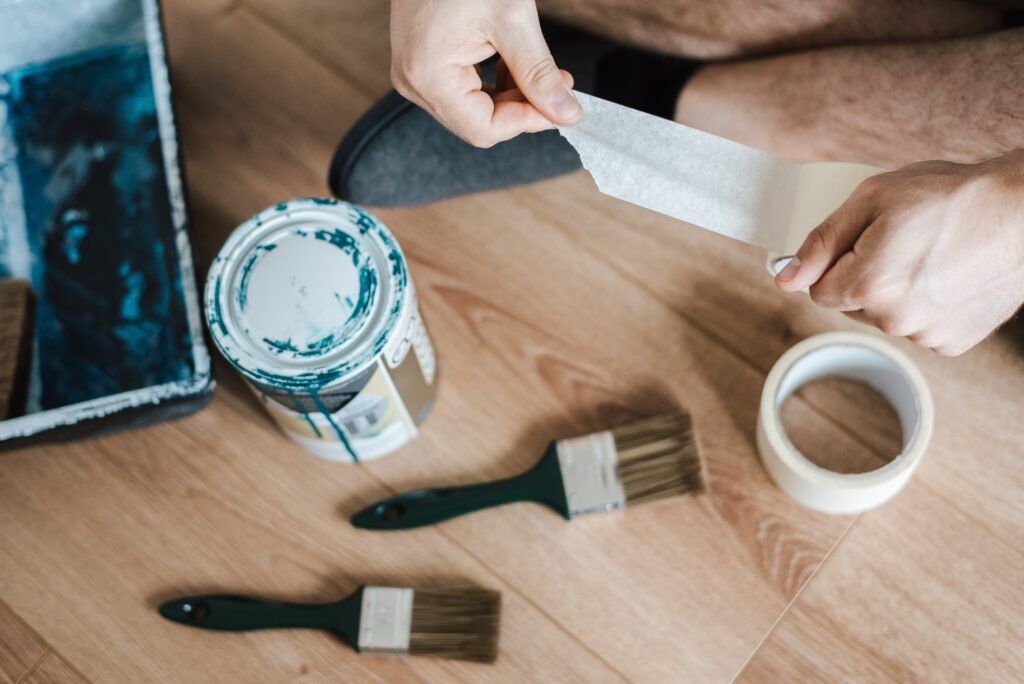 The first thing to remember when you're thinking of how to paint a front door without removing it is that you will want to protect the excessive inserts of your door while you paint. Tape any parts of the door where you don't want the paint to go; it could be the hinges, designs, glass inserts, or hardware.
You can tape the handle or knob of the door as well to avoid messing up the paint.
Taping all these things on your door gives it a cleaner look. This step is essential to protect all the things you don't want paint to get on. If your front door is plain, free of any inserts, you can skip this step and jump onto the next one.
Paint the Door
This is the final step of the entire process. Once you have cleaned, prepped, taped, and secured the hinges of your door, it is now time to get started.
Make sure you have chosen the right paint that complements the décor of your house, as we believe front doors set the tone and overall vibe of the place.
Get a paintbrush or a roller that firmly holds the paint. Start with thin coats and make your way through the entire door. Let the first coat dry out before redoing it.
Avoid using the door until the paint dries, as frequent usage of the door can ruin the paint around the edges.
Once that's done, and you've done each step properly, you're good to go!
Final Word
Painting a front door is an easy process if you have carefully prepped it for painting.
Now that you know how to paint a front door without removing it, you can give your house a new look just by changing its color and setting the right tone.