As I'm anxiously awaiting my new floors in the hallway, I have been cleaning up sheet rock dust from our last project.  I tend to clean in an "If You Give a Mouse a Cookie" style.  Somehow it evolved from dusting the sheet rock dust to organizing my cabinets and drawers in my kitchen.  In which case, I have come to realize that I need a better system for organizing a few things. Kitchens are so hard to organize because of the odd shaped things and cumbersome kitchen utensils.  Here are some really great ideas!  I LOVE the measuring cups/spoons on the back of a cabinet door.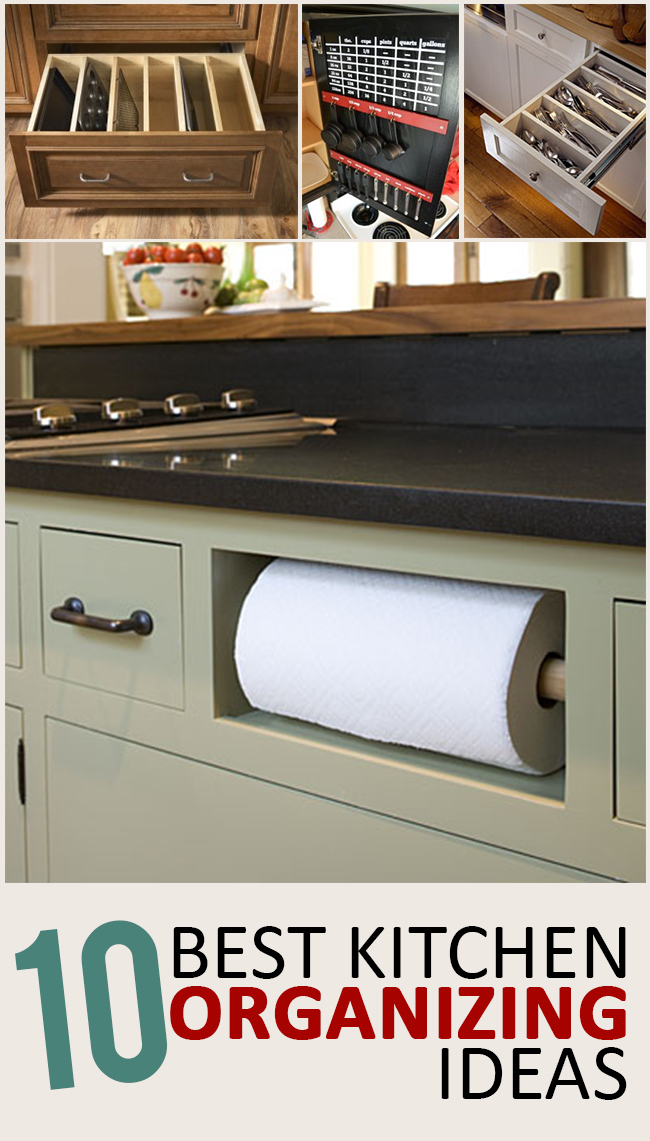 I don't hate what I have going on for utensils, but when I found this, I fell in love!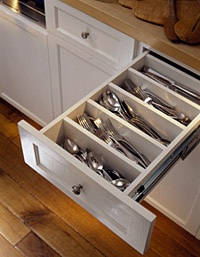 **I would love to give credit for this picture, but I found it on Pinterest, with a link to a spammer website, and they didn't cite the original source.  If this is yours (originally)- you are amazing and message me your link!
It also seems like I have seen some dividers that you can customize at Ikea, instead of buying the trays.  I may have to look there and see if I can come up with something that will suit.
Here is something I want, want, want!  I severely dislike counter top clutter, and by clutter, I mean toasters, paper towel holders, salt and pepper, etc.  I still have them there (minus the toaster), but I wish I could find a good solution.  And here is one found on Southern Living: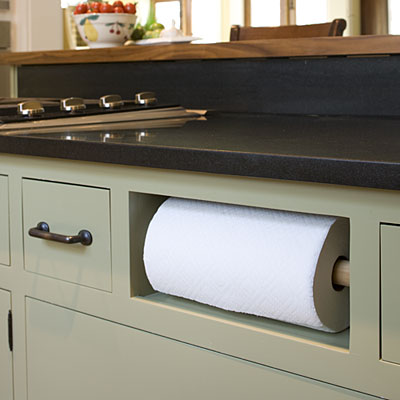 I really like this method of organizing measuring cups and spoons I found on Houzz.  My drawer starts out neat and organized and morphs into a mess of measuring stuff in no time.  Look how great!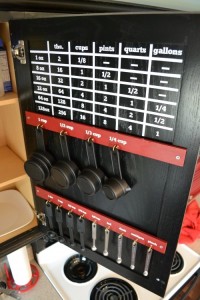 The baking sheet drawer.  Oh, how I wish I had a drawer that would work for this! This is a great idea I also found on Houzz.  Baking sheets are cumbersome to store, and usually end up with things stacked on top of them.  This is a perfect idea if you have the space.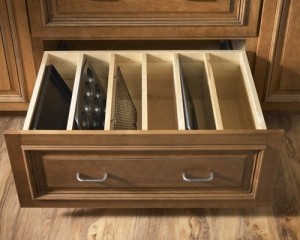 Pots and pans are also hard to store and often, you simply don't have room for them in your cabinets.  This is a great idea.  It looks good and it is very functional! Great idea on Southern Living.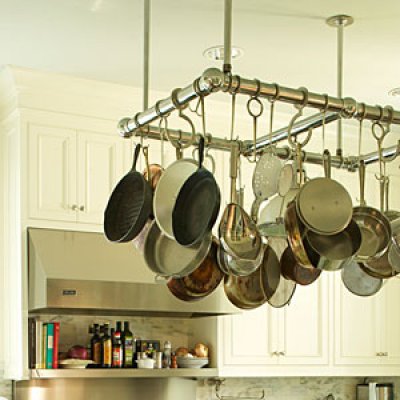 I really dislike clutter and that includes schedules, papers and invitations hanging on the fridge.  This chalkboard schedule or command center is a great way to communicate, while leaving the fridge alone!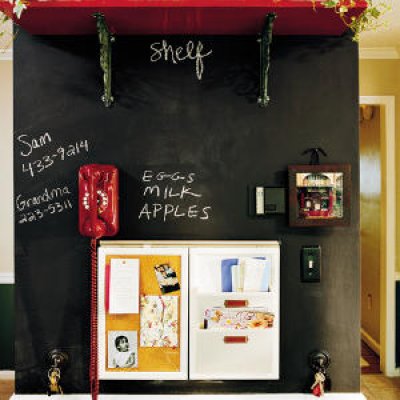 Getting rid of cardboard food containers was really liberating to me.  It was a bit of an investment, but once I did it, I wished I had done it sooner.  I love this picture from Baihusi. Ikea has containers for a really good price, comparatively.

My broom and mop are my nemesis.  Not only because I have dark floors and I hate cleaning them, but because they are in my pantry and in my way. All. the. time.  I am trying to figure out how to incorporate this project into my kitchen to store all of my cleaning supplies.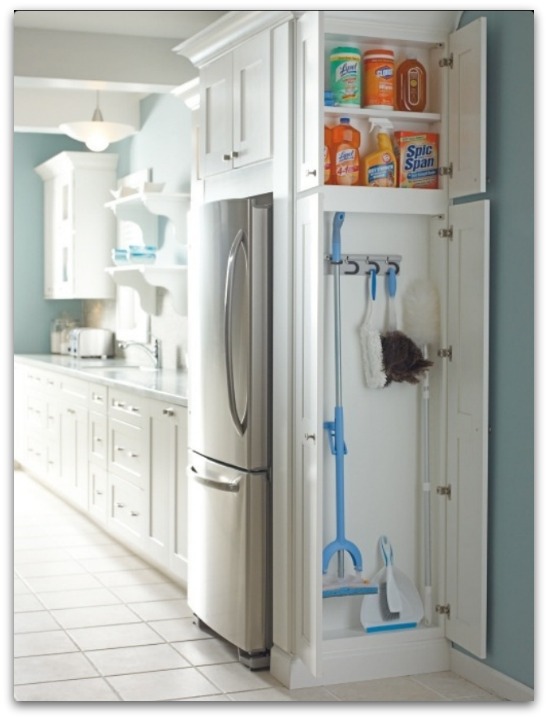 Garbage and recycling drawer.  Love it!  Thank you Southern Living for another great way to organize our kitchen.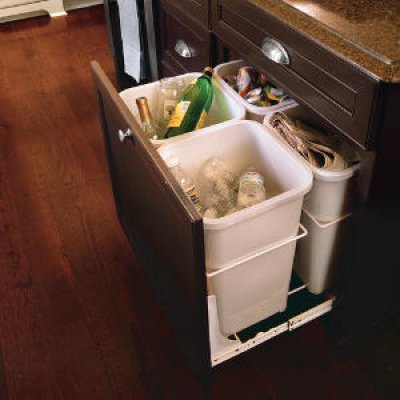 Last, but certainly not least- this spice drawer.