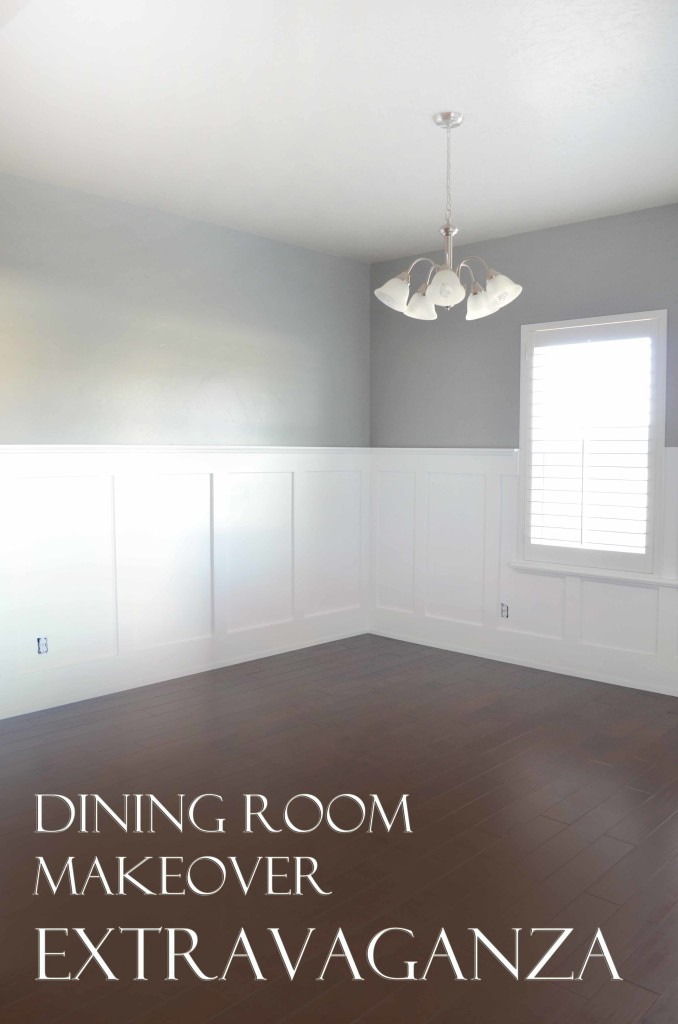 I only call it an extravaganza because it turned into a 2 month project because we got really busy with work/family stuff, and our house was "mid-project" for MUCH longer than we expected.  BUT-   I. LOVE. IT. I love it I love it I love it.  So, it was worth it.
Here it is before: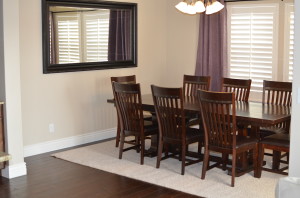 After:
(We aren't finished, but the biggest project is done.)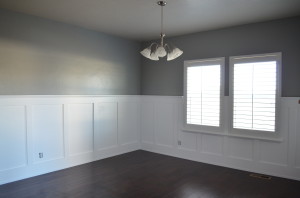 I know it doesn't look finished, I am planning a family gallery wall on the left end, and of course I think we are going to be back to eating on a kitchen table at some point, but you get the idea.  I will post pictures as soon as it is all done!
I decided on a Sherwin Williams gray paint called "stamped concrete."  It is the craziest color, because it goes with EVERYTHING and it looks like a completely different color, depending on what is with it.  We have had people call it green, blue and gray.  And they would all be right.
Also- little plug for my husband- isn't he amazing?  LOVE the meticulous job he did on the walls.  They look terrific.
We will include a B&B tutorial soon, but I wanted to get these pictures up!