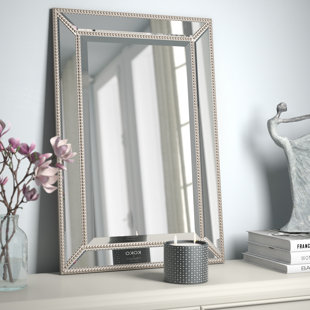 Here's a large, rectangular silver mirror you'll find at Amazon. It is perfect over the vanity in your master bath.
These hexagonal mirrors are actually stickers that you can adhere to any wall, in any configuration. My teenagers would love to arrange a set of these in their bedrooms!
For a more rustic home décor style, a reclaimed wood wall mirror is just the right type of mirror for the job. You can customize the color of stain you want when you buy this mirror at Amazon.
You don't have to limit yourself to one mirror at a time. Try an arrangement of two or even three mirrors in varying sizes. You can purchase this copper pair at World Market.