One of our favorite ways to makeover a lot of things is with a can of spray paint. And that includes Thanksgiving decor. Today's post is full of solid gold tips for spray painted Thanksgiving decor for your holiday table. Grab a can of paint and let's go!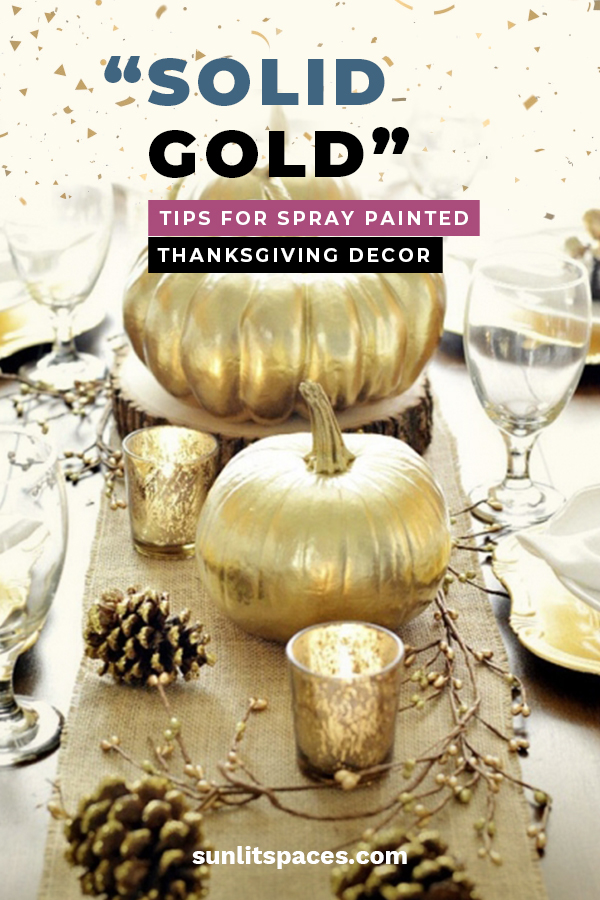 Tips For Spray Painted Thanksgiving Decor
There are lots of great spray paints available on the market, but for Thanksgiving we're partial to Krylon's Color Maxx Paint and Primer in gold. Gold just adds a touch of glamour and elegance to your Thanksgiving decor that other colors don't. The primer ensures good coverage, and this paint is durable for indoors or out.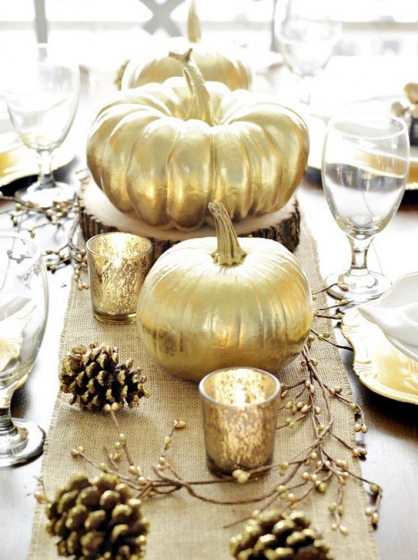 Use that can of gold spray paint to really dress up your Thanksgiving table decor fast and easy! Anything can be spray painted, but I'm partial to the things we can all find outside this time of year. Twigs and berries, pine cones, and pumpkins all look amazing with a coat of spray paint.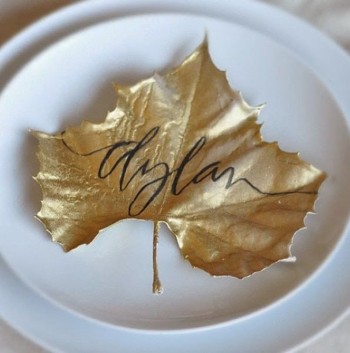 Collect your favorite Fall leaves for the table. Watch for large, pretty shapes–color doesn't matter this time. Give those leaves a coat of gold spray paint, and cover the stem too. Let them dry thoroughly. Now use a Sharpie and your best lettering skills to write the names of your Thanksgiving guests, one per leaf. Use these gorgeous leaves as place cards for the Thanksgiving table. Love them!
Another use for those gold spray painted leaves is to string them into a pretty Thanksgiving garland. Hang them over the table for the guests to admire.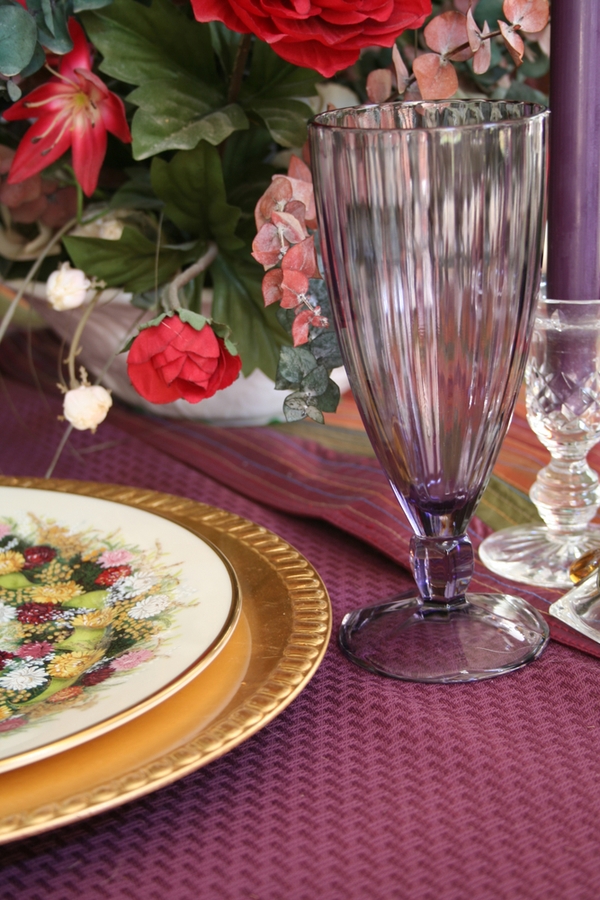 Do you wish your dark green chargers were gold? Good thing you can change them with a can of spray paint! It's really easy to do, and no one will know they used to be green.
Did you enjoy these ideas for spray painted Thanksgiving decor? Check out some Dazzling DIYs to go with it!