I have a nice sized walk-in closet, and it still feels tight because of my shoe mountain on the floor.  I was perusing sites looking for a solution today and found some great shoe storage and shoe organization solutions.  Some are really practical and some are more on the repurposed, creative side.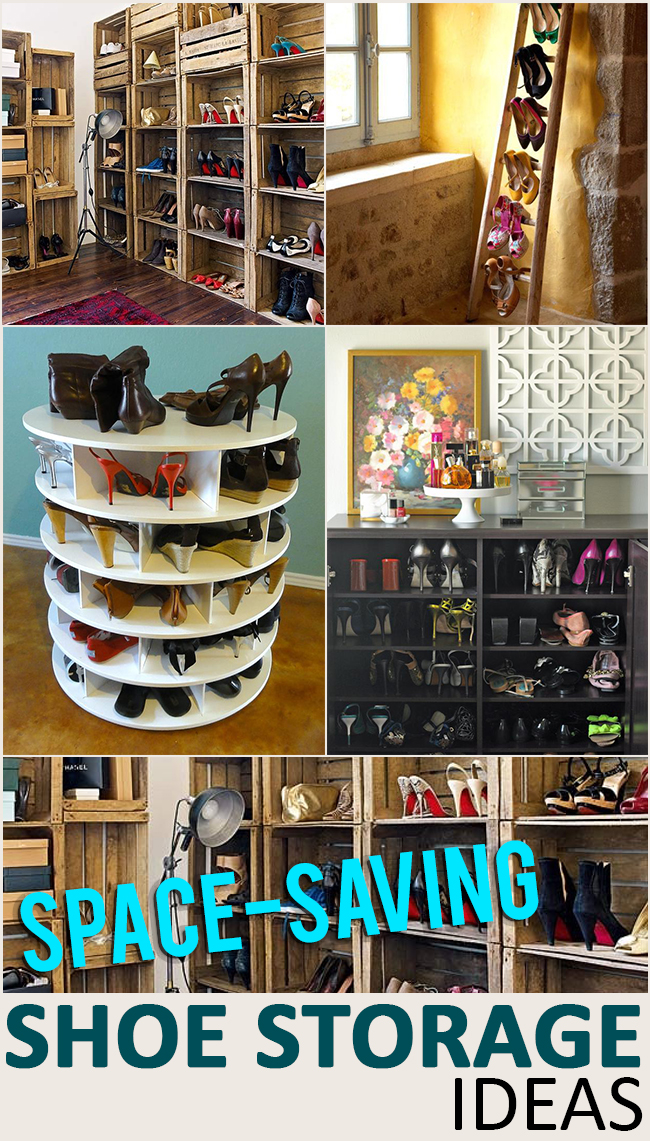 Take a look at these great shoe organization ideas>>>
Shallow cabinet with several shelves the perfect size for storing shoes—close the doors to conceal them for a neat and tidy look.  I found several really cool options for shoe storage cabinets on Overstock.com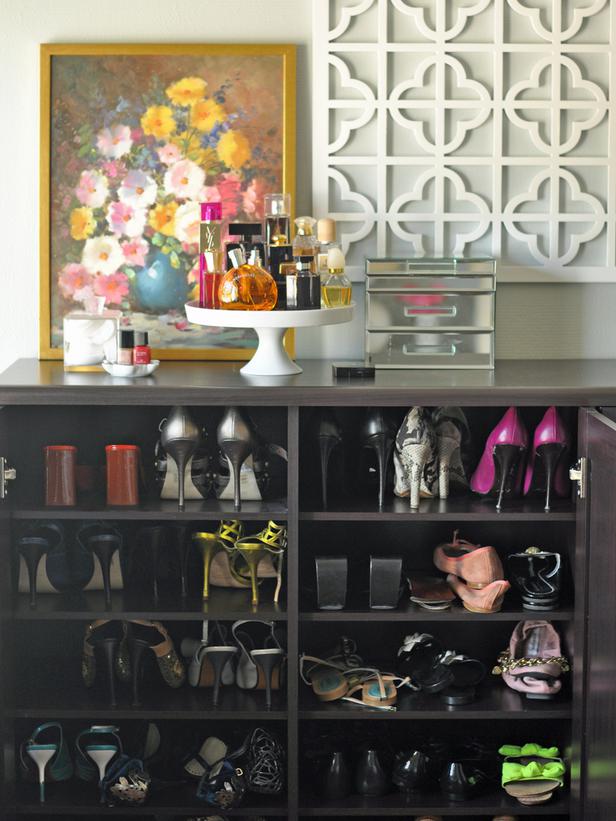 Build a lazy susan stand for your shoes with individual slots for each pair and as many layers as you need. (If you're not a craftsman, buy one from Etsy shop owner Leonard Parker).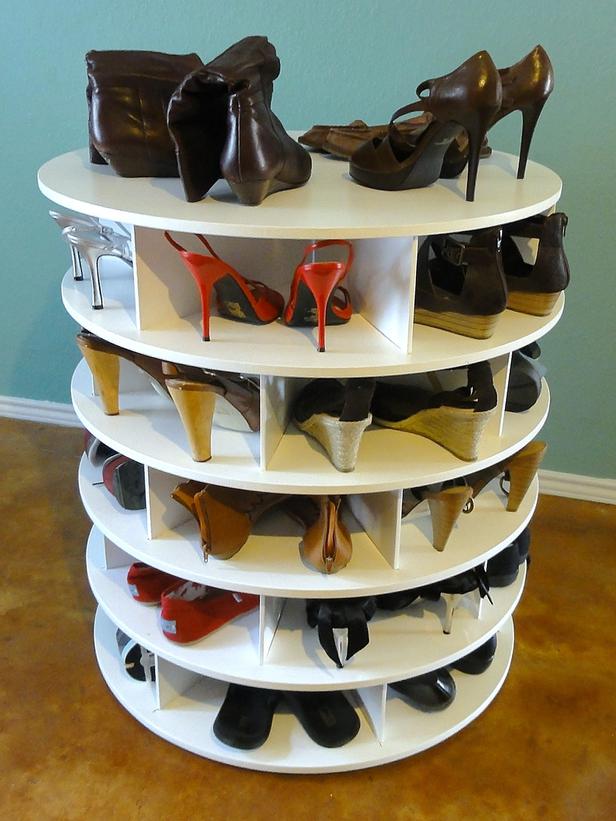 Hang heels from the rungs of an antique ladder.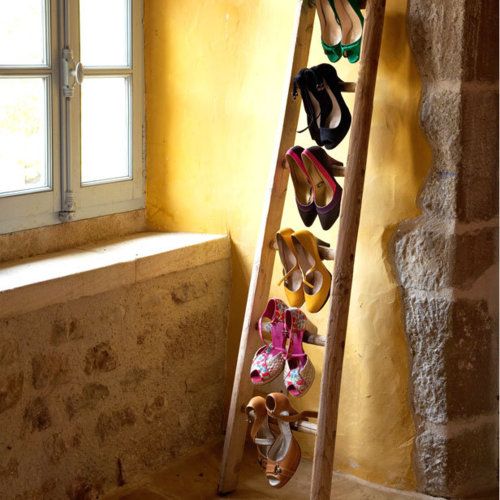 Source
Fun idea- Utilize that wall space!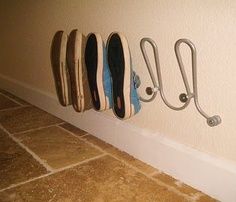 The Ever-Amazing Crate—good for storing shoes too! Good size, easily stackable, and oh so stylish.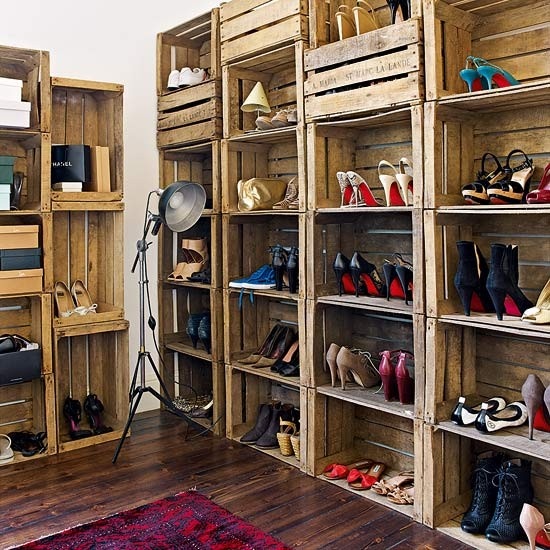 A few other great shoe organization or shoe storage ideas:
Mount a coat rack upside down and store shoes on the hooks—opens them up so they can get aired out, a plus!
Over-the-door plastic shoe organizer—not the most dazzling solution, but very effective in small spaces. (And maybe you're crafty and can sew a cute one!)
Mount chair railing or crown molding to the wall to hang high heels from. Add pegs to hang flats as well.