There's no better way to welcome the freshest season at home than with spring inspired home decor! It's easy to start by adding a lovely spring-inspired wreath to your front door, but don't stop there! Let's look at some easy spring inspired home decor ideas for every room.
Spring inspired home decor ideas for every room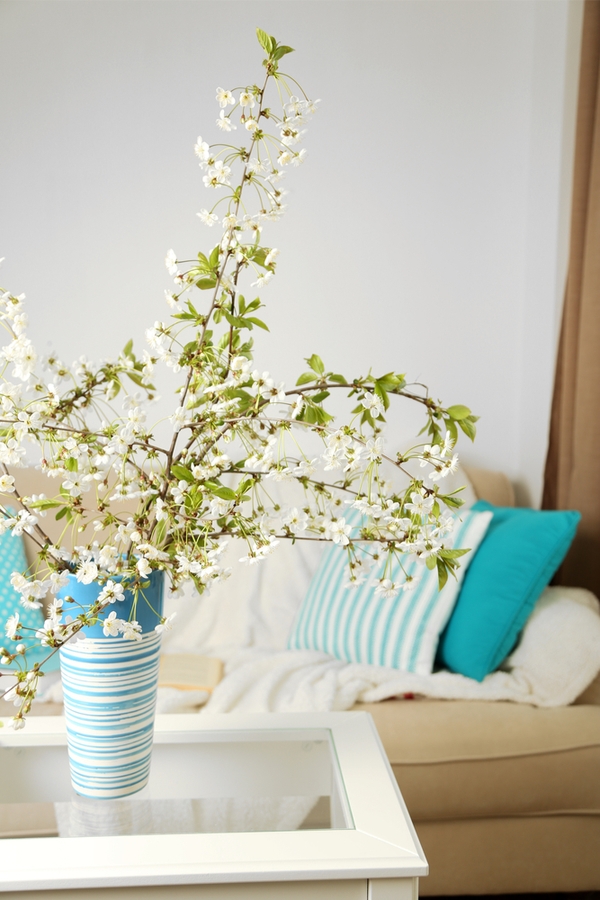 Let's start with spring inspired home decor ideas for the living room. I love to choose my favorite spring inspired color and use it in a few accent pieces around the room. The lovely aqua blue above is a good example. You see it repeated in the vase, as well as pillows in differing patterns. And the beautiful apple blossoms in the vase don't hurt!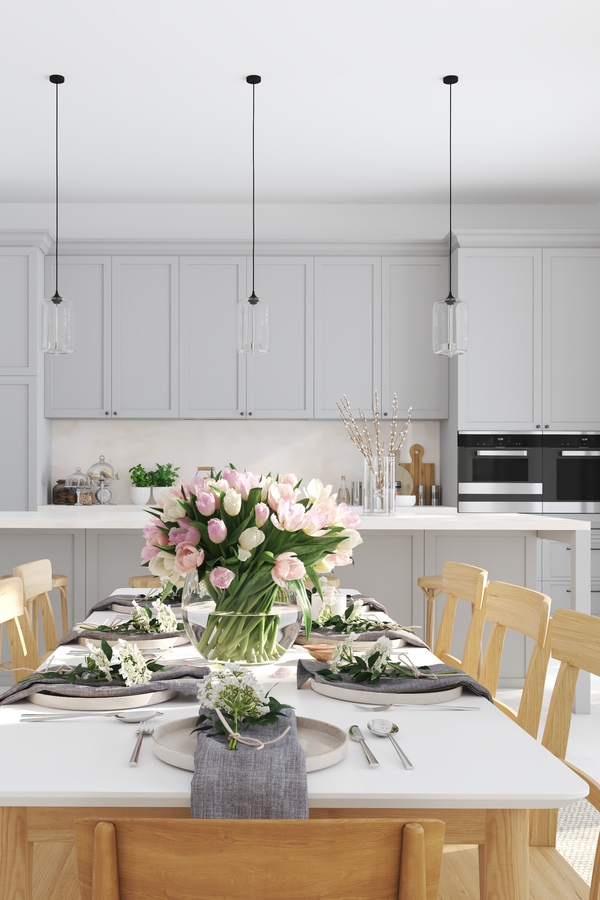 In the kitchen and dining area, spring inspired home decor is as easy as a large centerpiece of pink and white tulips. Small white blossoms and greenery adorn the place settings. My personal favorite is the vase of pussy willow branches on the island. They are a perennial spring staple!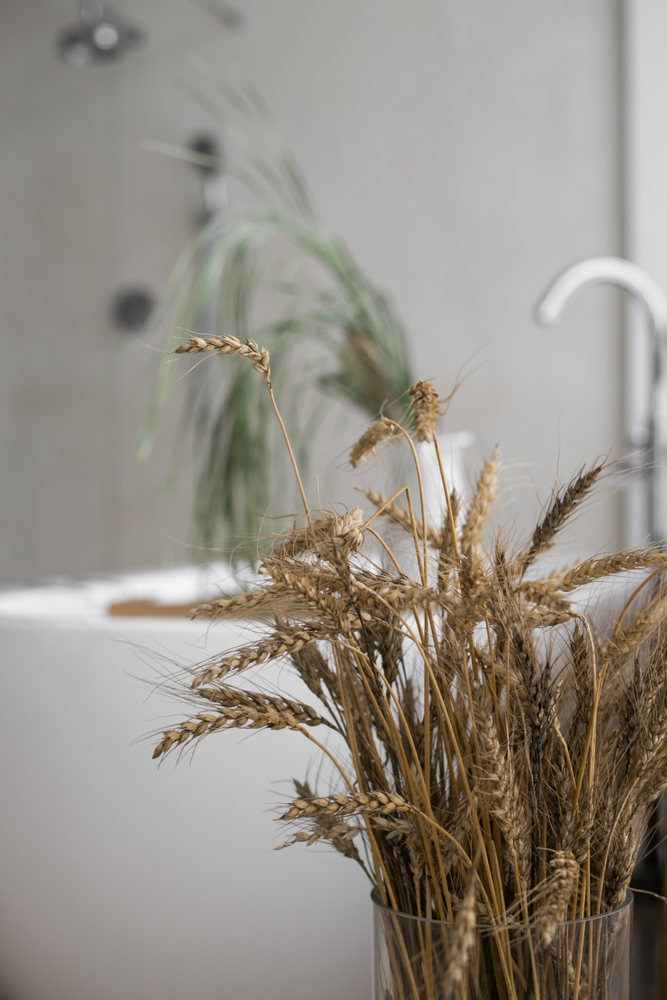 Bring spring into your bathroom and create an escape and sanctuary where you can really relax. All you need is your favorite greenery to liven things up. I've always wanted to try placing a lemon tree in my bathroom because the humidity is perfect for it. And note once again that color is another great way to use spring inspired decor in the bathroom. Change out the towels and bath mat to one of your favorite spring hues.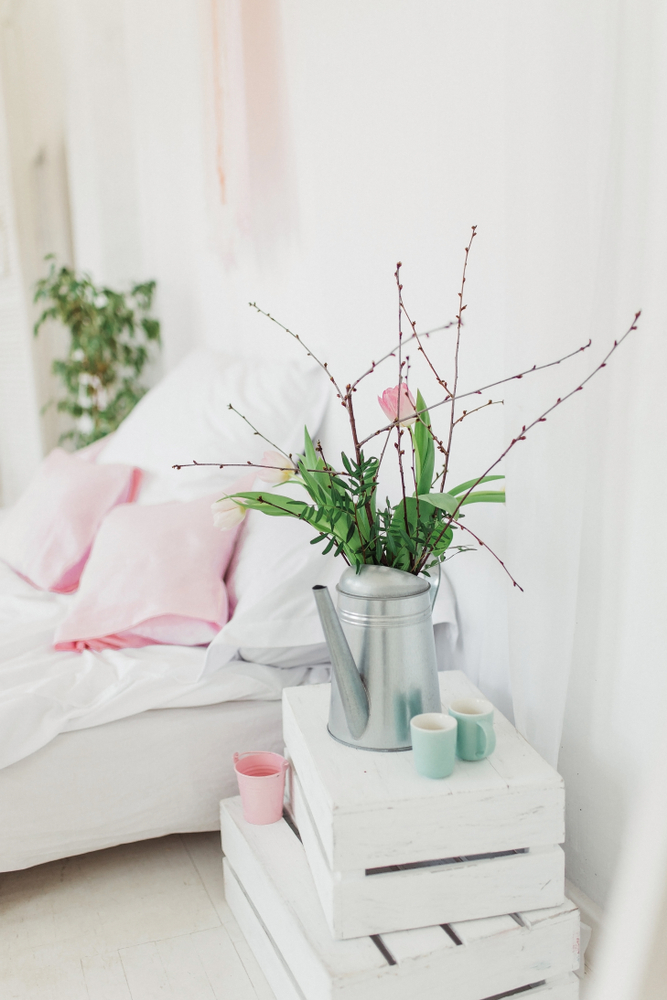 In the bedroom, spring inspired home decor is easy. Try introducing fresh spring colors in your bed linens, as well as using lighter fabrics on the bed and window treatments. Add some fresh or faux flowers to the bedside table. Place a low-light plant in the room for an inviting shot of spring green!
As you get ready to put all your spring inspired home decor ideas into action, keep in mind that it's a great excuse to get totally organized at the same time!