I'm really digging the burlap- I've written about a few of my favorite burlap ideas before, but there are just so many!  I can't believe how many things you can do with it.  I feel like the kid in the book "Hatchet" (I read it like 20 years ago) but instead of surviving a plane crash with only a hatchet and some yarn, I can decorate my whole house with some burlap and a few mason jars 🙂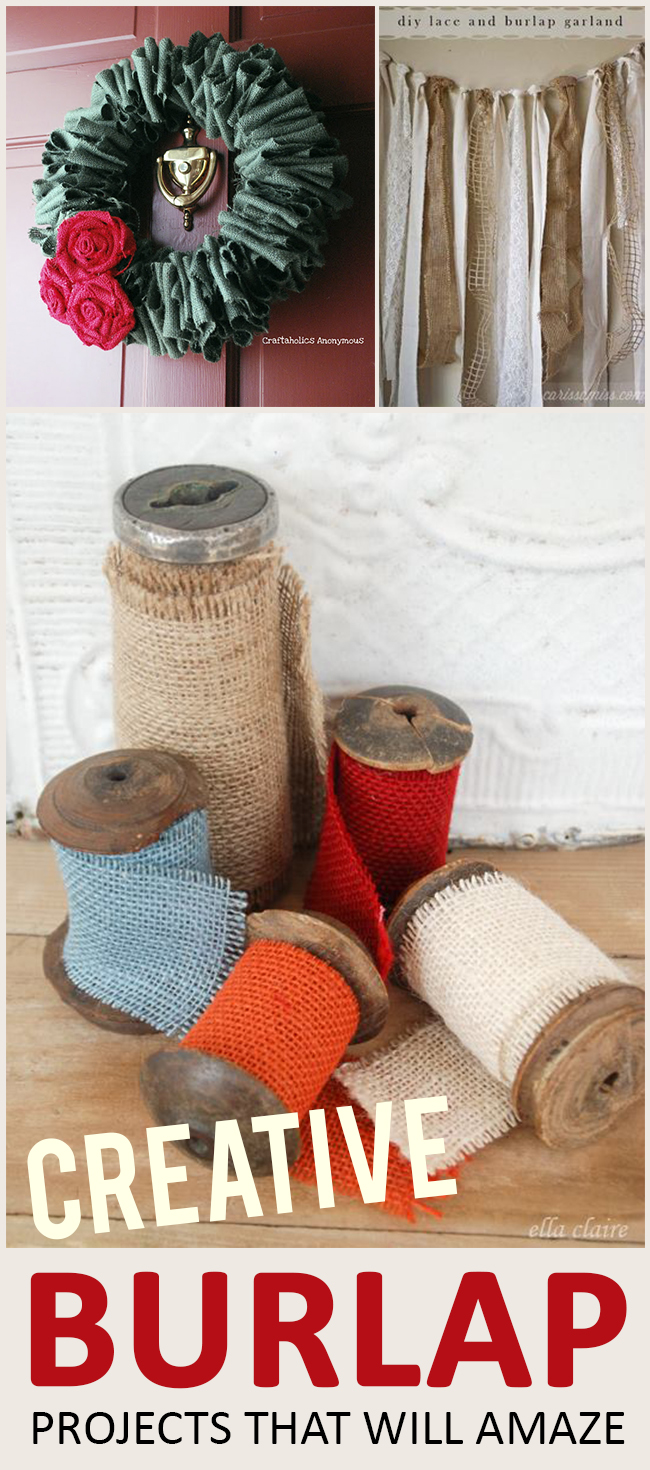 I have never been a huge "wreath" person- but I have been finding some wreaths I ADORE made of burlap!  Check this one out- I love that it is rustic from the burlap, but with a sleek and modern look.  Don't you love this?  I think it would be fun to attach the flowers semi-temporarily, so that you could change them out for the season?  Maybe add some holiday embellishments for December?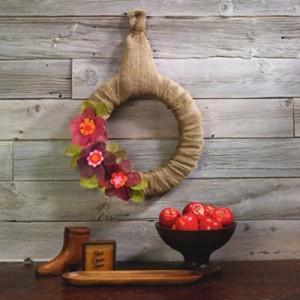 I think this is so unique too!  It is studded and you could use them as wall hangings, or put cork underneath and use it as a cork board  there are a lot of options.  Doesn't it look good with the metal studs around it and the black and white?  Cute idea, would look great in my office 🙂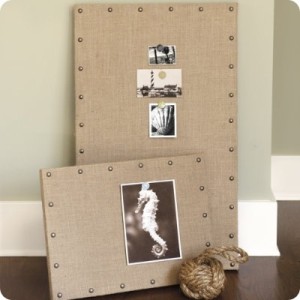 *Wish I had a link- found this on Pinterest, but it didn't have a link!  If this is yours, send me a comment so I can link to you.  And you are really terrific for this great idea!
Burlap pillow cover– Adorable.  Need I say more?
Burlap Banner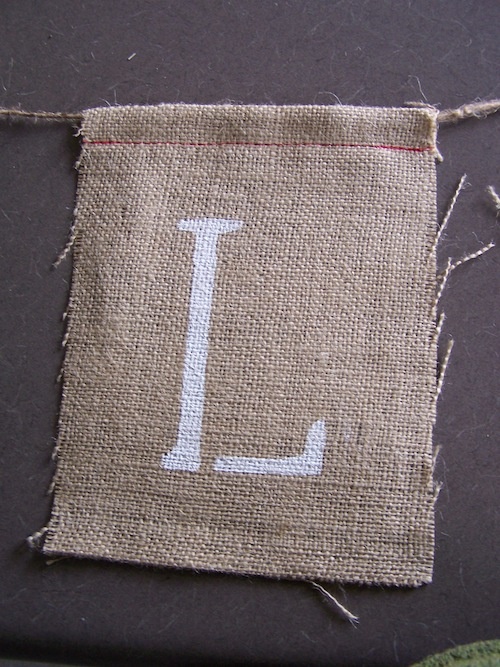 I always have these grandiose intentions of creating fun banners for every event that I throw.  I have made 2.  This is a fun idea.  It would also look cute with clothespins holding the burlap letters up!  I have used clothespins for both my banners and it is pretty snazzy.
Burlap Accessorized Snowman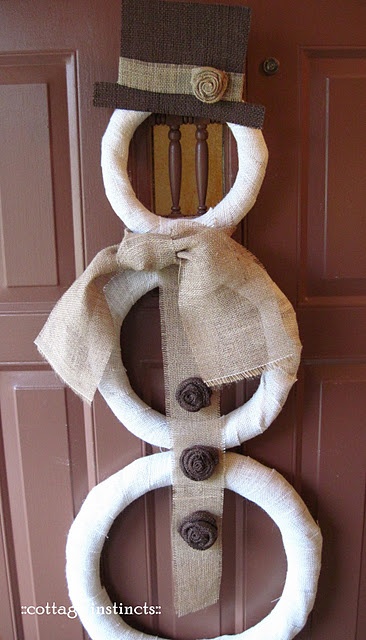 (source)
What else would you accessorize a snowman with?  So cute.  I love this!
Burlap place mats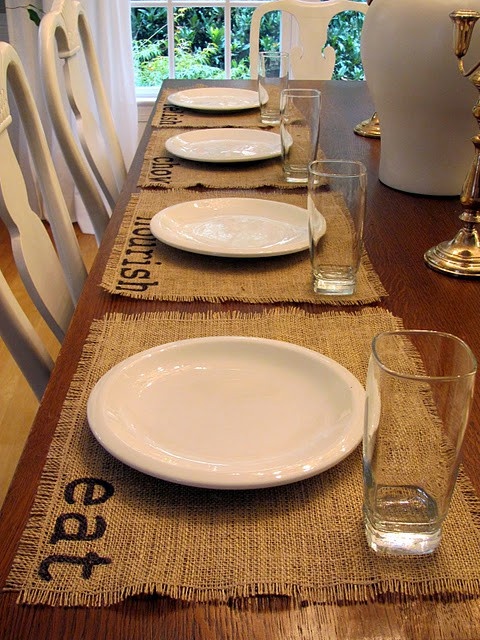 (source)
First, I love place mats.  But second- these are creative and different and I think they would be cute with names/monograms or exactly like they are!  I want to make some this week!  I think I just might.
Burlap favor bags or gift sacks
I heart these!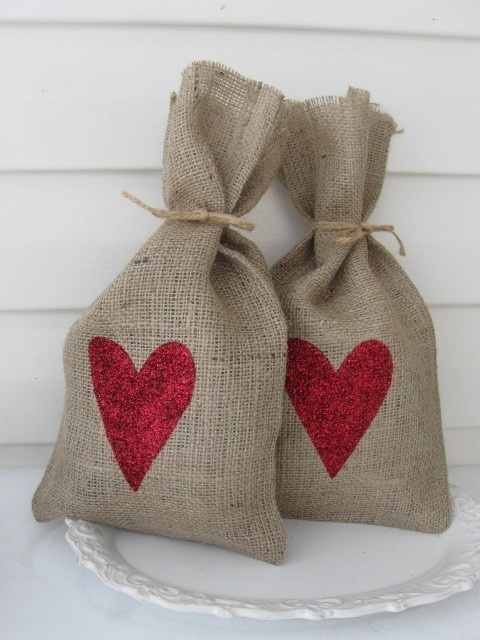 Burlap Merry Christmas Ribbon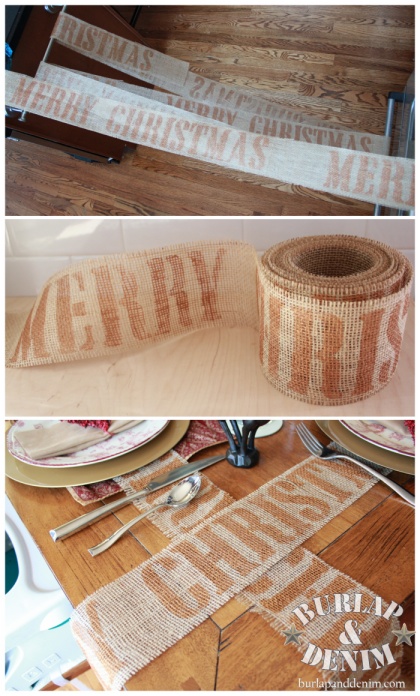 You can find how to make this here– I bet there are a gazillion things you could use this for during the holidays.