If a trip to your local thrift shop gets you excited, today's post is especially for you. Today we're talking about thrifted home decor, and why you should make it part of your home decor. Scouting out hidden decor treasures in a thrift shop is one of the most fun things to do! Come along while we show you some ideas.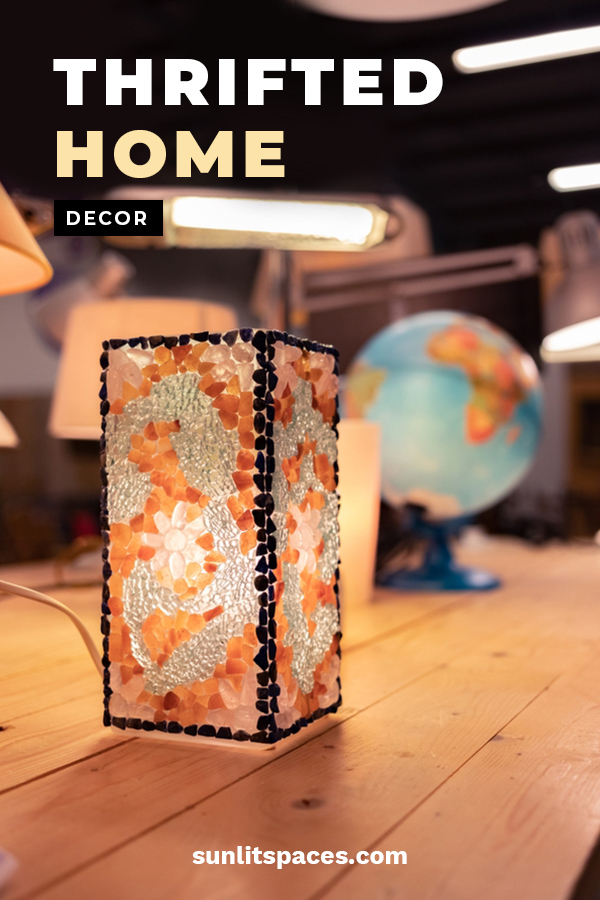 Why Use Thrifted Home Decor?
The reasons for using thrifted home decor in your home decorating don't necessarily include budget constraints, although that's certainly one. Plenty of people enjoy finding unique pieces, antiques and other fun finds that are usually only available in a thrift shop. The thrill of the hunt is real!
Thrifted Home Decor Tips & Tricks
The biggest tip for finding great home decor items at a thrift shop is to visit often. Inventory changes quickly in a thrift shop, depending on donations. So visit frequently to find the best deals before they're snatched up by someone else.
When you buy decor at a thrift shop, you need to be willing to use your imagination. Maybe that amazing vintage dresser won't fit in your bedroom, but do you need an entry table? Another item with chippy paint might look great with a can of spray paint. Think outside the box!
Thrift Shop Decor Inspiration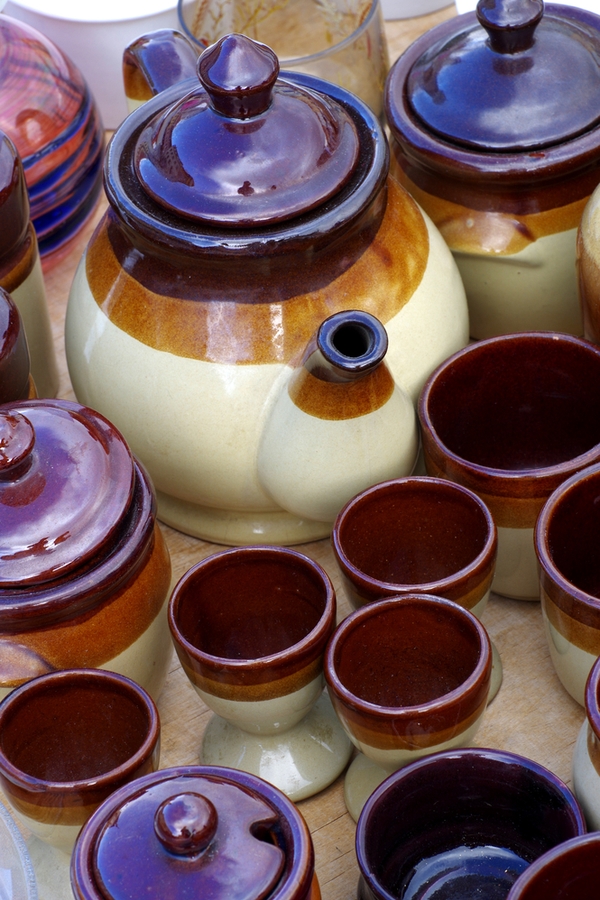 Keep an eye out for amazing, one of a kind pieces like handmade pottery. You don't even need to use these in your kitchen–or buy them all. Purchase just one or choose three favorites to dress up a living room bookcase. Ceramic pottery is always a home decor plus.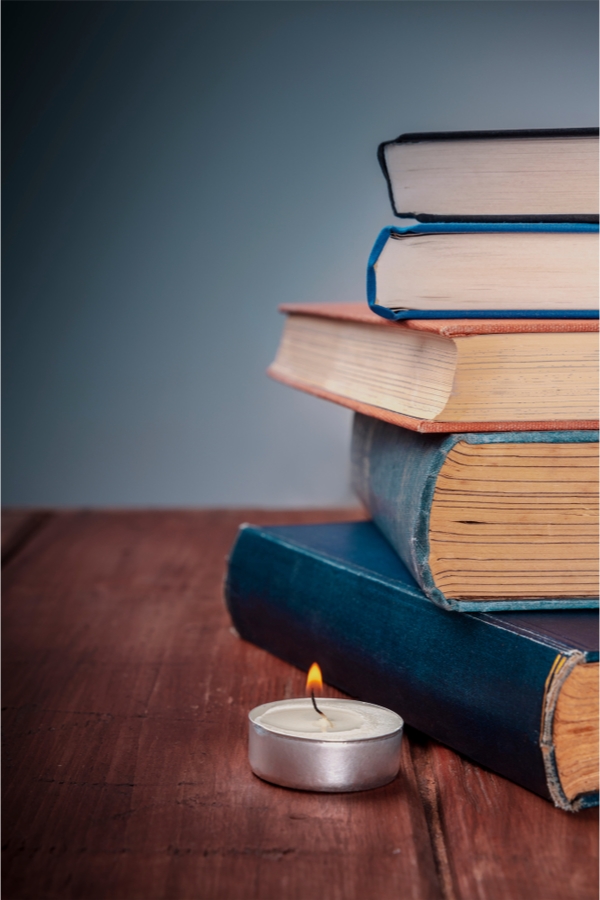 Antique books are one of the best thrift shop finds for home decor. They look great on a shelf as is, just stack or arrange them in interesting ways. There are also plenty of things to make with the pages of old books. Check out Pinterest or use your imagination!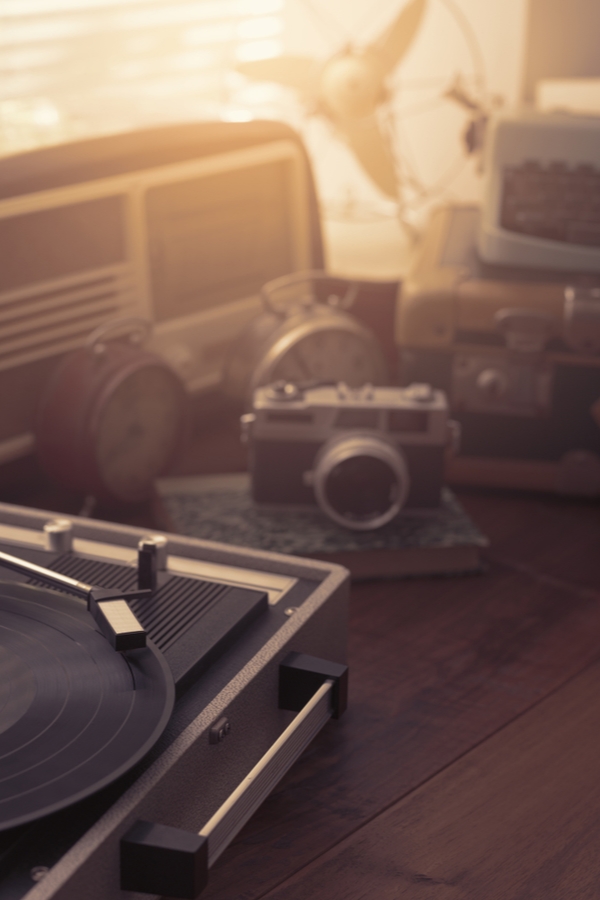 I love finding vintage pieces such as old cameras or record players to display on a shelf. They never fail to be a wonderful conversation piece in any home decor!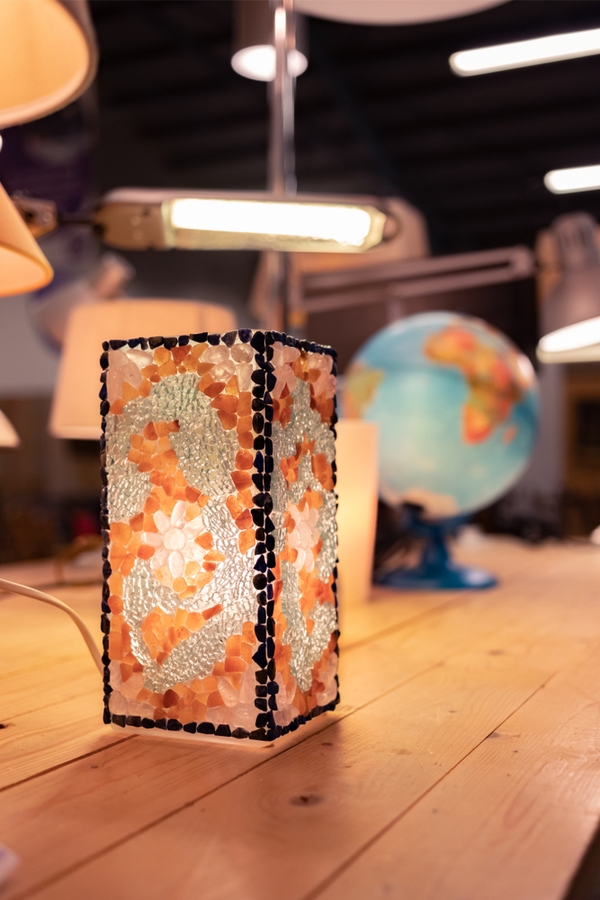 Rather than buy a set of run-of-the-mill lamps at the department store, check out what's available at a thrift shop, Craigslist, Habitat for Humanity ReStore or nearby garage sale. You never know what interesting pieces you can find out there. You just need to look!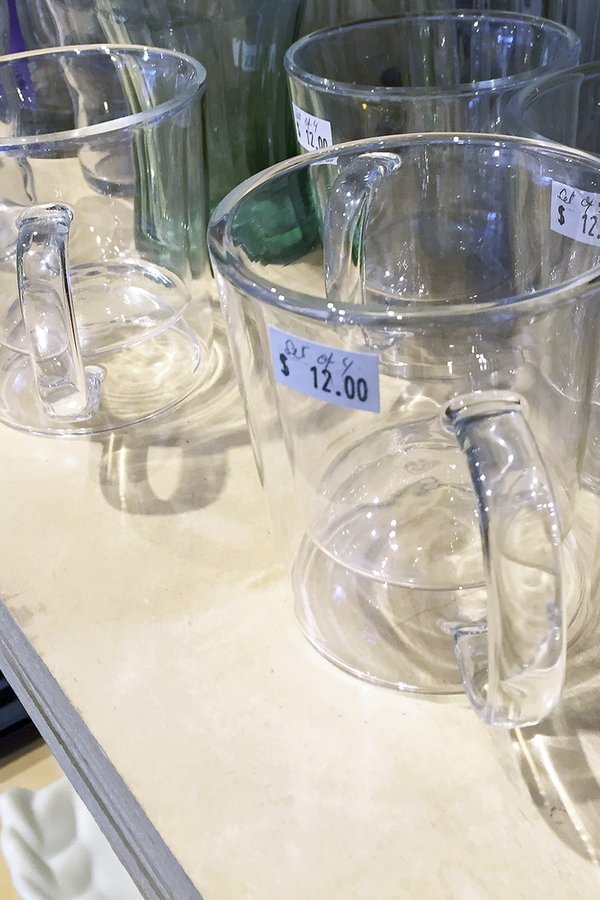 Thrift shops are always full of amazing glassware like this. Before you fork out for a fancy pitcher or set of glass tumblers, go see what's at the thrift shop. You may be surprised with what you find, for only a fraction of the cost. These make unique vases for your flower bouquets!