Sometimes I get tired of the traditional wall hanging ideas and I go looking for something unique. Well, I am here to report that I have found some.  Aaaand *drumroll please* Here they are: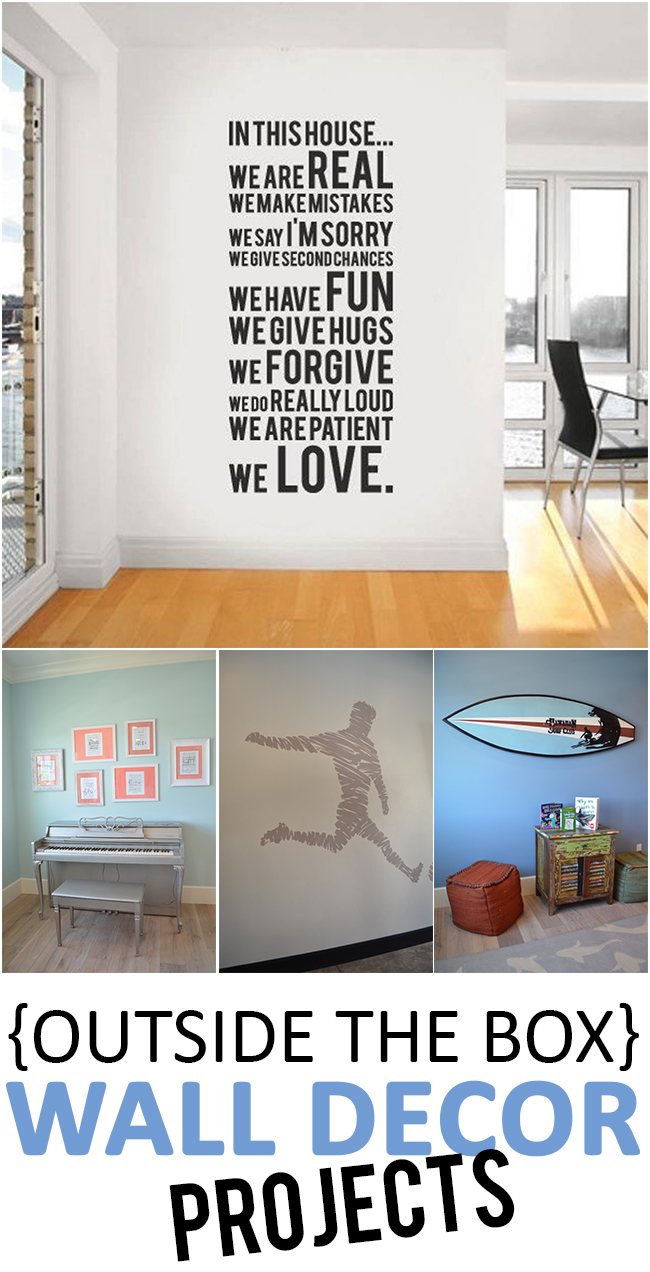 Flowers
This is one of my faves because it is super simple and colorful and, well, I want it.  I am a minimalist when it comes to decorating, but I love bold colors and designs that are simple.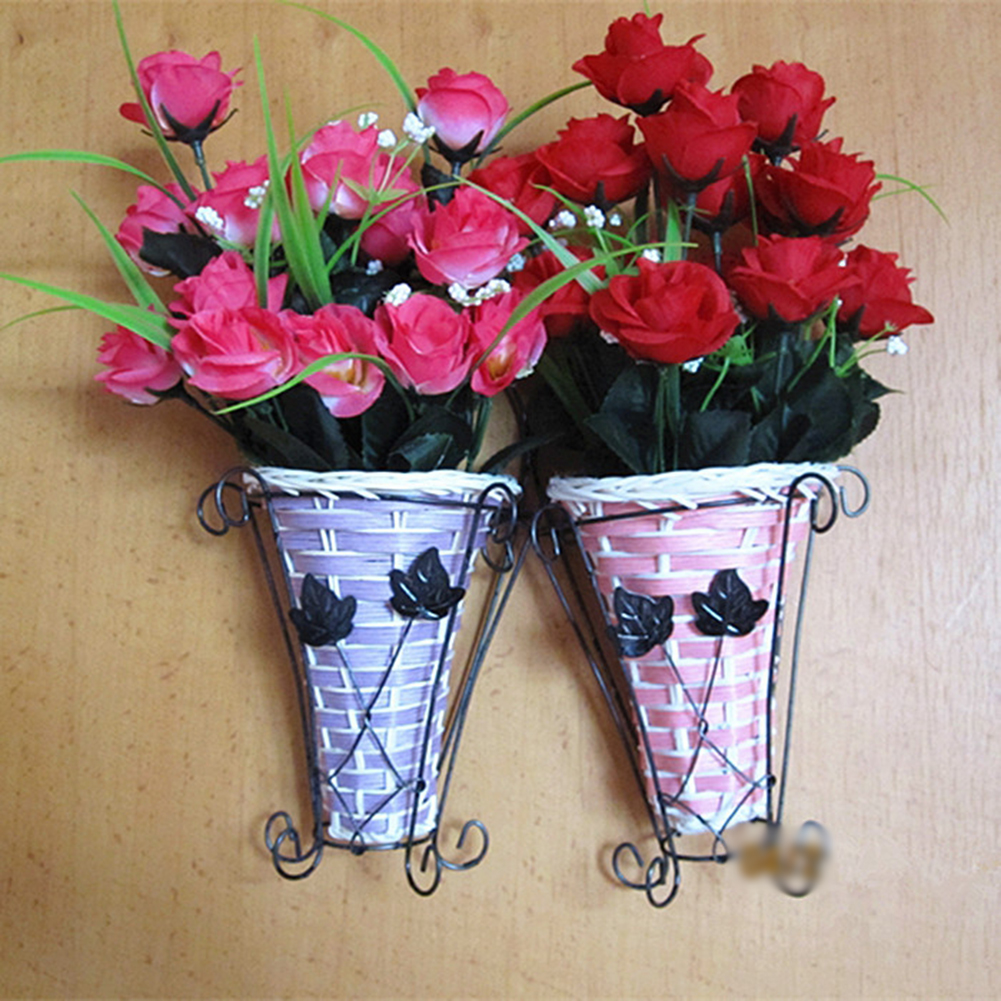 Decal
This was seen in a home gym/exercise room.  Oh my gosh, I love it.  My daughter is a gymnast and oh how I want this (in the shape of a gymnast) for her gym downstairs.  This is just painted right on the wall.  I am wondering if I could find some decals in this shape?  So neat.
Hobbies
I love hobby rooms that hang their "interests" on the wall.  Snowboard, lacrosse sticks (sticks?) surfboard, ballet shoes, etc.  And I think this is adorable.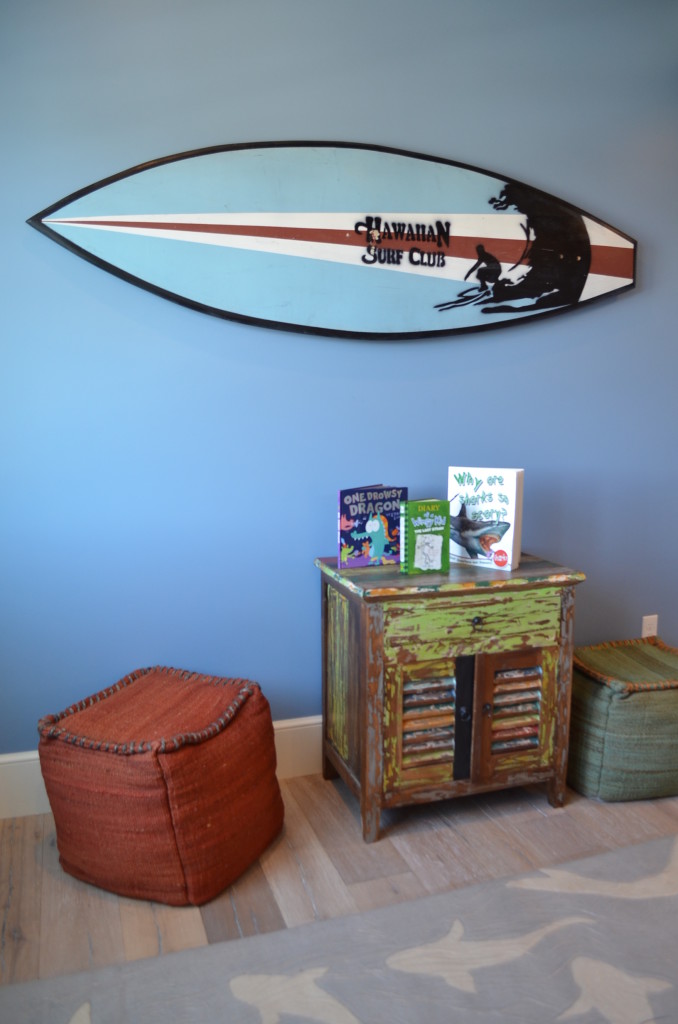 Sheet Music
My next to-do project is refinishing a piano.  My husband did one a bit ago, but it just wasn't the one we really wanted, so we sold it instead of moving it in:)  I LOVE the framed piano music to decorate above the piano.  This doesn't have to just be above a piano, but it could be done anywhere.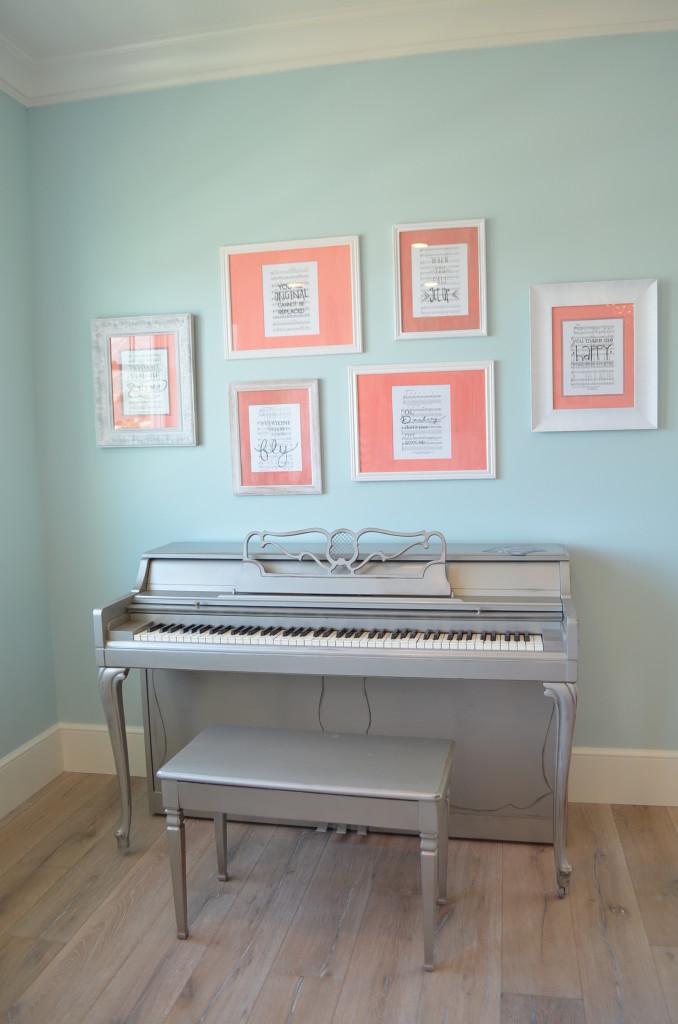 Glass and Wood
There are endless ways to combine and arrange glass and wood, and this is a great idea. If you want, you can put pictures behind some of the frames, but it's not necessary. Make these boards as big or small as your house needs.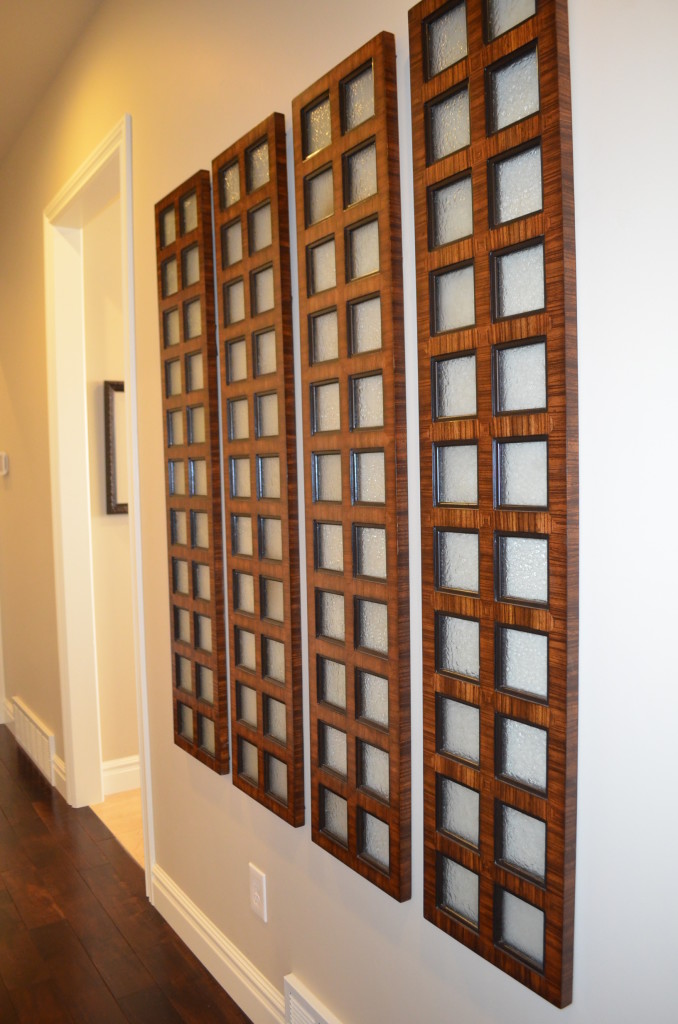 Maps
Maps are everywhere right now.  What a great backdrop or alternative to wallpaper.  Cool stuff. You can hang an actual atlas on the wall or use stickers and decals to get the design you want.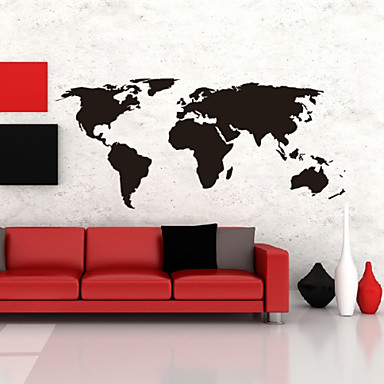 Postcards
Maybe you don't want to have a map on your wall, but you can still have a touch of other cultures without it! Make a board out of postcards from around the world and hang it up on your wall! You can choose places you've actually visited, places you want to go to, or just colorful postcards!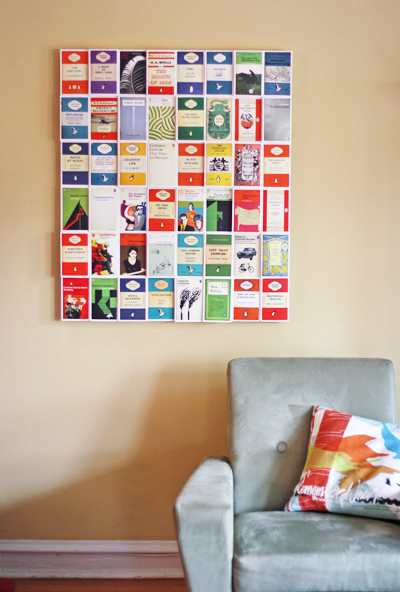 Words
Pictures are worth a thousand words, but sometimes it's good to just have words. 🙂 Find a phrase you love or maybe just a word or your family name, and then put it up on the wall for all to read and enjoy!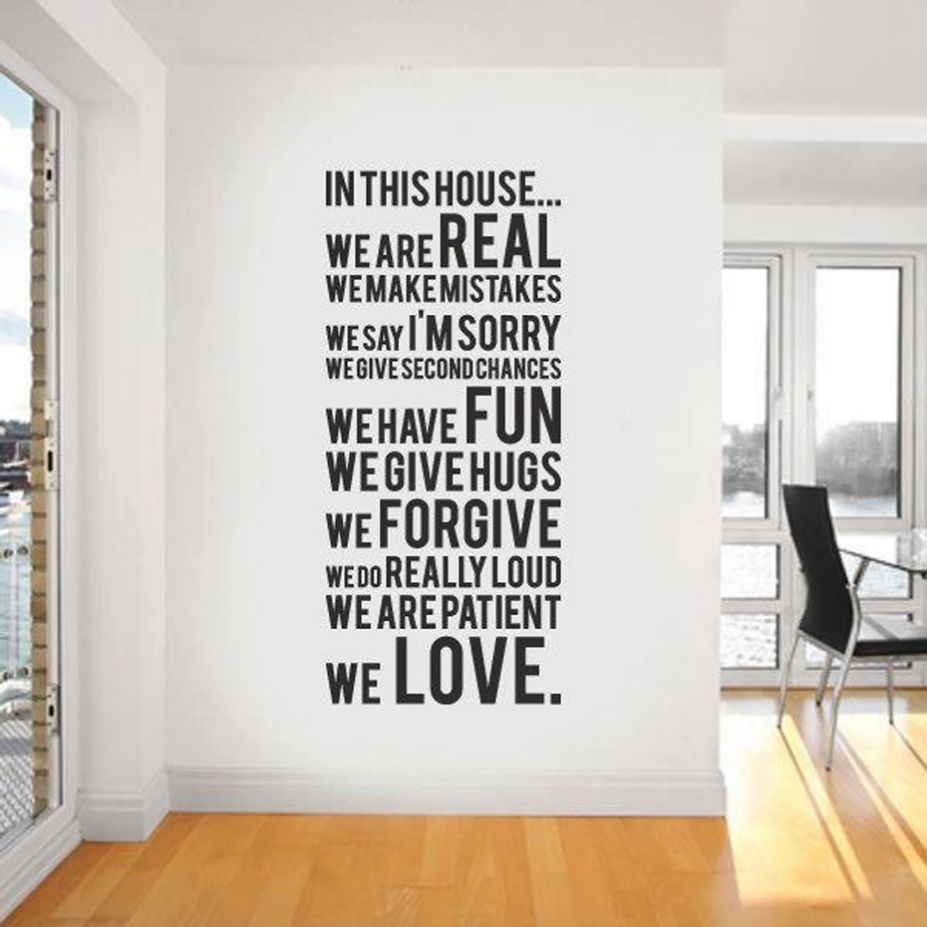 Pictures
While picture frames are a normal wall decoration, they can sometimes get boring. Don't just let your frames hang there like limp fish, paint and arrange them to look great! Have them follow a natural curve or path in your home and focus them around other decorations like flowers or words!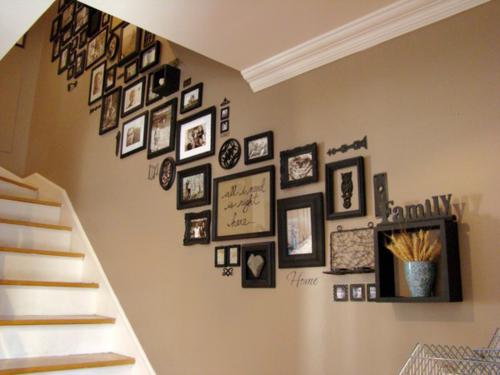 Color Block
I haven't seen this very much, but I LOVE it! It's a simple and clean way to add lots of color and fun shapes to your wall. You can hang all the shapes up on one large colorful board, or you can keep them on the actual wall. Just choose whichever style will look the best!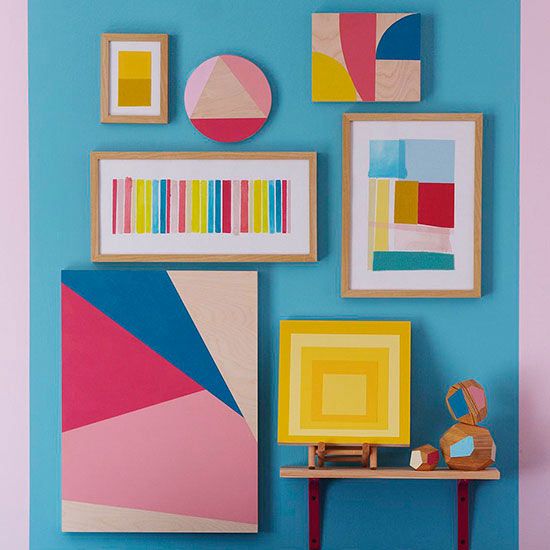 Rosettes
I never considered rosettes as an option for wall art, but here they are! Choose a few colors that you love and that match the rest of your room and then make a fun and creative design that sprawls across your wall!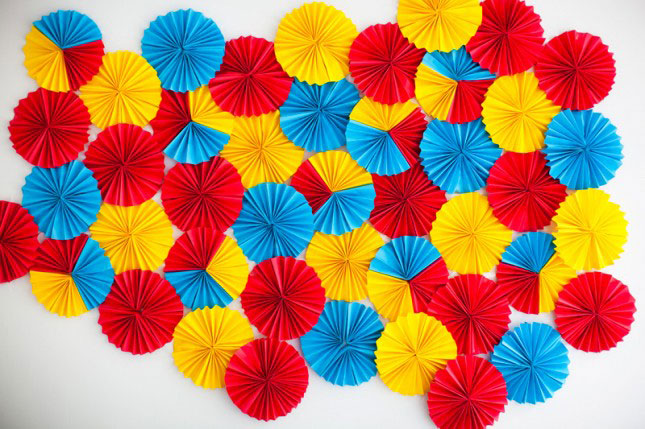 Love Letters
And last but not least- my favorite:  A collage of love letters between husband and wife.  This is in the master bedroom and it highlights the loving correspondence between them. Sweet 🙂   If only my husband and I had written more love letters.  And by "more" I mean even one.  Print off our texts, maybe?