Are you a good girl gone plaid? Buffalo check home decor ideas are the focus of today's post. If you've never thought of Buffalo check other than Christmas time, you're in for a surprise! Buffalo check is a great way to liven up your interiors. It can be subtle, or it can be bold–it's all up to you!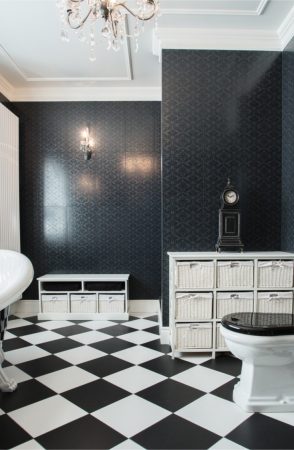 Buffalo check home decor ideas
Yep, a black-and-white check floor classifies as Buffalo check, and it really makes a powerful statement! How many times have you seen a vintage floor like this? They used to be quite popular in kitchens and bathrooms, especially in farmhouse style. Since farmhouse is back in a big way, you should definitely include Buffalo check in your decor. Even if you aren't sure about flooring, there are plenty of other ways to use it.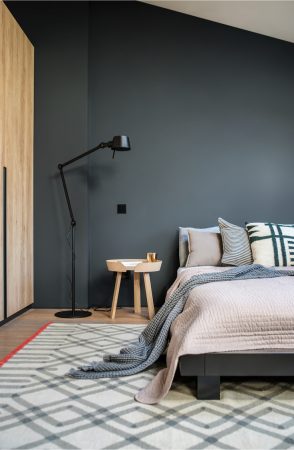 I love the idea of incorporating a Buffalo check-inspired design into a room via an area rug. This handsome rug plays off the dark color of the wall in this master bedroom, and the throw pillow on the bed echoes the plaid even further. If you need to add masculine elements to a master bedroom, this is a fabulous way to do it!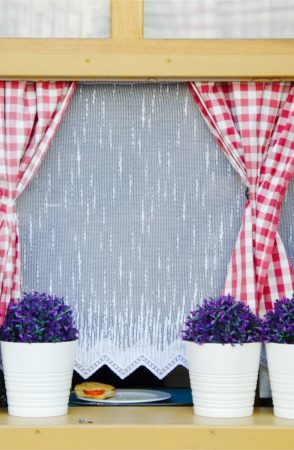 If it's farmhouse style you're after, choose red-and-white Buffalo check curtains to create an instant farmhouse feel. And they don't have to be confined to a kitchen. Try Buffalo check curtains of any color in a guest bedroom or family room space as well.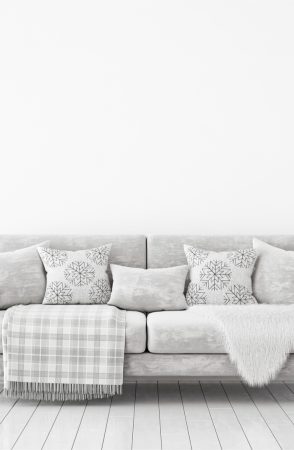 If it's a subtle look you're after, Buffalo plaid can always be found in soft, comfy throws and pillows. Here the look is soft, subtle, and inviting because all the patterns are confined to the same neutral color palette.
Where to find Buffalo check home decor ideas
Here is a small sampling of Buffalo check home decor items you'll find by just clicking over to Amazon!