The holidays are over, so it's time to think about your Valentines Day decorations. How do you feel about Valentine's wood decor? We're obsessed! We're so sure you'll love it too, that we've got some inspiring ideas to show you just in time for your Valentine's decorating. Wood you be mine?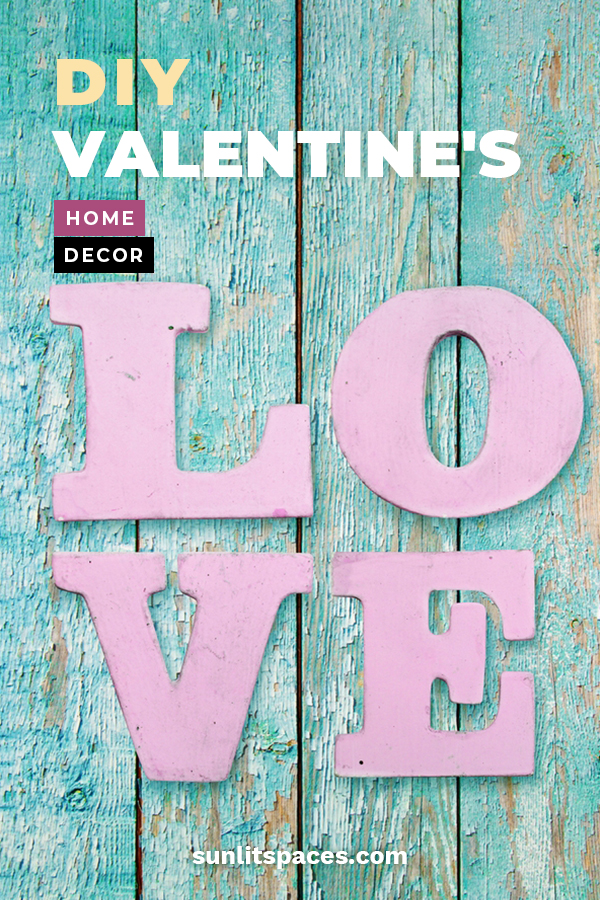 Valentine's Wood Decor Ideas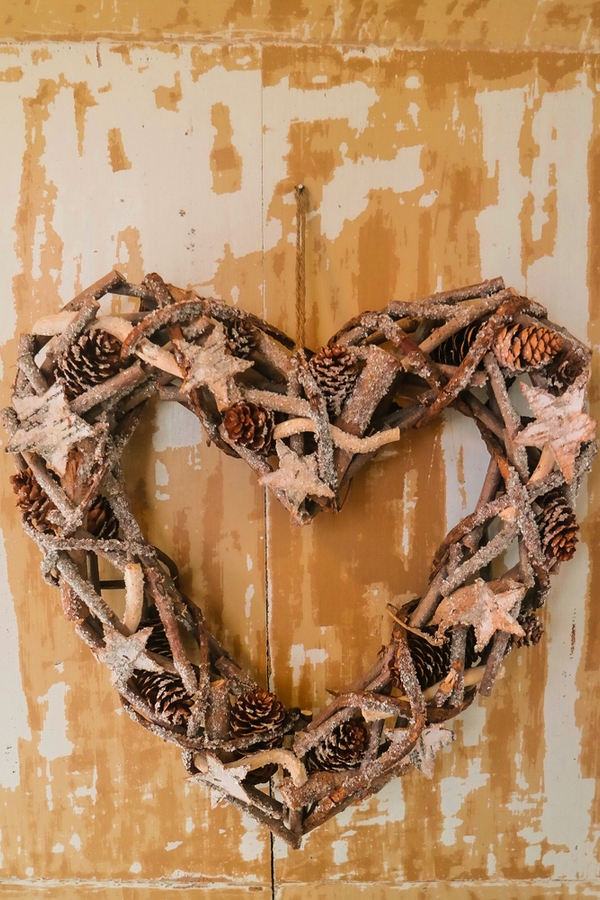 Let's start with an idea for your front door! Wreaths are a fantastic way to greet your family, friends and neighbors during any season, Valentine's included. We love this fab Valentine's wood wreath you can hang on your door for all of February if you want to. Everything in it is wood or an element of wood, making it naturally rustic and appealing. What do you think?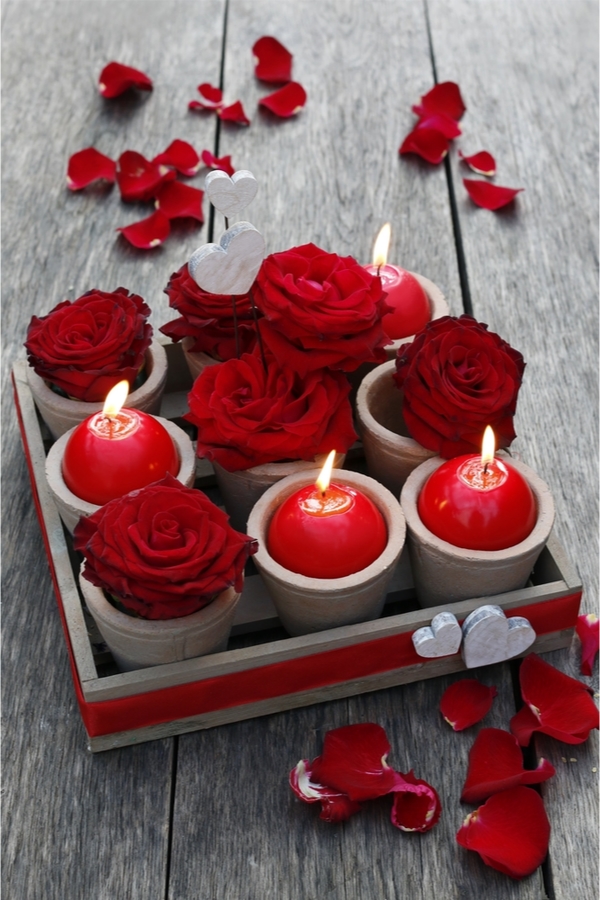 How about this Valentine's wood tray with matching cups? The little cups are perfect for holding an assortment of small candles and single short-stem roses. Arrange it however you like, then set this tray on an ottoman, entryway table or your dining room table. The best thing about it is when Valentine's Day is over, you can change the red ribbon and other adornments and dress it up for the next holiday!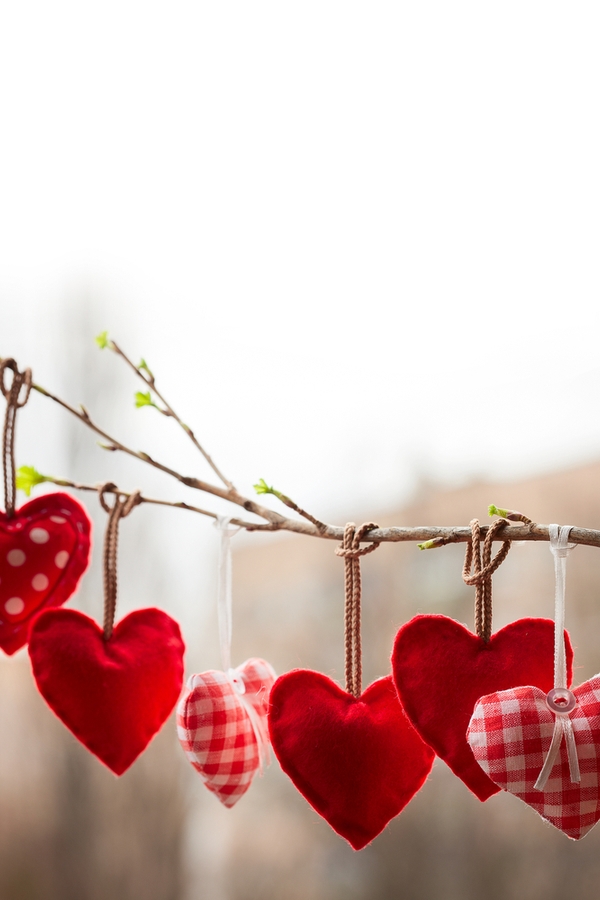 Have you heard about Valentine's Day trees? Some people leave their Christmas tree up and just change the decorations to a Valentine's Day theme. That's the inspiration for this Valentine's wood decor idea. You don't have to leave the Christmas tree up–instead, bring in some branches from outside. Put them in a vase, and hang them with an assortment of cute felt and fabric hearts, ribbon and twine.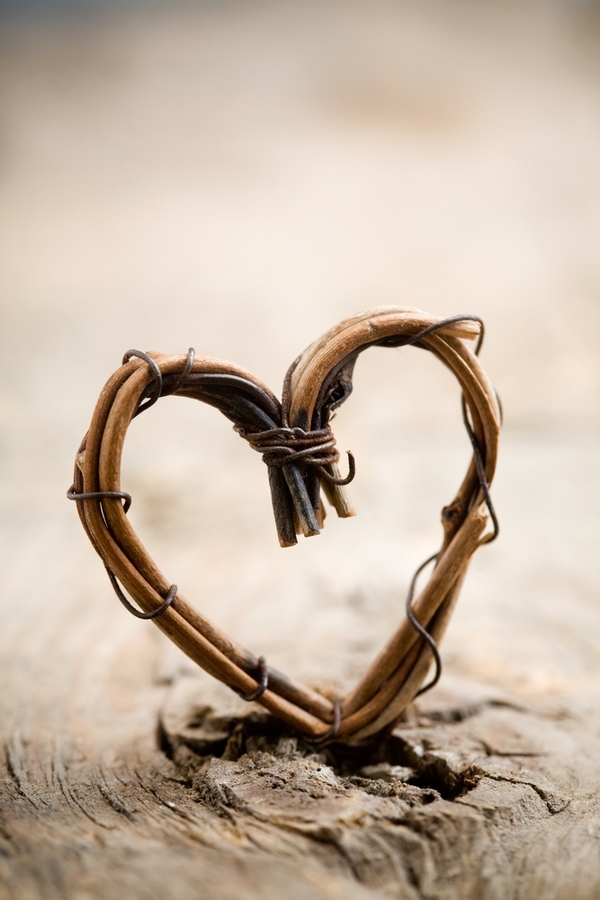 Willow branches bend easily into heart shapes, and then you can hang them on your front door, an interior door, or a wall. The simplicity is everything here, but don't be afraid to dress up your willow hearts with ribbon or twine if that's what you prefer.
These ideas wouldn't be complete with a nod to wood letters. Purchase an assortment of wood letters at Michaels. Paint or stain them according to your preference, and then arrange them on a shelf or your fireplace mantel. Timeless!
Before you go, check out our ideas for some super sweet DIY Valentine's Day candy bouquets!