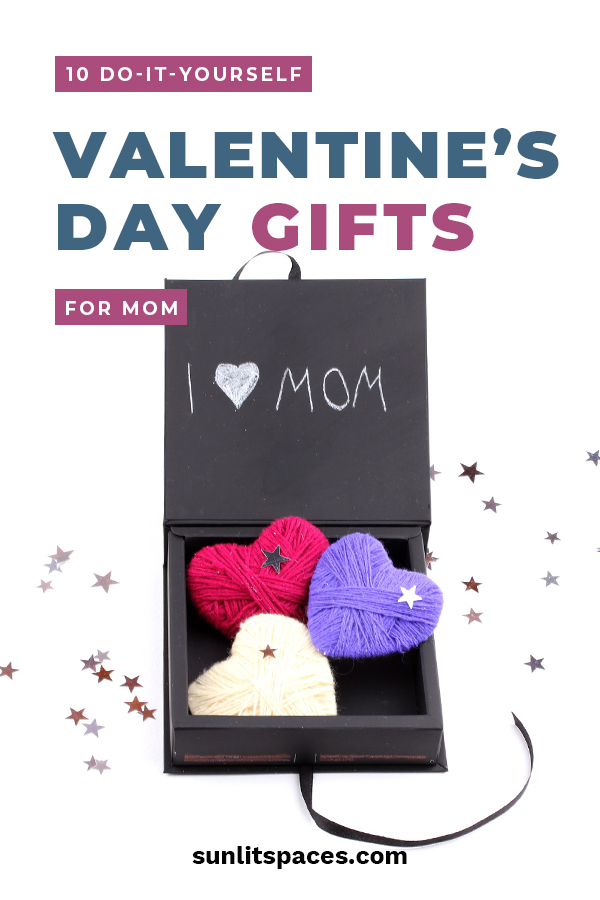 Valentines Day is coming up, and today's post is all about do-it-yourself Valentines Day gifts for Mom. Don't stress about what you can do to show Mom that she's the ultimate Valentine, because we've got it covered! To access in-depth tutorials for any of the gift ideas on this list, just click on the corresponding link at the end of the post.
1.All you need for this easy project is a white mug from Dollar Tree, and a couple paint pens in your favorite Valentine Colors. You get to draw your own design on the mug. To set your design, bake the mug in a preheated 350 degree oven for 20 minutes. That's it! Find paint pens for this project at Michaels.
2. Give Mom a special spot to pin her most loved pictures and notes with this geometric heart bulletin board.
3. Mom will love this tray she can use to serve her favorite people their favorite treats.
4. Let Mom feel the love year round with an adorable Love pillow you made yourself!
5. An egg-in-a-basket is the perfect breakfast in bed for Mom. It doesn't take much to give it a Valentines Day twist.
6. Help Mom show her love for her hometown with a sweet map message.
7. With your favorite photo of you and Mom, you can make a photo puzzle she will treasure.
8. If one of my kids gave me a Valentines Day wreath like this one, I'd be happy!
9. Everyone likes to hear why you love them from time to time, especially Moms. They deserve more credit than they sometimes get!
10. What's better than a box of chocolates for Mom? A handmade box of chocolates for Mom! She'll be seriously impressed!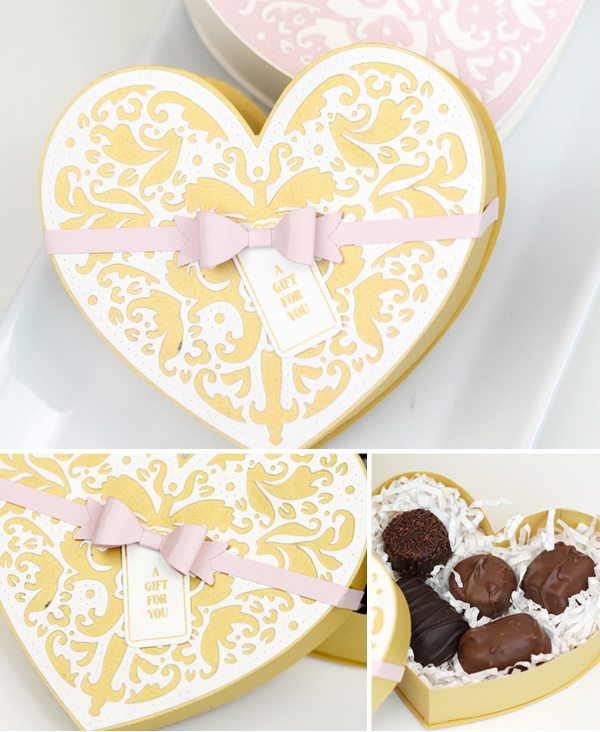 Links for the projects in this post:
At the Picket Fence DIY love mug
Hello Lucky geometric heart bulletin board
Life Over Easy XOXO tray
A Pumpkin & A Princess Love pillow
Cute Food for Kids Valentines Day breakfast idea
Hello Hydrangea map message
All For the Memories photo puzzle
Crafts 'n Coffee Valentine wreath
A Smith of All Trades I love you because
Damask Love handmade box of chocolates
Looking for more gifts for Mom? Check these out!
14 Genius Dollar Store Valentines