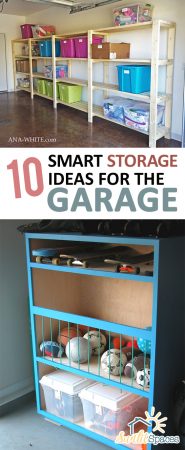 Just in time for Spring cleaning, today's post will help you organize your garage. I found 10 smart garage storage ideas, and some of them are so smart they're genius! Take a look at the ways you can take control of garage clutter once and for all.
1.This clever contraption holds and dispenses all your special tapes, like duct tape, electrical tape and painter's tape. You'll never have to go looking for them again!
2. With minimal blood, sweat and tears, you can put together the perfect spot to keep your ladder tucked safely out of the way. When you need the ladder, it's not hard to get it down.
3. With some wood and J hooks from Hardware World, you can make an efficient storage rack for all the fishing rods in your garage.
4. Economical garage storage is as easy as buying some 2x4s and self-tapping screws. It's strong enough to hold a lot of weight. Customize it to be as long or as tall as you need.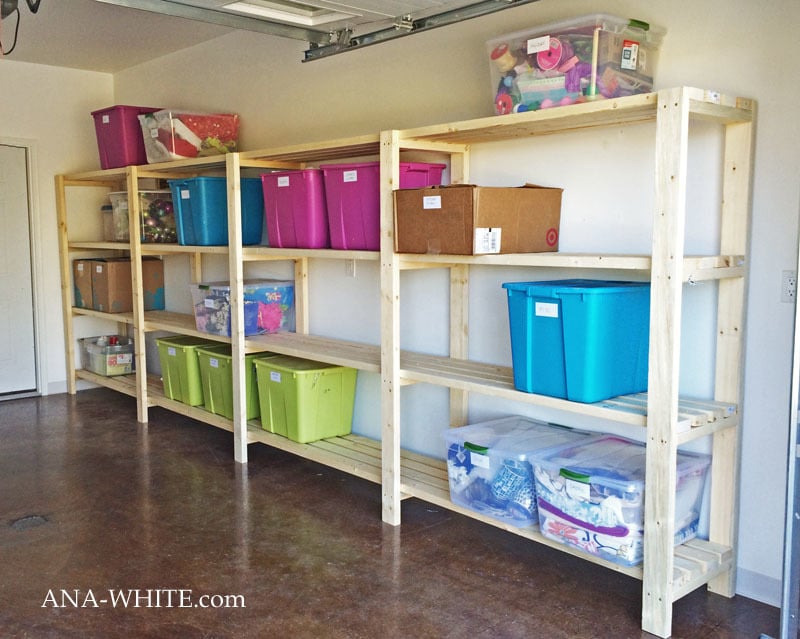 5. If you feel that storage space in your garage is lacking, look up! There's always a ton of space overhead. Many people just neglect to take advantage of it.
6. This DIY garage project is a workbench that folds up and stores flat against the wall when you don't need it. It's awesome!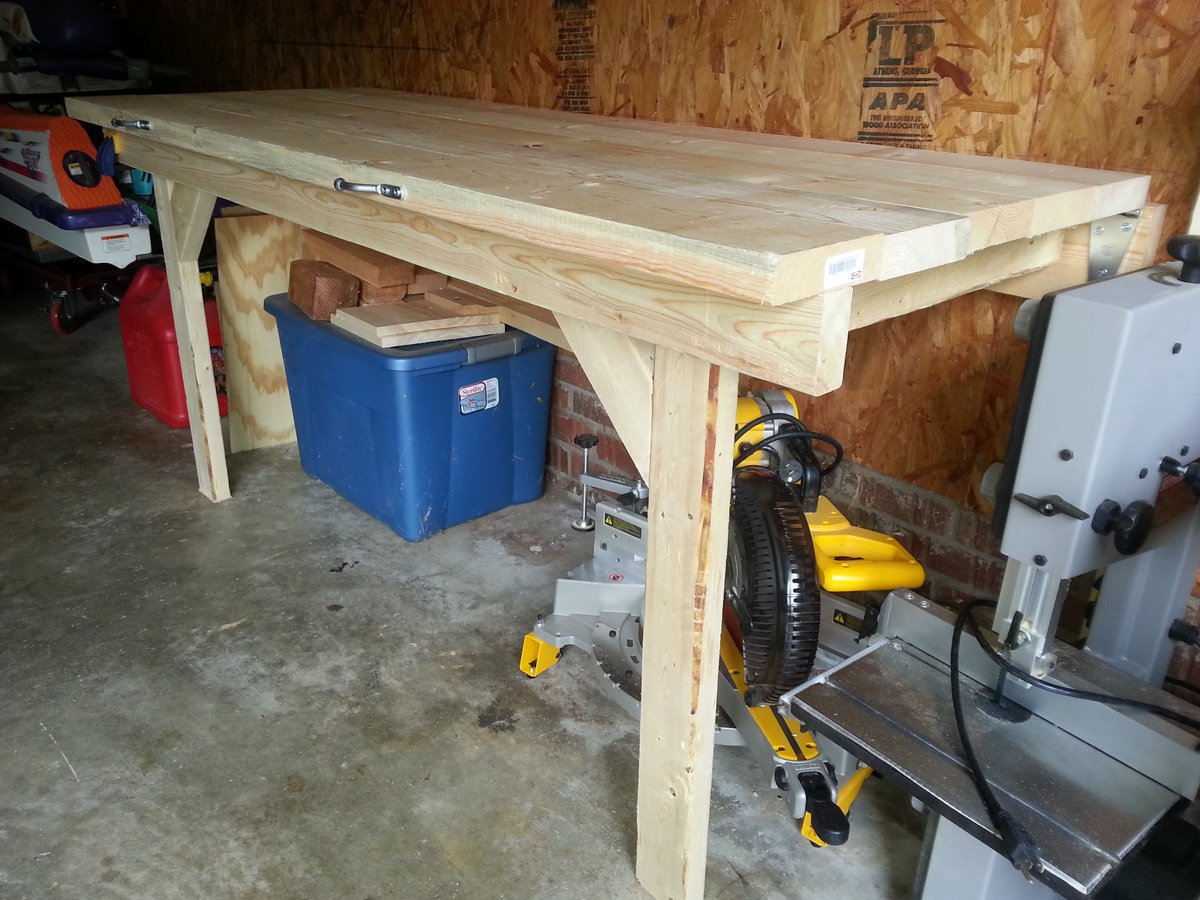 7. A gigantic DIY garage storage cabinet helps you store tons of stuff neatly out of sight. It's not hard to build because it's just a box with closet doors on the front. Click the link at the end of this post for the tutorial.
8. The person who came up with this idea is not a fan of the pegboard look. If you agree, then these wall tool holders should help.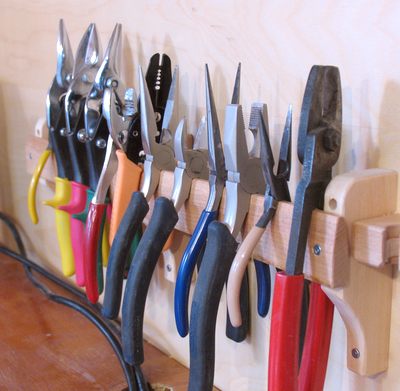 9. Use metal brackets to build a corner storage shelf up off the ground. It's out of the way, yet keeps your stuff close enough that you can just grab what you need.
10. If you've got kids who play sports, build a handy ball caddy to hold all their stuff. Now balls won't be rolling all over the garage!
Here are the links to tutorials for each of the DIY garage organization solutions featured in this post:
Popular Woodworking tape dispenser
Family Handyman garage storage solutions
On the Water DIY fishing rod storage rack
Ana White free plans for DIY 2×4 shelving
Ana White DIY overhead garage storage rack
Ana White DIY folding workbench
Family Handyman DIY giant storage cabinet
Woodgears wall-mounted tool holders
Instructables corner storage shelf
Pinterest DIY ball caddy