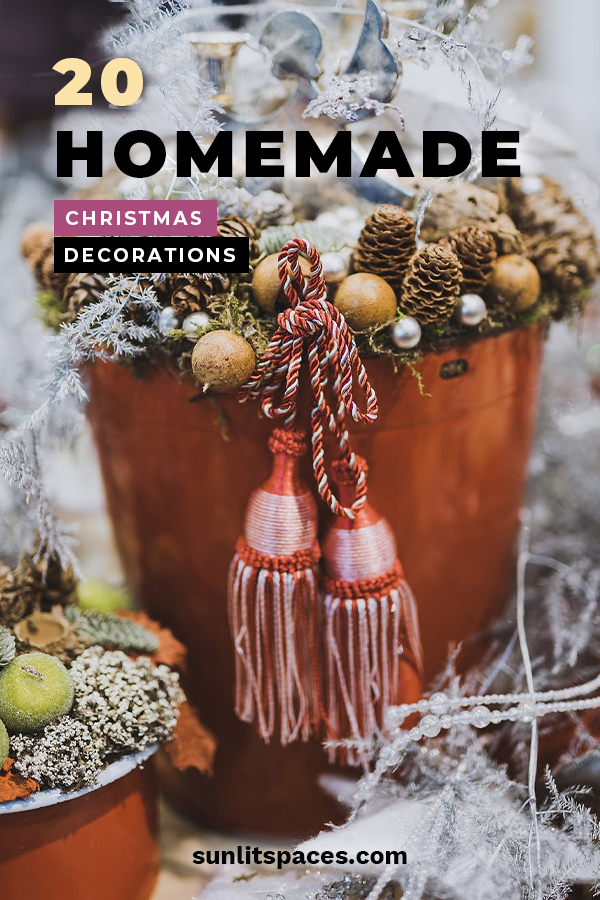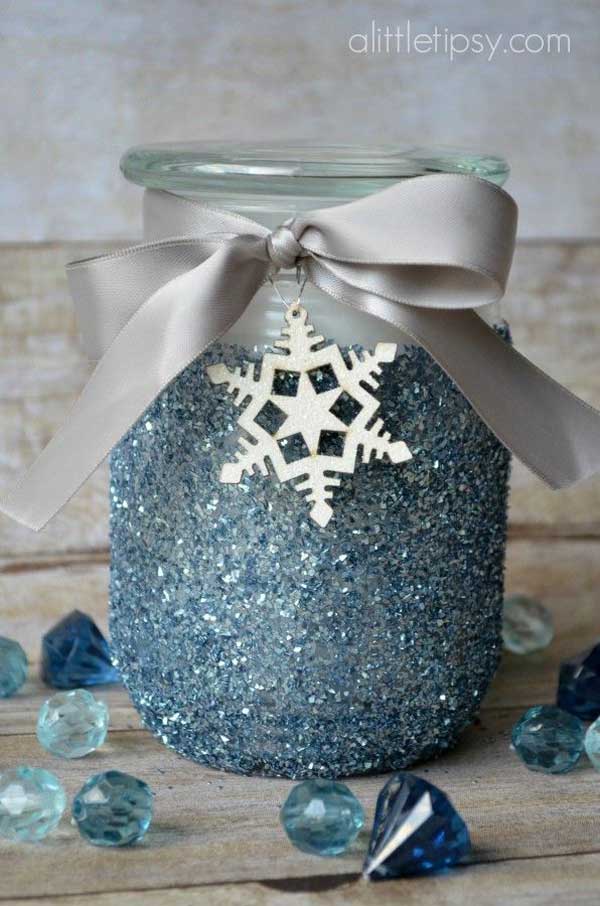 Make this gorgeous snowflake Mason jar that looks great anywhere in the home! Add a few touches with other whites and blues for an added effect.
Take some extra pieces of wood and make wooden stars or snowflakes. You can make them whatever size you want, and how many you want!
Make a garland out of burlap that you can hang over your mantle, over your door, or somewhere else. Add lights to make it even better!
Make a mini Christmas tree decoration out of a cinnamon stick, pieces of a tree, and some buttons. Just put the tree pieces horizontally across the cinnamon (which looks like the trunk), and use the buttons as ornaments!
Feed some lights into an empty wine bottle and use that as decoration around your home. Not only does it look great, but it can add some extra light wherever you need it!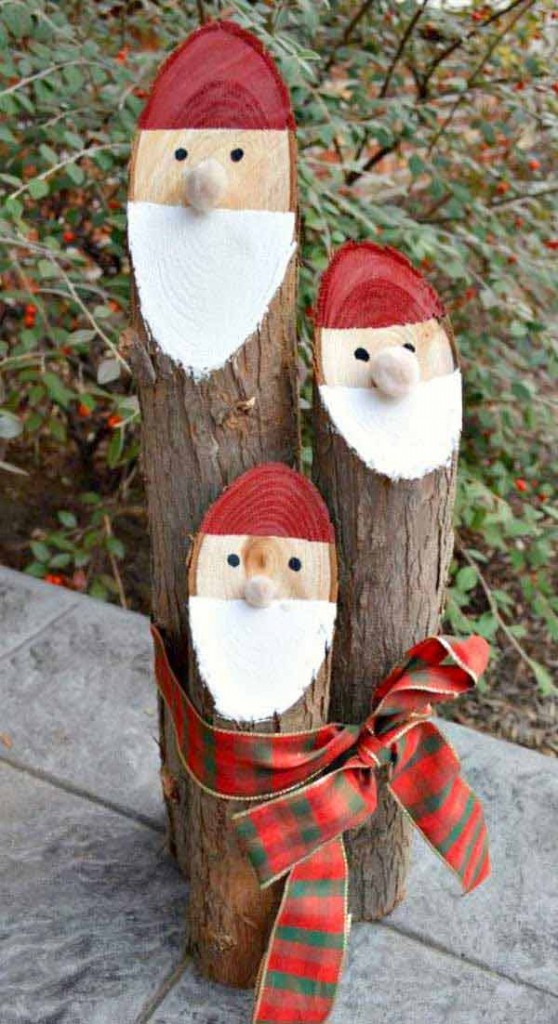 Make these fun Santa stumps that you can place around your yard or home. Just paint the top so it looks like a Santa face!
Hang some extra ornaments around or in front of windows in your home. It adds some more color to the place while also bringing in more Christmas spirit!
Make your very own Christmas wreath pretty much out of whatever material you have. You can use burlap, greenery pieces, ornaments, or something else!
Find some extra wood or other material sitting around and make a fun Christmas sign! You can put just a word, a phrase, or a chorus from a song!
Make little stockings that you can use to hold silverware at the table! It's a great way to incorporate some Christmas spirit into your table scape.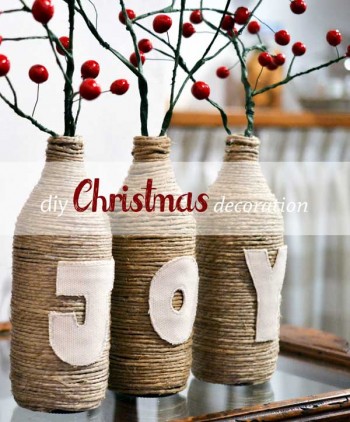 Wrap jars and bottles with some rope and then put branches and other Christmas items inside of them! You can hang ornaments from the branches or even paint them to be more colorful!
Turn your front door into a fun snowman with just a bit of paper and some tape! It's a fun project to do with the family and looks great.
If you have a pair of old snow boots that are still really cute, then do this! Just use them as decoration by filling them with berries, pinecones, twigs, and other Christmas-y items!
Cut circles out of some foam you have and then paint them to look like peppermints! Put a stick through the bottom of them and put them in your yard. So cute!
You can order some paint by number ornaments that you paint all by yourself and hang on the tree. They look great and it's a fun, personal thing you can do!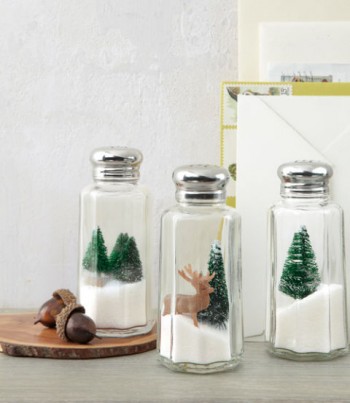 Make these fantastic holiday shakers that have fun little Christmas scenes inside of them! They're cute, pretty easy to make, and look amazing anywhere!
This year, instead of buying an advent calendar, make one! You can choose whatever materials you want and then just display the calendar like a decoration while you use it.
Get clear orbs from the dollar store and turn them into customized ornaments! Add a feather inside them or some other Christmas scene and you're good!
Make a frozen birdseed ornament that you can hang up outside. Not only is it a cute decoration, but it will also bring any birds to your yard that are still in the neighborhood!
Take some pinecones and spray paint them to be a fun gold, silver, or some other color! You can use the pinecones as decorations on the Christmas tree or accents to other pieces of décor.