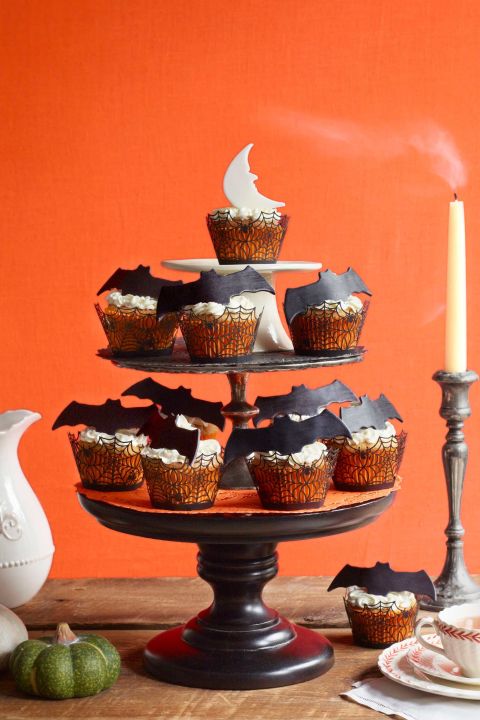 Make some deliciously spooky bat cupcakes this Halloween! They look great and taste just as good.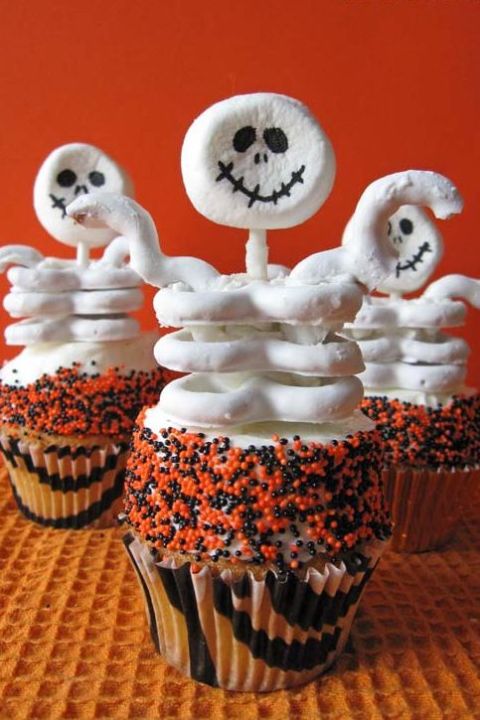 With some creative flair, you can make this fantastic skeleton cupcake!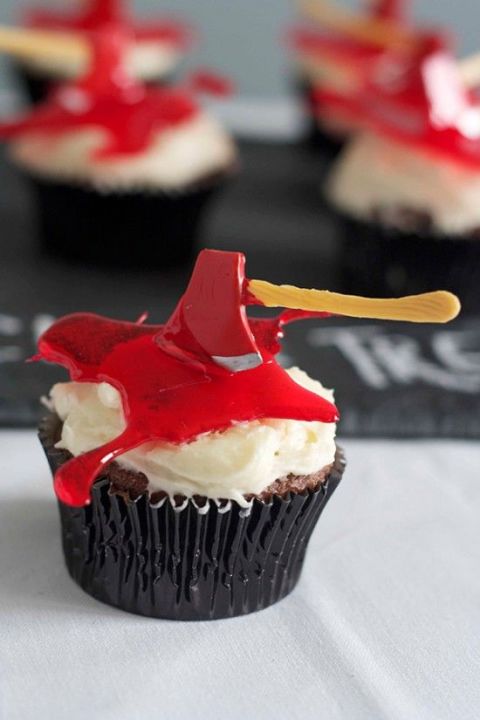 I love this idea! Have a fun combination of topping, frosting, and cupcake with this ax murderer cupcake.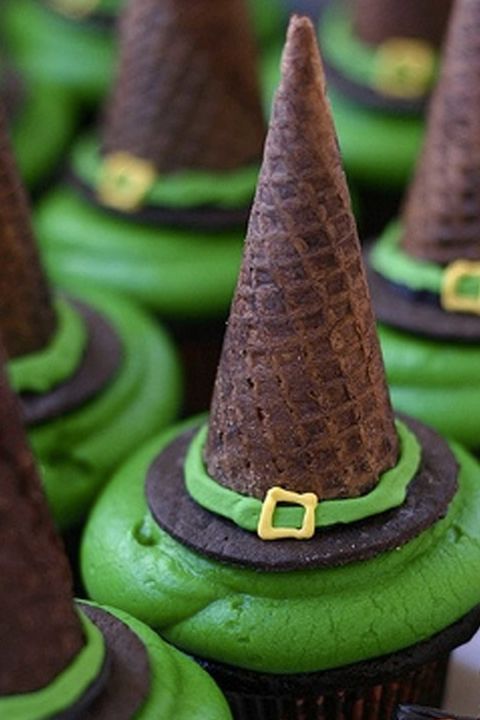 Witches are an integral part of Halloween, so make a witch' s hat cupcake!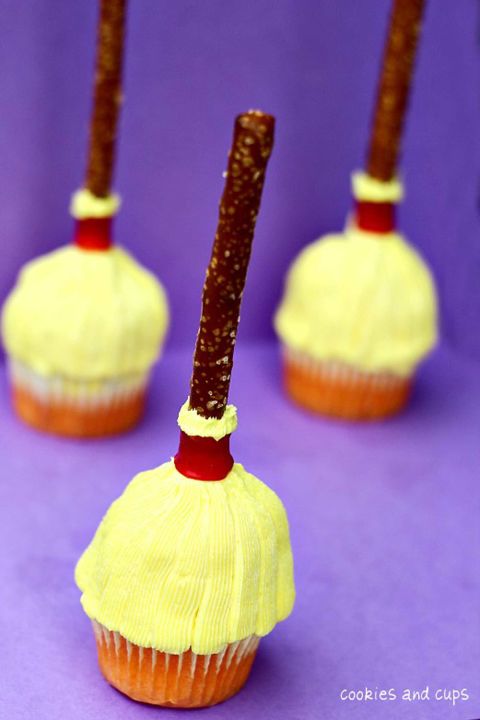 Or, you can try making a witch's broom this year! Just make all the witch ensemble!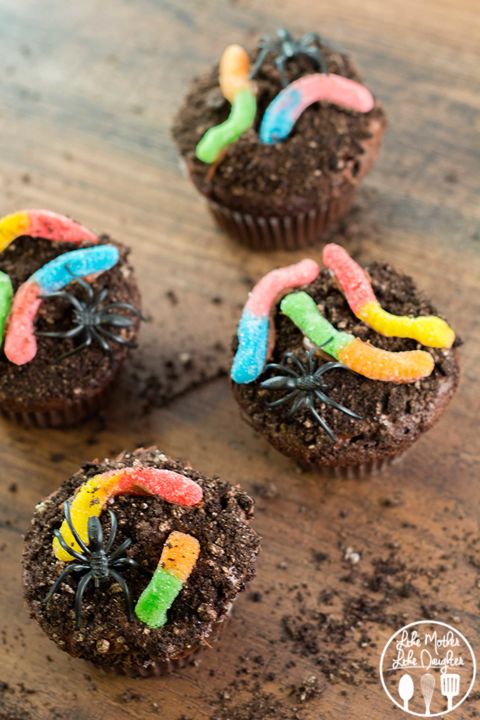 Get down and dirty with this dirt cupcake. You can say it's from the grounds of a spooky cemetery!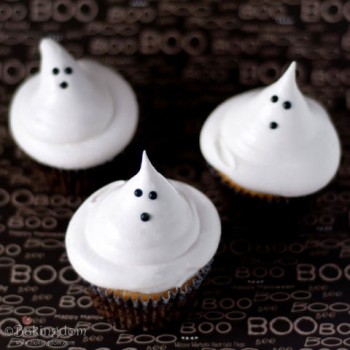 Make this delicious and wonderful ghost cupcake! Isn't it so spooky and fun?
There are tons of pumpkin-like cupcakes you can make, and this is just one of them. They're amazing just to look at, let alone eat.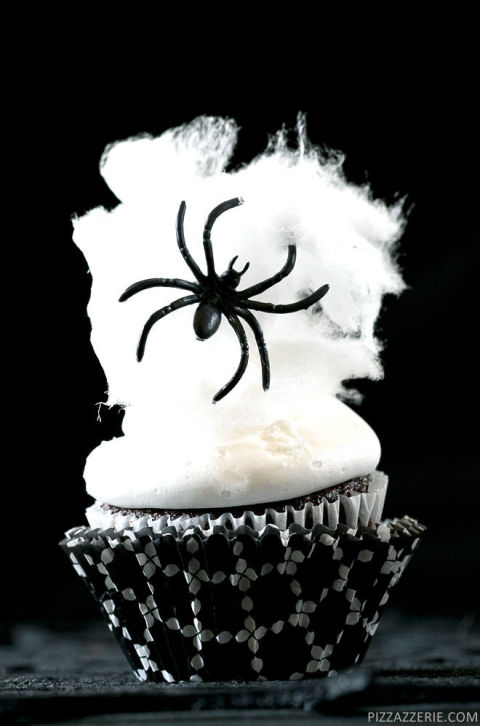 Make a spooky spider web cupcake that all your guests and visitors can enjoy.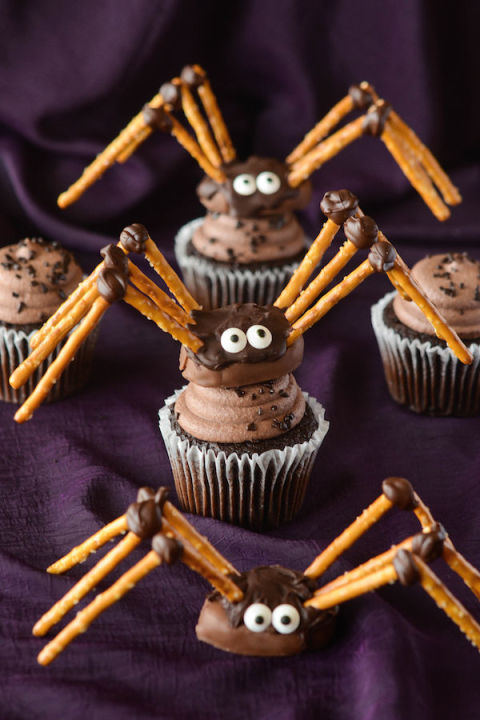 Try making an actual pretzel spider cupcake, too! You might as well have a whole spooky insect theme.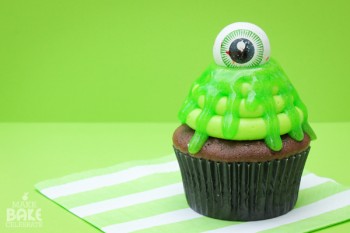 Look how awesome this slimy monster cupcake looks! It's almost too creative to want to eat!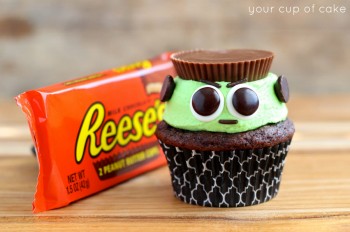 Frankenstein is a classic horror story, so why not incorporate it into your desserts! A Frankenstein cupcake (or Frankenstein's monster, to be correct) looks great!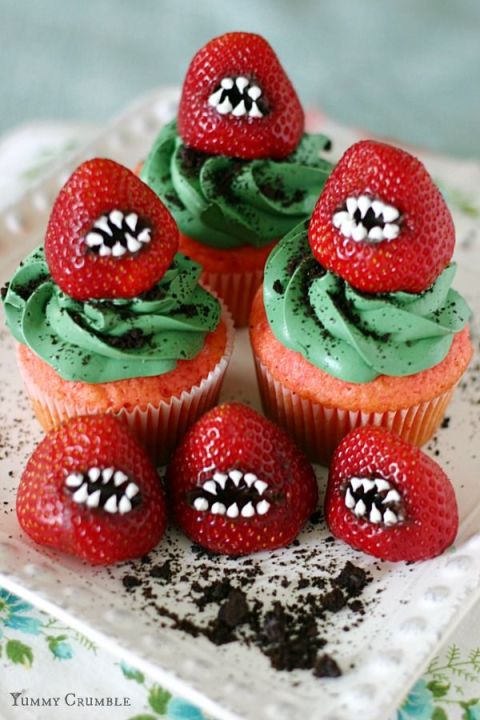 Top your cupcakes with strawberries and then make them look like monsters! Who would have thought that strawberries could be scary!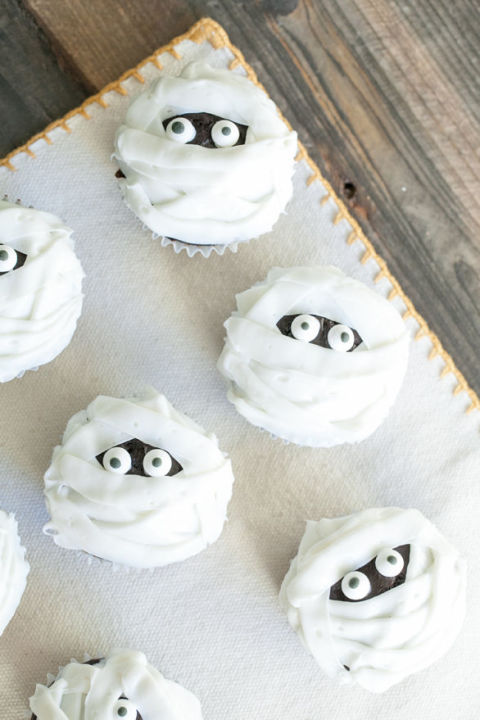 Turn your cupcakes into spooky mummies with this idea. Not only do you get a great Halloween cupcake, but also ones with lots of frosting.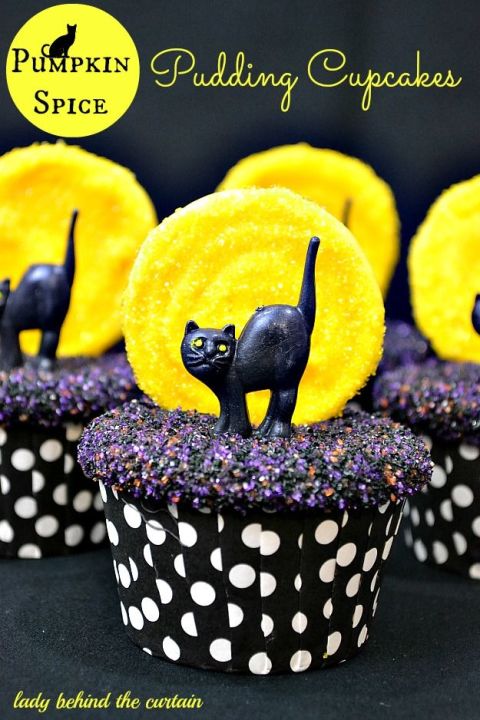 Make this amazing Halloween cupcake that is a cat out at midnight. It's actually pumpkin spice, which makes it even better.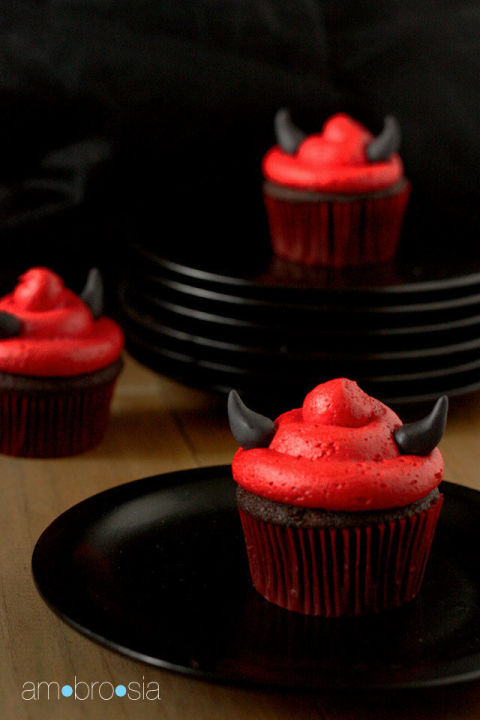 Devils' food cake is a thing, but make it literal this year! Make an awesome devil cupcake for your guests to enjoy.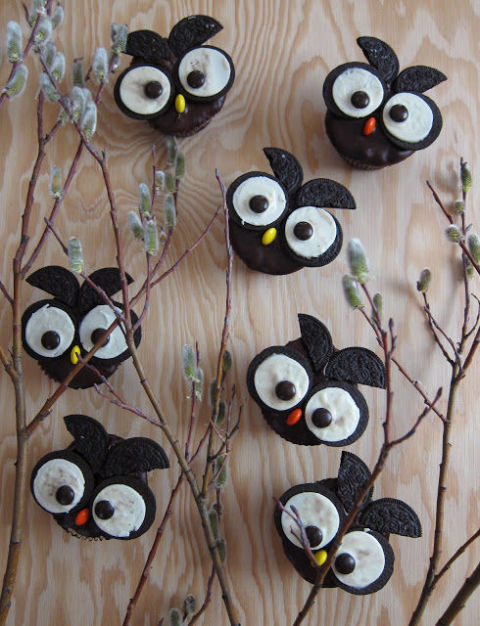 I love these cupcakes! They look like huge owl eyes that are staring right up at your guests! So fun and so clever.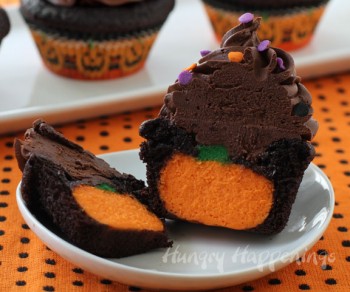 This cupcake is pretty awesome, but it can be a bit hard to make. It's a chocolate cheesecake with a hidden pumpkin design inside. So cool!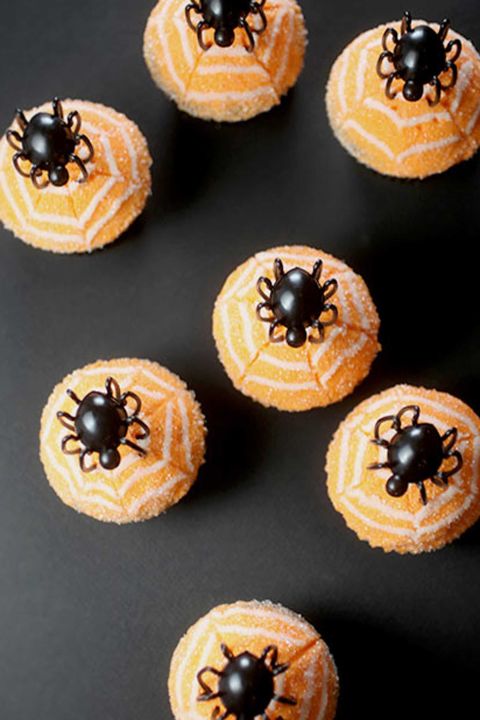 Make these incredible spider cupcakes that will freak your guests out right before they bite into them!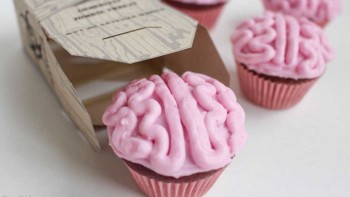 What a clever idea! With some artistic skills, you can make these delicious and hilarious zombie brain cupcakes!