New Years Eve is one of the best times to throw a party, but they can also end up feeling exactly the same. Here are 25 ideas for this years New Years Eve bash and how to make it your own.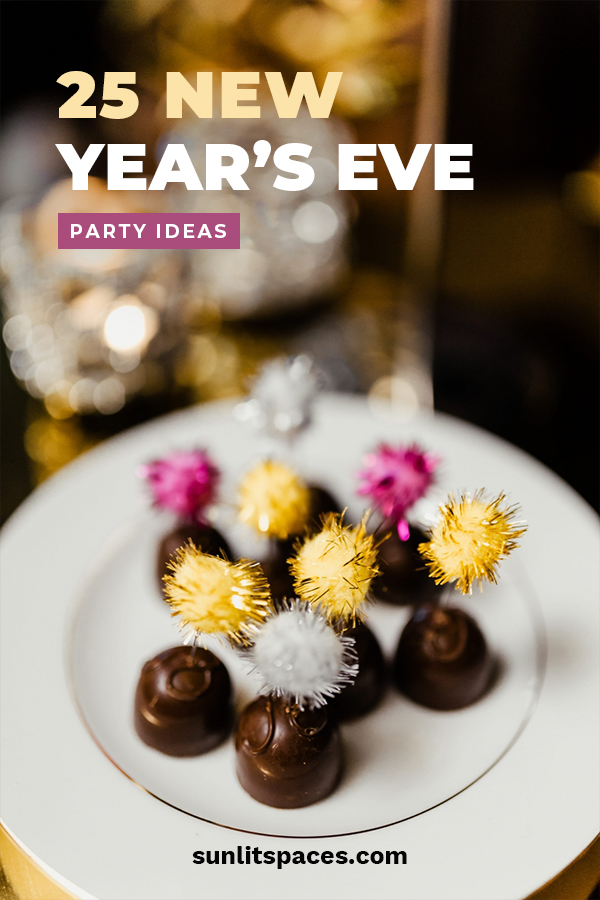 1. Games
Alice and Lois designed this awesome printable for a New Years Eve game that I think is the best. They're letting people download it for free here. It looks like so much fun!
2. Photo Backdrop
There is no better way to celebrate the New Year than to take a cute photo right as the clock strikes midnight. A great idea from Project Nursery.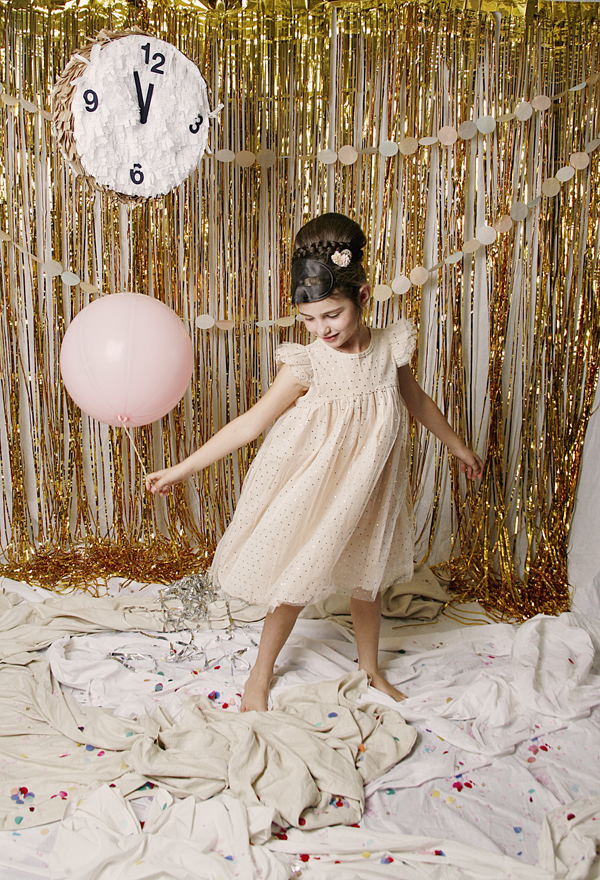 3. Cake Toppers
A good hostess carries a theme through every aspect of the event. These cute Ball Drop cupcake toppers are a great way to do that! Kids and adults alike will love them! Cute idea from Oleander and Palm.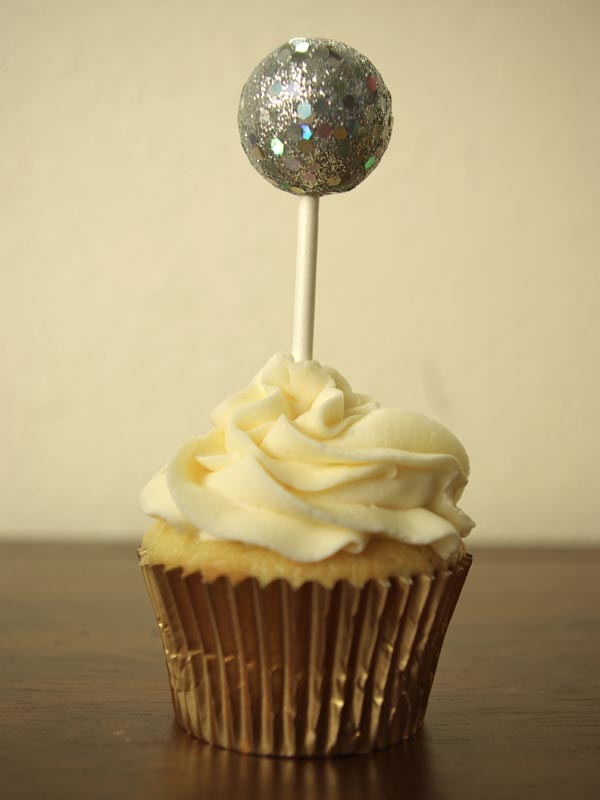 4. Champagne Glass Clocks
Champagne is a must at a New Year's Eve party, and these cute little charms with a clock on them is a great way to label champagne glasses, and keep the theme going!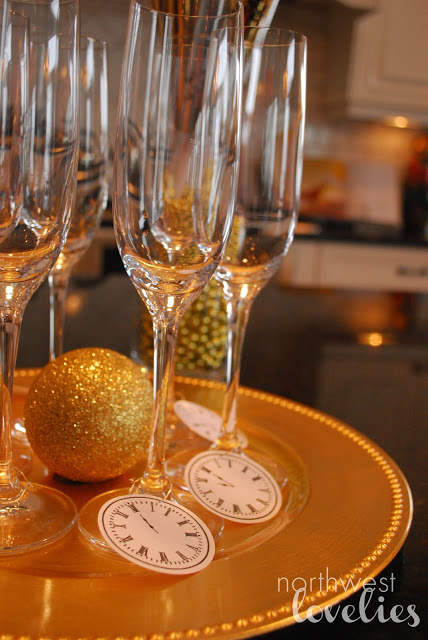 5. Balloons
I love balloons in any party setting, but all I can think about is how fun it would be to throw these in the air when the clock hid midnight! Here are some cute decorating ideas from Celebrations at Home Blog.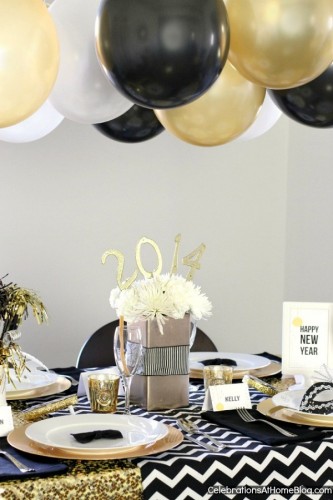 6.Champagne Glasses
Another take on the classic champagne glasses. I love that these are labeled with cool sayings. Again, the gold is a great touch! Idea from Real Coake.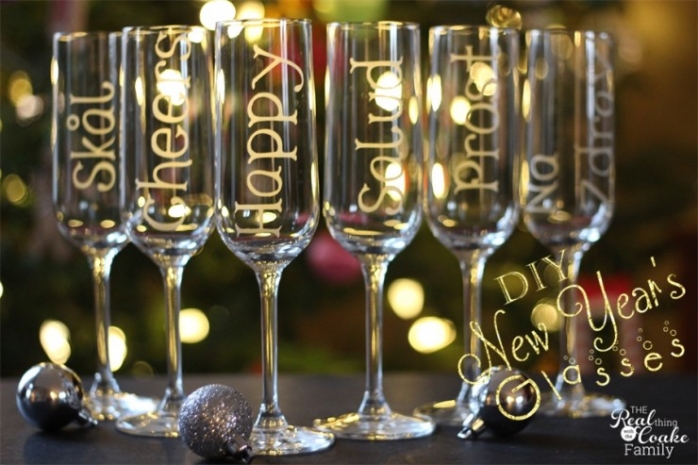 7. Glitter Garland
These would be a fun project to make with your kids! Such a cute idea! This could be displayed anywhere! Here are the totally easy instructions from Classy Clutter.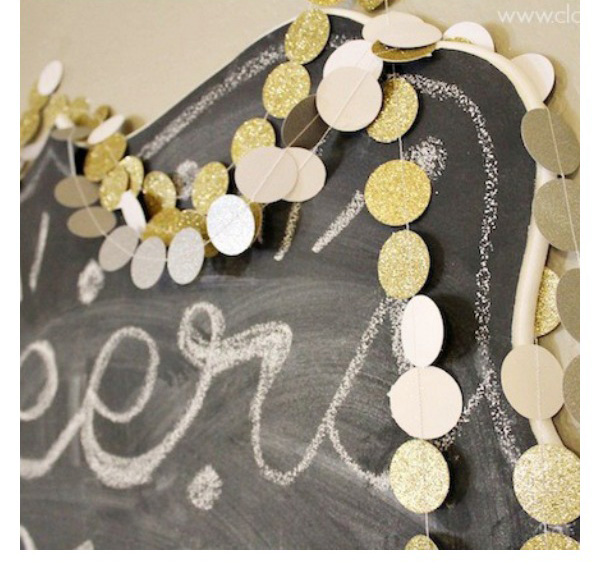 8. Glittery Lanterns 
These are an absolute must. Not only do they look like the famous ball from Times Square, but they are totally easy to make. I love this idea from Chikabug.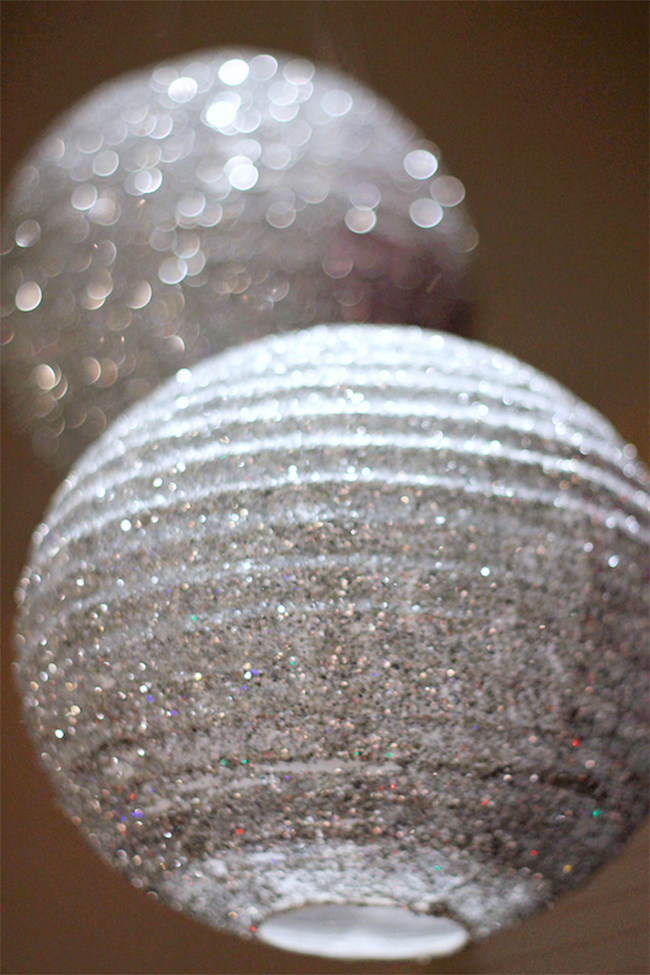 9. Star Rimed Glasses
Not only could this be incorporated on a champagne glass, but this would be really cute to put on the un alcoholic beverages! What a great way to determine alcoholic and non alcoholic beverages! Great idea from Bloom Design.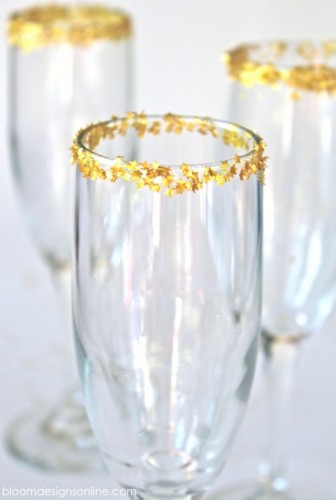 10. Sparkly Bottles
This would be a great as a decoration or even would be a cute way to decorate champagne bottles. Plus it is a DIY idea from Evite, nothing could be better!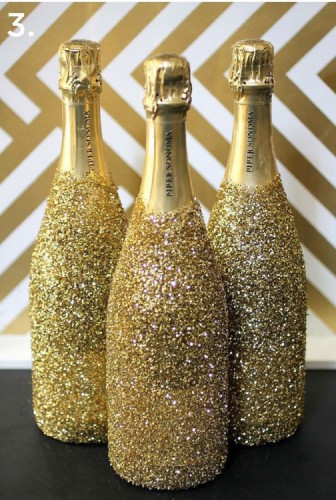 11. Champagne for Kids
Don't worry! They won't be drinking real champagne! But I love this classy way to bring classic milk and cookies to a New Years Party! Adorable!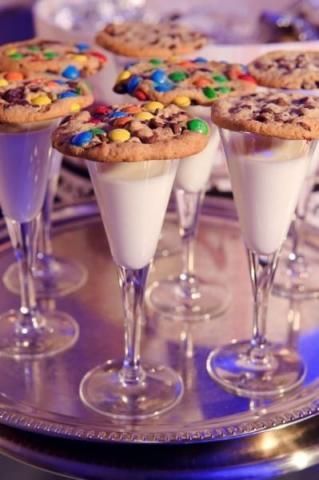 12. Kisses for All! 
What a cute idea for a gift bag! This way, everyone gets a New Years kiss! Get the printable labels here.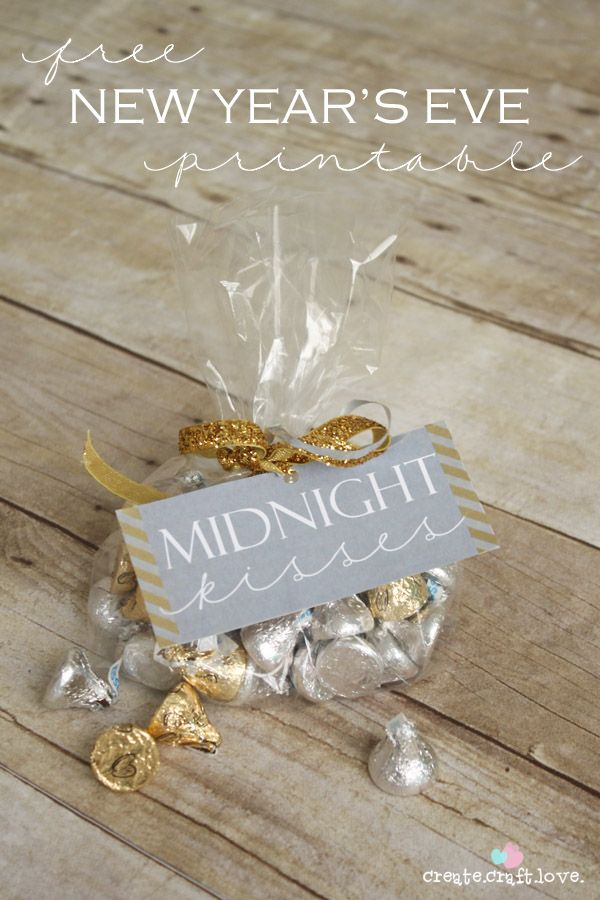 13. Another Cute Backdrop
If the previous backdrop idea wasn't exactly your taste, you could always do something like this! As I said previously, I love balloons! These could even be used as a photo prop!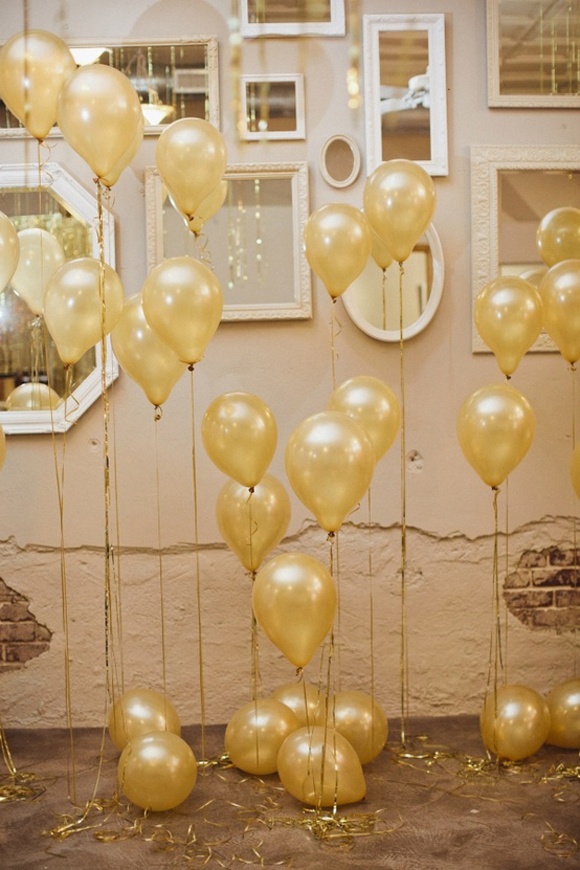 14. Mason Jar Holders
Paint mason jars and create cute holders for utensils, straws, or any other party necessities. The best part is, these could totally be reused! Idea from Homedit.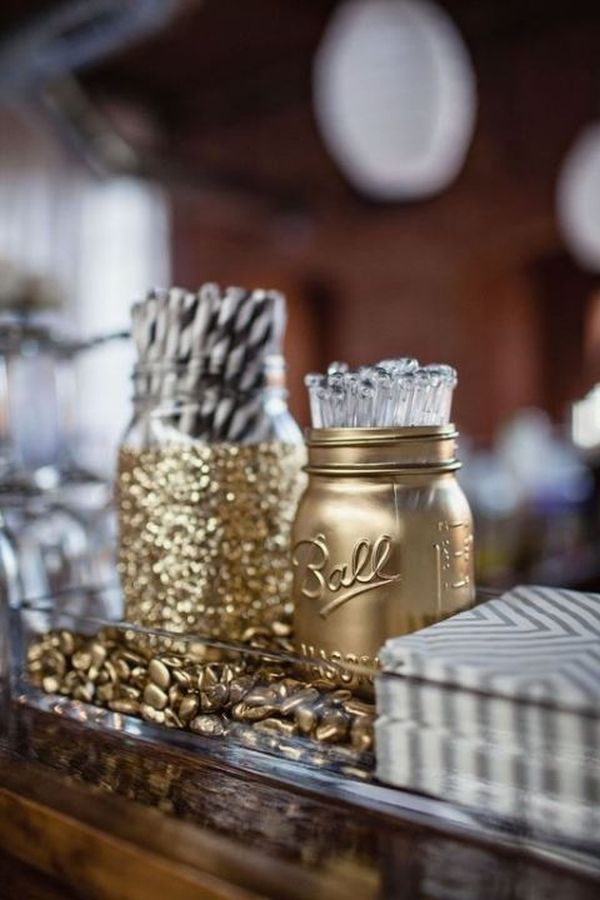 15. Glittered Table Cloths
There is no such thing as too much glitter! I love how festive and bright these table clocks look at!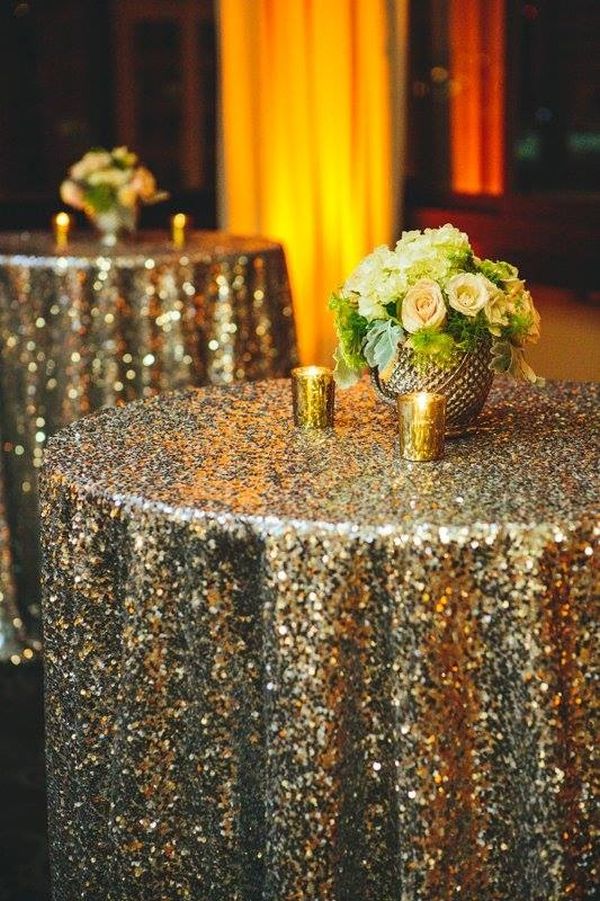 16. Mason Jar Appetizers
Cheese platters are a thing of the past with this terrific idea! Fill mason jars with different kinds of cheese. Make sure there are tooth picks near by! Get other appetizer ideas here.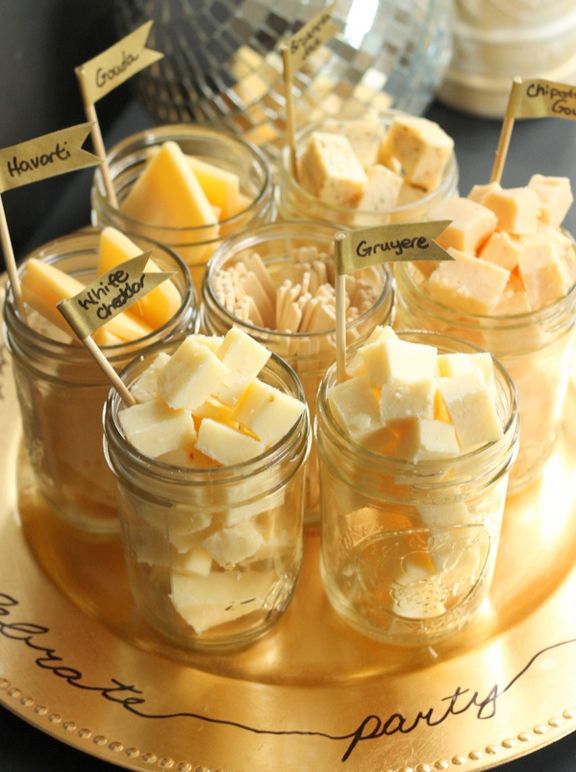 17. Party Hats
I love how cute and festive these party hats are! The polka dotted one is the cutest!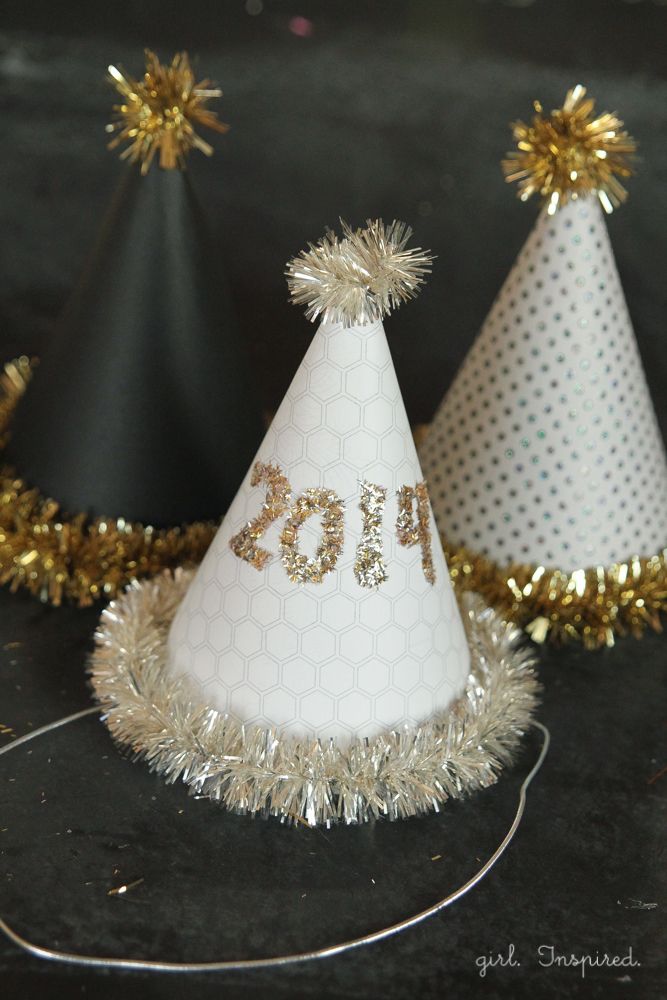 18. Make Cookies With Sparkles
Wait, what? There are edible sparkles? It appears that way!
19.Sparklers and Ice Cream
Imagine your entrance when you walk in with a tray full of these babies! You will be the hit of the party!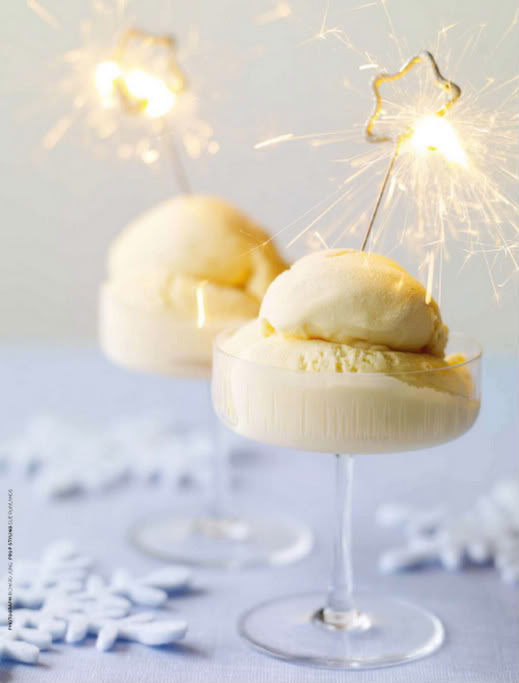 20. Party Props
Props are a must! Hand paint a paper umbrella.

21. Sequined Garland
This is too cute! I would pick multiple words and hang them up everywhere!

22. Cute Invites
Cute invitations are a must!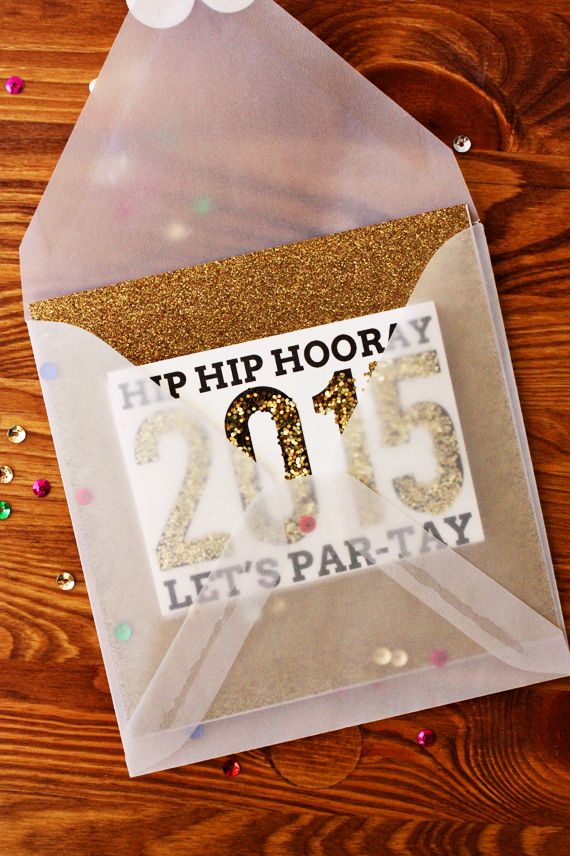 23. Tables Full of Party Accessories
Set up a table with cool hats, glasses, bows, and anything else your guests may need when the ball drops!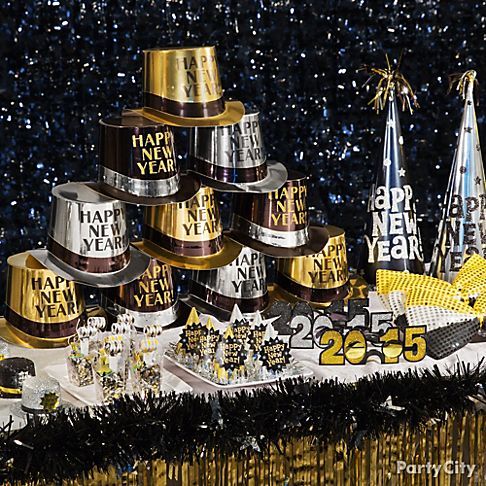 24. Fondue
Fondue is great by itself, but it is even better with a cute saying enticing you to sample it!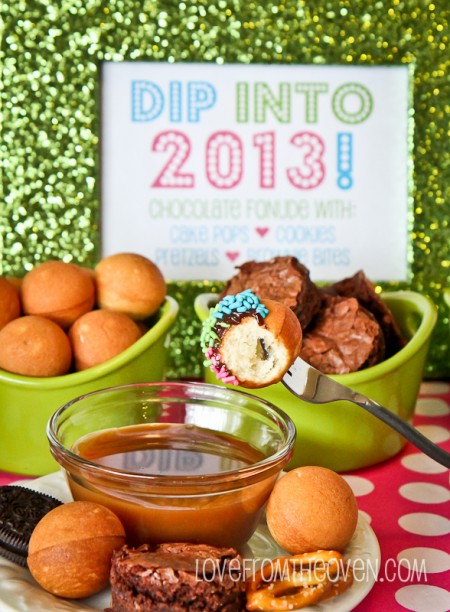 25.Cupcake Clock
Cupcakes are perfect for New Years, and especially ones shaped like a clock!