Okay, this is one of my greatest discoveries in a REALLY long time.  You can paint fabric!  Not only fabric, but upholstery.  This is amazing and gives you endless thrifting and recycling furniture possibilities.  There are so many different methods to choose from!

1. Spray on Fabric Spray-  Simply Spray makes a fabric and upholstery spray.  It has good reviews and it definitely serves its purpose.  I just felt like I had to use a lot of coats to get the coverage I was going for.  It is a great option for a smaller project, or if you are going for easy, or less mess.  The end result was the same, but I felt like I needed 6 coats to every 3 of other methods.  For fabrics that are tightly woven, I would recommend a different method.  Simply Spray doesn't soak into those fabrics as easily.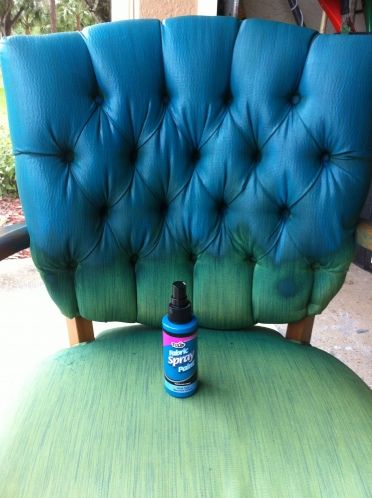 2- Latex Paint- This is a great option as long as you do it right.  The keys to using latex paint for upholstery is to use a fabric medium to dilute the paint, so that it can soak into the upholstery.  You don't want the paint to dry on top, or it will be stiff.  The point is to let the paint soak into the fabric.  Also, if you use latex paint, be sure to do thin coats, and wet the fabric before you apply the paint, with either a wet towel or a spray bottle.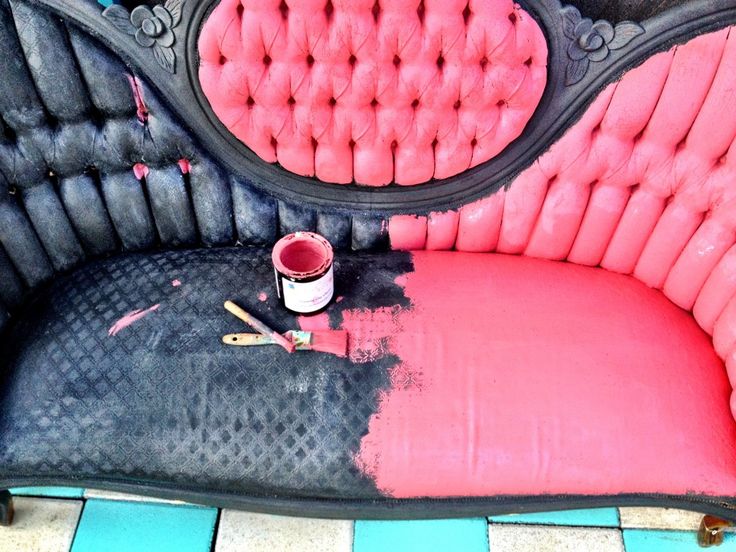 3. Fabric Paints- SoSoft or acrylic paints-  This can also be a good option.  I have had good luck with SoSoft with the fabric staying softer, but you will need multiple bottles for a large project like a chair or something.  SoSoft is supposed to be the best fabric paint, already having the medium in it to keep the fabric softer.  I think the same result can be accomplished with the latex paint and medium, for less cost.  I think ultimately, it depends on your painting subject.  If I were doing an entire sofa, I would most certainly use the latex paint/medium.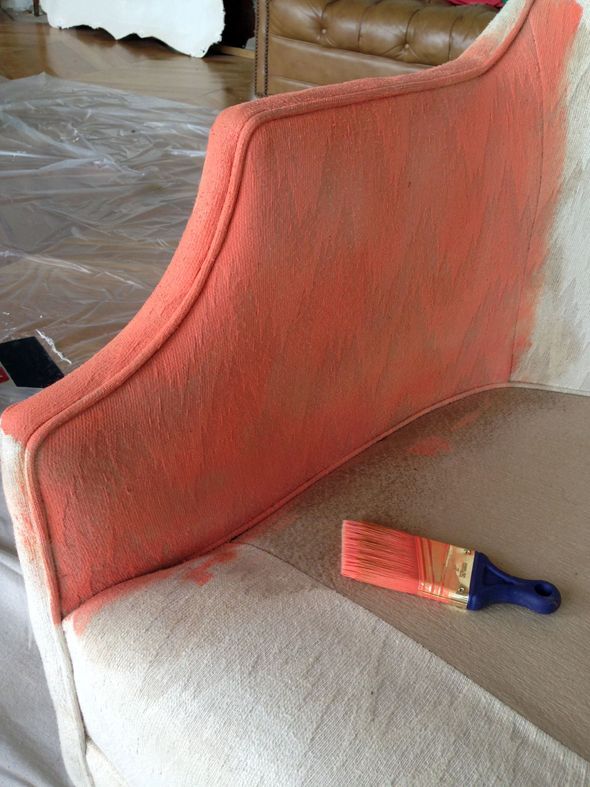 4. Chalk Paint-You can actually use chalk paint to give your furniture a much needed uplift. This is such a great option because chalk paint doesn't crack, doesn't chip, or peel. As soon as the paint dries, you don't have to worry about it anymore! Make sure you apply Clear Wax after the chalk paint has dried. This basically reaffirms that there is nothing chalk paint cannot do.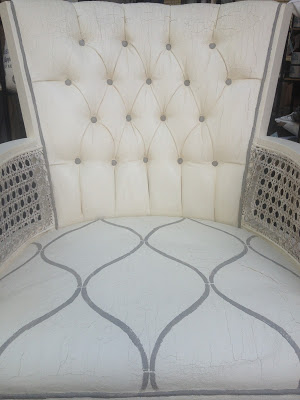 5. Fat Paint-What on Earth is fat paint? Only a great way to paint your upholstery! This is a great way to paint leather, it is not too hard, allows movement, and best of all-it doesn't crack! While it is necessary to apply a few coats, it is worth it in the long run! Here is a full project tutorial from Front Porch Mercantile.