Backsplashes do not have to be expensive to be beautiful.  There are a lot of options when it comes to a backsplash and you can Do It Yourself to cut down on cost.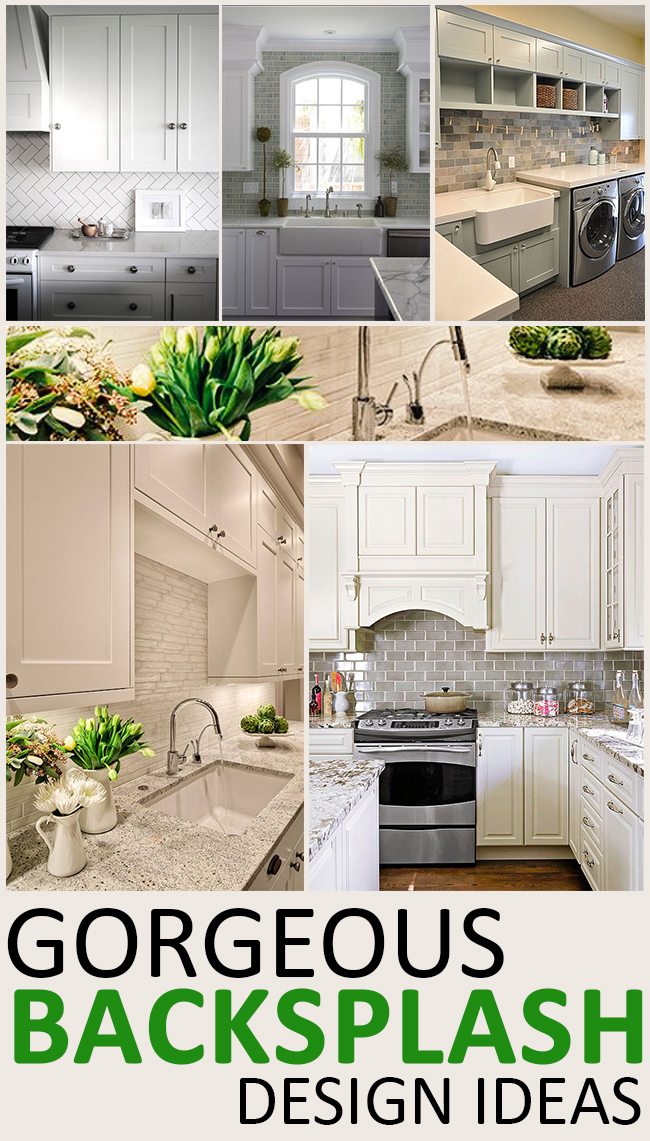 DIY Brick
Brick is NOT hard to install.  It is very easy and looks amazing.  I have a slate back splash with mortar and I think it looks terrific. Same idea.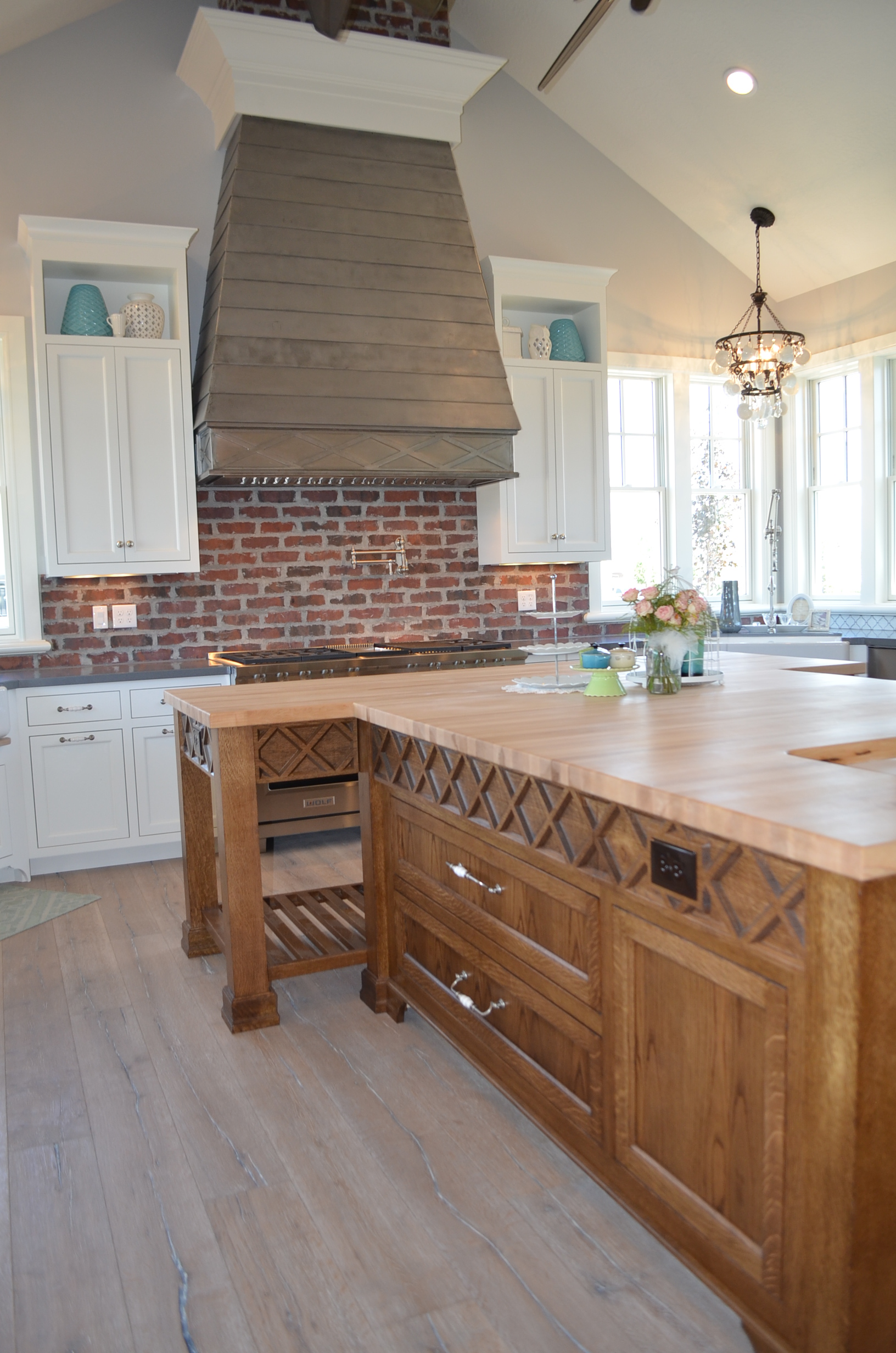 Peel and Stick Tile
Glass tile backsplashes have been my favorite for years.  It was not that long ago (a few years) that I realized- that you do not place them one by one. Ha!  I always thought, "wow, that sure looks like a lot of work.  Look how precise they are!"  Turns out, you have an entire brick of them that you place, like you would a sticker.  How easy is that?  I would have done this, had I known how easy and cheap it was.
Wallpaper
This is for the non-committal and those that don't want a big project (although, some of the above options aren't that hard.)  This can be taken down anytime, and you can choose your pattern.  They sell really amazing tile wallpaper and brick wallpaper and you could have a lot of fun picking a pattern and doing a wallpaper backsplash.  In fact, I want someone to try it and send me pictures:)
*Also, is backsplash one word or two?  I googled it, and it seems there is some controversy.  I vote one.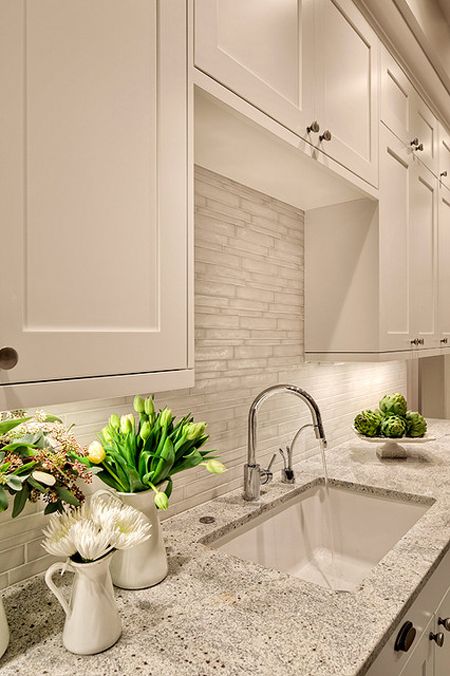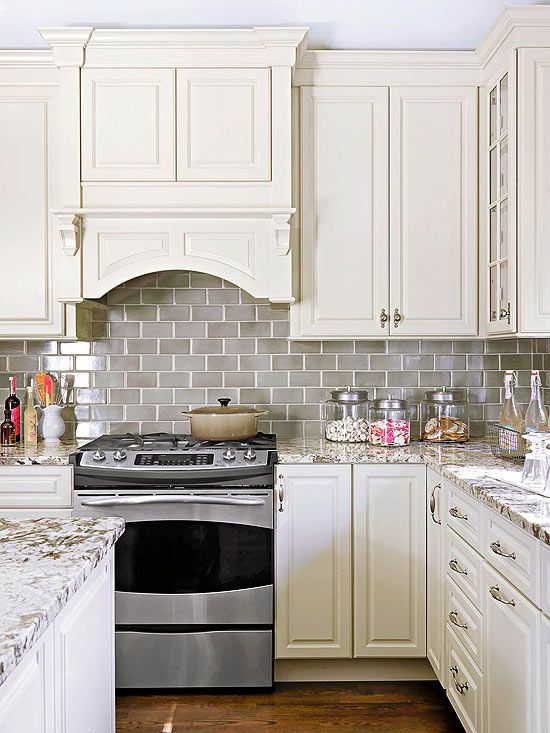 Subway Tile
This is a very traditional and classic backsplash.  I love it because it goes with everything!  Subway tiles are cheap and you can install them very easily.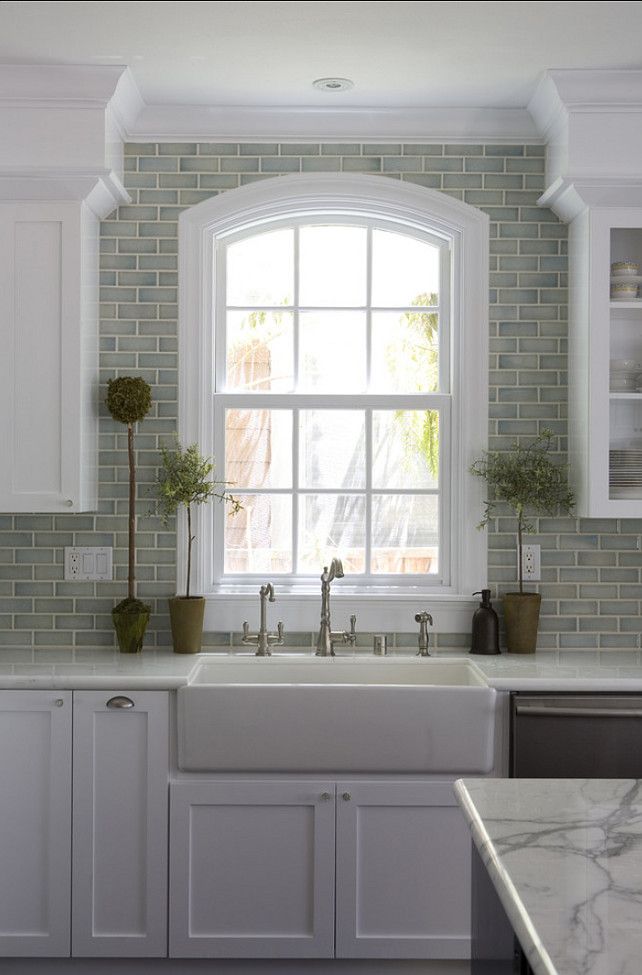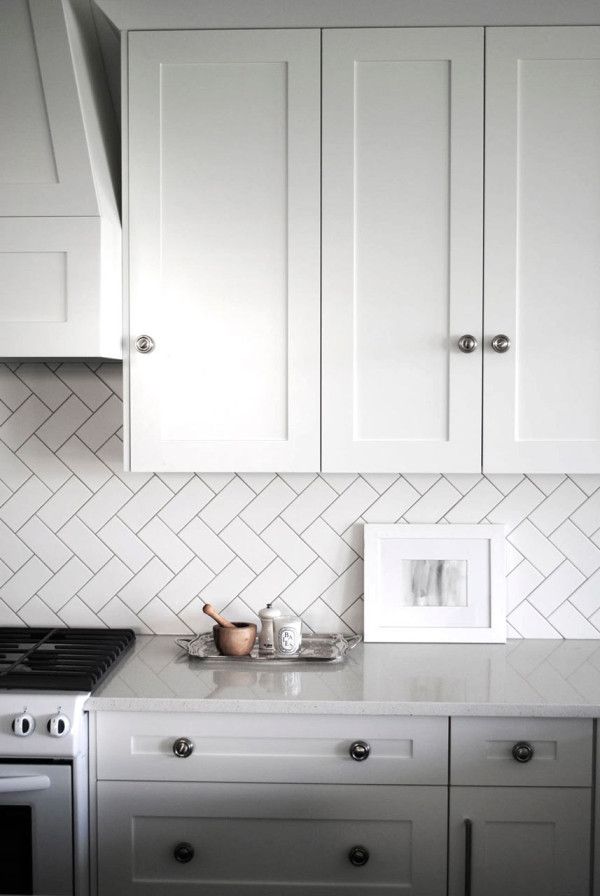 Beadboard
Beadboard Panels can be used as a backsplash and it looks great.  Beadboard is very easy to install and gives a kitchen a very warm and cozy feel.  This look usually goes in a kitchen that is decorated in a country style.  This look also looks great other places like this laundry room.  You can paint beadboard any color you want, it doesn't have to be the traditional white, although white does look really great as a kitchen backsplash.