With some recent (and expensive) developments, I have decided that repurposing and recycling old decor pieces was going to be my M.O. for any new projects in the house.  I went through our old bins in the basement to see what I had.  Here are 12 clever uses for old stuff.  If only I had an old cabinet door in my basement 🙂  I do, however, have nightstands that need a facelift, frames to be upcycled and a few other things that I can't wait to get to.

Ladder-made-shelf
Look at this great ladder-made-shelf! You can take an old wooden step ladder and then hang it up on the wall to become a great looking shelf! Paint and sand as necessary before you hang it up!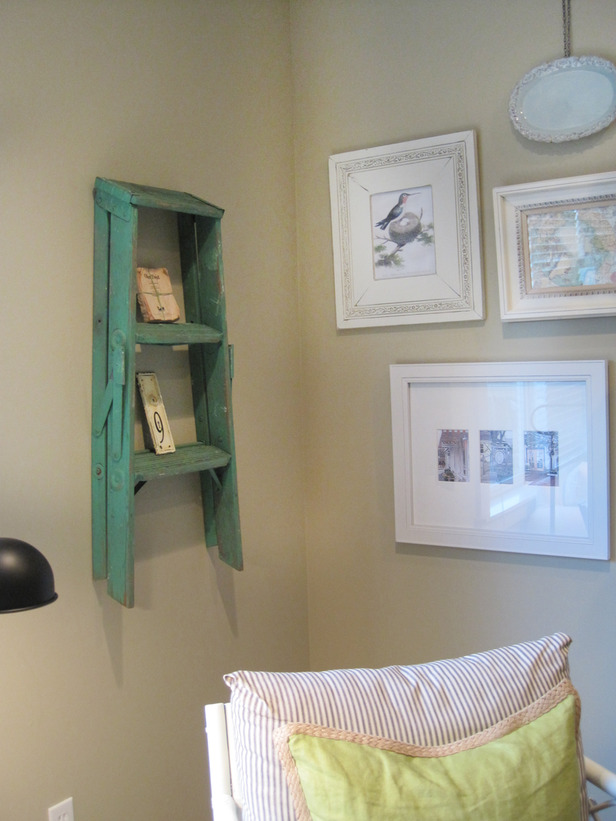 Old Furniture
Paint an old piece of furniture– Don't be afraid to add a little color!  Love this colorful dresser! Label each of the drawers in a fun way to make your now-new furniture look great and unique!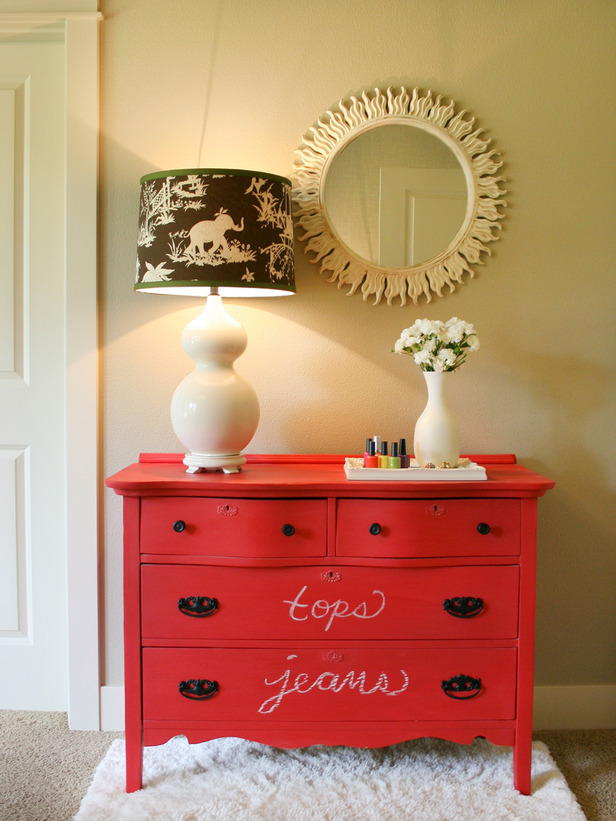 Cabinet Doors
I have seen amazing cabinet door uses and here is a new one! Use an old cabinet door (repainted of course) to decorate in any room of your home. Distress it, if you want, to add even more style and texture.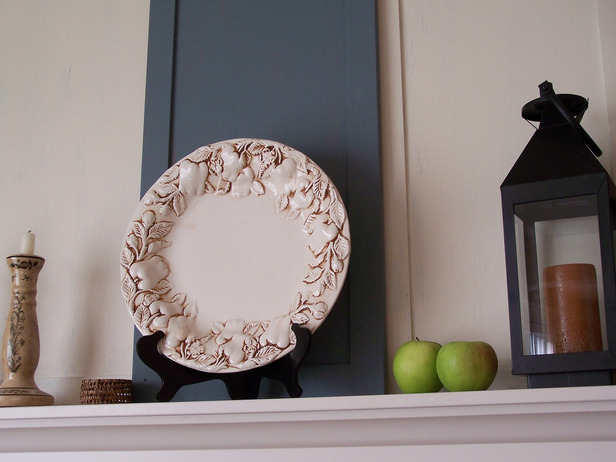 Tin Cans
Old tin cans can be used for so many great things!  you can paint them with chalk paint and use for storage, craft room, garage, household, kids rooms, etc.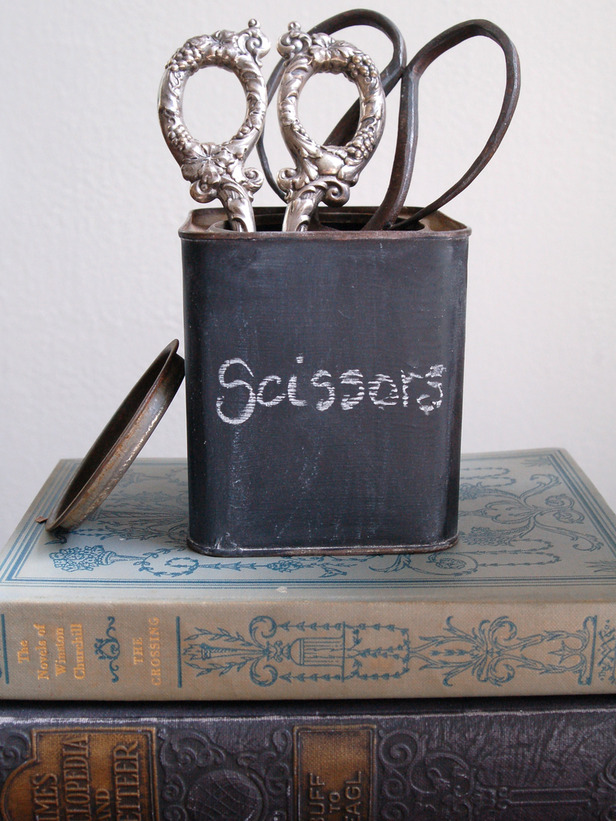 Decoupage
Decoupage furniture to cover flaws- this is genius!  Old furniture can look new-ish again, if you cover up the marks.  Use sheet music, maps, book pages, letters and postcards and decoupage!  Give the piece style and distinction.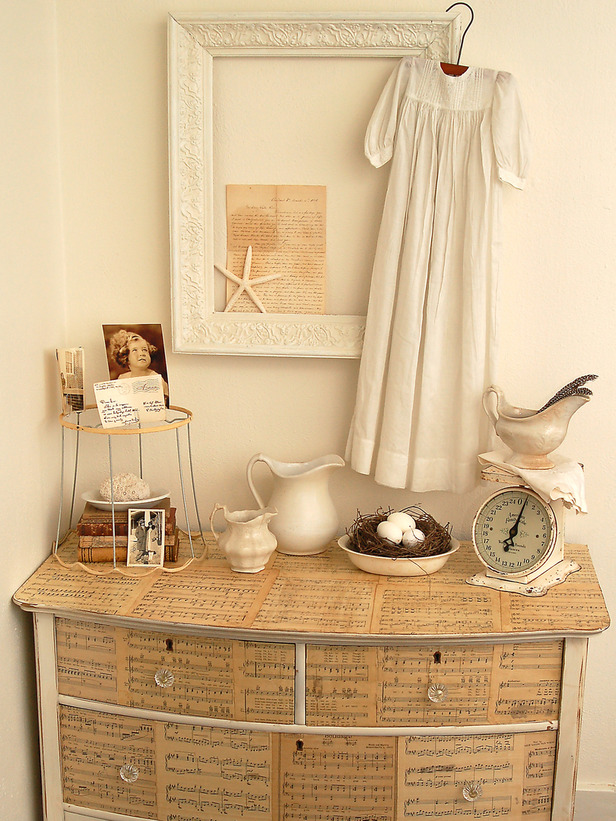 Headboard
Use it as a coat rack for guests!  Use random house numbers for fun!  This is great for keys, Christmas stockings, backpacks, coats, etc.
Frames
You can up-cycle frames by decoupaging or painting.  Find something interesting at a yard sale or thrift store, and paint in chalk paint, decoupage in aluminum foil, or distress and glaze it.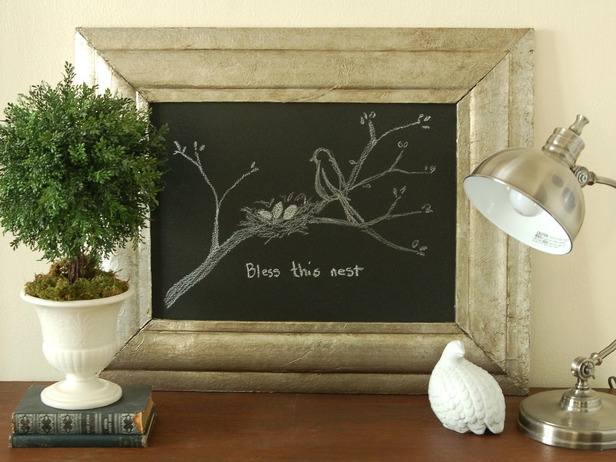 Wallpapered Table
Wallpaper a table?  Amazing! You can use just one type of wall paper or, if you want, combine numerous different styles and make your table look fun and exciting!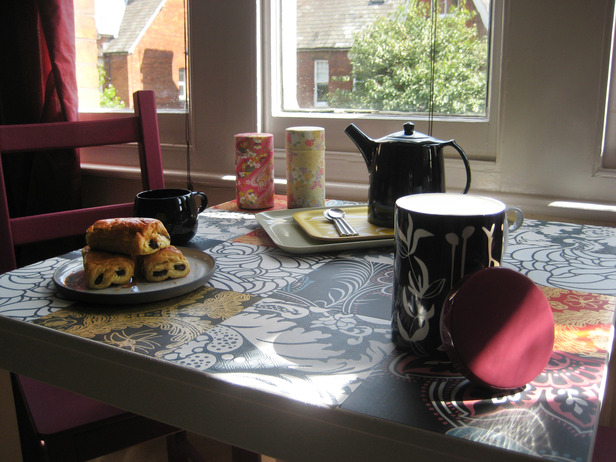 Toilet Paper Rolls
We all have one of those tubs or cabinets that are chuck-full of all sorts of cords: chargers, HDMI, computer cords, etc. Well, instead of having to untangle your cords every time, just tuck each cord into a toilet paper roll (labeled with what cord is inside) and you'll never have to stress again!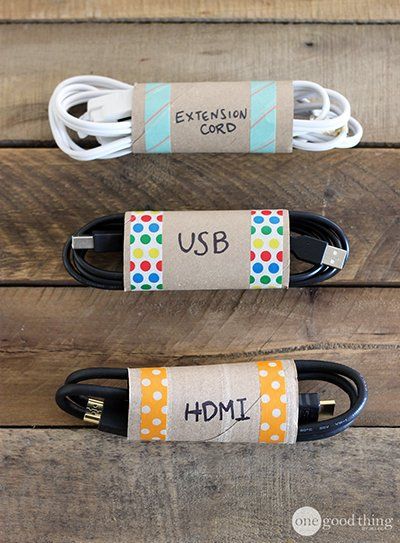 Light Bulb Candles
This project may take some time and effort, but it looks awesome and really adds a touch of style to your home! Follow the directions carefully and make sure you don't hurt yourself when making these awesome light bulb candles!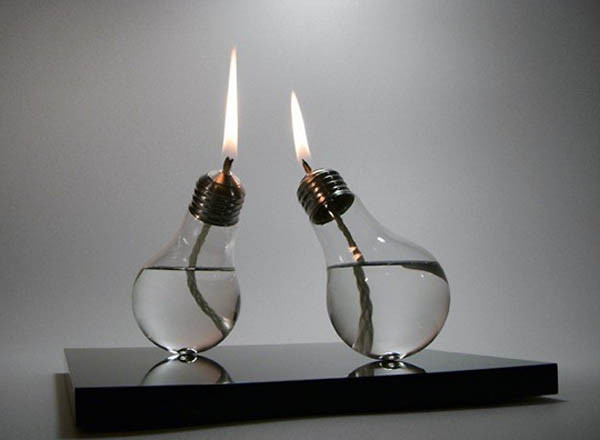 CD/Bagel Holder
Okay, this idea is pretty funny but also ingenious! Simply clean out a CD holder and then, whenever you're taking a bagel for lunch, stick the bagel inside of the holder! This keeps the bagel from falling apart and also keeps it fresh and light!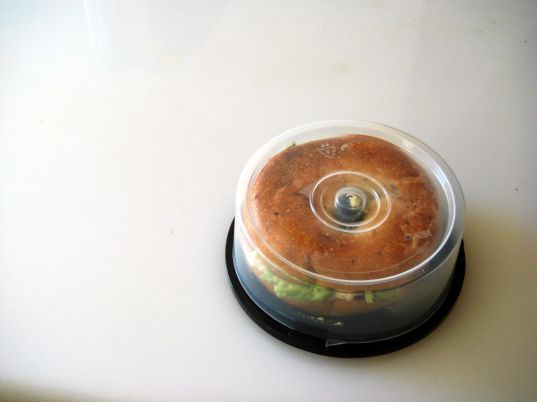 Picture Frame Serving Tray
If you have any old picture frames, they're great repurposed as serving trays. You can keep them empty or, if you want to make an awesome serving tray, you can fill it with a fun and pretty picture. Paint the outside of the frame and attach handles, if you want.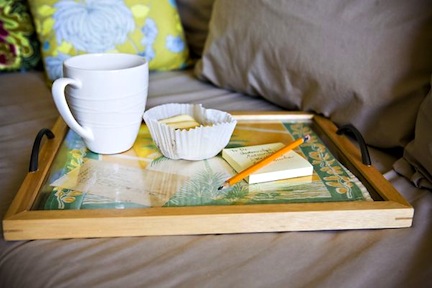 Pancake Batter Squirter
Getting pancake batter from the bowl and onto the griddle can be a messy affair. Save yourself a ton of cleanup later by using an old ketchup bottle (or any bottle that squirts) to squirt the batter out. You'll get a perfectly round pancake with no mess!