If you're a quilter, you know what I mean by fat quarters. But if you aren't, I'll happily explain. A fat quarter is a special cut of fabric taken a from yard. It is cut in half lengthwise and then widthwise. This results in a one-quarter yard cut that is almost square
. This makes a fat quarter pretty handy for quilting and other projects. Here are 8 fat quarter projects you will love.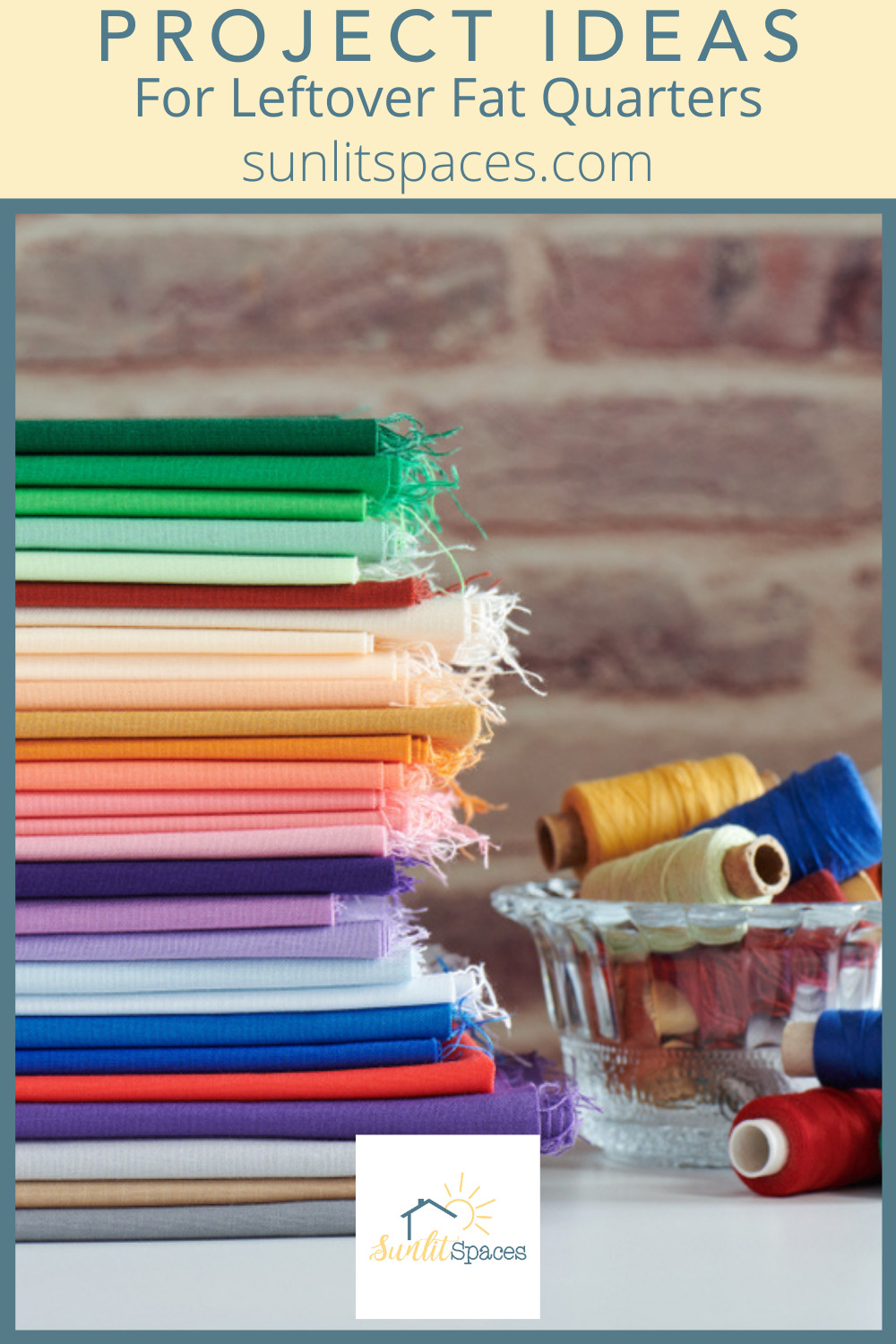 Fat Quarter Projects
1.Find some fat quarters in coordinating prints, and use them to make some simply adorable baby bibs. They are extremely easy to make! You'll find a link to a free pattern at the end of this post.
2. Here is the perfect project. It makes a valuable tool you need and didn't even know it–a small fabric trash can that is perfect for the car. It looks so much better than a plastic bag!
3. Fabric bowl covers are environmentally-friendly, and look so cute! Take them to a picnic and be prepared to tell where you got these handy items. 😉
4. Pick up some paper notebooks from Dollar Tree, and then use your fat quarters to cover them with. This turns a cheap notebook into something you'll want to write your favorite thoughts in!
5. A soft, absorbent baby burp cloth is as easy as pairing a cloth diaper with a fat quarter. And they're also adorable!
6. How fun are these fat quarter pillows? I absolutely love them! Think of all the fun pillows you could make for your family room or bedroom. Doesn't every home need a few throw pillows?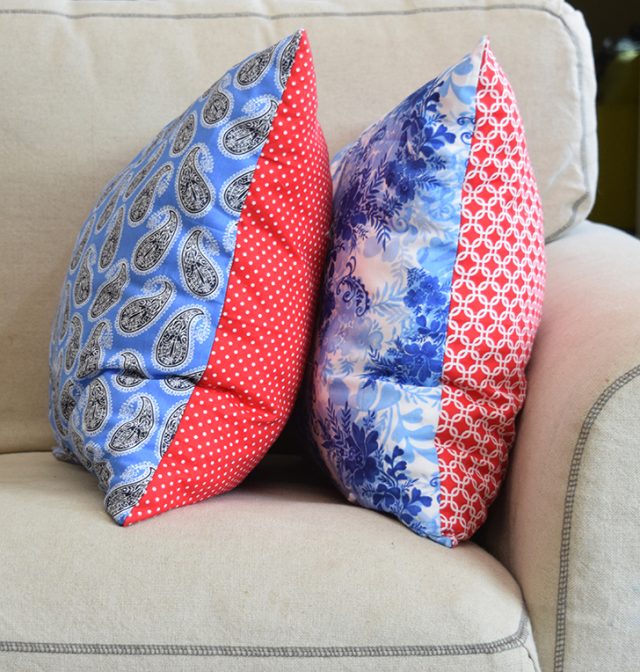 7. If you love traveling, use a fat quarter to stitch up a handy passport holder. You can wear it like a cross body bag, and you'll always have your passport handy.
8. I could really improve the decor in my office by making a colorful DIY bulletin board with fat quarters.
Looking for more fat quarter projects? Check out my post on things you can make with fat quarters!
Find a tutorial for each project featured in this post by clicking on the links below:
Sew She Sews baby bib PDF file
Tried and True fabric trash can for the car
Hearth and Vine fabric bowl covers
Crazy Little Projects fabric-covered notebooks
Crazy Little Projects baby burp cloths
Mom Spark fat quarter pillows
The Seasoned Homemaker passport holder
Crazy Little Projects fabric-covered bulletin board