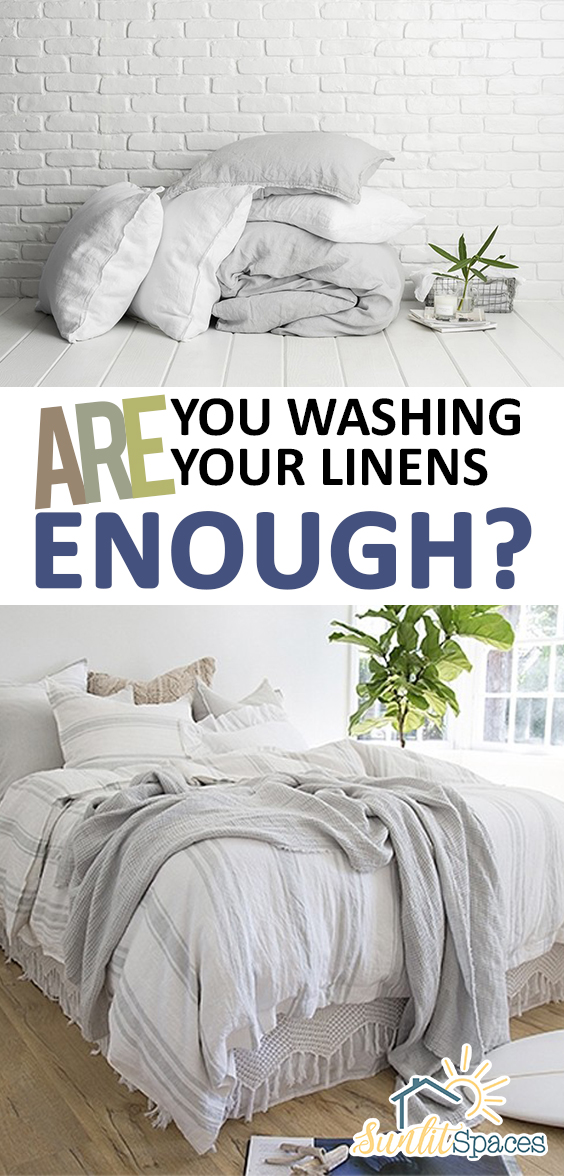 Have you ever wondered how often you should be washing your household linens? Let's face it, washing and drying all the household curtains, sheets and towels in your home is a time-consuming task. Today's post is a guide designed to help us all know if we're washing our linens often enough.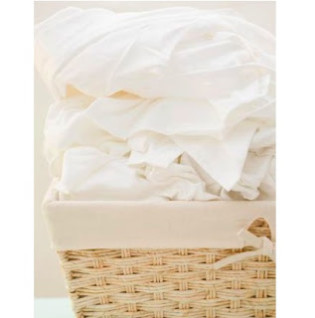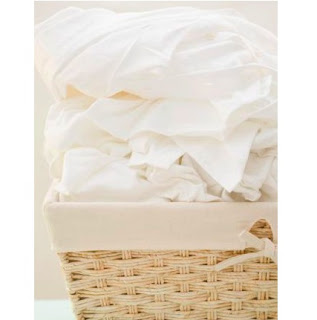 Curtains
Curtains are neglected because we often just stop seeing them. Honestly, I usually forget about mine until I notice how dusty they are! A good rule of thumb is to take them down and wash them during Spring and Fall cleaning. If you have a vacuum attachment that will let you vacuum away the dust, do it monthly to keep the dust to a minimum.
Shower Curtains
Shower curtains spend a lot of time wet, so naturally they harbor mildew and get musty and stinky. Check your manufacturer's directions for cleaning them, but it's a good idea to wash them monthly.
Kitchen Towels
This one might surprise you. I have always washed my kitchen towels at least weekly, and more often if they were used to clean up a mess. It is actually best to wash kitchen towels daily in hot water to kill any bacteria that could make you or your family sick.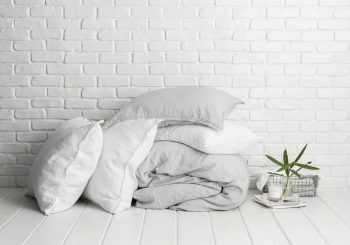 Bath Towels
I know I've told my kids that bath towels dry a clean body, so they don't need to be washed after every shower. And that's true, but they do need to be washed after every three uses. Bath towels can harbor mildew and bacteria just because they tend to spend a lot of time damp. They also exfoliate your skin when you dry off, and that means an accumulation of dead skin cells. Hand towels should be washed more often–after every two uses.
Bed Sheets
I've always thought two weeks was the general rule of thumb for washing bed sheets, and this is a common belief. However, you should actually wash them every week! Between the sweat we put off while we sleep, dead skin cells and dust mites, our sheets take a beating and get grosser than we think. To kill the dust mites and bacteria, use hot water.
Throws
Wash your decorative throws at least once per season. They don't accumulate dust and dead skin cells like your sheets do, but they do accumulate a little. I like to pack them away for the season right after laundering them. That way I know they are clean and ready for the next use.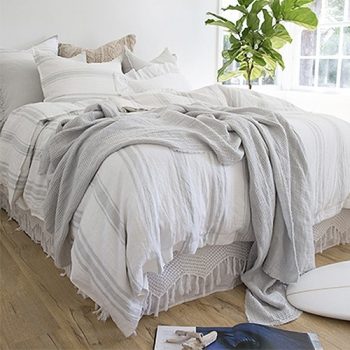 Stick around and learn more about life changing home hacks:
10 Storage Hacks for Tiny Trailers and RVs
These Hacks Will Change How You Use Your Slow Cooker
20 Furniture Hacks That Every Homeowner Should Know
27 Need-to-Know Interior Design Hacks