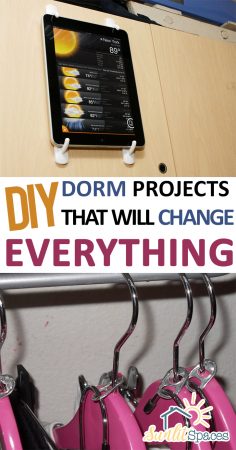 Here are some easy DIY dorm projects that will change everything about living in a dorm. Take a look and see just how easy it is to live better and be more organized, in spite of the limited space that dorm rooms are famous for.
These bed lifts from Bed, Bath and Beyond not only help you gain extra storage space under your bed, they also give you extra charging space with built-in USB outlets. They're also simple to install!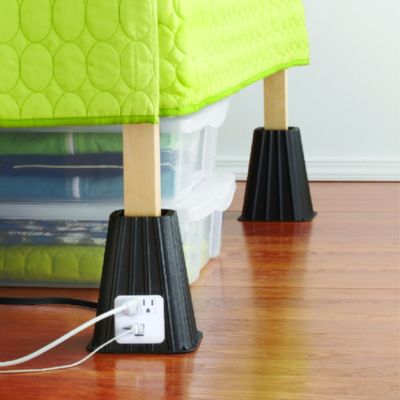 CNET has a fantastic way to mount your iPad to any wall or cabinet space, using the simplicity of wall hooks. Hang it by your bed whenever you want to chill with some Netflix.
While you're at it, boost the sound from your iPad speaker with a Solo cup, so you can hear it from across the room.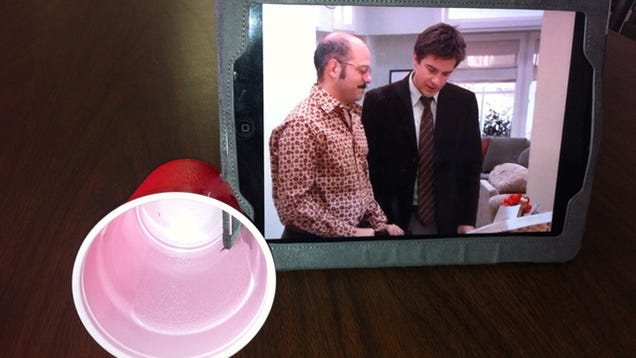 There's no stove in a dorm room, but that doesn't need to stop you from making a quesadilla when you're hungry. Assemble your quesadilla and wrap it in foil, then use your clothes iron to heat it up. Genius!
Nail holes are a no-no in a dorm room, but that doesn't need to stop you from feeling fancy. Use washi tape to create frames around your favorite pictures without damaging the walls.
Did you know you can double your closet space with those little tabs from off of a soda can? Start saving them, cause it really works!
Invite your friends over for a movie night. You can do it by turning your smartphone into a movie projector. See how easy it is over at Photojojo.