Remember all those paper snowflakes you cut out as a kid? It's time to dig out that skill again! DIY snowflake holiday decor is a fun and festive way to brighten up your holiday decor for the holidays. But you aren't limited to paper snowflakes. Check out the ideas we found!
DIY Snowflake Holiday Decor Ideas
Classic Paper Snowflakes
For the simplest DIY snowflake holiday decor that the kids will love to do with you, grab the white paper and scissors.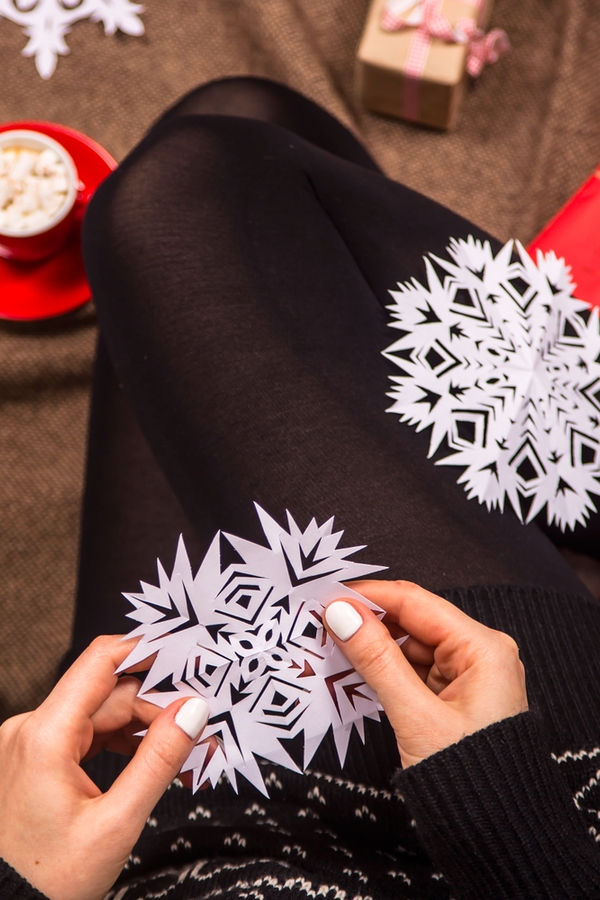 Cut your paper into a perfect square.
Fold the square in half diagonally to form a triangle.
Now fold the triangle in half diagonally.
Fold this smaller triangle into thirds and trim off the pointed ends so all sides are straight.
Cut into your folded paper in a variety of ways to form a snowflake.
Unfold carefully and see how it looks!
Use these paper snowflakes in a variety of ways. Tape them to a window with clear tape, or hang them from the ceiling with fishing line. This is a fun way to decorate a kids' room!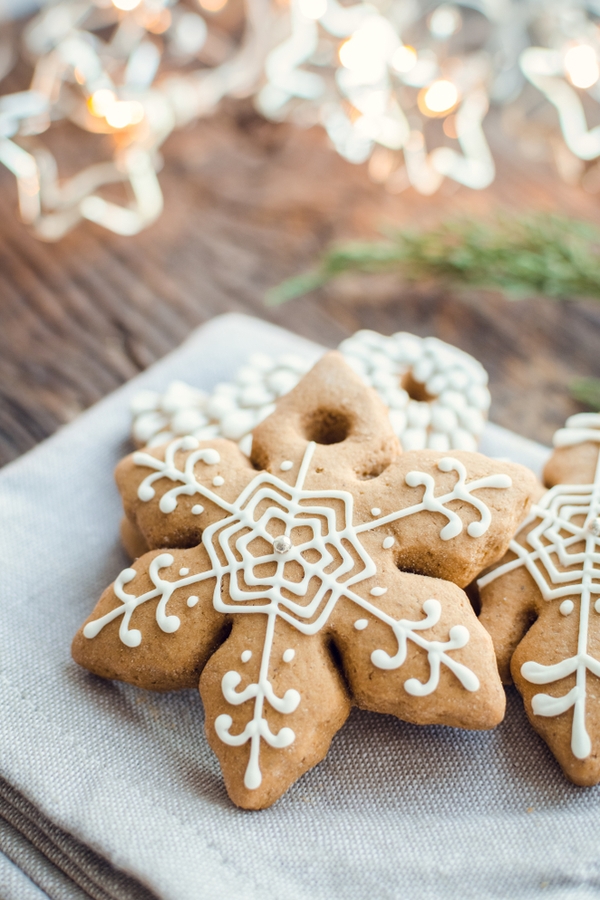 Snowflake Cookies For The Christmas Tree
Make up a batch of Christmas cookie ornaments with snowflake cookie cutters. Don't forget to punch a hole for hanging before you bake them. Decorate the cookie snowflakes with royal icing. Add white sprinkles or sanding sugar to add a touch of pizzazz. Add a ribbon or string and hang them on the Christmas tree.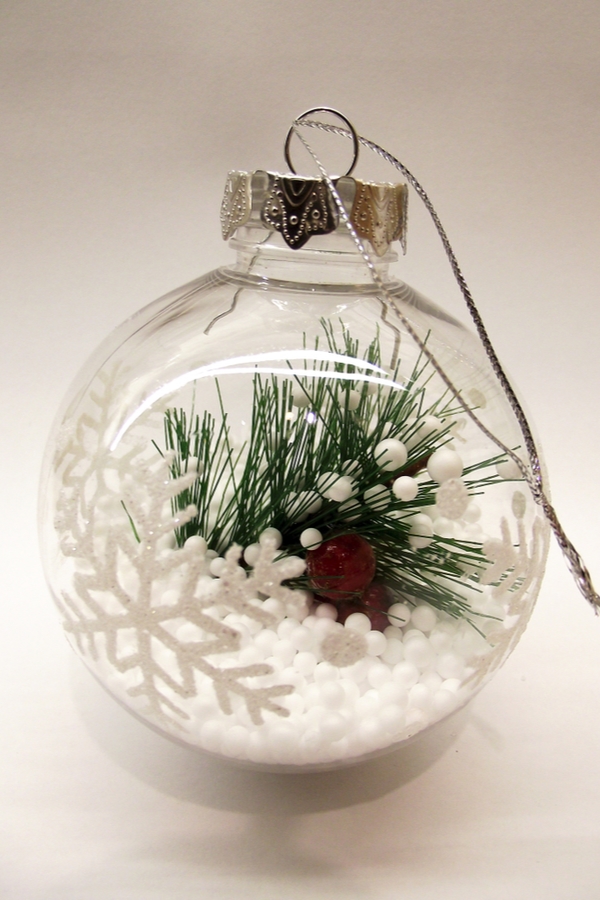 Snowflake Ornaments
Clear glass ornaments are perfect for customizing any way you like, but we love this idea. Add snowflakes to the outside of clear glass ornaments with a paint pen and clear glitter. Add interest to the inside with white beads, small red berries, and pine twigs. Beautiful!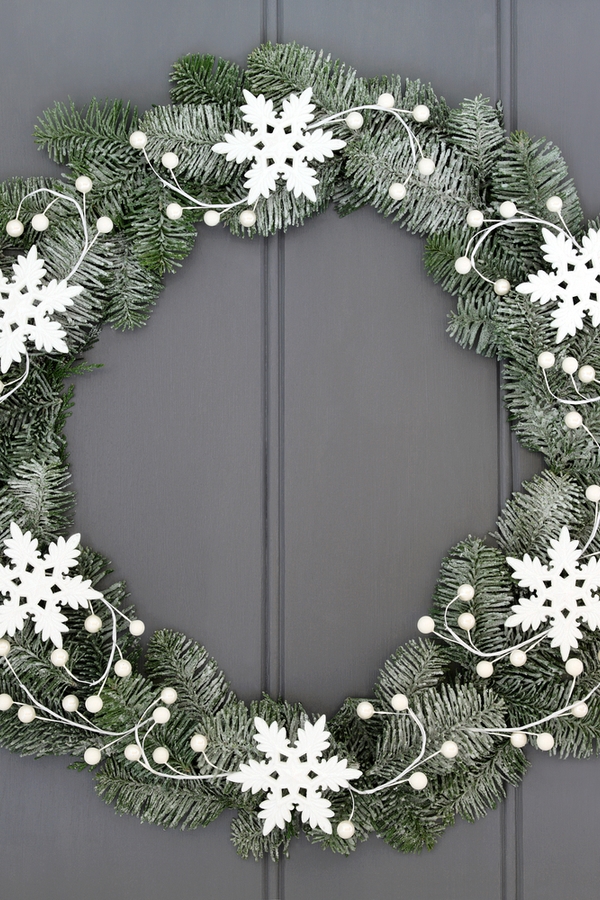 DIY Snowflake Wreath
A DIY wreath is always a good idea anytime of year, but especially for the holidays. Make your DIY wreath with a pine wreath form, faux pearls, and small white snowflakes. Use a can of flocking to add a snowy touch to your wreath. You can pick up all the supplies for this project from your local Dollar Tree!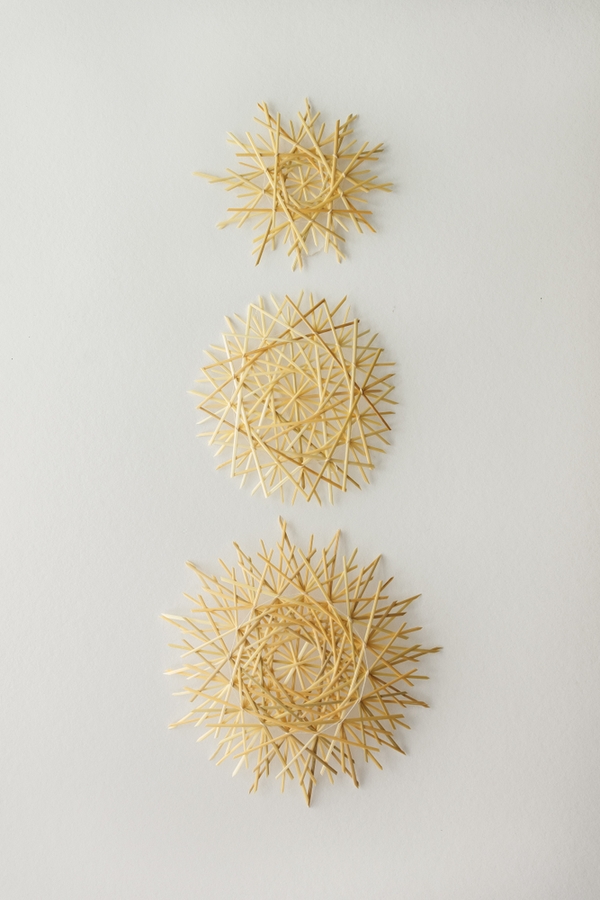 DIY Straw Snowflakes
These DIY straw snowflakes make a great addition to a rustic Christmas tree. The designs you can come up are pretty limitless!
If you love DIY snowflake holiday decor, don't stop there. Check out 18 ways to decorate your home with snowmen!