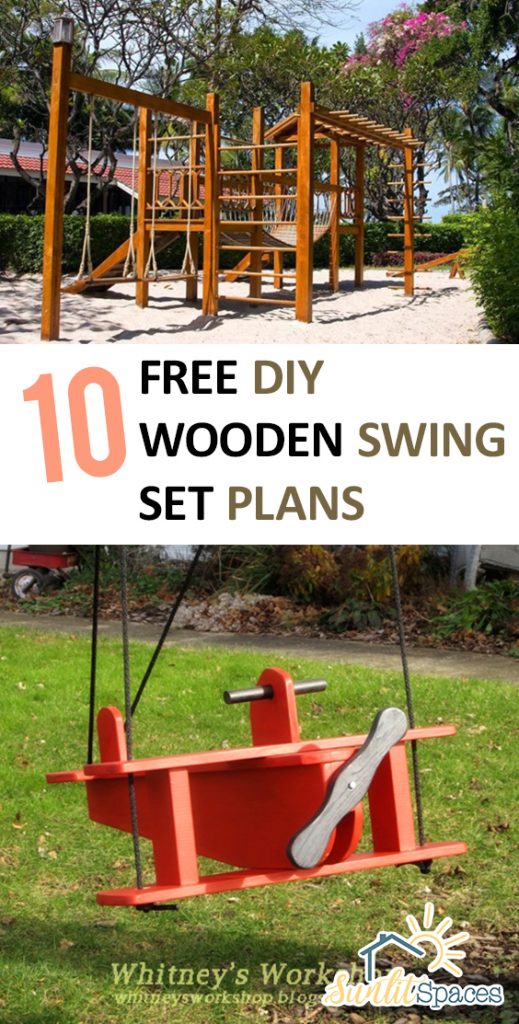 Let's learn to make a DIY wooden swing set! Pre-made wooden swing sets can come with quite a hefty price tag. But anyone who's willing to try a wooden swingset DIY project can build an amazing swing set. Not only that, you'll save money at the same time! Here are 10 free DIY wooden swing set plans to inspire you.
1. If building a wooden swing set seems overwhelming, just start simple. A tree swing is easy and will give the encouragement to keep expanding your woodworking skills.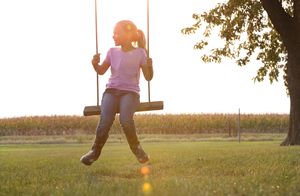 2. Try a cool outdoor swing set with a decidedly modern vibe.
3. While you're at it, include a climbing wall with this free design that combines both.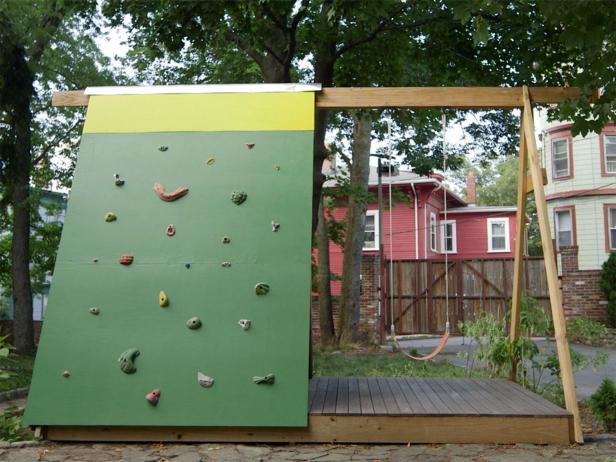 4. These free plans include a deck area. Can you say "outdoor sleepover?"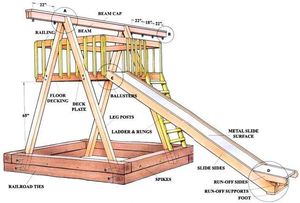 5. Here's another easy, straightforward plan for a DIY wooden swing set. Just a simple frame is all you need.
6. No reason to spend a few thousand for a playset like this, because you can do it yourself!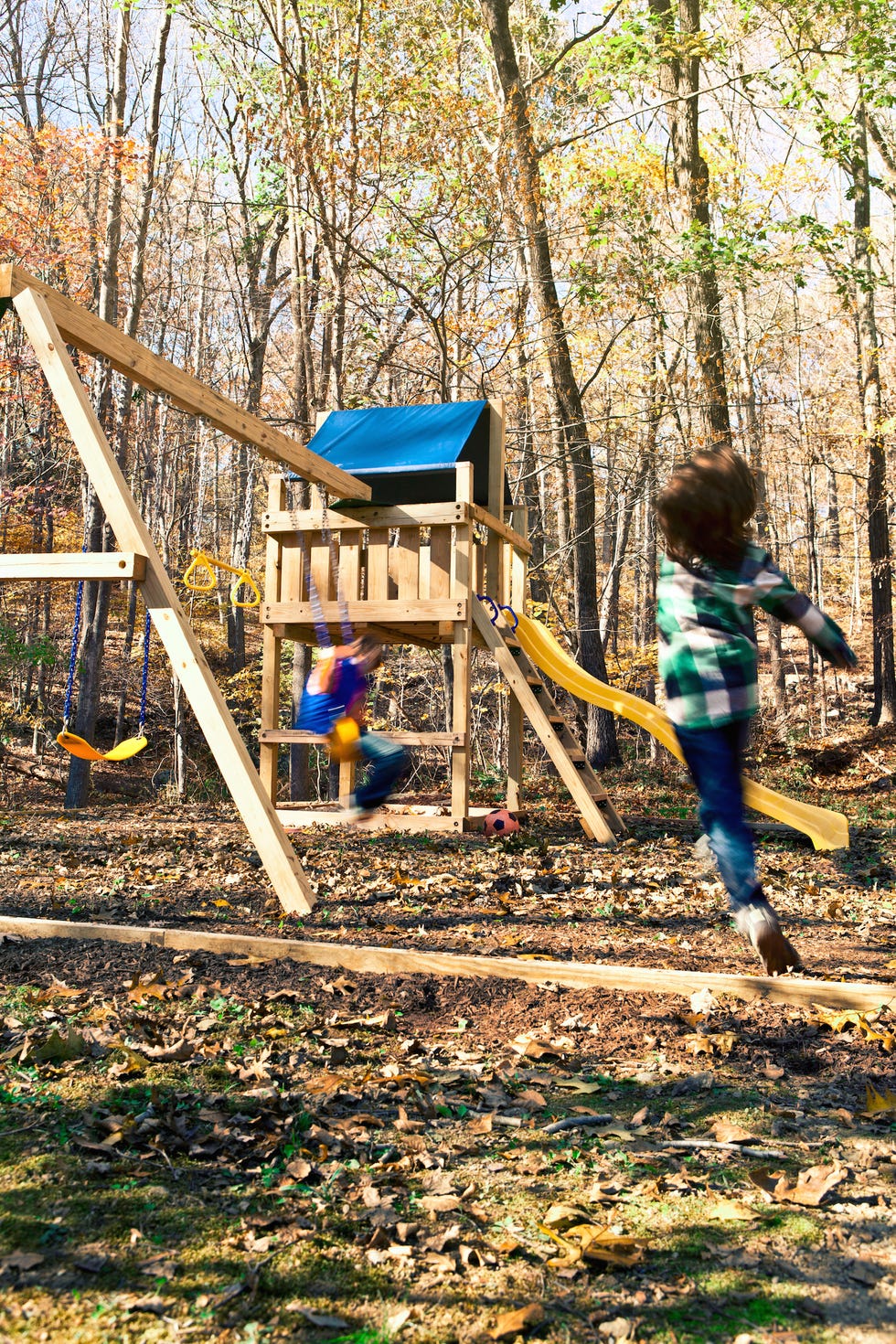 7. This swing set plan extends from a wooden playhouse. Kids will love this!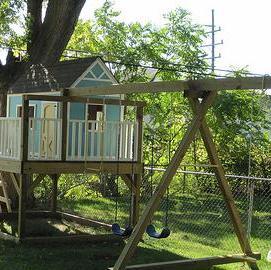 8. Yep, you can even build your own backyard playset that meets your own specifications. This is one example.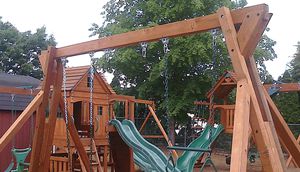 9. Why stop at a swing set when you can build an entire playground with all sorts of cool things to keep the kids busy, active and healthy?
10. A small child would love this airplane swing you can build to go on your swing set frame!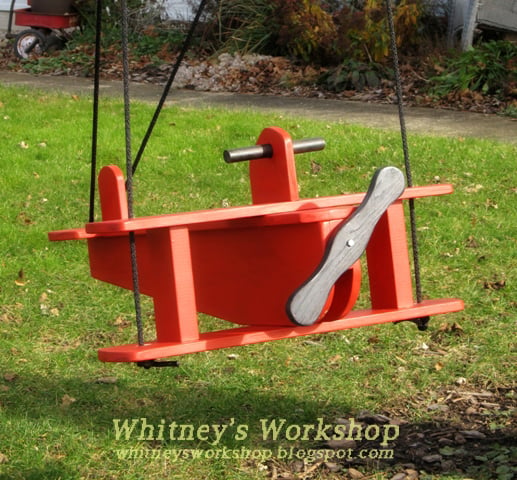 Here is where you'll find the free plans for the DIY wooden swing set projects featured in this post:
Mother Earth News tree swing
HGTV modern A-frame swing set
DIY Network combination swing set & climbing wall
Mother Earth News DIY backyard swing set
HGTV simple frame swing set
Popular Mechanics DIY wooden playset
Ana White playhouse & swing set plans
All Thumbs DIY wooden backyard playset
Black & Decker ultimate playground plan
Ana White child's airplane swing