The past year has been a crazy year and I only expect it to get crazier as my kids get older and have more extracurricular activities and school functions.  As it is, I feel like I barely know which way is up half of the time.  The problem I have with phone calendars is that I NEVER look at them.  I can log all my events and functions and it does no good if I don't take a little gander every day.  In the interest of not forgetting gymnastics meets or baseball games or back to school night, I want a family calendar in a central place in my house.  Problem is, I think they look cluttered and scattered and tacky.  So, the search has been on for something attractive to put in my mudroom/laundry room area.  Here are some really cute things I found: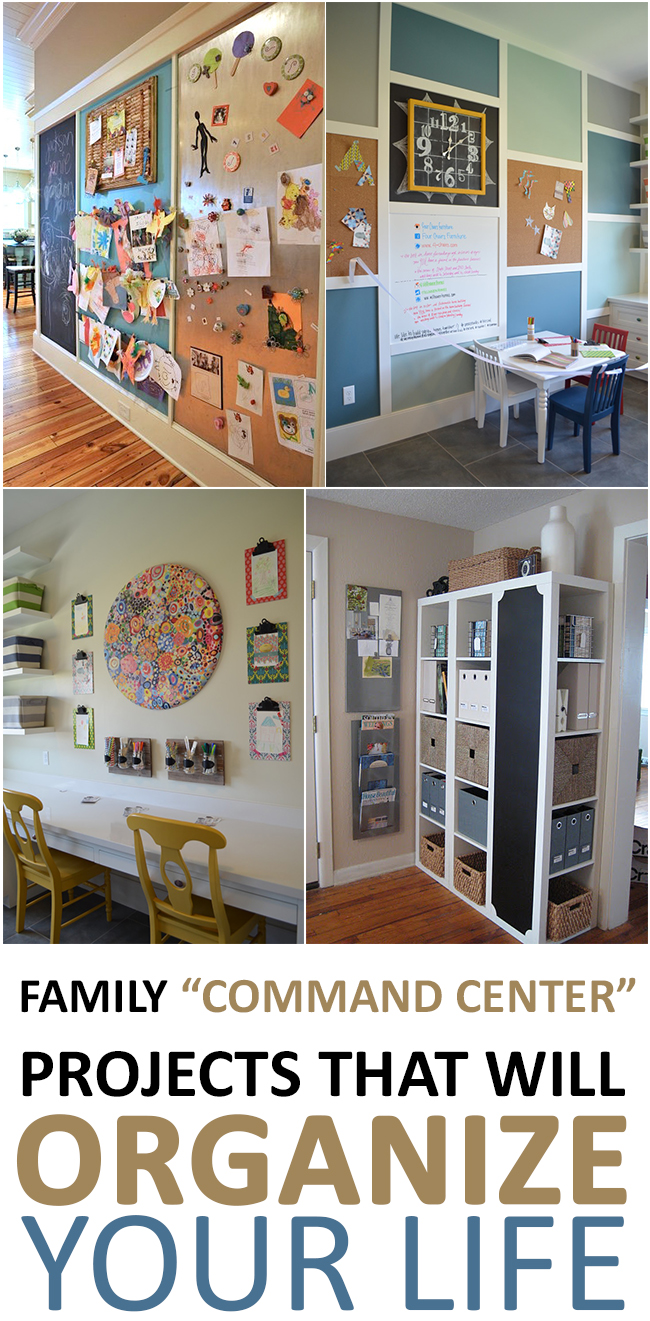 Shelves
This is a pretty ambitious command center because it takes up quite a bit of space, but if you have the room, then try this one out! Like in the picture, you can even add a chalkboard to a part of the shelving system to let your family leave notes and reminders for each other!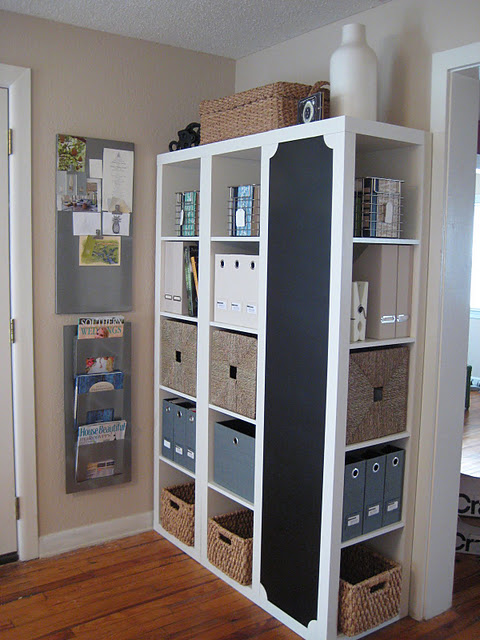 Arrangement
Take a look at this cute wall!  I love the canvas in the middle that could be used as a corkboard or a place to hang a calendar.  Very cute!  I also love the clipboards for school papers, reminder, flyers, etc.  LOVE!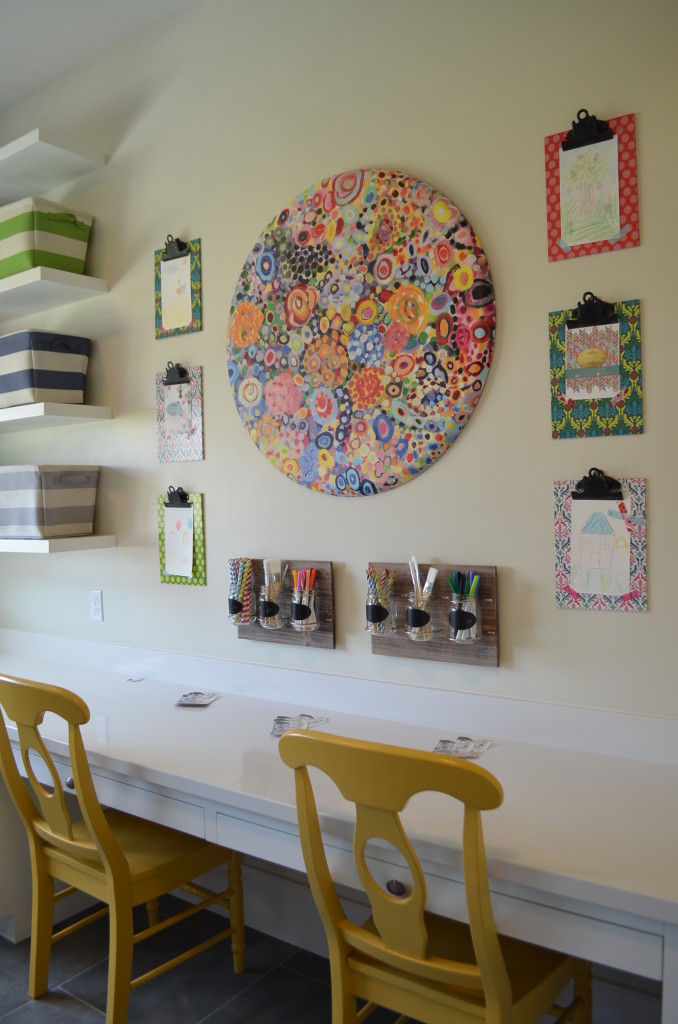 Blocks
And this is amazing!  I love the different color blue blocks.  The calendar is perfect.  Very cute!  I guess the trick to this design is having the space to be able to do this.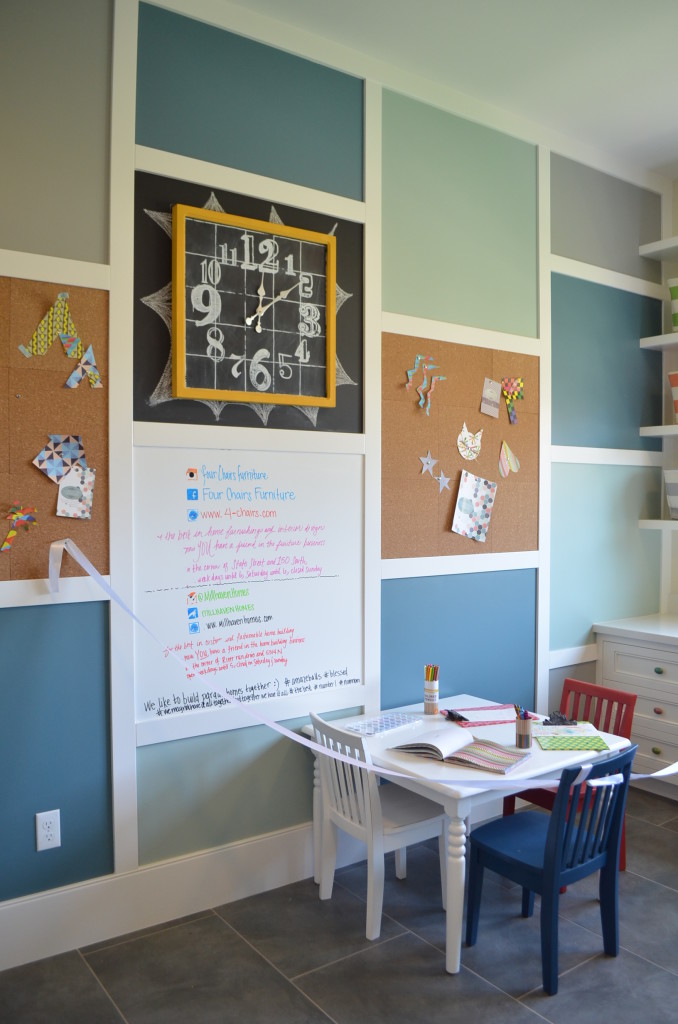 Buckets and Bins
This is a great idea to get your family organized (one bucket or bin for each family member) or if you just need supplies organized. You can designated bails and bins for certain objects like scissors, glue, pens, etc. Whichever method you choose, this idea is sure to get you clutter-free!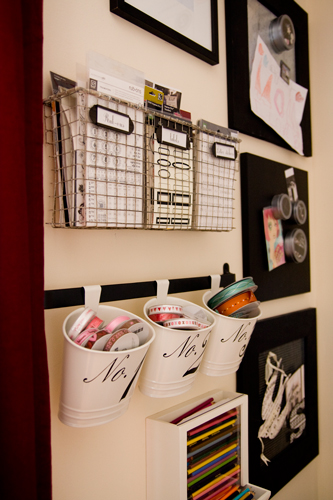 Panels
This is  super cute!  I would alter it a few ways, adding more organization and less clutter.  But, I like the idea.  It also looks like it is in a central location, which I really like.  To have the center section have a calendar, with pockets for organizing papers, etc would make this perfect.  The magnet board is a perfect solution for the fridge chaos that goes on.  I have a husband that has an unreasonable hatred for hanging papers on fridges, so it's a no-go at my house 🙂  But I would love a place to display the kids' artwork they are so proud of.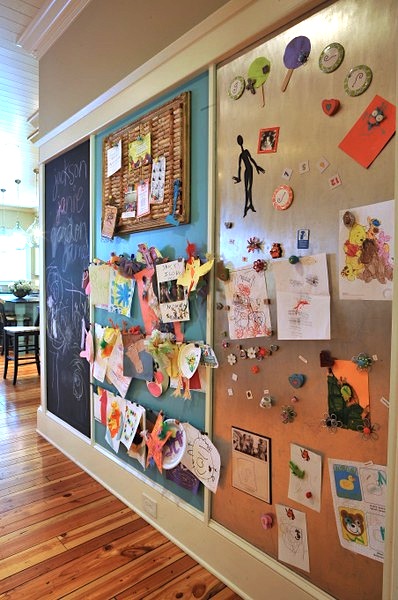 Small Space
And I really love this one, too!  They have managed to take a small wall and make it functional.  That is what I am looking for, as long as it can look good at the same time.  Very cute!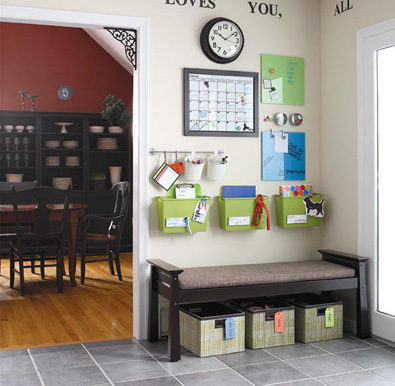 Individual Spots
Not all command centers need to be divided into sections for each family member, but it can definitely help keep things even more organized and also help teach responsibility. Each child gets their own hook (for coats and backpacks) and a whiteboard where notes and reminders can be left.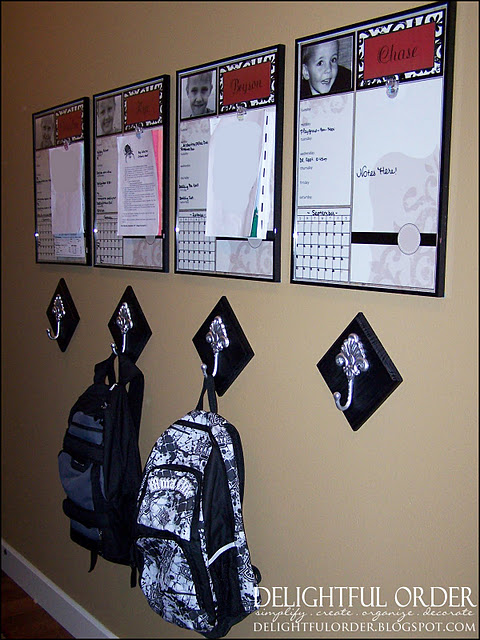 Calendar
You don't always need designated spots and areas to get things organized, sometimes a simple and accessible calendar works wonders! Here's a great idea for an easy calendar the whole family can see and use. The "next week" calendar isn't necessary, but it sure is helpful!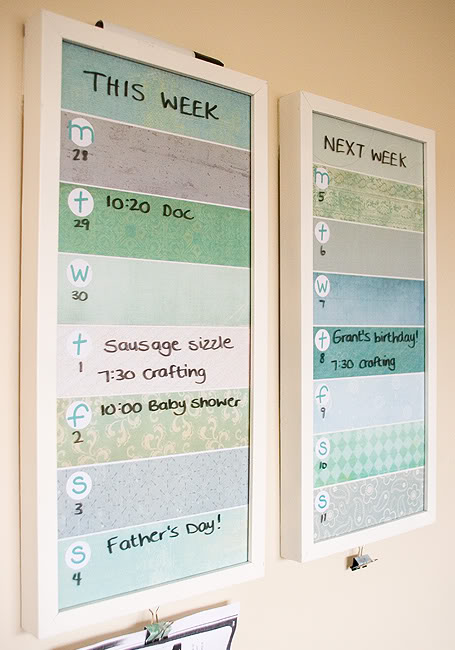 Boxes
If you're short on space, then this is a clever and space-conscious design. Simply make boxes for each member of the family where they can leave their things (like homework, letters, or business documents). A simple chalkboard or whiteboard above the boxes will let you keep notes and reminders in order.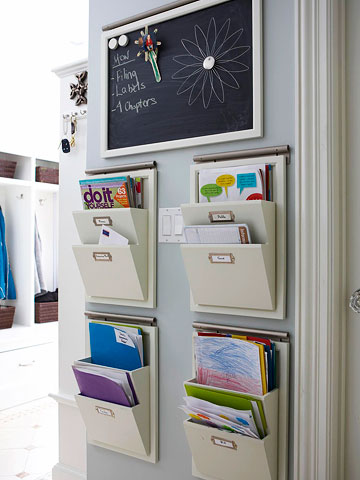 Corner
You may think that you don't have space for a command center, but you DO! Even if you've got a small unused nook in your home, you can convert it into a super effective command center! A cork board, boxes, and space to write note and reminders is all you need!