There's just something about handmade soaps! Not only are they extra pretty to look at, they're fun to make and even more fun to give away to those you love. If you want a lovely little gift idea that everyone is sure to love, try your hand at one of these fragrant handmade soaps. You'll love them for yourself, too!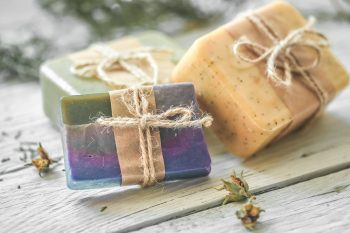 Fragrant Handmade Soaps
The best way to create a fragrant bar of soap is to be careful about the ingredients you use. The best-quality ingredients, including herbs and essential oils, make the most fragrant handmade soaps. There are four basic methods of making handmade soaps. They are: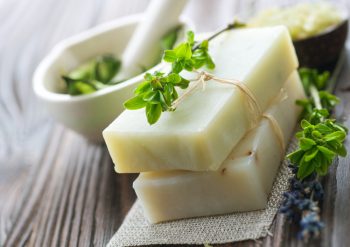 Melt pre-made blocks of soap from a craft store, add your own fragrance, and pour into a mold.
Cold process is the most common method. Oils and lye are blended together without heat.
Hot process is when the fats, oils and lye are cooked in a crock pot or low oven.
The final method is re-batching. Slivers from previously made bars of soap are ground together with milk or water and re-processed into new bars.
After handmade soap is poured into rectangular molds, make your own designs on the top of the soap instead of flattening it. Waves and curls look especially pretty after the bars are cut!
Try any of these ingredients for the most fragrant handmade soaps:
Coffee grounds make an earthy, exfoliating soap.
Lavender essential oil is a popular choice. Add some dried lavender flowers to increase the scent and add a pretty touch to your soap.
A citrusy soap is great for waking up in the morning! Try a combination of orange, grapefruit and lemon essential oils.
Herbs are wonderful in handmade soap. Try sage, mint, or other dried herbs you like.
For some fragrant handmade soap recipes that anyone can make at home, check out Natural Living Ideas.