WHAT!  You can paint a leather chair?  I wish I had known this about a year ago!  You can breathe new life into an old, and not-so-appealing leather chair with a little bit of paint.  Here is how!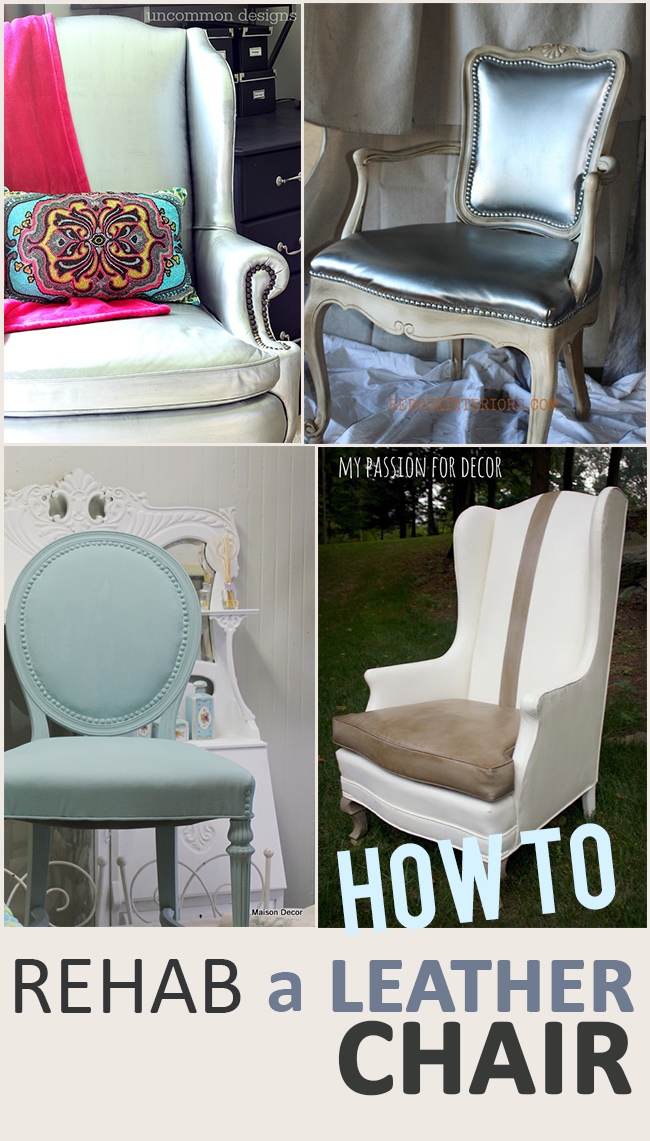 Rustoleum has a fabric/vinyl paint that can be used. Also, you can find a leather paint on turtlefeathers.net that is called angelus paint.
Clean the chair really good first.  This goes for most painting projects, as the paint adheres to the surface much easier.
Use a spray paint that is intended for vinyl surfaces.
Spray paint very light coats and let dry completely in between.  You can even use a damp cloth to gently wipe the surface in between coats to pick up any paint that has not bee absorbed
Paint many coats for best results.  This is a project that requires a little patience.  It is easier to get runs when spray painting vinyl or leather, because it is not a very absorbent surface.  Be sure to do more coats, but much lighter coats than you normally would on other surfaces.
Can you believe how easy this is?  What a great way to revive an old furniture accent!  I can't wait to do this for my new office.
There are other great ways to rehab a leather chair.  Check out these great projects!