Are you wanting to update your garage door but you don't want to spend a ton of money or energy? Then this article is for you!
Here are some amazing ways on how you can update your garage door with a coat of stain.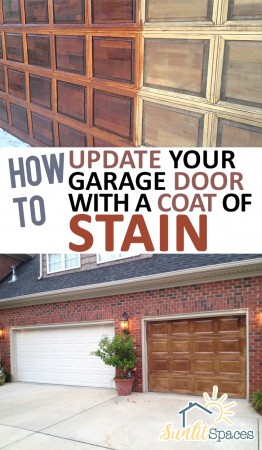 How To Update Your Garage Door With A Coat of Stain
Got a garage door that is fading or the color is looking a little lackluster? If the door is otherwise in great shape, you should definitely consider updating the color with a coat of stain.
Yep, stain! Gel stain, to be exact.
As you can see, gel stain can be used on wood, fiberglass, metal and other surfaces. It's thick and is non-drip, and it gives you a great uniform color you'll love.
Better yet, unlike other stains, you just paint it on and you don't need to wipe any off, so it's quick and easy.
What you need to update your garage door with gel stain:
1. power washer
2. gel stain in your choice of color
3. paintbrush
Power washing is the easiest way to prep your garage door before you stain it.
If you don't have a power washer, you'll need to hose it off with your garden hose, and then use a large sponge to scrub away any especially dirty areas before rinsing with the hose once more.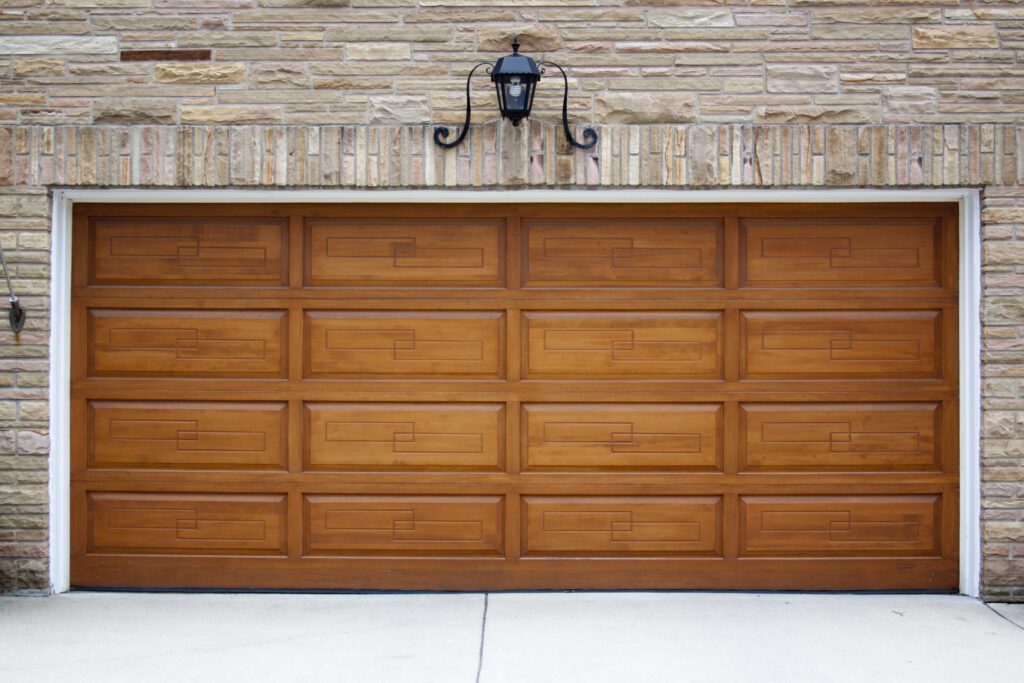 Once the door is thoroughly dry, you can begin to stain. Just use a paintbrush to cover small sections of the door at a time, brushing in the direction of the pattern in the finish.
Gel stain dries quickly, so this is why it is recommended to work in small sections.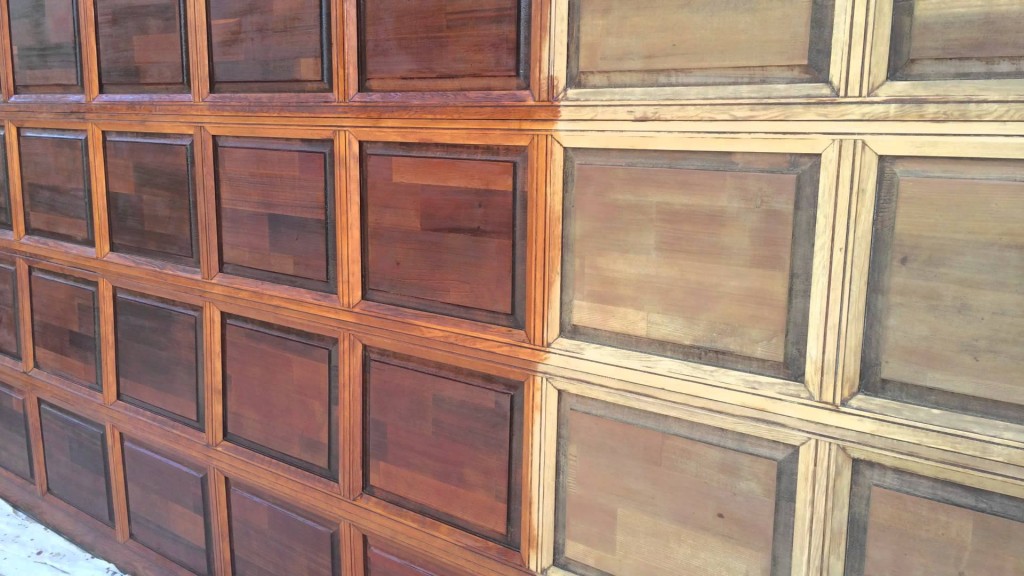 Once you have covered the door with stain, it will look like this: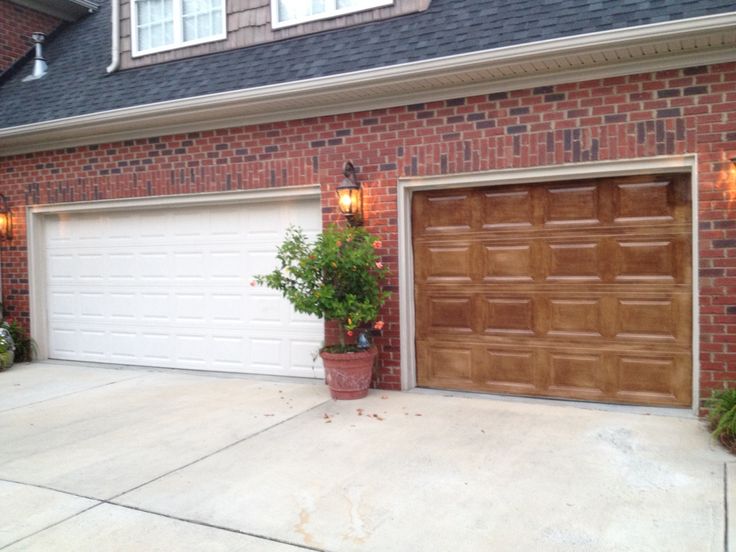 Looks amazing, doesn't it? The gel stain manages to give it a faux wood look. Gel stain can also be used to update your front door. For more front door ideas, check out this post on the 7 most welcoming front door colors.