Love Fixer Upper style and wondering how to use shiplap in your home? I've got ideas to inspire you! As you are about to see, shiplap isn't just a plain Jane way to cover a wall. Shiplap is more versatile than you may think, and you don't have to live in a farmhouse to use it.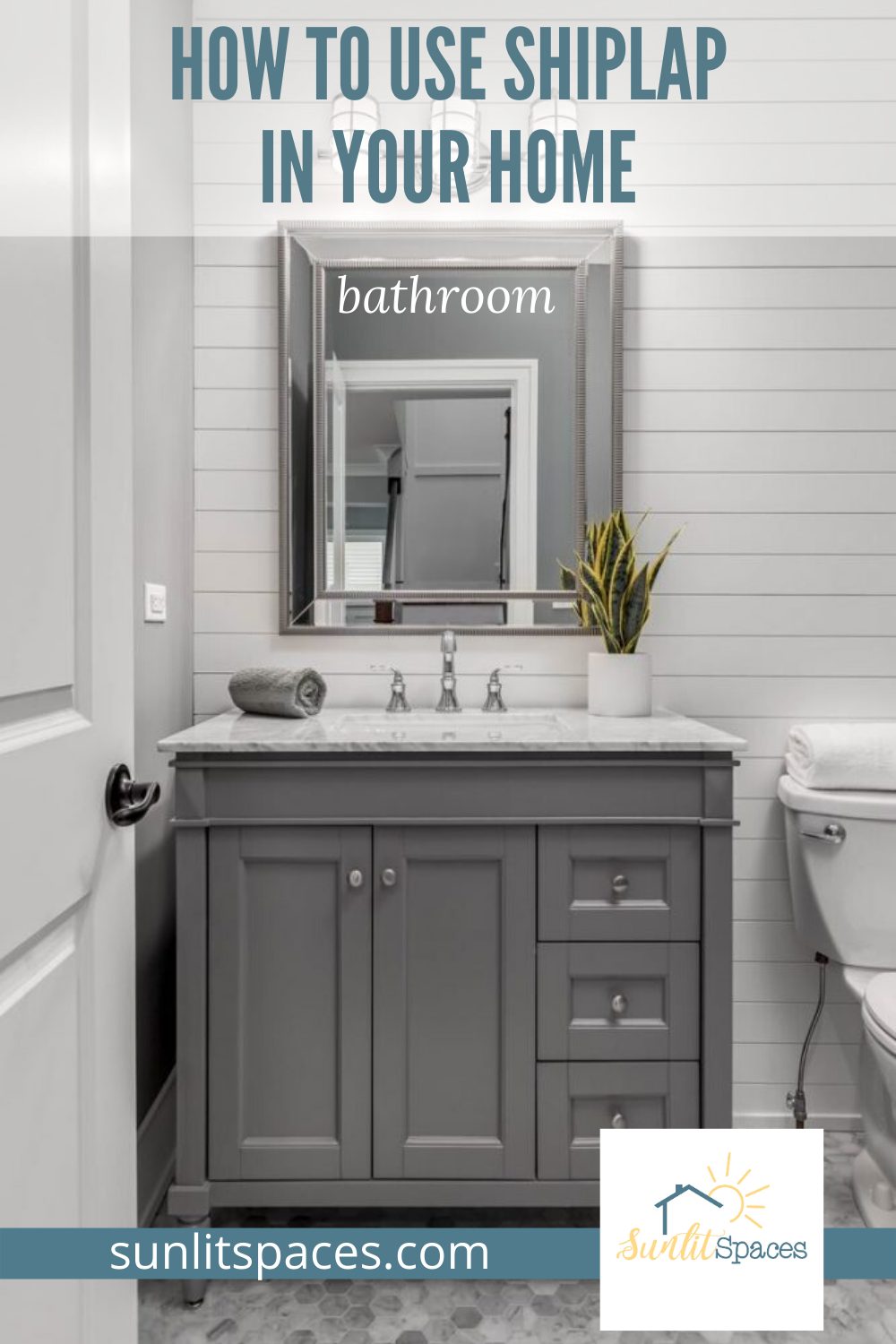 How To Use Shiplap In Your Home–In Every Room
Shiplap In A Sunroom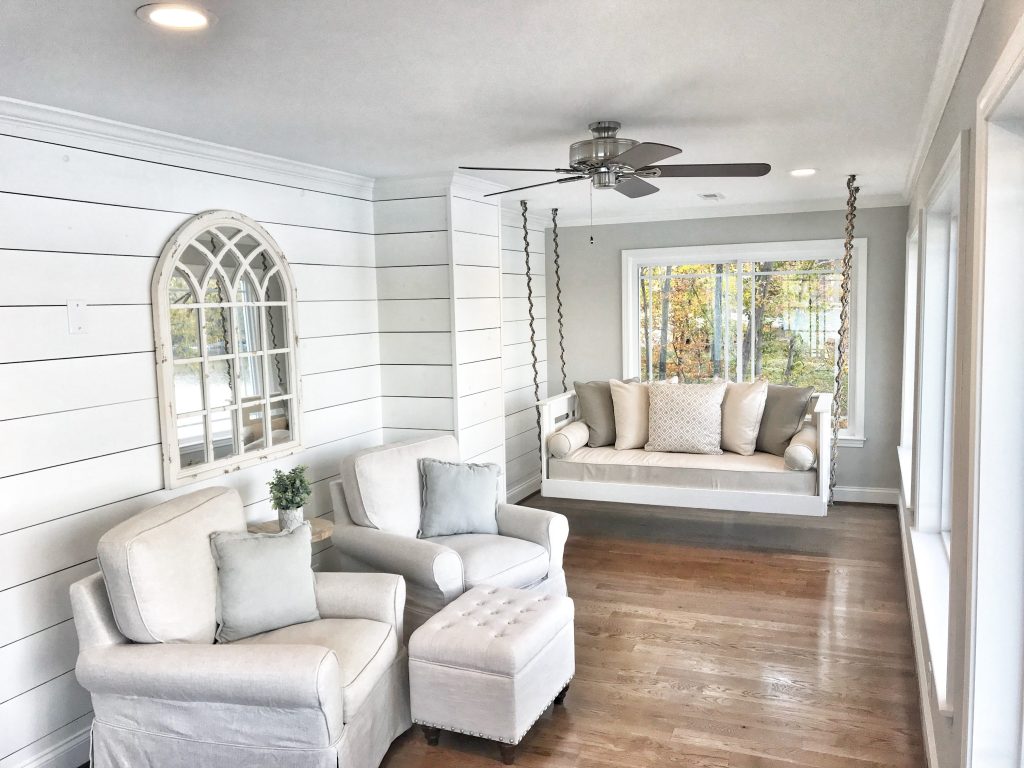 Shiplap is frequently seen in living room applications, but I love it even more in this sunroom. The antique white of this shiplap has a way of making the space feel welcoming and lived-in, which is just what you want in a room like this. See what else every sunroom needs!
Shiplap In A Living room
This living room space shows you two shiplap application styles many people love. The vaulted ceiling is planked with shiplap and painted white, which gives the space a beachy feel. Many people love to wrap a fireplace in shiplap, but how many of them leave the wood natural like this? Definitely a look to consider!
Kitchen With Shiplap Ceiling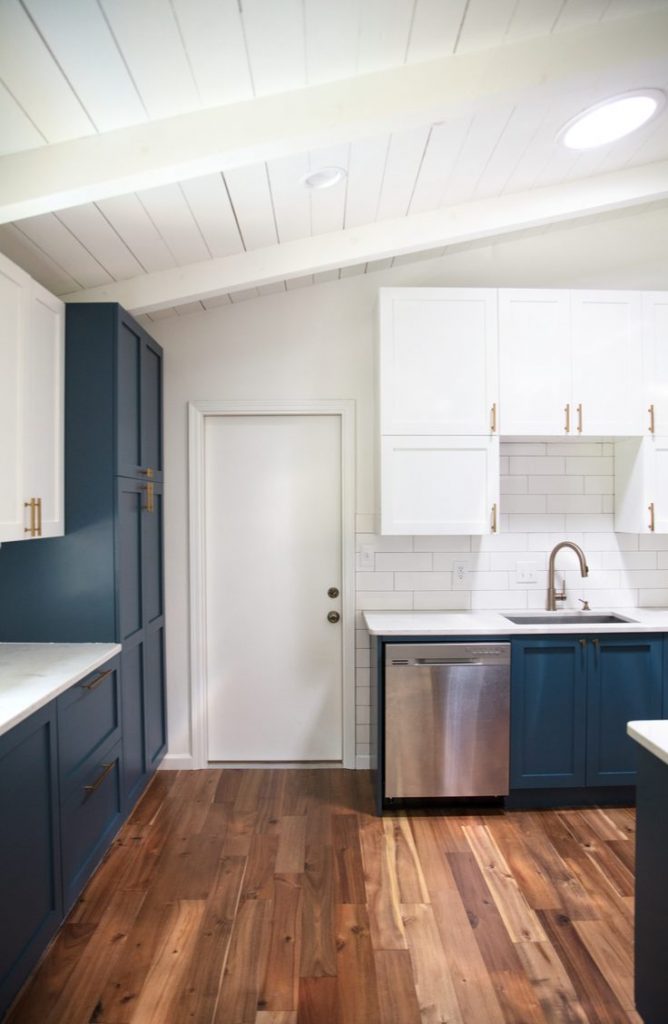 The kitchen also features the white painted shiplap ceiling that began in the living room. Paired with white upper cabinets and subway tile backsplash, the shiplap fits the room. The two rooms together feel lighter and airier!
Make An Entrance With Shiplap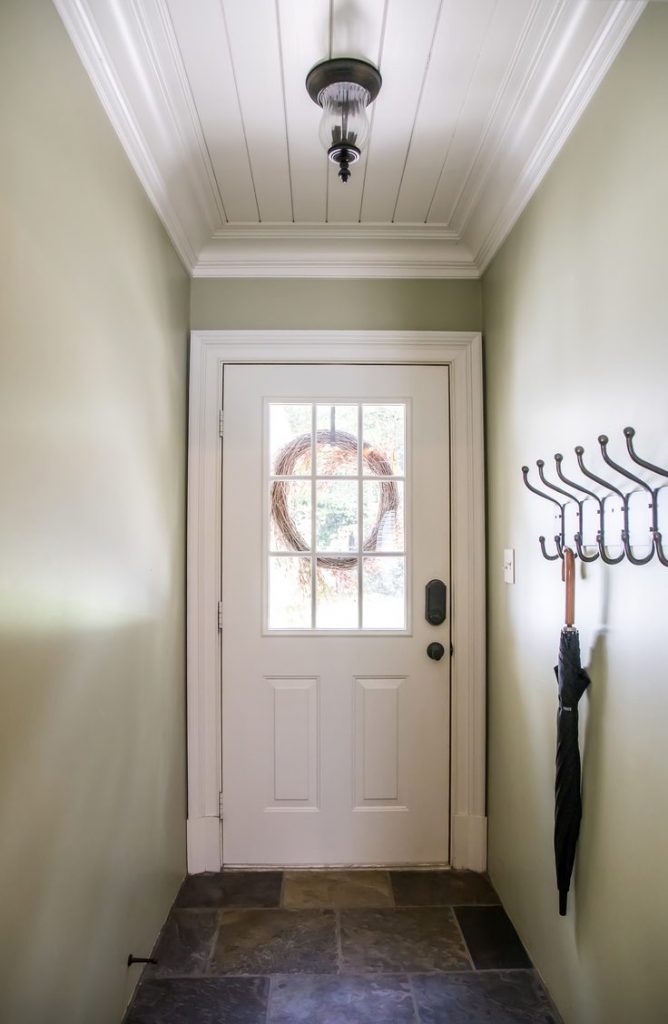 This entryway features a charming ceiling guests will want to look up to! What really makes it is the shiplap and crown molding. It's unexpected and amazing, all in one.
Use Shiplap In The Bathroom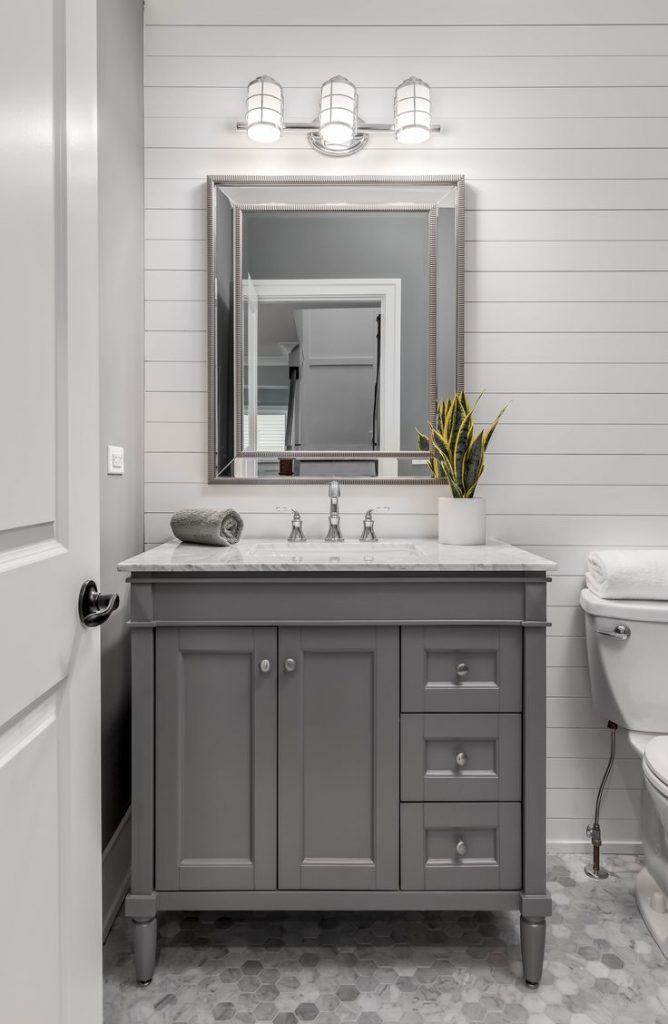 This bathroom would be pretty without the shiplap wall, but that wall makes it extra special. The mirror choice and light fixtures dress it up a little. So don't be afraid to use shiplap in the bathroom!
Make A Small Space Stand Out With Shiplap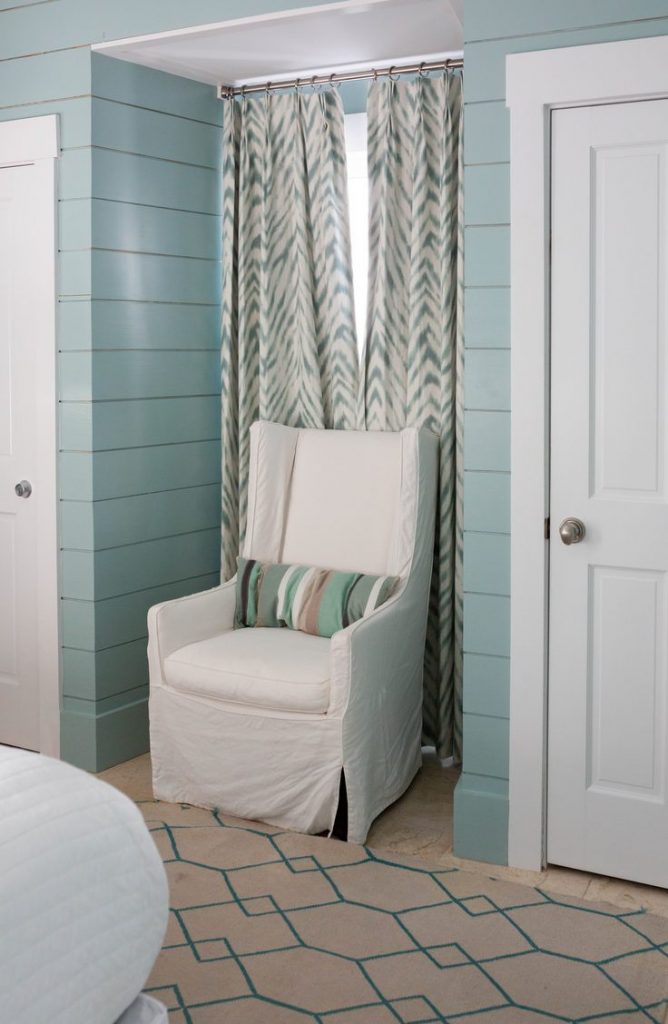 Here's a small sitting space in a master bedroom that really stands out thanks to shiplap. This example also shows that you don't have to paint shiplap white–use color to emphasize the space. I think this calming robin's egg blue is perfect for better sleep.
Shiplap In The Dining Room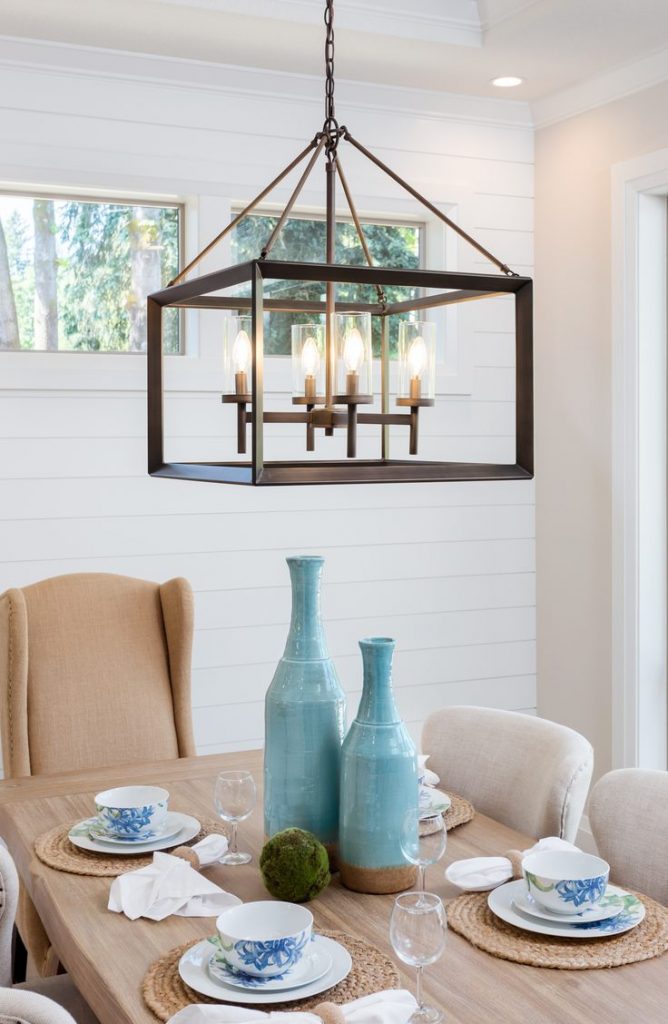 A white shiplap accent wall is one way to add a relaxed, beachy vibe to your dining room. However, it's easy to change up the color of the shiplap to change the mood of the room. What's your favorite color for a dining space? Find a similar rectangular chandelier for your dining room at Etsy.
Want a white shiplap wall you can do yourself? Buy white shiplap planks that are ready for install!