When you want modern farmhouse living room decor with a unique touch, don't run to the nearest department store. For modern farmhouse living room decor that really stands out, you want decor that's handmade with care. Check out these charming decor finds from Etsy!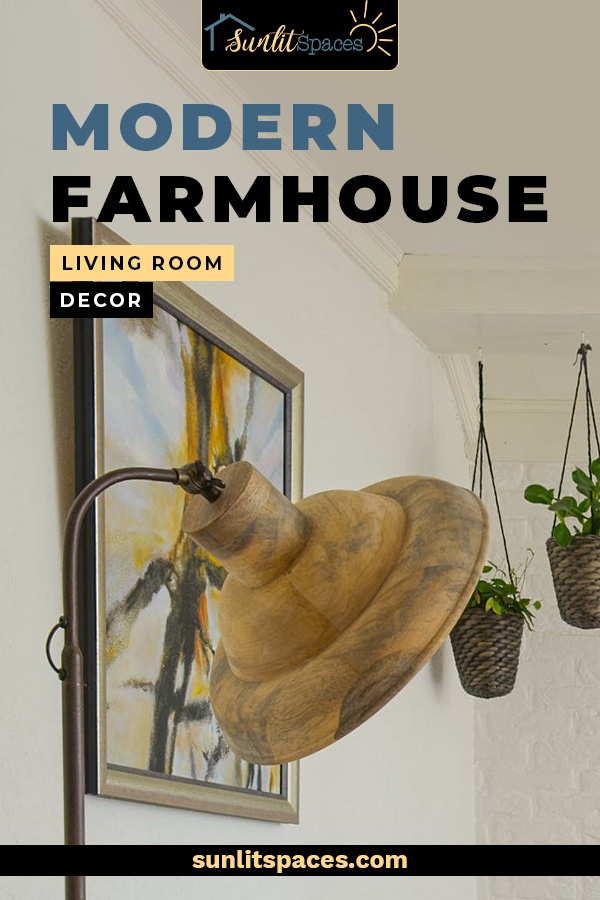 Modern Farmhouse Living Room Decor Found on Etsy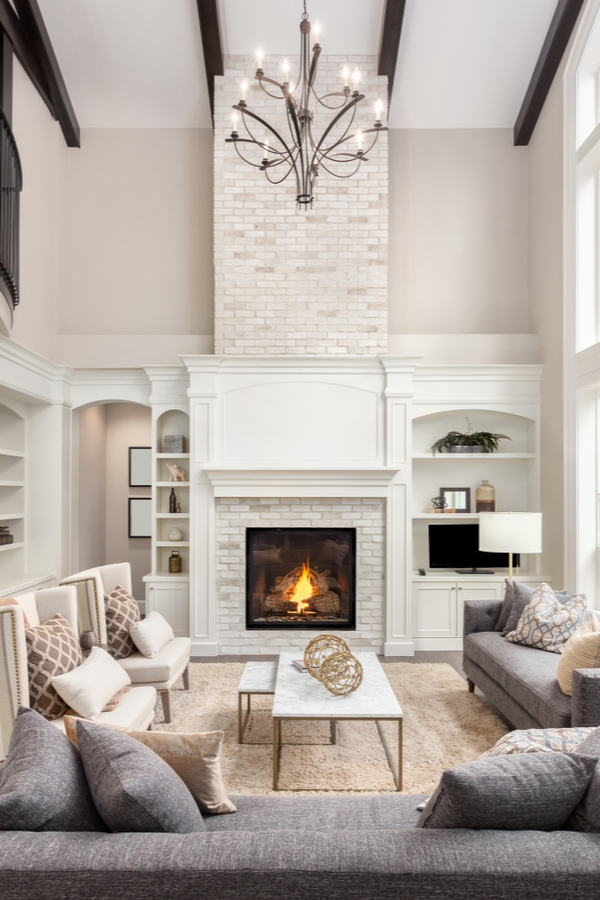 How to Search Etsy for Farmhouse Living Room Decor
Before you visit Etsy, take a look around Pinterest and other sites that feature modern farmhouse decor. This is to help you gain inspiration for the sorts of finds you are looking for. Love that chandelier above? How about the knickknacks on the built in shelves? Make note of the things you like, and then visit Etsy to make specific searches such as "farmhouse accessories," or "farmhouse light fixtures."
Now take a look at some of the things we found on Etsy!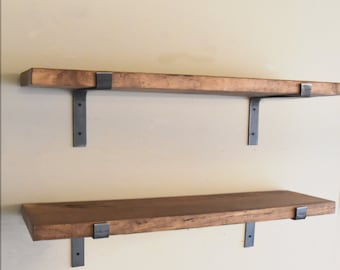 These rustic wood shelves look straight out of Joanna Gaines' farmhouse. They're perfect for any living room space. Display your plants, books, or favorite pottery.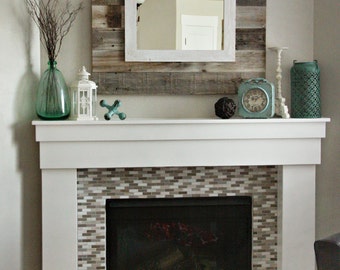 What do you think of this barn wood mirror from HC Woodworking's Etsy shop? We think it is nothing short of farmhouse fabulous!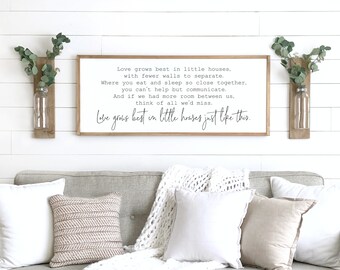 Visit the Etsy shop of CherieKay Signs for amazing farmhouse-style signs to display in any room of your modern farmhouse.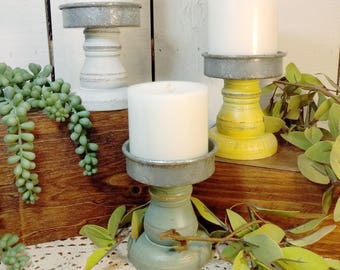 A stylish addition any modern farmhouse living decor is this set of metal and wood candle holders. They're so unique!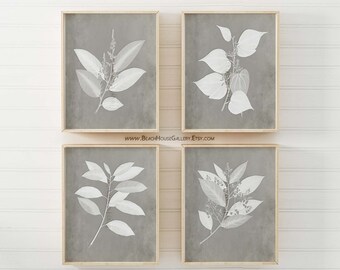 If you watch enough of Joanna Gaines, you know that it's rare for her not to include botanical prints in her designs. This set of botanical prints from Beach House Gallery are simple but spectacular.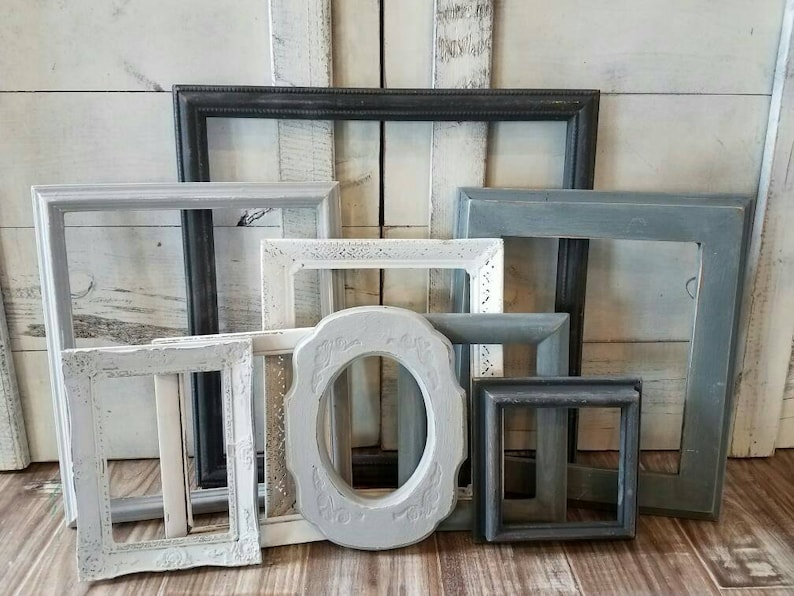 Need frames for a modern farmhouse living room gallery wall? Then you need to visit The Dezign Shoppe to see their gray picture frame set with definite farmhouse charm.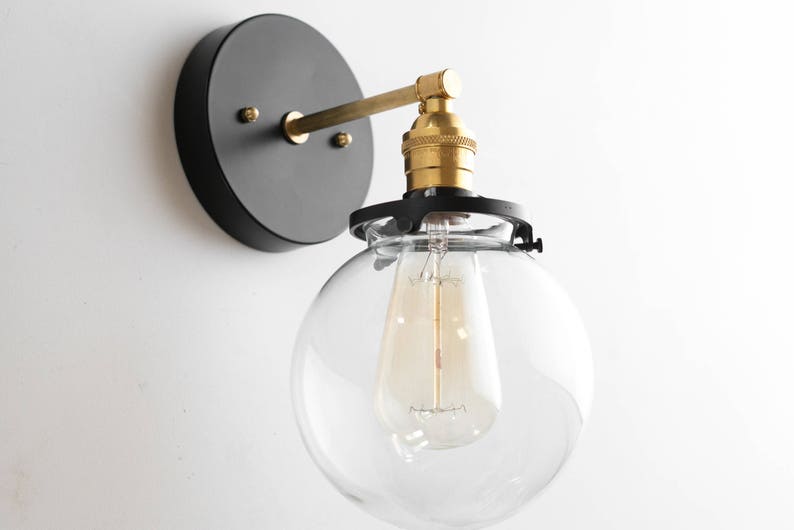 Someone needs these modern farmhouse wall sconces! You'll find them in the Mod Creations Studio shop.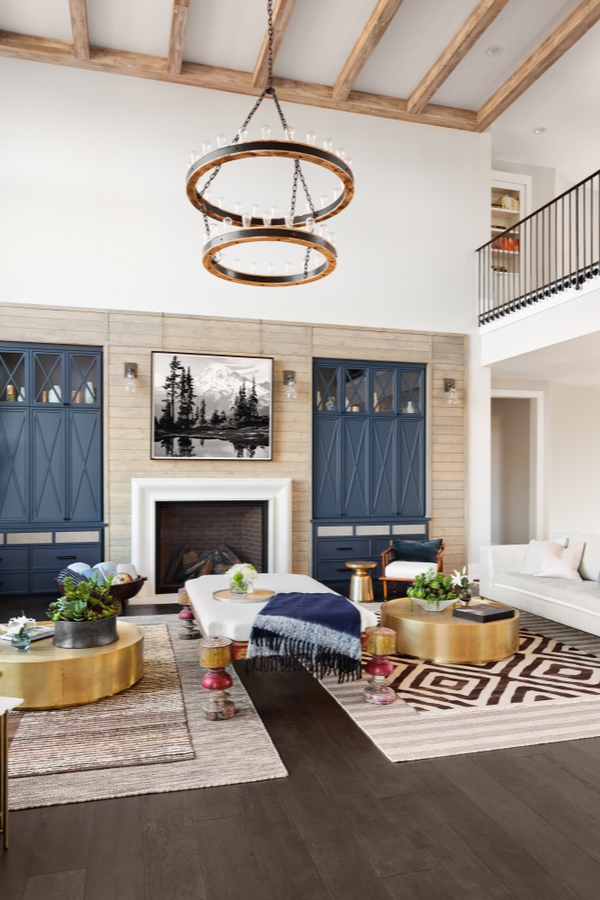 Interested in other living room decor ideas? Find out how to decorate your living room so that you can really live in it!