Ordering furniture online is convenient but risky. The furniture that looks like the perfect match to your existing furniture in the picture may not be an accurate match in real.
If you look closely when ordering furniture online, you'll see that there's always a disclaimer: The actual color may differ from the picture. However, if you've already ordered a piece of furniture and the color is completely off, you may want to know how to use laminate stain.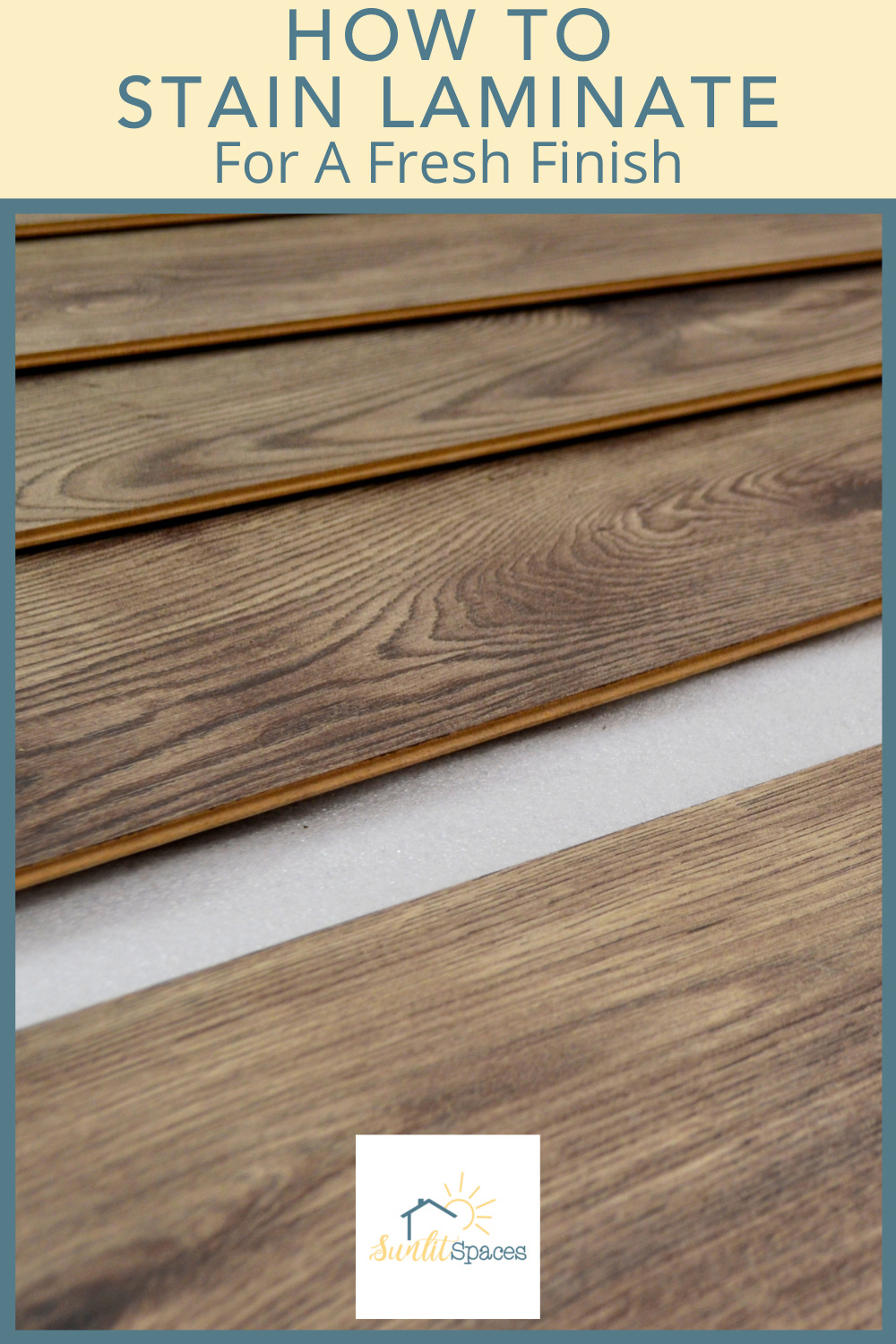 A common misconception about laminate furniture is that it can't be stained. However, that isn't true. Laminate stain will do the trick, and you can do it yourself without the need for any professional intervention.
What is laminate stain? Keep on reading. You will be surprised. As with most things worth doing, it's all in the effort.
If you want to stain your new piece of laminate furniture to match it with the rest of the furniture in your home or altogether change how your current laminate furniture looks, you've come to the right place.
This blog post is your ultimate guide to staining laminate. Let's answer your question – how to stain laminate!
Why is Staining Laminate Not as Easy as Wood?
The primary reason why there's so much confusion and uncertainty surrounding staining laminate is that it's not real wood.
As it's not really wood, it doesn't respond well to stains and paint, and that's what makes staining laminate a bit challenging.
Wood is porous that absorbs stain and responds to staining extremely well, but laminate isn't porous. It explains why it's difficult to stain laminate with regular stains that you can use on wood. You will need a laminate stain.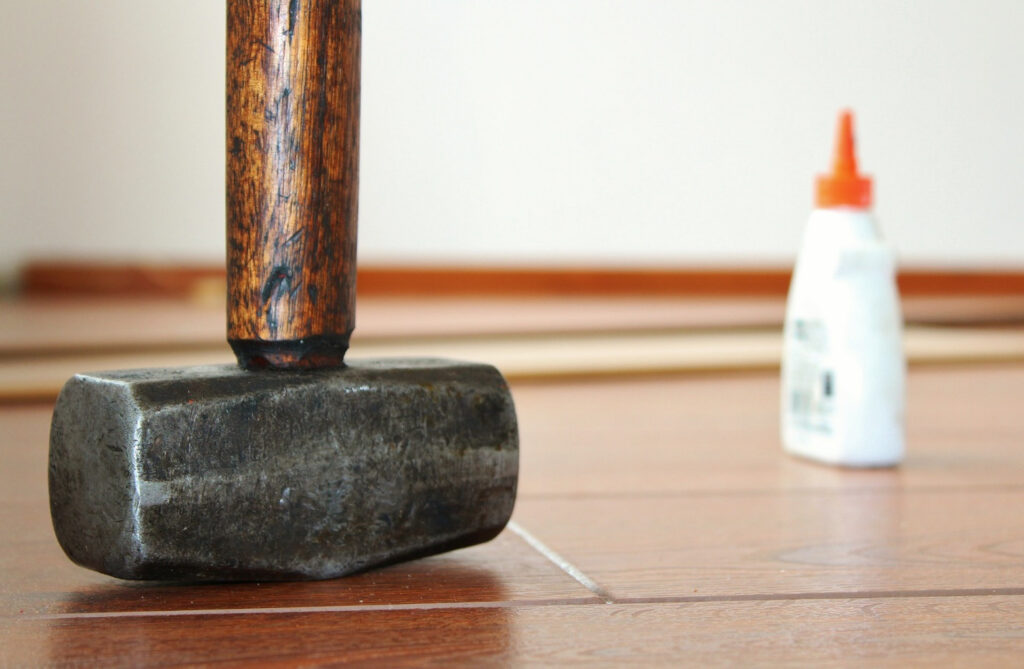 How to Use Laminate Stain
The question that many homeowners want an answer to is how to stain laminate? When staining any surface, the common practice is to sand the surface before staining it. However, in the case of laminate, you can stain laminate without sanding it.
You can stain laminate in two ways; use a gel stain or latex craft paint. Whatever you decide to choose to stain your laminate furniture, the most important thing is to prime the surface.
Without proper primer, the laminate staining would be an utter failure.
Let's see how to stain laminate and understand the nifty details of the process.
Priming the Laminate Surface
As we've already mentioned earlier, laminate doesn't hold the paint well. It's because of this that staining laminate isn't as straightforward as wood. When you're staining laminate, priming is one of the most important – or say crucial, steps.
The primer will form a coat on the surface that'll hold on to the paint or stain. Without a primer, you're most likely to observe bubbles on the surface as you paint.
These bubbles will keep forming because the paint wouldn't adhere to the surface.
Even if you manage to paint without the formation of bubbles, the paint coat may peel off under the slightest of pressure. The reason is the same – the paint hasn't adhered to the surface.
Priming ensures that the stain or paint coat stays intact and looks even and aesthetically appealing.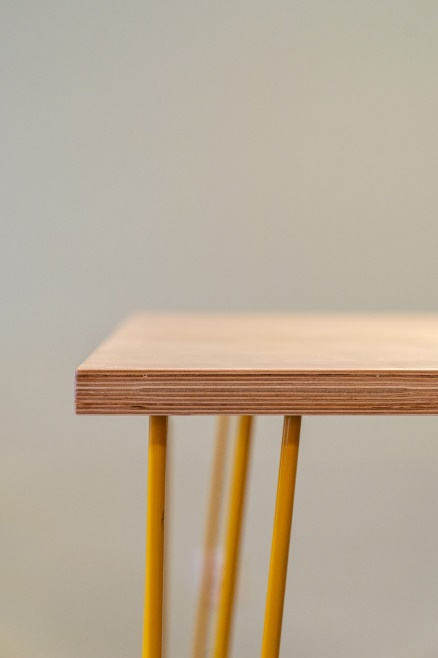 Gel Staining
Gel stains are not like the regular stains you use on wooden surfaces. It sits on the surface and doesn't get absorbed. Gel staining is like painting a stain coat on the surface of your laminate furniture to make it look darker. It doesn't cover the surface fully like grain paint.
When gel staining your laminate floors or furniture, the first step should always surface prep. Your surface should be thoroughly clean, and there should be no dust or residues on the surface.
If there are any, your coat won't appear smooth.
The Staining Process
Once you've cleaned the surface, apply a coat of primer and let it dry for about 48 hours. After the primer is completely dry, dip the paintbrush into the gel stain and apply it on the surface in the direction of the grain.
Take a generous quantity of stain on the brush and then spread it out in even strokes. Make sure that the layer of gel stain is thin and uniform to give your laminate surfaces the appearance of real wood.
Let it dry for 48 to 72 hours.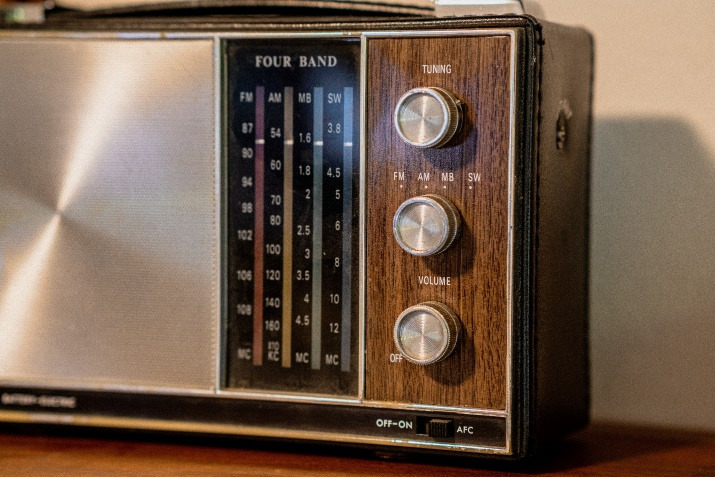 Paint Staining
Another way to stain laminate is to use regular latex grain paint. However, you don't have to use the paint as is when you're staining laminate. You don't want the laminate surface to look paint-coated.
Staining is different than painting, and that's where the real challenge lies.
The first thing you need to do is find the color you want to use to stain the laminate surface; whether it's the tone of your existing furniture you wish to match, or is it an all-new shade?
Once you've got the color inspiration, compare it with the laminate surface you plan to stain and see what's missing.
For example, if your laminate surface looks white-washed and you want it to have the yellowish-pink wooden stain, you'll need to mix yellow and pink paints and then tone it down using brown paint.
Once you've achieved the target color, you need to dilute it. If you don't dilute it, your laminate surface will appear painted and not stained. Add enough water to your paint mix that the mixture becomes somewhat transparent.
The Staining Process
To make the laminate stain work, dip a rag in your stain and squeeze the excess. You would want your rag to be damp with stain and not wet.
Apply the stain on the laminate surface in long, even strokes in the direction of grains – just like you did with a gel stain.
The difference in color won't be prominent just yet. It'll take several coats. Keep applying coats till you achieve the desired color.
Pro Tip: Let the coat dry before applying a new coat. The color will change upon drying.
The key to staining laminate without sanding is patience. Since you won't achieve the color you desire immediately, you'll have to wait. Staining laminate is a long process. Each coat takes at least a day to dry completely.
You'll have to wait that long after every coat. But the best thing is – there really is a laminate stain! No matter how many times people told you that laminate couldn't be stained when you asked how to stain laminate, the truth is – laminate can be stained. It's just a lengthy process!