This was such a fun project, and now I want to upholster or reupholster everything!  So fun to make something that looks so great, and it wasn't even hard. Here are some step by step tips on how to upholster a bench.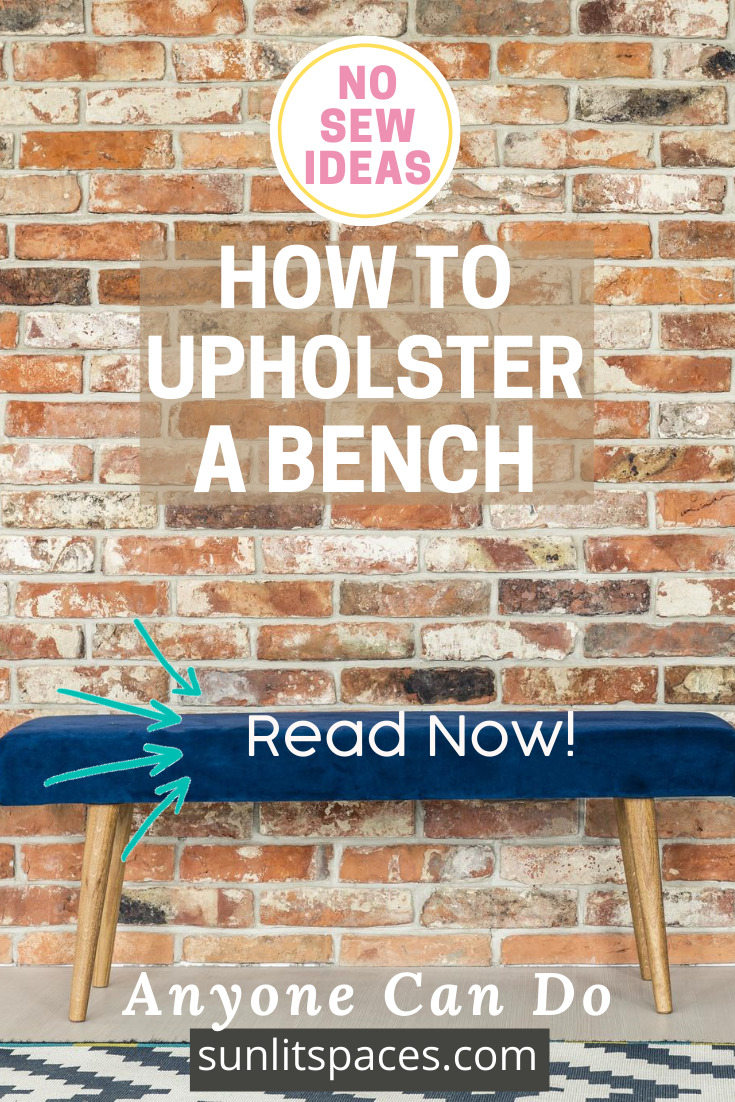 How To Upholster A Bench
We did some playroom benches with baskets for toy storage. We wanted a bench seat, so I started looking for fabric. Because this is in the playroom, I wanted a durable fabric that would clean up nicely. I found this site, I Heart Organizing and she had done something similar to what we were doing. They bought the benches from IKEA, which is a good option if you don't have a master woodworker living with you, like I do:)
So, my husband designed and constructed these benches. To make the bench seat, we cut a piece of particle board to the size of the benches. Then, I went on a search for foam. The foam would have cost over $120 dollars from the craft store (yikes!) so I went to Lowe's and I found some 3-inch "multi-purpose foam pads" that are usually used as foam beds for camping. $19 dollars each, and I only needed 2. Score!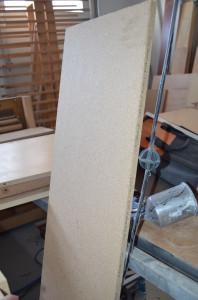 So, after cutting the particle board to size, we measured it perfectly, and my husband cut the foam to size. This can also be done by tracing the shape of the board to the foam. My husband is meticulous with the measuring tape, so we went with the science of that:)
Once it was cut to size, it was time to upholster. This is where you'll need a staple gun.  We placed the fabric face down, with the foam over and the particle board on top.  We wrapped the long side up, being careful to keep the fabric straight.  It is best to use a pattern that either doesn't have to be straight or has a linear pattern that can easily be made straight.  Be sure to do this on a hard surface, so you can get nice straight lines, etc.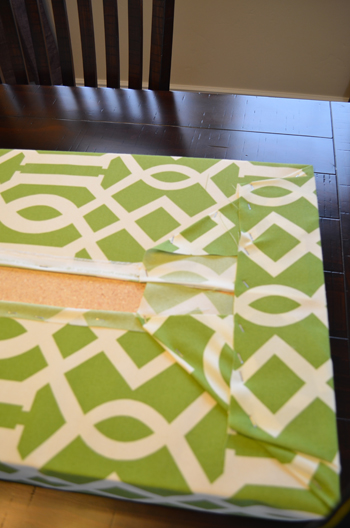 After the first side is folded and stapled, TIGHTLY pull the other side up, cutting out any slack at all, and even pinching the foam somewhat. Then, take the ends and wrap like a present, tightly pulling the fabric up and stapling. Be sure to do it tighter than what you think, because after you sit on it, it will loosen up, somewhat.
Ta-da!