If there's one place in my home that needs organization it's the toy room. Maybe my kids just don't clean up well, or maybe the toys are just too fun, but I feel like it's always messy and disorganized. Getting everyone together to pick up after themselves teaches them a good lesson, but it can be exhausting. I decided to save myself the trouble by getting some organization tools that will help them remember to stay tidy without me having to remind them all the time!

1. Toy storage
This bench was modeled directly from her adorable playroom. We found the ideas from I Heart Organizing, I wanted to choose a different fabric than her, but she found such a great color and pattern at a terrific price! My husband built the boxes, but you can also find ones similar at IKEA. The baskets fit a lot of toys and are a perfect toy organizing solution. Here is a link to her site with other great playroom ideas.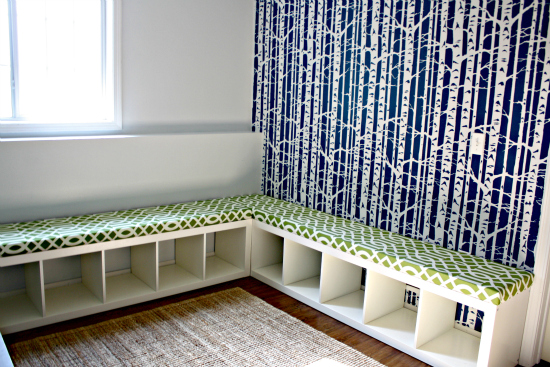 2. Door hanger/shoe organizer
Love love love this! And I could have added 2 more "loves." This is perfect for storing art supplies and other small kits that you don't want lost. We have moon dough and stamps in there, art supplies, small Lego sets, and even a section for manuals and instructions for the toys in the toy baskets. $10 at Lowe's.  I only wish I had more doors.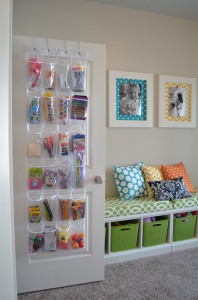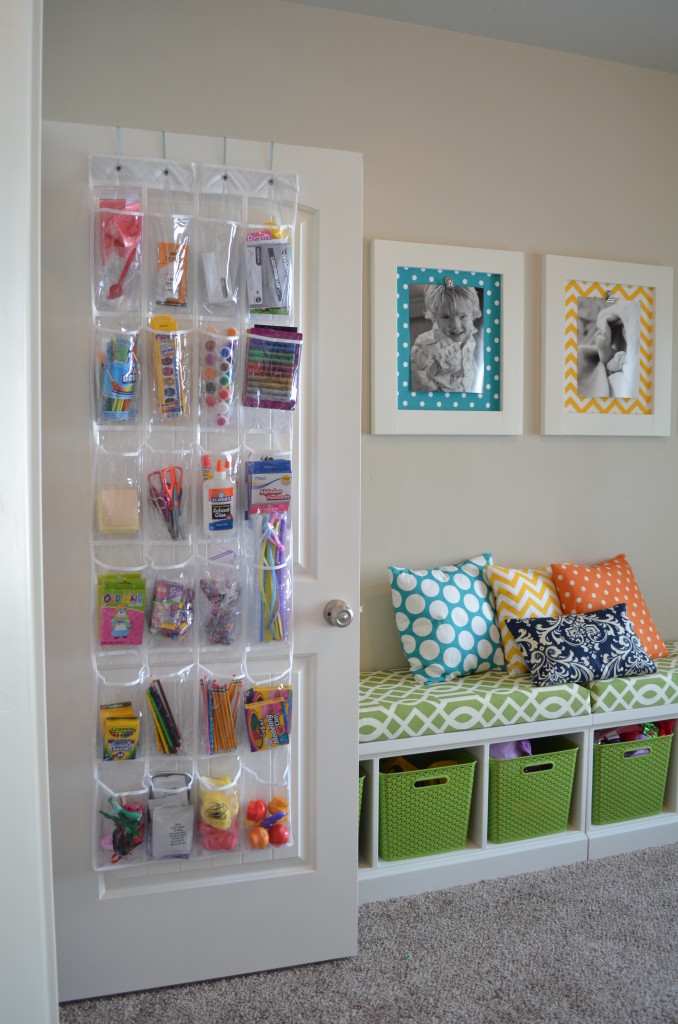 3. Crate Bookshelf
I could have done more storage that looks neat and tidy but I didn't want a playroom without any toys in sight! This breaks up the room, gives the kids a place to put toys that they want to see or play with later, but while still being somewhat organized. I love it. $21 and 2 cans of spray paint. Awesomeness.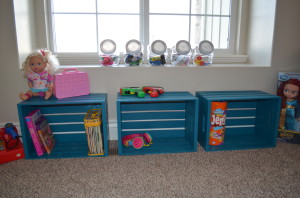 4. Jars for small toys
We use these for small cars/trucks, discs to disc guns, Polly pockets, bead jewelry crafting kits, and the list could go on forever. These are the small toys that get stuck at the bottom of a toy box and never seen again. This has been a great addition to our playroom. I am planning to put chalkboard contact paper on the lids for labels, but I have been too busy writing this post. 😉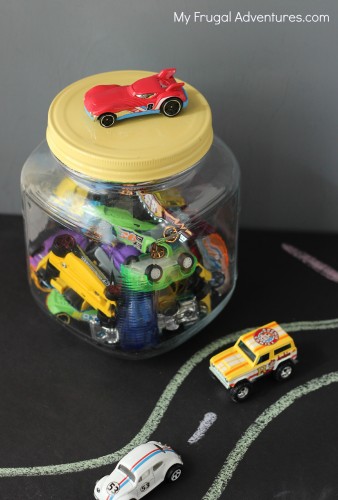 5. Hanging art supplies
We need all the space we can get in our small playroom, so "wall storage" is crucial. I found these great planters in the kitchen organizing section of IKEA. Pretty sure a plant is supposed to go in there, but we have chalk, erasers and magnets in there and it is in perfect reach of artistic 6 year olds at our house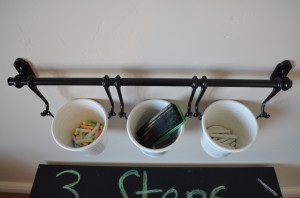 .
6. Alphabet Cubby System
This is such a great idea! It not only teaches your kids to be organized, but it also helps them learn the alphabet. At first, it may be difficult to get organized like this at first, but once you get used to it then it's not a problem at all!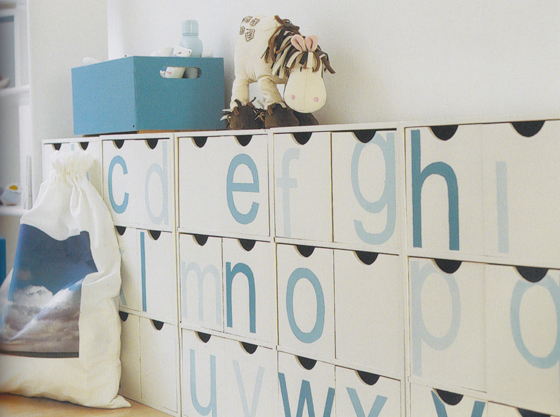 7. Curtains
This idea is great if you want to get your toy room looking neat and tidy in no time! Build curtains around your toy boxes and bins so that, when play time is over, the kids just need to put the toys away and pull the curtain!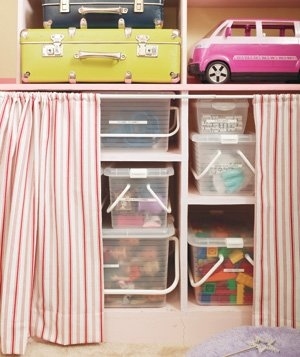 8. Nesting Tables
These tables are great because they can be used by all your kids and are easy to organize and store away. You can also paint them bright and fun colors so that they add a touch of life to the room as well!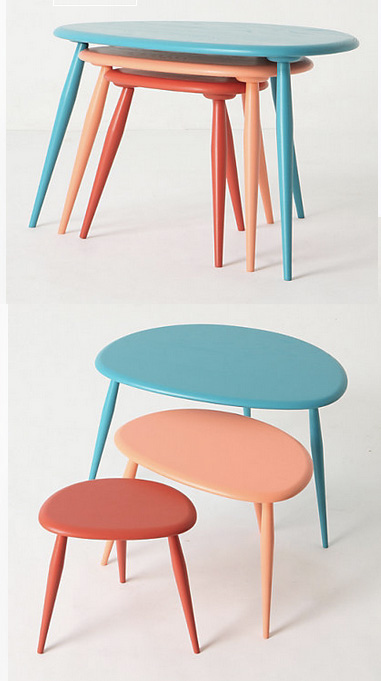 9. Storage Chairs
If you have a small playroom and toys that seem to never have a place to stay, then consider these cute and fun chairs! They act as chairs and storage so things always have a home. You can even get more organized and assign a chair to each kid so that they have their own space.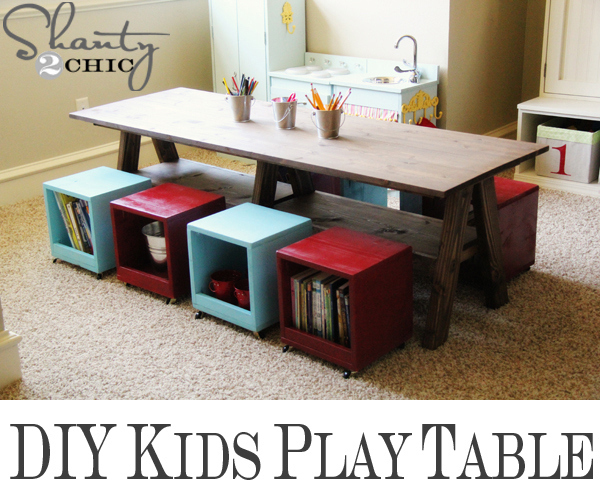 10. Wall Basket
These baskets are awesome because they can store toys but they also look awesome in the playroom! Make sure to hang them low so the kids have easy access to all their things. Again, designate one basket for each child in order to keep things neat and organized!