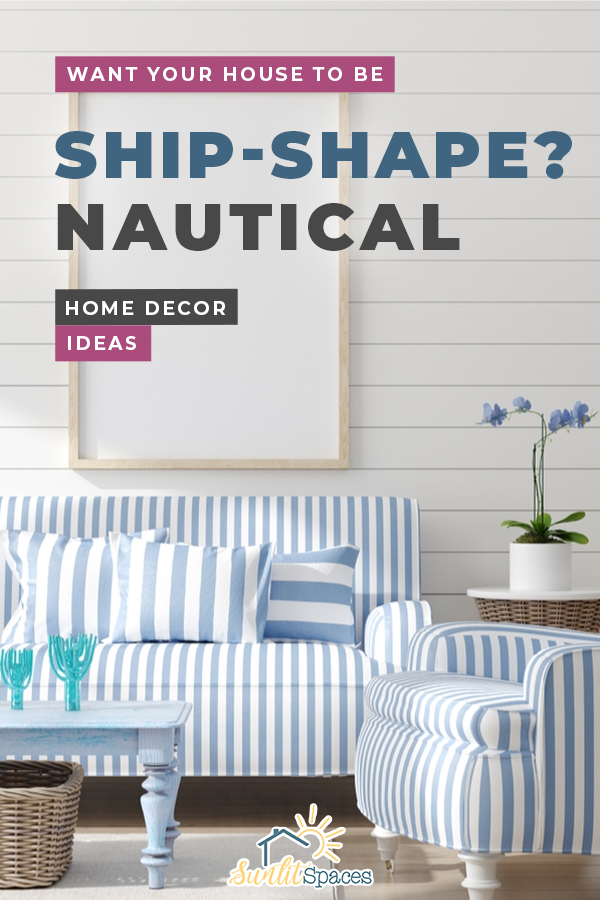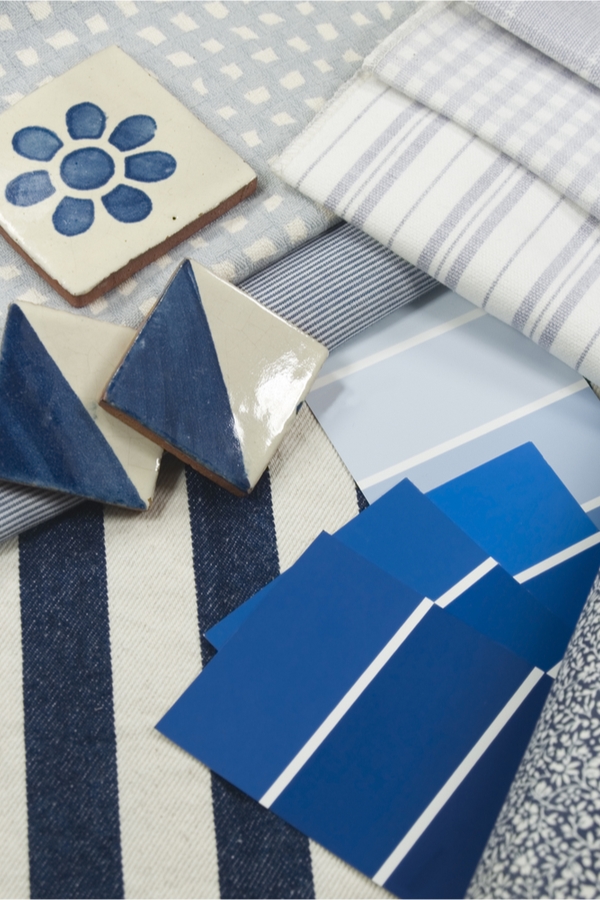 For a house that's truly "ship-shape," you need nautical home decor ideas you can implement in your own home. Don't worry about whether it's on trend, because nautical decor will never lose its appeal! If you want to create a space that always feels like the beach is just a short distance away, check out these nautical home decor ideas anyone can use.
Nautical Home Decor Ideas
So just how easy is it to incorporate nautical decor in your home? Really easy! If you just start with navy stripes, bold blues, and playful beachy-themed prints, you're most of the way there. There are many places to find fun nautical home decor accessories, including Amazon.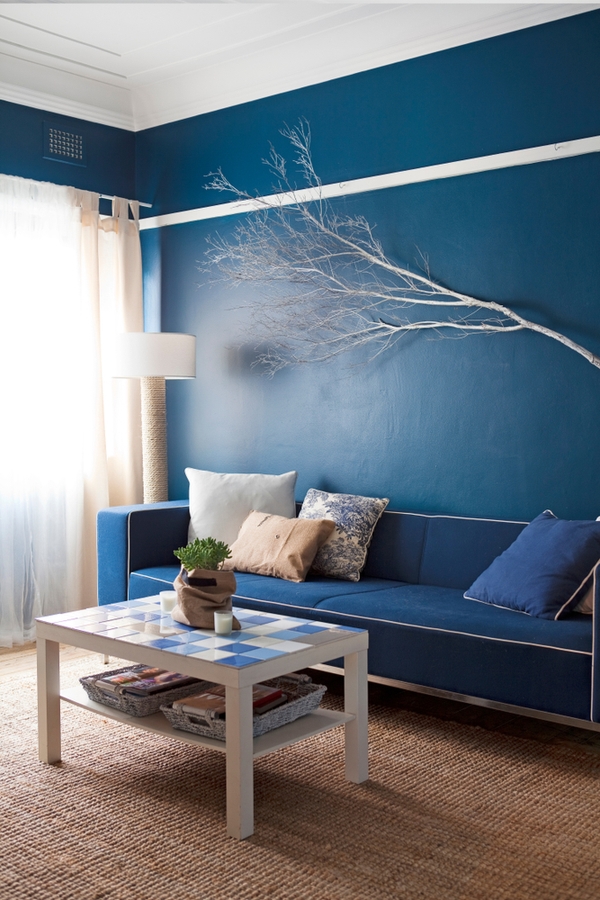 Bold Blues
If you choose to decorate your home in nautical style, bold blues are a must. There are a lot of great shades of blue to use, it just depends on what you like best. This is an example of how well a set of bold blues works together, so don't be afraid to use a few different shades in the same room. A stand out part of this space is the wall color paired with bright white trim. A simple piece of white driftwood looks amazing mounted against the bold blue wall.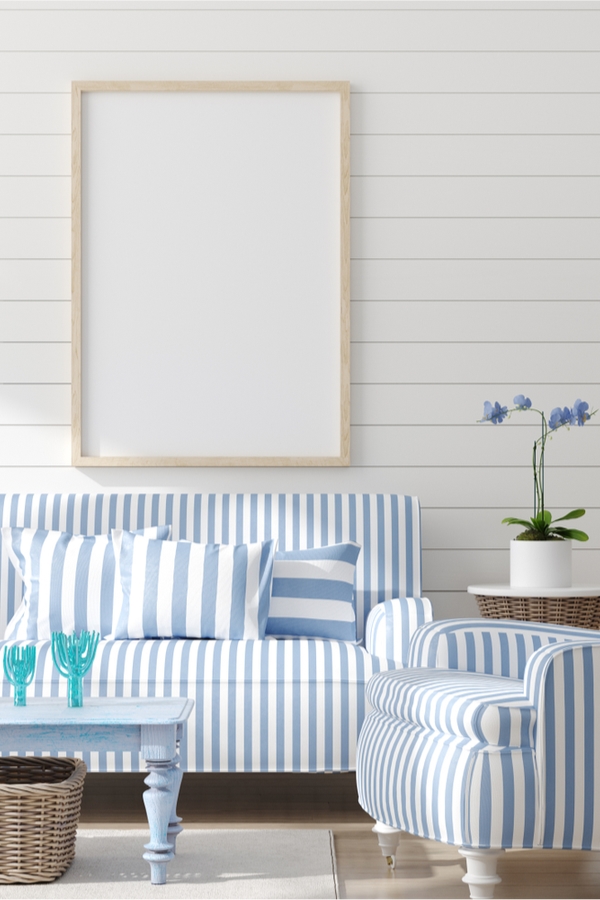 Stripes
Blue and white stripes are a must in a nautical-themed space, but they don't necessarily have to be navy! The lighter blue stripes in this room coordinate with the coffee table. The lovely blue orchid is a nice touch, and the natural wicker elements add extra interest.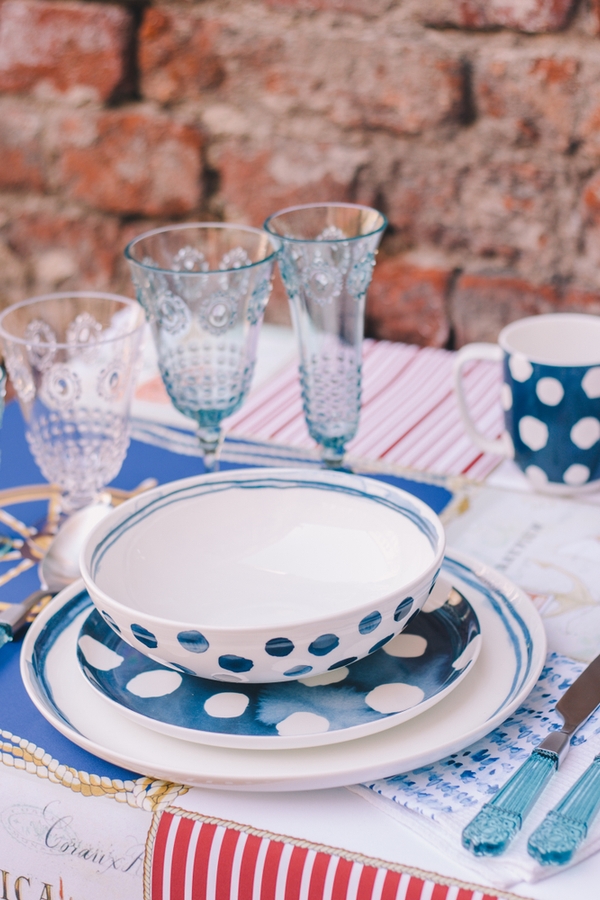 Beachy Prints
Beachy prints take a lot of different forms, which just means you have a variety of ways you can use them. From dishes to textiles to wall art, there are so many options to love. As an example, the nautical table setting above shows that polka dots make a fun pairing with traditional stripes. And you can always add red, turquoise and gold to your color scheme.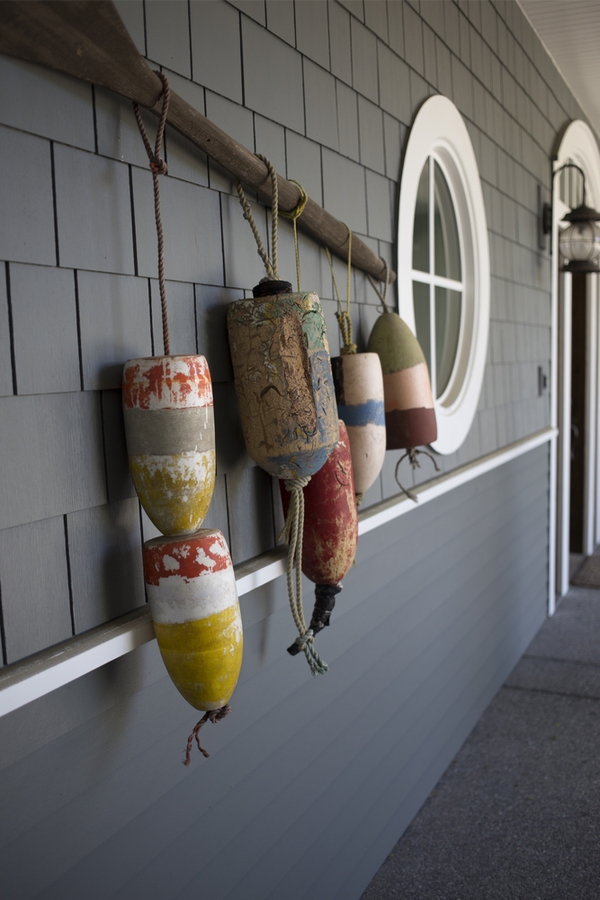 Nautical Implements
Just as modern farmhouse style tends to use vintage farm equipment in out-of-the-box ways, nautical style puts a spin on nautical implements. Think of mirrors trimmed in rope and anchors or ship's wheels as wall art. This homeowner used an oar and several vintage buoys to adorn the front porch. What a charming welcome!
Don't miss our post on vintage cottage beach decor for more nautical home decor ideas!