I am on my way (after this post) to the fabric store to buy burlap.  And I don't even have a plan.  I just really want to do something with it so I was researching some ideas this morning and I found some lovely burlap creations that I looove.  Click on to check these out!

I am IN LOVE with this wreath.  Isn't it pretty?  So gorgeous for Christmas.  I love it the way it is, but you could put any color bow with it and have it be stunning.  I want one.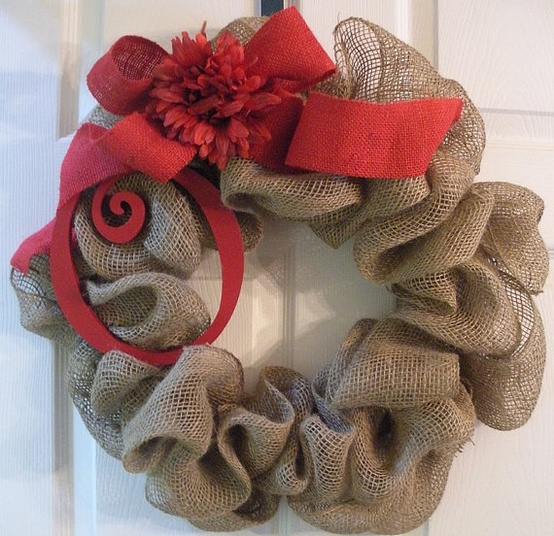 I have seen multiple table runners made of burlap.  Some have monograms on them, and they are really fun too.  I love the way this one ties on the end.  It really adds an elegance that burlap usually lacks.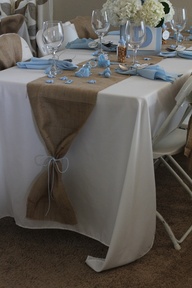 I am a sucker for centerpieces and I am pretty gitty over these.  I can't wait for spring so that I can put together this wonder.  Love the limes, love the flowers, love the ribbon, love the burlap.  They are perfect for a spring party, aren't they?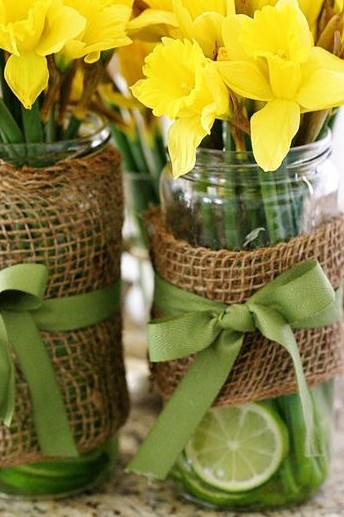 Speaking of party, aren't these fabulous?  A little fancier than the summer BBQ that we usually throw, but that is why I love burlap!  You can dress it up, or dress it down and it is divine.
This monogram sign with weathered wood and burlap is a really neat accent.  Monograms are "in" right now, I am noticing.  My husband usually resists this pretty hard, he won't even buy a shirt with a logo or where the brand name is apparent, BUT- he just talked about getting a big "H" for an area of our house.  We just might do it.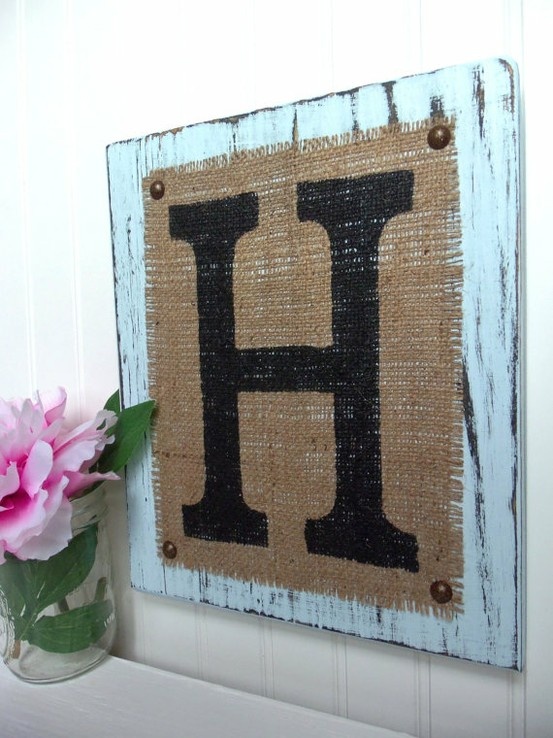 Burlap organizer!  How cute.  Love the pockets for pictures, mail, important documents, and you could hang a few hooks for keys, etc.  Cute for a mudroom or kitchen.
These are cute!  I have painted and decorated wooden or cardboard letters before, but these are so cute with the burlap.  It would actually look great in my baby's nursery, since it is an animal/jungle theme.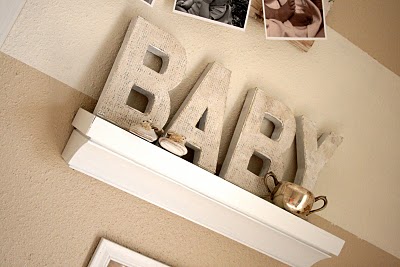 I love these, or this idea.  Burlap stockings!  We bought our stockings when it was my husband and I.  Then we had child number one.  Added a stocking.  Then two, and three.  So, all 5 of our stockings are mismatched and one day, they will all match.  Probably not until our family is done, which will be about one baby from now:)  You could do so many great things with this idea, with Christmas establishments and monograms, etc.  I really like this.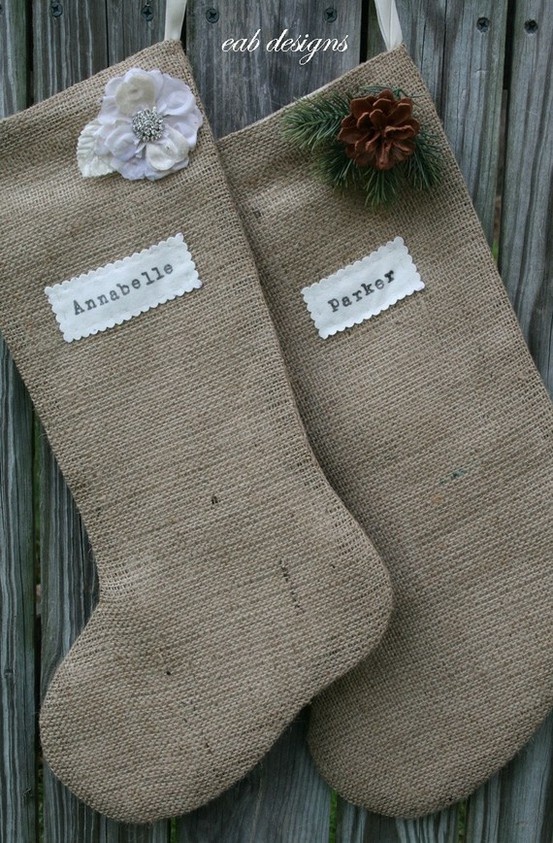 This idea is a keeper.
What a fun idea.  This is great for making candles that are not exclusively for Christmas fit in to your holiday decor.  Simplistic.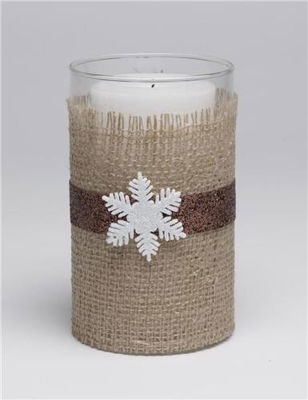 Last, but not least, ornaments.  These are so pretty.  I want to make some later this year for the holidays.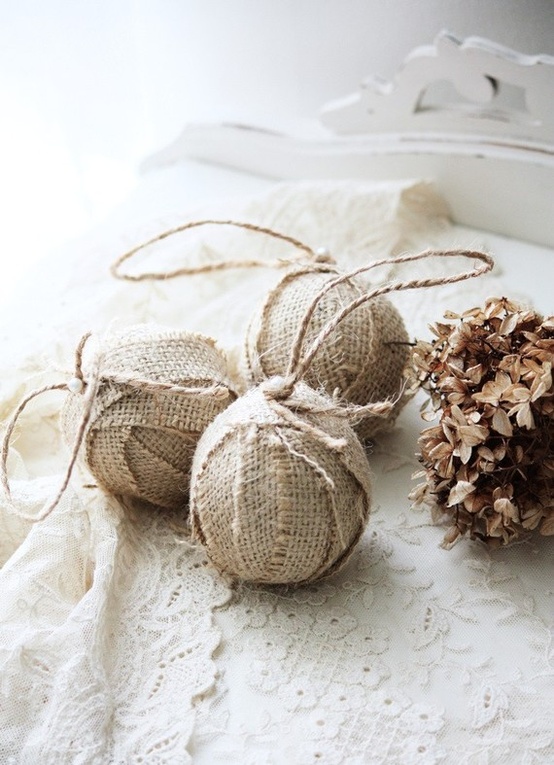 Another favorite, but I don't have a picture, is using burlap as a matte in a frame.  I saw them somewhere, and now I can't find my pin on Pinterest.  I did some frames in my kids' playroom based on that idea, but I used fabric.  The burlap would look really great too.