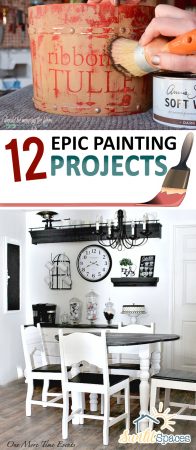 Paint can be used in a myriad of ways to upgrade spaces and décor pieces in and around your home. Today's post will show you 12 epic painting projects anyone can do. Get ready for a trip to the home improvement store, because you'll want to grab some paint and get busy!
1. Upgrade your curb appeal by adding painted porch railings to the front of your house. What an epic difference it makes!
2. Visit Paint Yourself a Smile and learn how to create your own painted furniture masterpiece like this one.
3. Click over to The Interior Frugalista to see how she used paint to turn a boring coffee table into a beautiful bench. Amazing transformation!
4. Randi used paint and an old wooden table leg to fashion a cake stand worthy of the most beautiful cakes.
5. Thrift store finds are made for epic paint projects! See how this thrift store bucket became a craft room conversation piece at I Should be Mopping the Floor blog.You'll need Annie Sloan chalk paint!
6. An antique writing desk got an incredible new life with chalkpaint. See the details at Cottage in the Oaks.
7. Get some great tips on stenciling with paint from H2O Bungalow. Then paint some pretty plaques for your wall!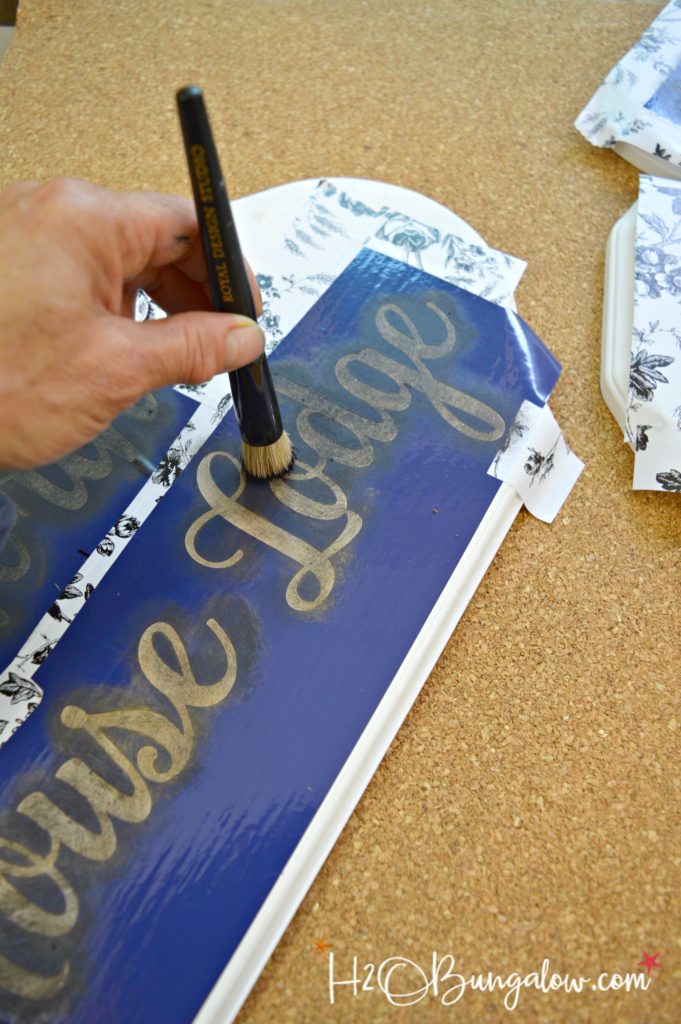 8. Yellow milk paint and those newfound stenciling skills can help you turn a plain wooden box into something magical.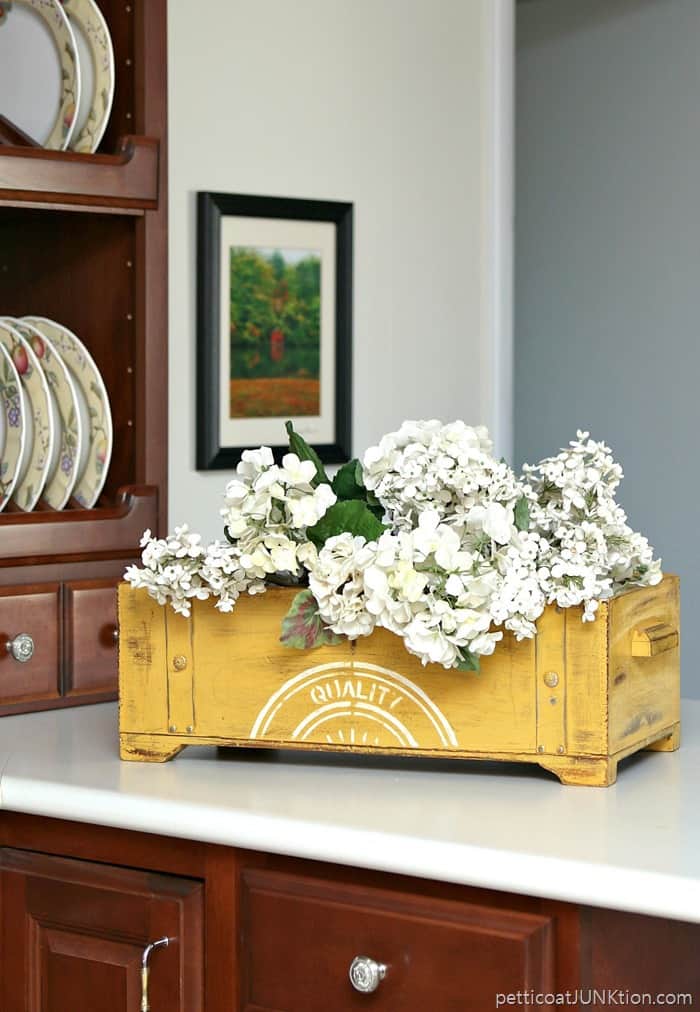 9. Maryann can show you how to paint laminate furniture and turn it into something much more fashionable.
10. See how you can turn a plain dining set into an epic French farmhouse set with paint.
11. Maryann from Domestically Speaking can also show you how to take rattan lamps from the thrift store and give them a whole new look with paint.
12. Add paint and some chicken wire to an antique frame, and you've got a lovely jewelry hanger that also beautifies your bedroom wall. See how it's done at Grandma's House DIY.
Get more painting project ideas here:
How to Paint Ceramic Tile