Since moving in to my new house, most of our *fun*ds have been going to big things, like cement RV pads, new couches, a kitchen table that doesn't look like doll furniture, and a front yard.  I am finally ready to start with the decor and accent pieces.  I have a galley kitchen (which I love, by the way) and I am wanting to spruce it up with some color and some accents.  I went searching for fun things to decorate with, and since I don't have a kitchen window (I know, weird, right?) I need to get creative.  Here are some ideas of kitchen accents that I found at some of my favorite stores and sites.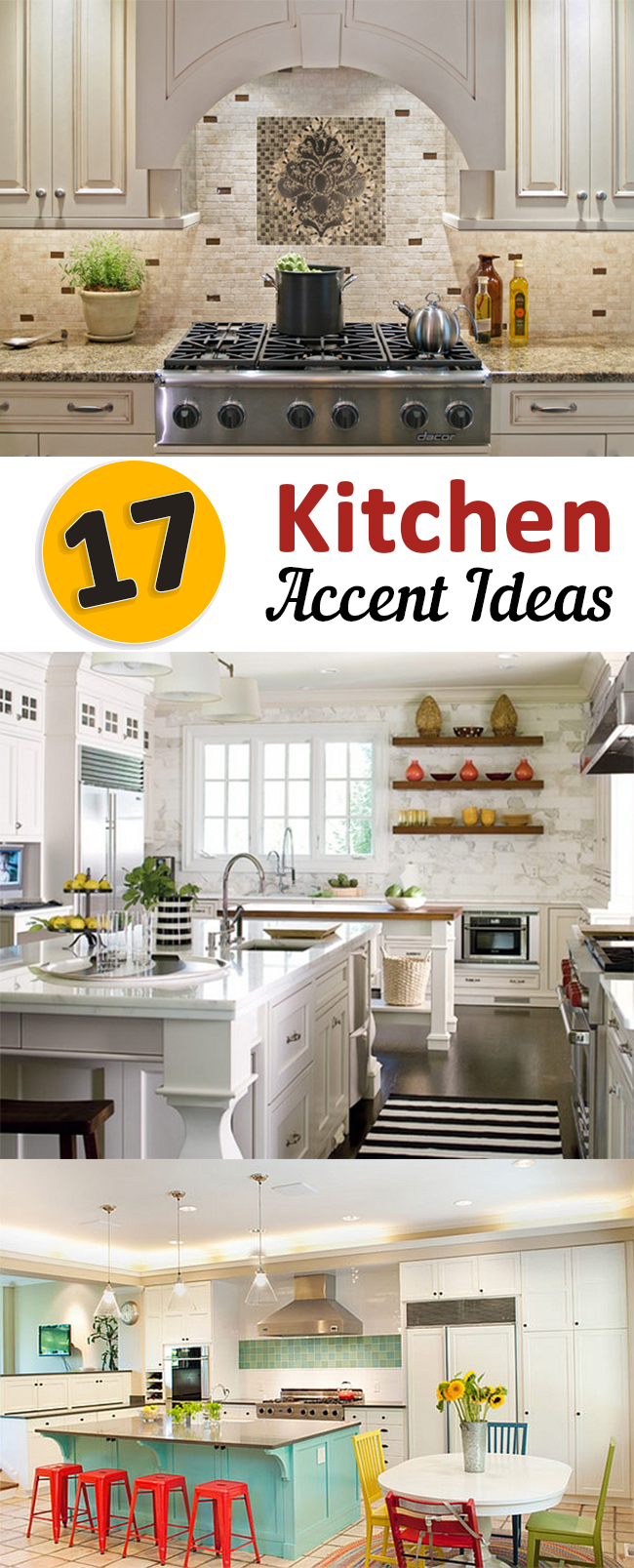 Clocks
While they may be small, clocks can actually add a great accent to your kitchen. Not only are there lots of shapes, sizes, and colors of clocks, there's also lots of themes! Choose a fun, silly theme or a clock that adds sophistication and class.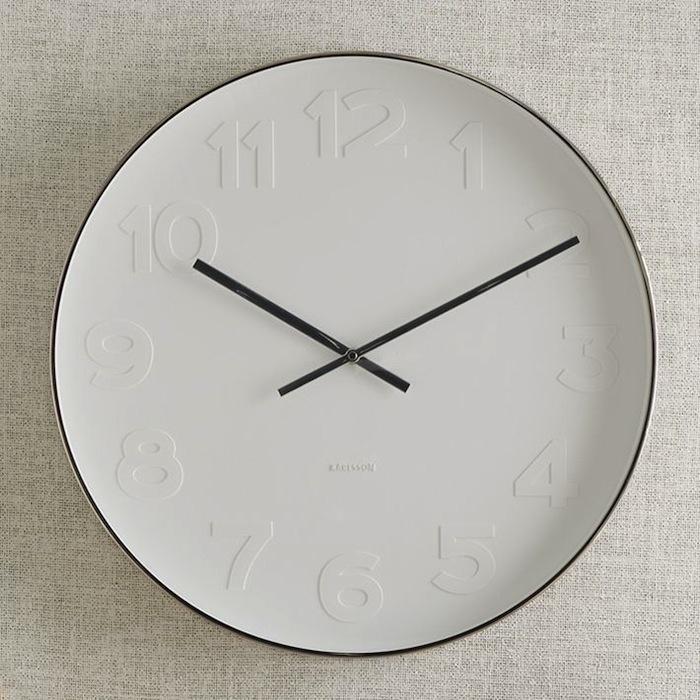 Floating Shelves
This accent is becoming increasingly popular in any part of the house really, but the kitchen is a great place to start! Floating shelves can be adjusted to any height or space to customize it exactly how you like! They're practically decorations all by themselves!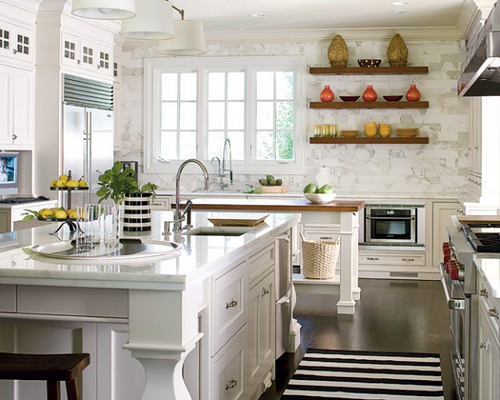 Window Sill Flowers or Herb Pots
Flowers are a great way to add color and even aroma to your kitchen! Choose long, sleek planter boxes or separate jars and vases. Paint the containers fun, bright colors to make your kitchen even livelier!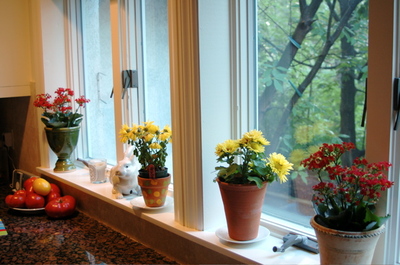 Rugs
Whether you have tile or hardwood in your kitchen, rugs can be a great way to add some color and style to the cooking area! Choose a color that pulls out the other colors in your kitchen but also goes well with the floor.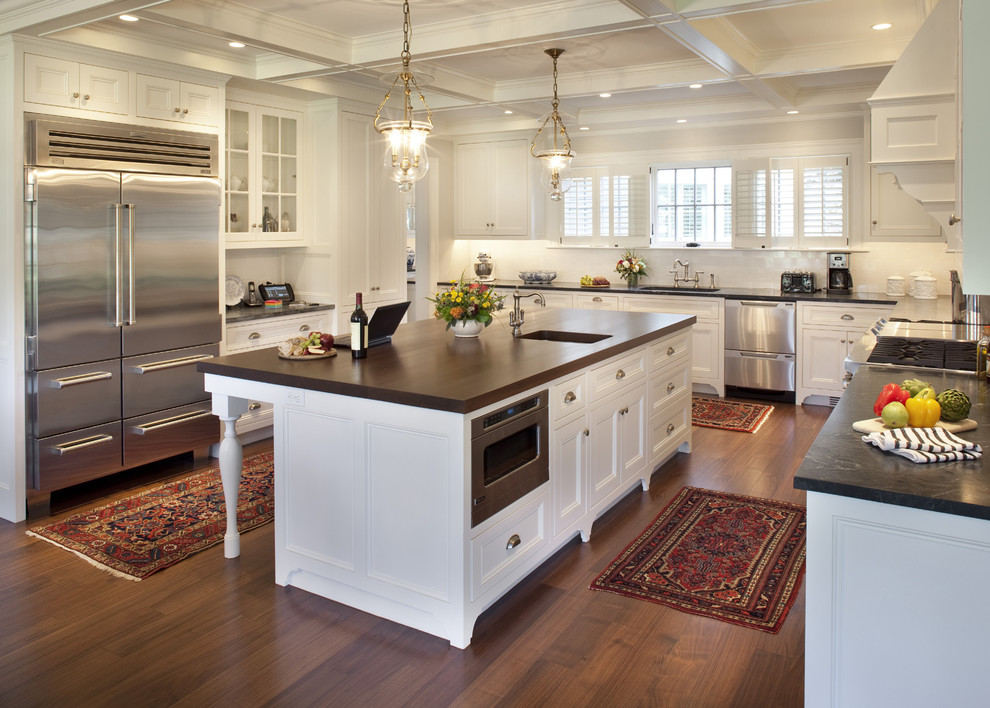 Colorful bar stools
Simply paint your bar stools (and even table chairs if you want) to add some color to your kitchen. This is a quick and cheap solution to bringing some life into your home without having to put much manual labor into the project.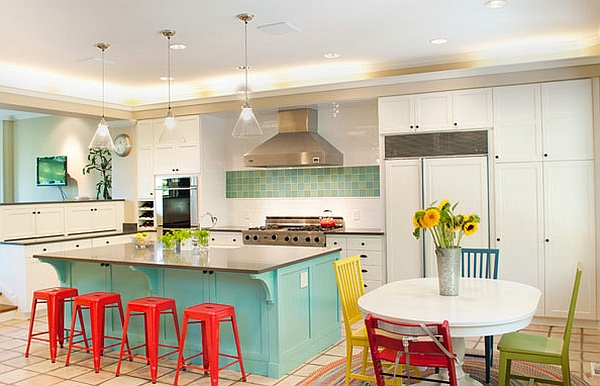 Hutch
While this usually works best in a bigger kitchen, you can make it work in smaller ones if you've got a creative mind! Hutches that are more neutral in color tend to work best, but you can paint it any color you'd like!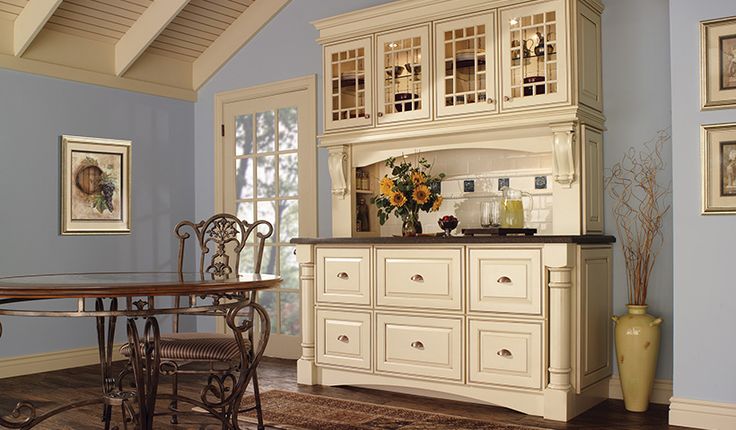 Canisters
If you want to use something decorative AND useful, choose to accent your kitchen with some canisters! From spaghetti to sugar, you can store items in your canisters that are useful and needed! Choose canisters that fit on your counter and go well with the surrounding decorations.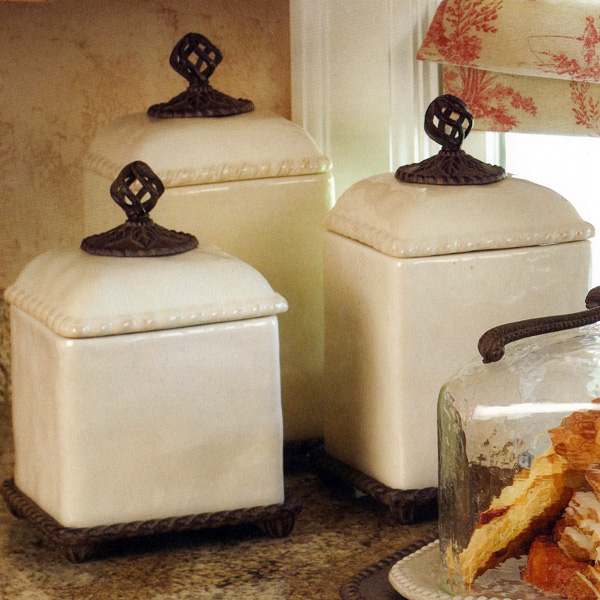 Backsplash
Most people just take backsplash for granted; they don't ever notice it's there until it's gone or looks ugly. Draw attention (good attention!) to your kitchen with some beautiful and fancy backsplash! Choose cool, neutral colors that look great under the kitchen lights.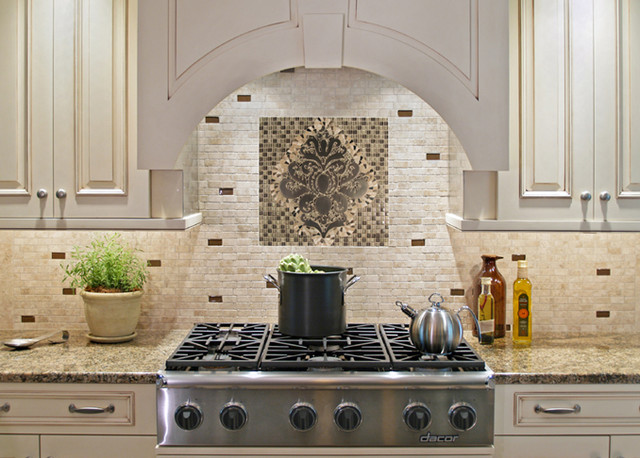 Painted Accent Wall
Go big and just paint your whole wall an accent color! If you're feeling daring, add a fun and creative patter and design across the wall as well! Choose a wall that's well seen and lighted so everyone can enjoy your art piece!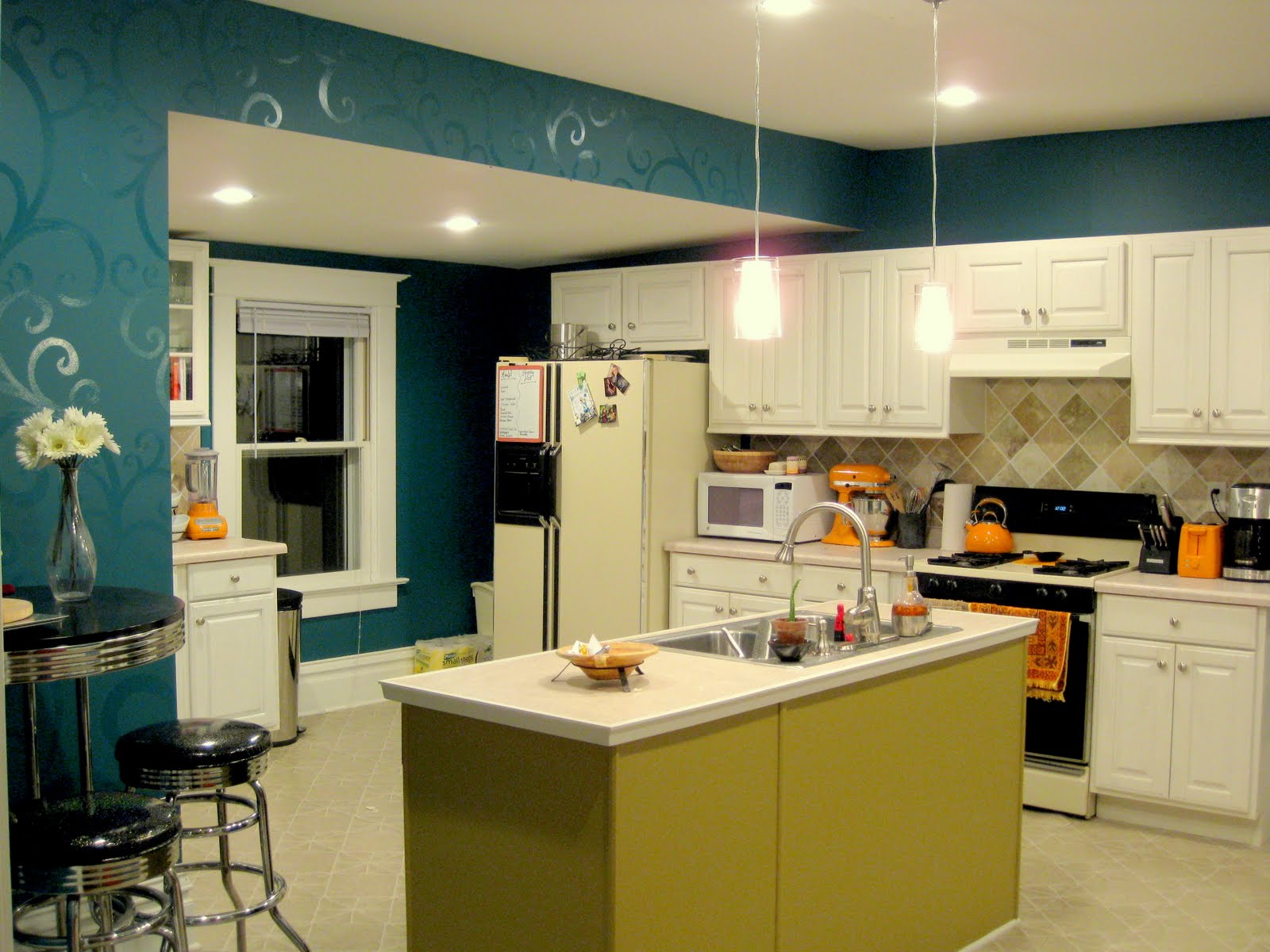 Fruit Bowl
Nothing says fancy and sophisticated like a bowl of fruit! Choose a bowl that will go well with the other colors in your kitchen and then pile it high with all sorts of fruit! You can use real fruit if you want, but fake fruit is easier to maintain.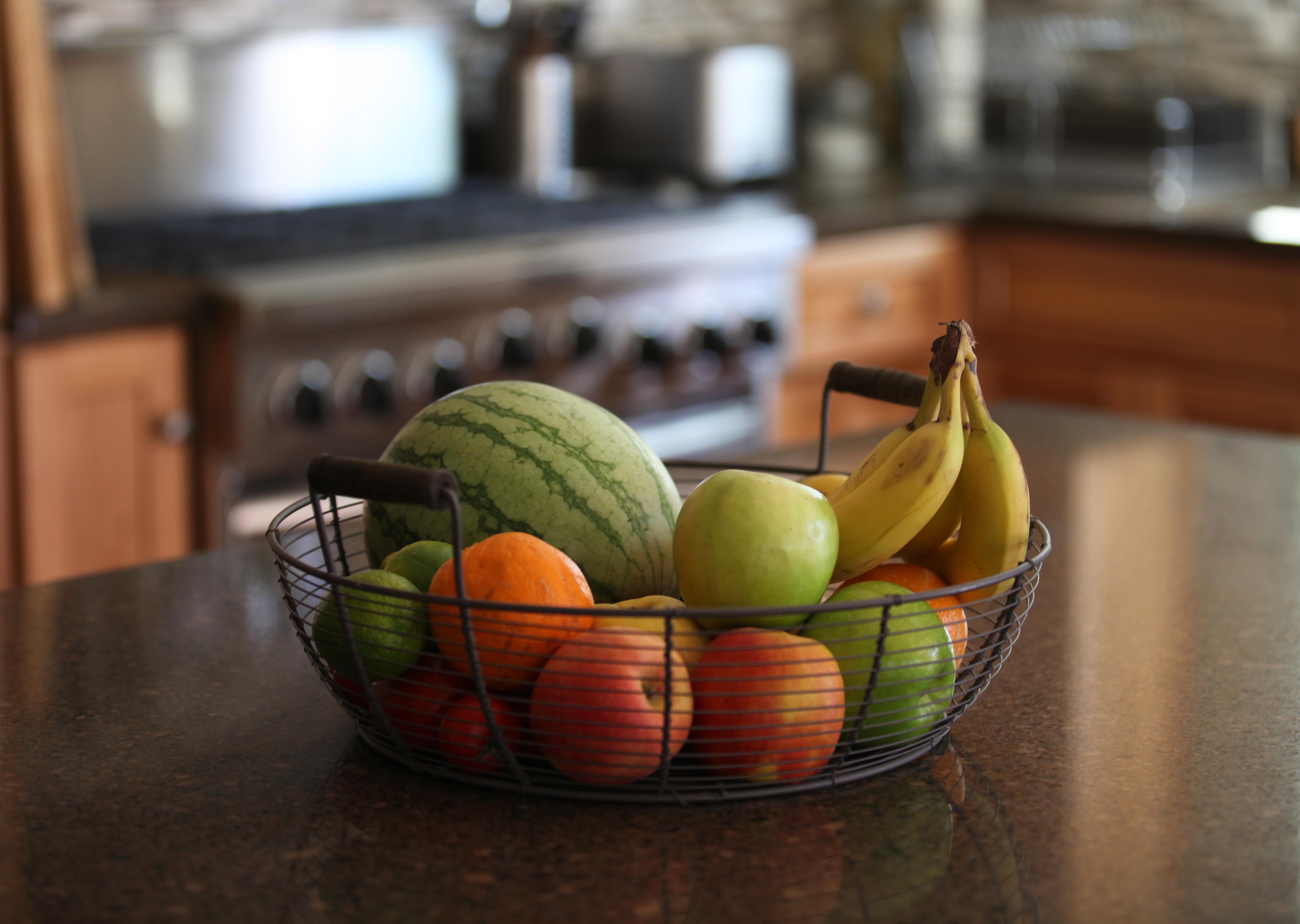 Here are some other ideas as well!
Open Cabinets with Novelty dishes
Candles
Cake stand (painted?) with soap at the sink
Pendant lights (not necessarily an accent, but they can be)
Flowers
Brick Island or Brick Accent Wall
Wood Beam Ceiling
I think I am going to start with the bar stools, floating shelves, cake stand and fruit bowl after the last major project (board and batten).  But mark my words, we will have a brick island one day.  And it will be fabulous.