Today I have some DIY recycled 4th of July crafts for you to make and enjoy. These crafts all feature things you can recycle, which saves you money. It also makes them more unique and fun! And just for fun, I also have some cute recycled crafts you'll find at Etsy. Check them out!
Recycled 4th Of July Crafts To Make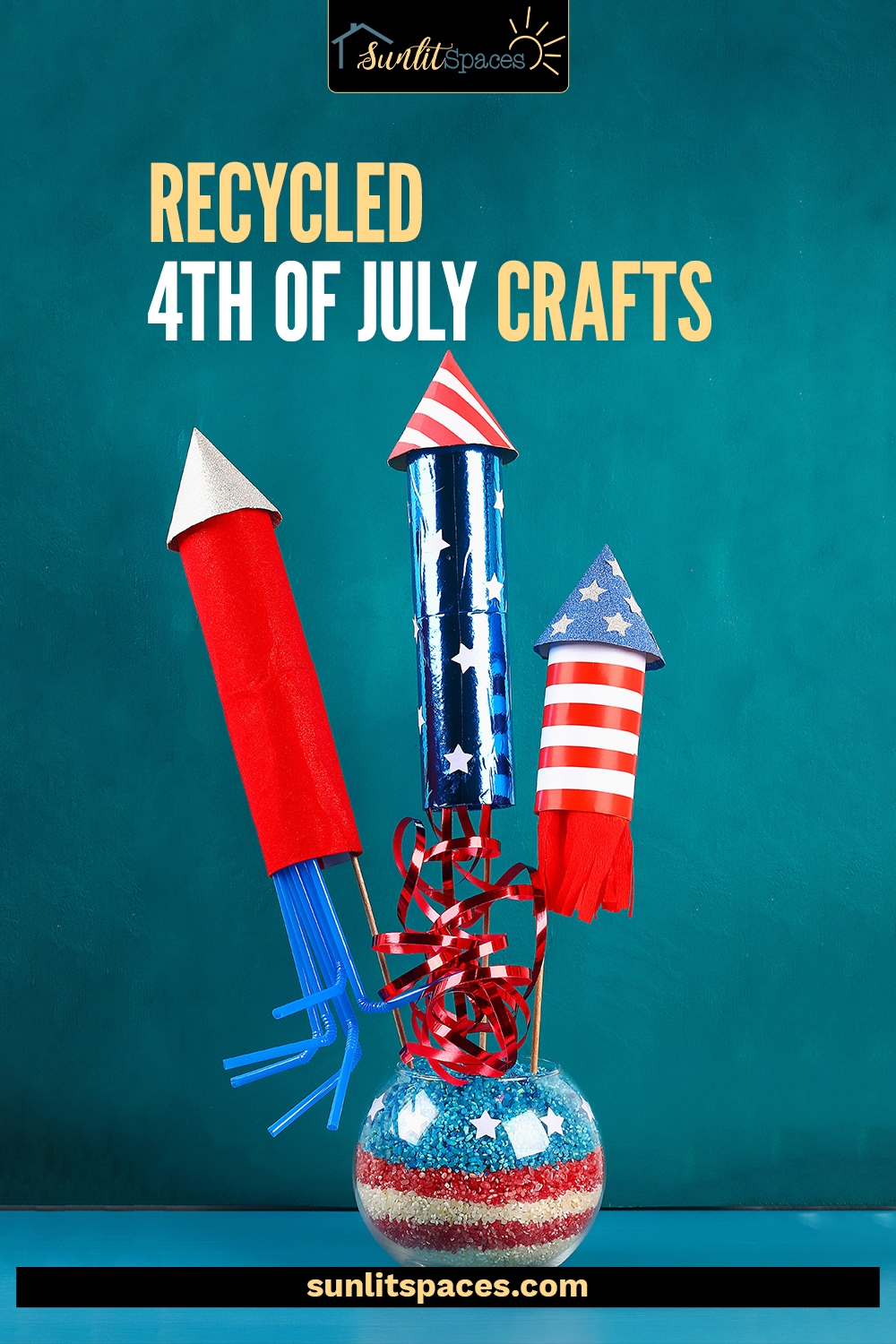 Painted Window Frame Flag Display
If you have an old window frame or can find one in a local thrift shop, paint it and hang a flag on the back. I love the deep teal color on this frame! You can also fashion your own "flag" with strips of red, white and blue fabrics sewn together to fit the size of the window frame.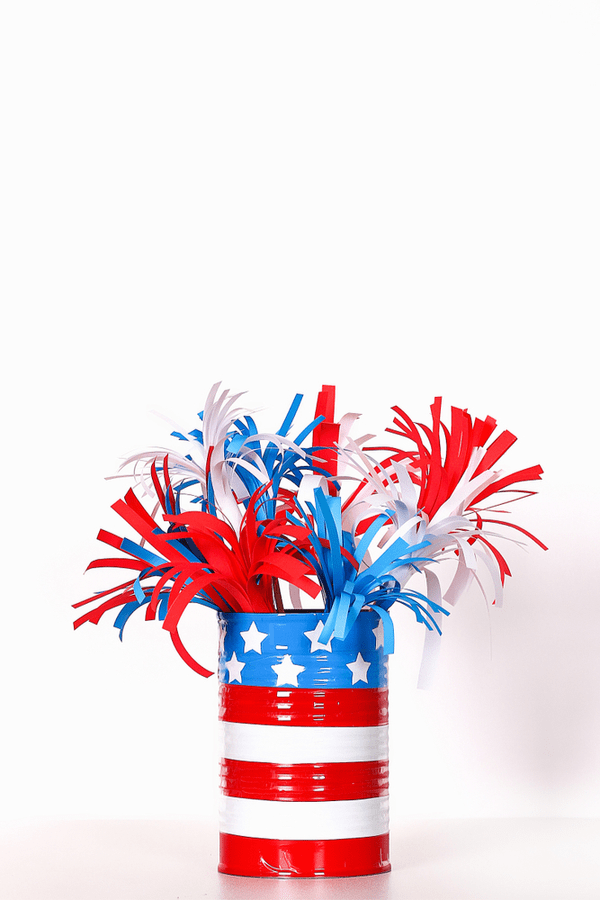 Recycled Tin Can 4th Of July Craft
An empty tin can is a great crafting medium, because there's so much you can do with it. This one is painted with patriotic flair, which is really easy to do. Make your own "sparklers" with colored paper and paper straws, and display them in your tin can vase.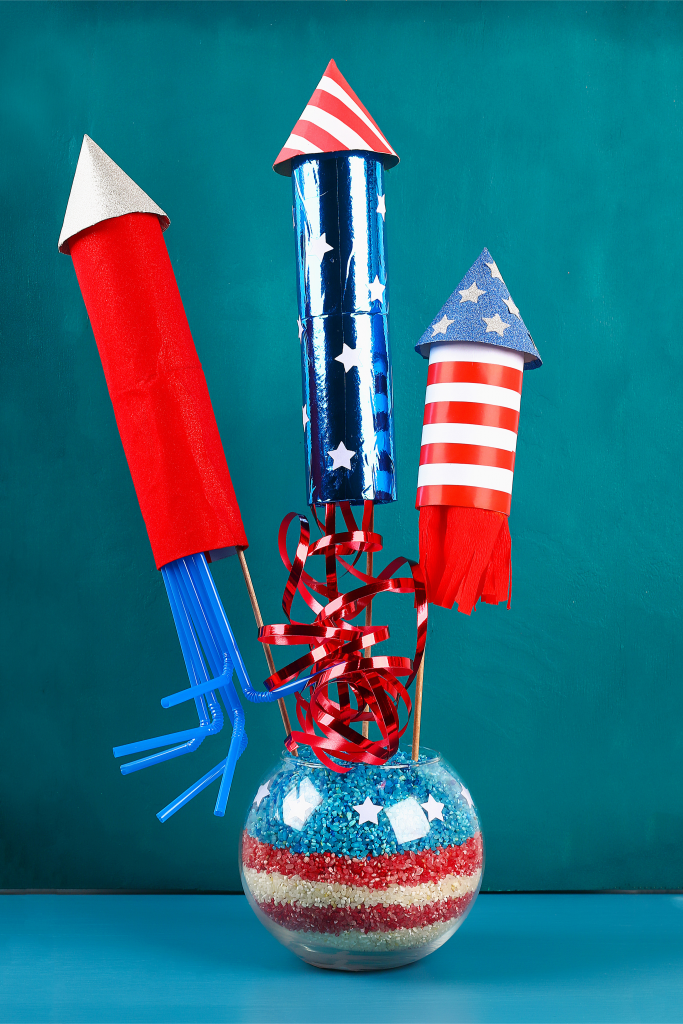 Recycled 4th Of July Fireworks
These recycled fireworks are so fun! For the main body of your fireworks, you need an empty wrapping paper tube or an empty paper towel roll. Use colored paper to decorate and form your faux fireworks. Blue straws make fun tails!
Recycled Mason Jar 4th Of July Crafts
No one would know this is an empty mason jar or used pickle jar. All you need to do is cover a jar with a square of fun 4th of July fabric and tie it with a bow. Fill it with bright yellow daisies for your 4th of July barbecue!
Recycled 4th Of July Crafts To Buy at Etsy
Here are just a few fun finds at Etsy, for when you need 4th of July decor and don't have time to make it yourself.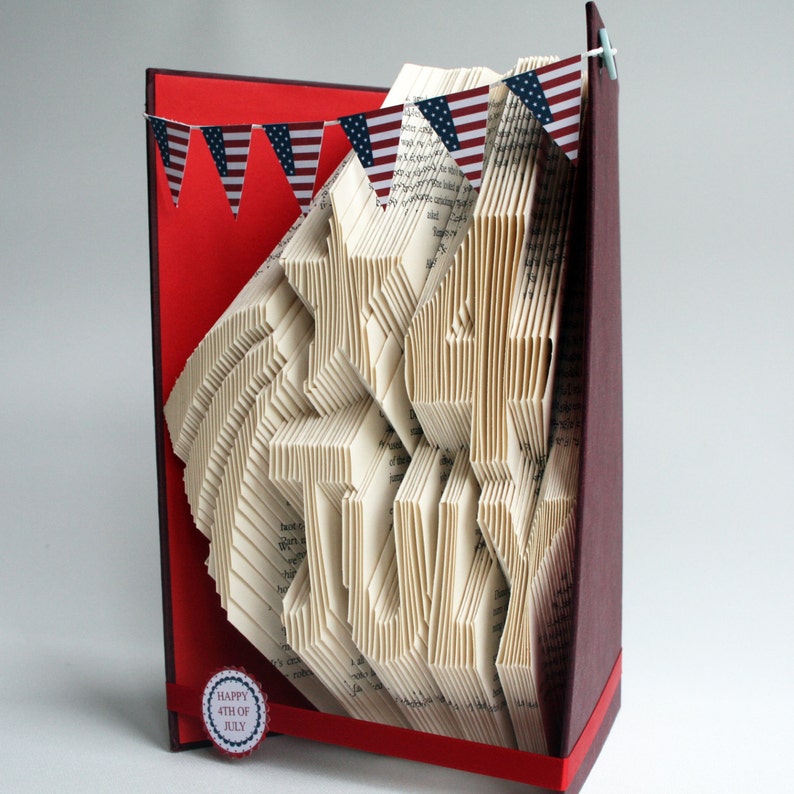 However, if you have time to do something like this with an old book, you should do it. And it's so easy with this book folding pattern PDF at Etsy! It includes a full step-by-step tutorial.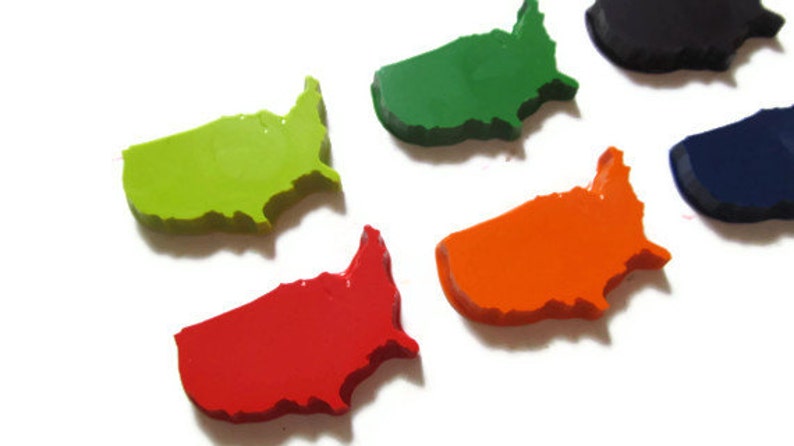 Recycled crayons make awesome new crayons. Melt them down and pour into molds, or check out Kages Krayons. They do the work for you!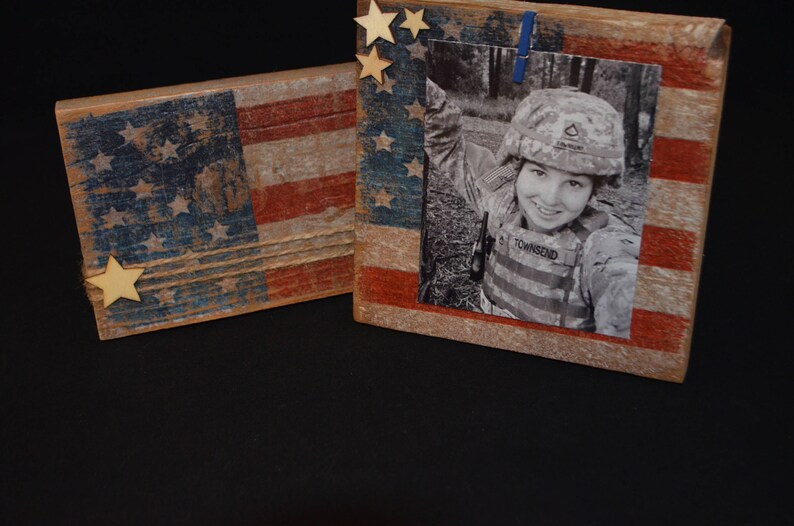 Reclaimed wood crafts are some of the most fun crafts to make. These frames from Etsy seller Back To The Woodshop are fabulous!
Want more crafts with recycled items? Try these repurposed Capri Sun pouch crafts!