Flower bouquets are pretty, but DIY Valentines candy bouquets are pretty sweet! And they aren't that hard to put together. So this year, why not give your sweetie a DIY Valentines candy bouquet that you made yourself? It's sure to be a surprise they'll love!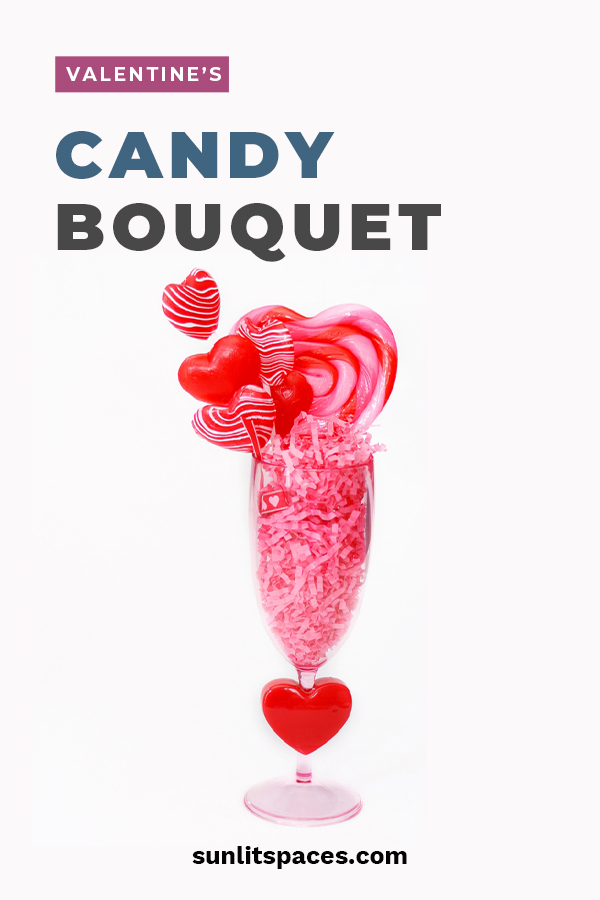 What Is A Valentines Candy Bouquet?
A candy bouquet is modeled after a bouquet of flowers, but this bouquet won't die in a few days! The type of candy you use in your candy bouquet is versatile. Use chocolates, candy bars, lollipops or whatever type of candy you like best. Throw in some confetti, ribbons and other accessories to make it more fun. Your candy bouquet is up to you!
Ideas For DIY Valentines Candy Bouquets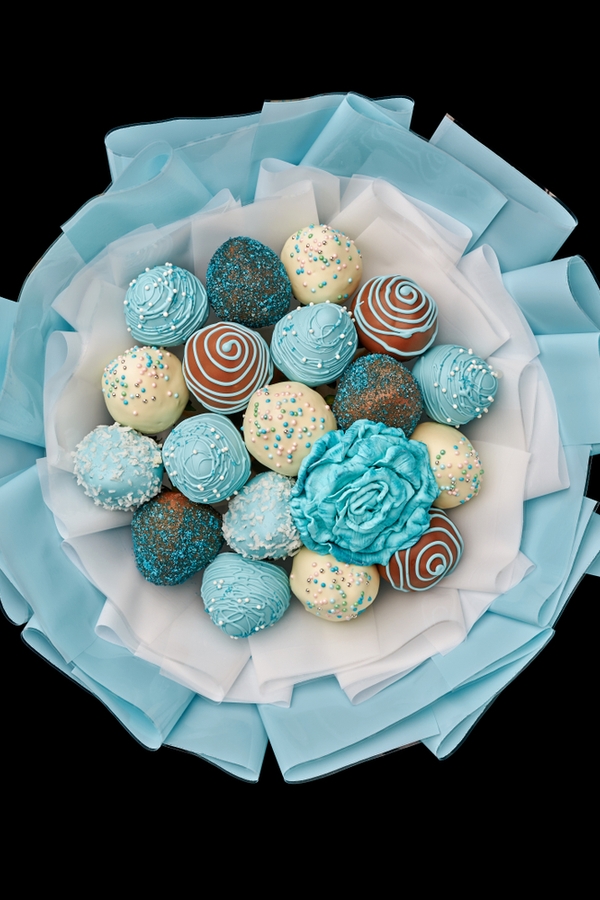 Who wouldn't love this beautiful blue DIY Valentines candy bouquet made from cake pops? It just shows that your candy bouquet doesn't necessarily have to be made entirely of candy–cake pops work just as well! Throw in a cupcake with icing that looks like a flower, and you're set to surprise your sweetie on Valentines Day!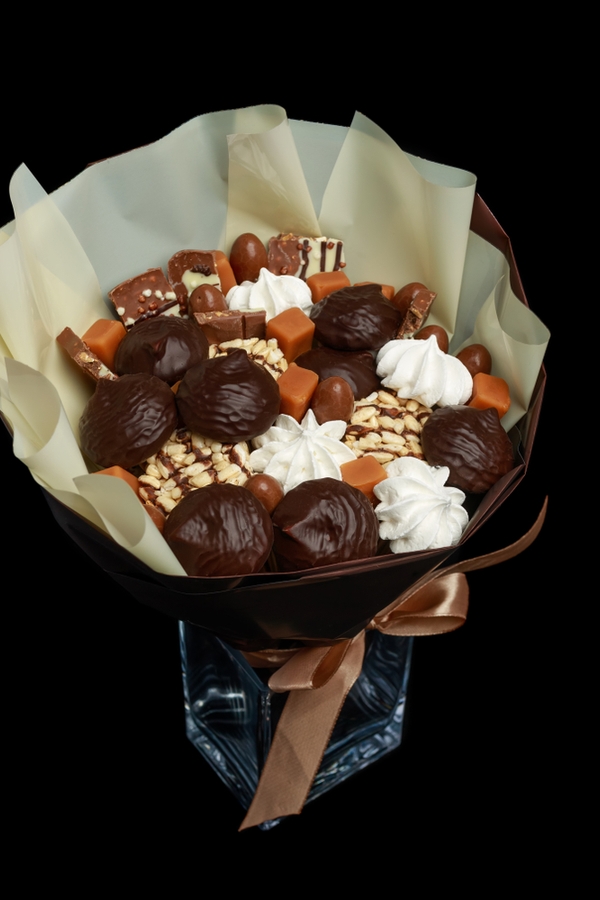 Is your Valentine a guy? Even guys can appreciate a Valentines candy bouquet as much as a girl. Just give your DIY Valentines Day candy bouquet a more masculine look by choosing tissue paper and ribbon in more masculine colors. This bouquet features an assortment of caramels, fudge and chocolates. Yum!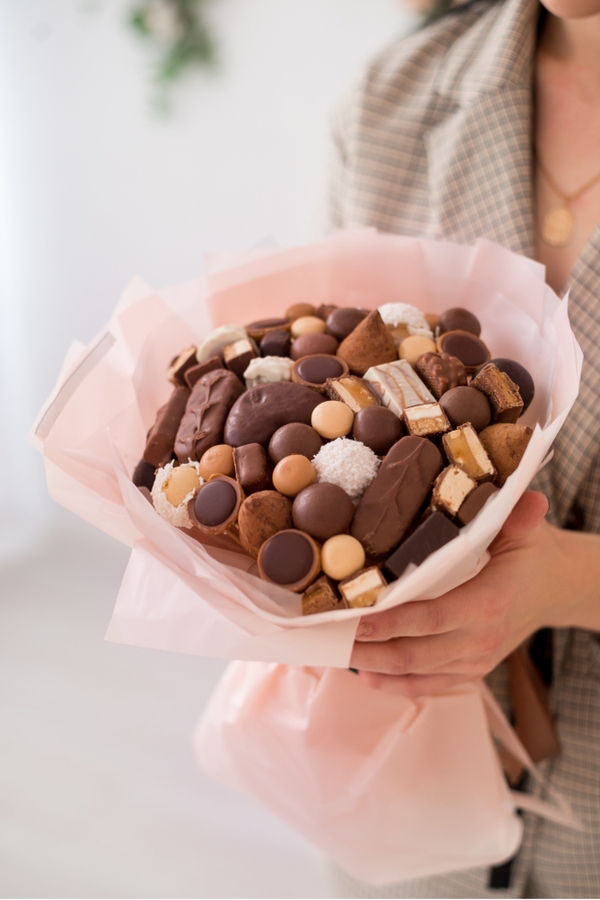 One way to make a beautiful Valentines candy bouquet is to purchase your sweetie's favorite boxed chocolates, and then arrange them into a bouquet. Wrap the whole thing in pale pink tissue paper to give it a definite Valentines Day flair.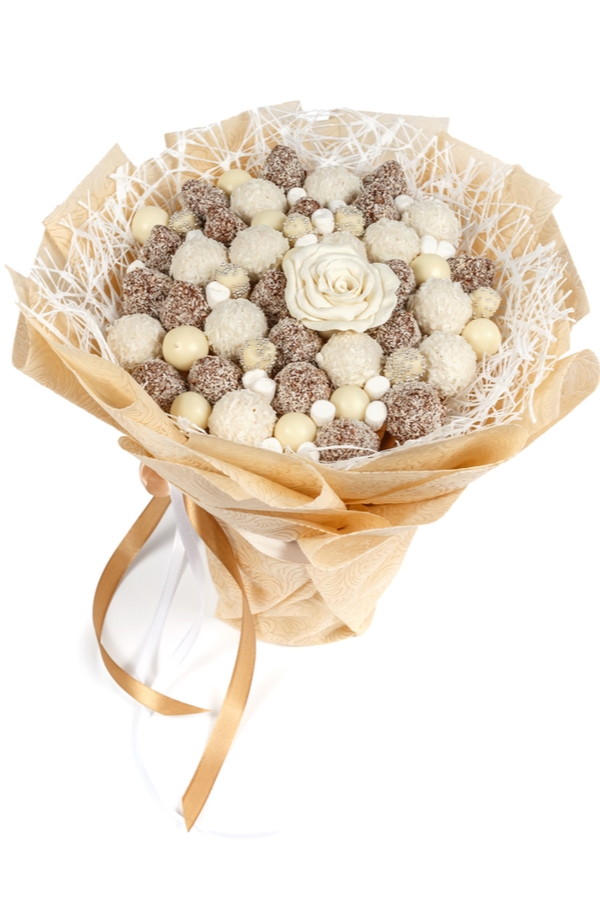 A coconut mix makes a beautiful candy bouquet as well. Any type of candy you like is easily skewered and arranged into bouquet form. Try it!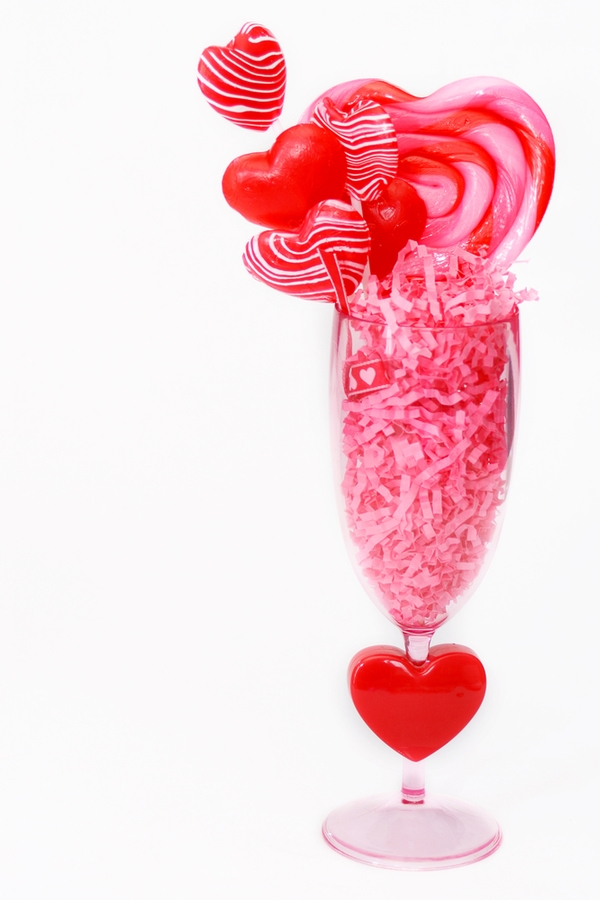 Here's a simple idea for the lollipop lovers among us. Purchase a Valentines Day stemmed glass. Fill it with pink confetti, and add an assortment of Valentines lollipops. Tie a bit of ribbon on one or all of the lollipops for extra flair!
Looking for more DIY Valentines Day gift ideas? Try some pretty bath bombs!