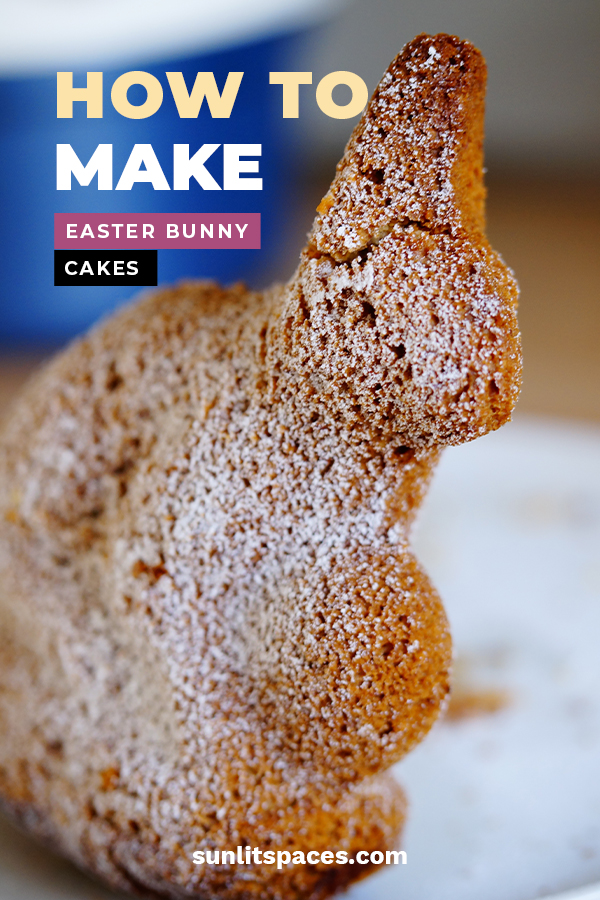 There are some cute Easter Bunny cakes you can make at home to charm the family this Easter. Not only do they look cute, they taste great, too!
These coconut Bunny cakes taste as good as they look, especially if you are a coconut fan. Bake the from-scratch cake batter in two 8-inch rounds, if you want to make two bunny cakes as shown below. For one bunny, bake one round and then enjoy the rest as cupcakes. Simply cut the baked rounds in half, put the halves together with cream cheese frosting, and after a little carving and decorating, you've got two adorable bunnies.
Here's a dapper Peter Rabbit cake that is sure to delight the kids or grandkids. A simple white cake mix is baked into two 9-inch rounds. One round is used for Peter Rabbit's head, and the other is cut to form two ears and a neck. Decorate using canned vanilla frosting, plain coconut for the bunny "fur" and coconut tinted pink for the ears. Jelly beans and black licorice complete the eyes, nose, neck and whiskers.
This Easter Bunny cake is similar to the previous one, but instead of using a cake mix, this one is made from scratch. Pink jelly beans are used for the ears instead of pink coconut, and green jelly beans form a cute bowtie.
For a simple, but still cute Easter Bunny cake, try baking and decorating a layer cake for the main base. The bunny ears are made from melted white chocolate and put in place once hardened. Cute!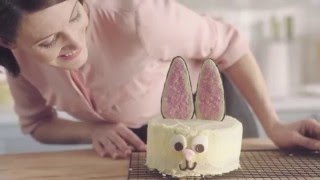 If you want to be extra fancy and bake a more life-like bunny cake, see Williams-Sonoma for this awesome cake pan. You can also purchase the molds for the Easter egg cakes pictured here.