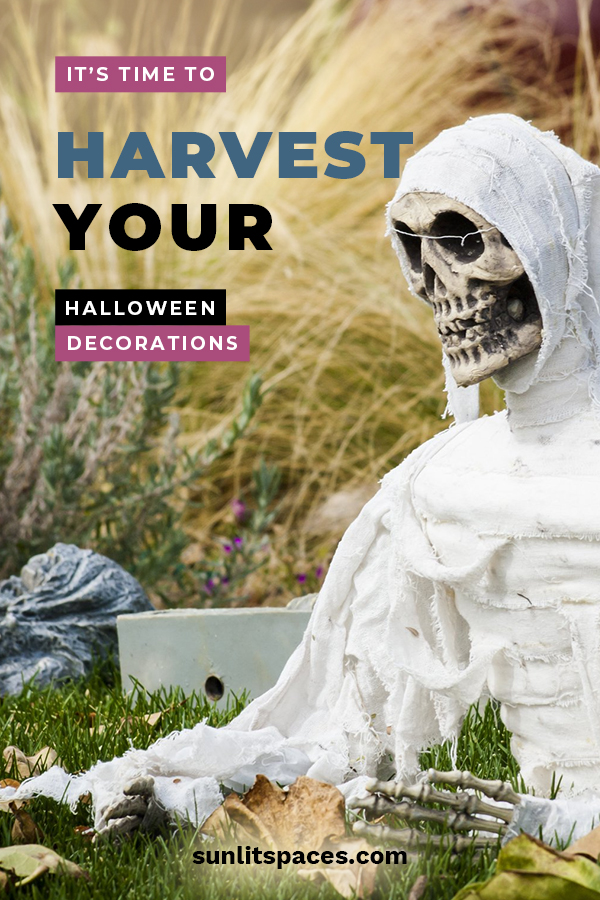 Halloween is coming up fast, so it's definitely time to harvest your Halloween decorations! Halloween decorations can be anything from sweet & simple, to scary and over-the-top. No matter where your style falls, we've got some ideas for you. Check them out!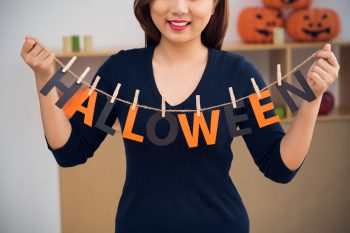 A simple Halloween banner can be yours with a trip to Dollar Tree and a little bit of time and creativity. Grab some construction paper in classic Halloween colors–you could throw in some purple too! Cut out letters, bats, or pumpkins– whatever you like! Attach them to a string of jute with some simple wood clothespins. Done! This is one of the easiest way to harvest your Halloween decorations.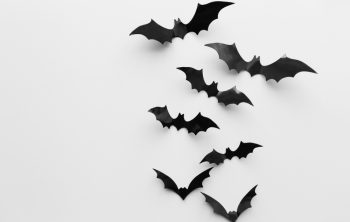 For a bit of simple, scary fun, try cutting out black bats and attaching them to a wall in a clever pattern. You could also attach them to your front door, or to a window. Let the kids help you cut them out! Another great idea for these bats is to hang them as a mobile from the ceiling. You can slightly bend their wings to give them a 3D feel, too.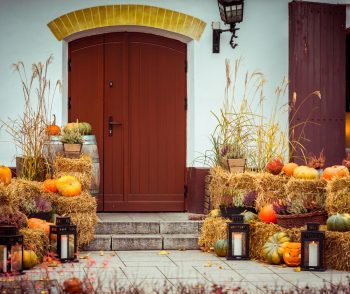 Most people seem to spend the most time and effort on Halloween decorations for the front porch. After all, it's where the trick-or-treaters come! Wheat stalks, pumpkins, hay bales and black lanterns make a classic Halloween porch that is festive without being freaky. Dried corn stalks are another great thing to use in your Halloween decorations! These kinds of decorations double as Fall decorations, so you can even leave them up through Thanksgiving! Talk about harvesting your Halloween decorations!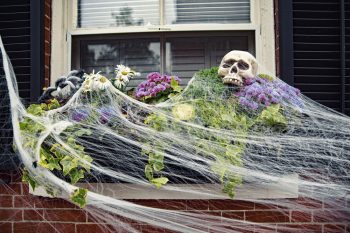 Dress up your window boxes with purple Mums. Add a few spooky touches like skulls, spiders, and faux spider webs. Find some super stretchy web material at Amazon.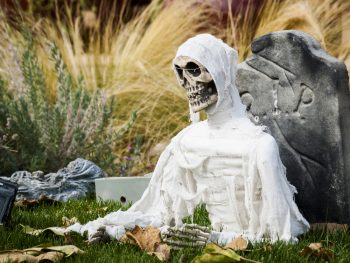 If you love the crazy, scary, over-the-top type of Halloween decorations, then you can't go wrong by turning your front yard into a spooky graveyard the neighbors are sure to remember! You can also make some fabulous DIY signs for Halloween. Check out our post to see more!
Happy Harvesting!