Nothing personalizes your space like wood letters. So today we're talking about the ABCs of home decor with DIY wood letters!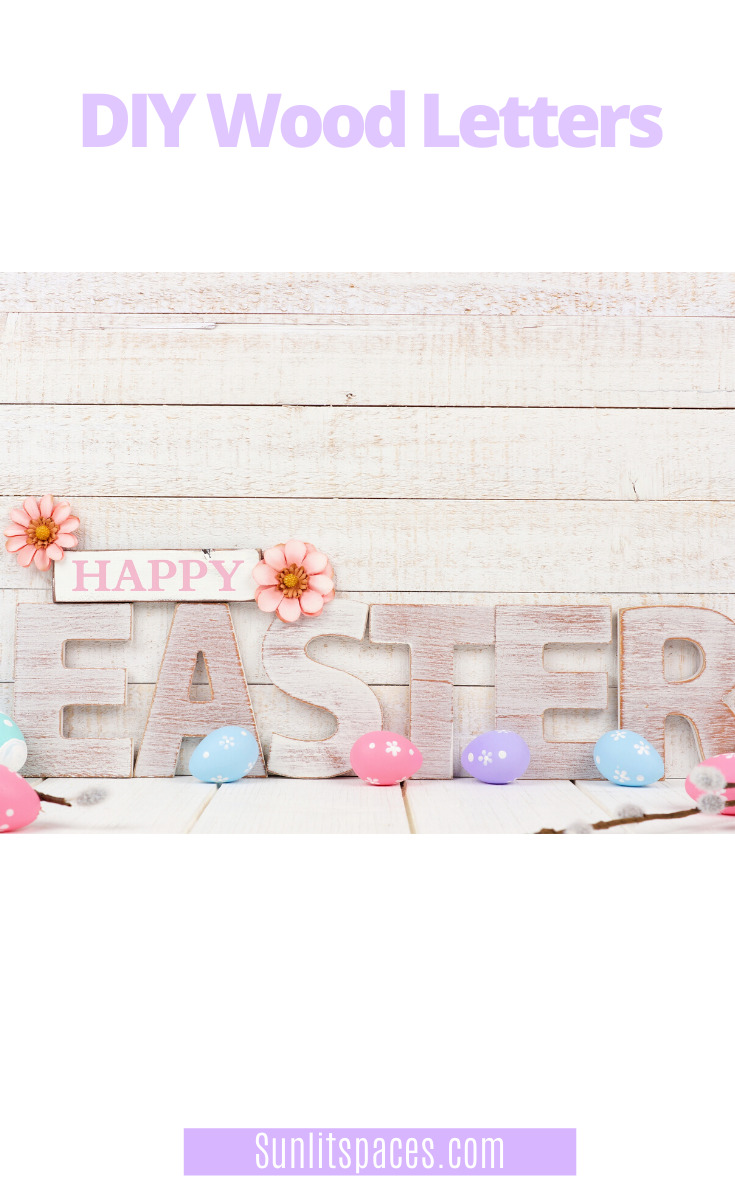 If you haven't already tried this DIY home decor trend, you should give it a chance. Today's post will definitely show you how.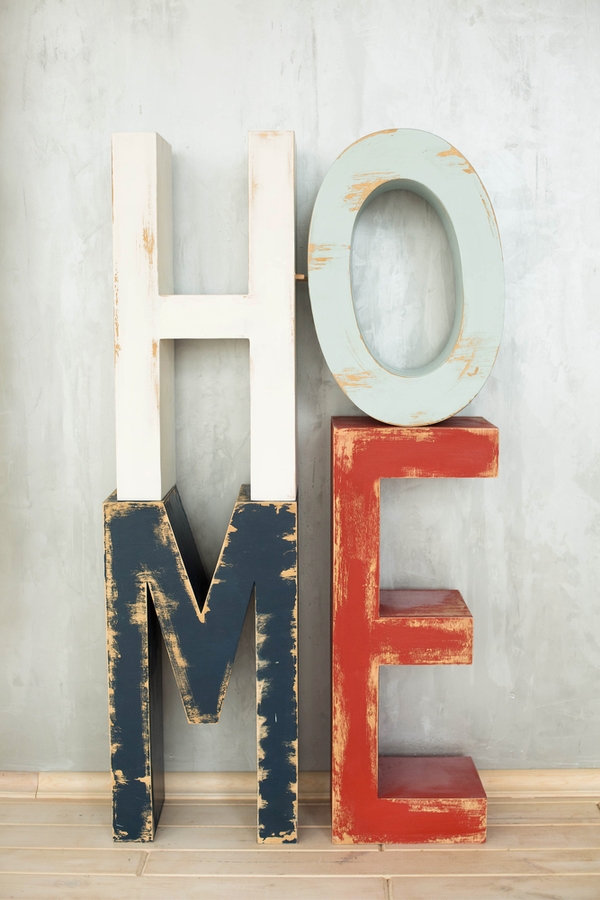 ABCs Of DIY Home Decor
There are many ways to personalize your space with wood letters. Here are just a few.
Initials
Use one letter as a monogram to leave your personal stamp on a room. Whether you use the letter of your first or last name, it's a fun ways to let others know this is your space.
Combine letters to spell out words you love. The "HOME" arrangement pictured above is an excellent example. Wood letters in many sizes are found at Michaels. Just paint or stain them as you like. Use sandpaper to age them like the "HOME" example above.
Here are more great ways to incorporate DIY wood letters into your home decor.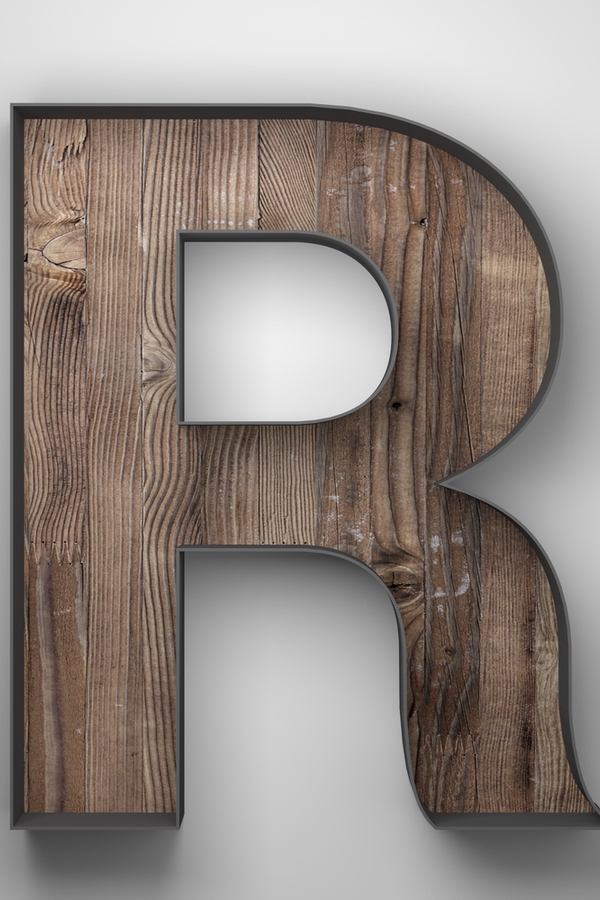 If you're fond of rustic industrial style, a rustic wood letter wrapped in metal might be just the perfect addition to your decor. One extra-large letter hung as a monogram is perfect for any room you choose to put it in.
Something like this is easily made from pallet wood and then stained in your favorite wood stain. Leave off the metal for a rustic wood look without the industrial vibe. Check out our post featuring charming wooden pallet signs.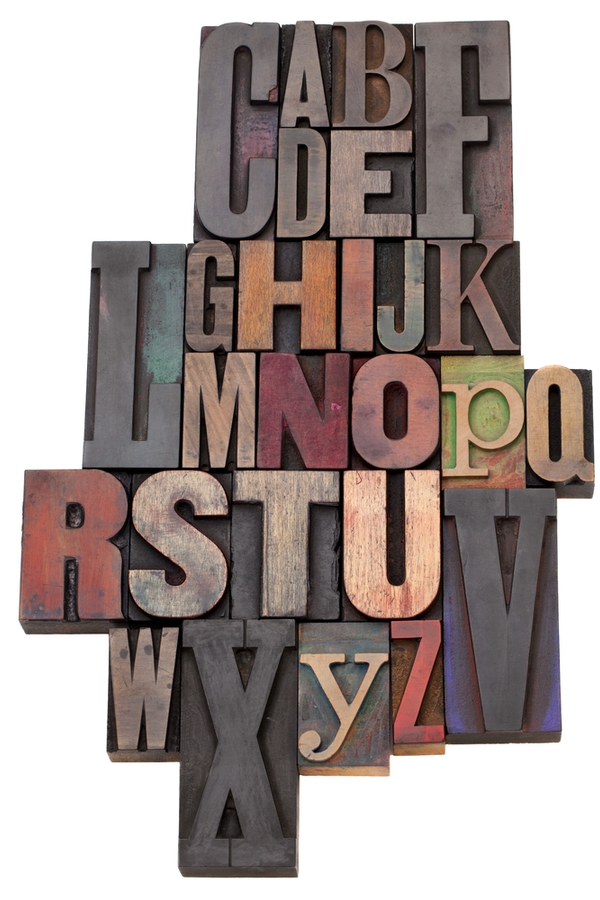 We are fond of this piece of wall art that really spells out the ABCs of DIY home decor. The combination of a rustic finish and varying fonts is charming. Don't you see it being a conversation starter? Hang it anywhere in your home–perhaps a playroom or family room?
DIY Wood Letters: Baby Room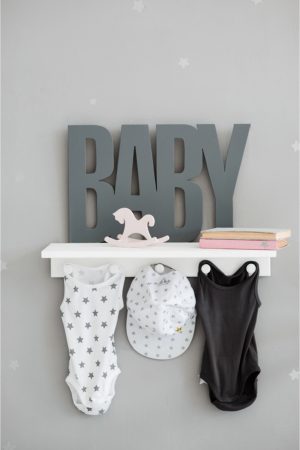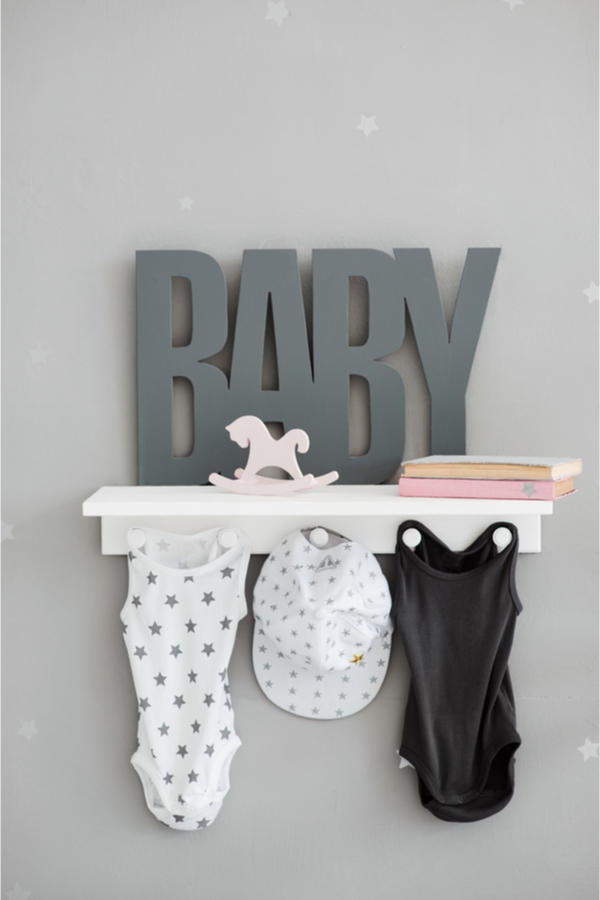 Think of all the possibilities for DIY wood letters in a baby room. Spell your baby's name or use his or her initials as wall decor. Use paint colors that coordinate with the decor.
More ABCs Of DIY Home Decor
If you love the look of the ABCs in home decor but not the the DIY part, that's okay. Take a look at some of the amazing wood letters available at Amazon:
Decor
There are 8″ unfinished wood letters waiting for you to paint or stain, or just leave as-is.
Spell out "HOME" on your wall–it's easy with this set of pre-finished black wood letters.
If you prefer free-standing letters for your mantel or a farmhouse shelf, you'll find that too.
This set is perfect for your kitchen! And you don't have to do anything but hang them.